Impact of Delivery Partners on Customer Experience for the OnBuy Marketplace
Running short of time? Get PDF of the blog in your mail.

Play Now
2021 has witnessed a baseline for increased online shopping. With the festive season just around the corner, eCommerce merchants should stay prepared with order fulfillment strategies and the expected surge in online transactions. In 2020 alone, almost 87% of UK households made online purchases. With merchants like OnBuy aiming for satisfactory customer service and five-star ratings, OnBuy delivery partners must tap the opportunity to process orders through seamless shipping facilities.
While 40% of respondents consider friendly customer service and 54% of respondents count on an easy return policy to reap a positive retail encounter, it has been proven that a fast shipping speed still reigns as the heart of a positive customer experience.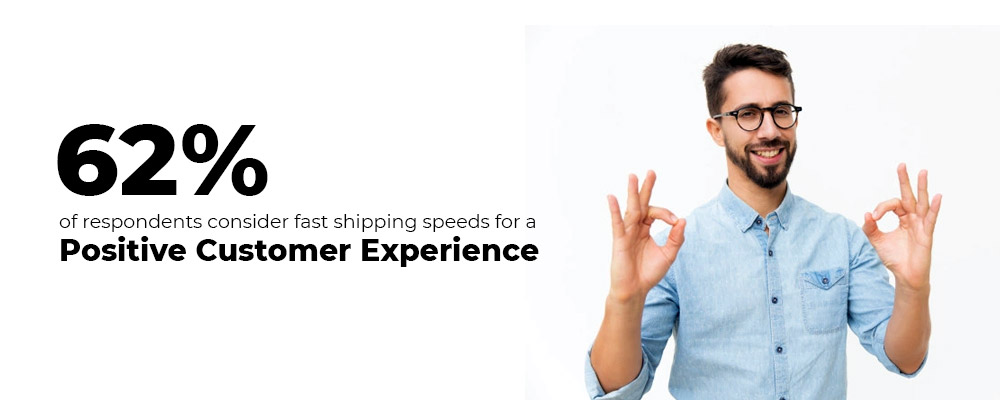 Gone are the days where an incredible product itself was sufficient to win over customers' hearts. Today, consumers look for multiple aspects including quick, easy, and secure transactions, prompt customer services, quick delivery, and more. Today you will be exploring the best shipping standards to acknowledge a satisfactory shopping experience. With bad shipping practices, OnBuy sellers like you can explicitly attract multiple negative implications for their line of business.
How can Poor Shipping Strategies Impact Businesses?
Speedy delivery and customized boxes can leave long-lasting impressions on customers' minds. On the contrary, slow shipping speeds and generic boxes can leave merchants high and dry with several gaps to be filled up.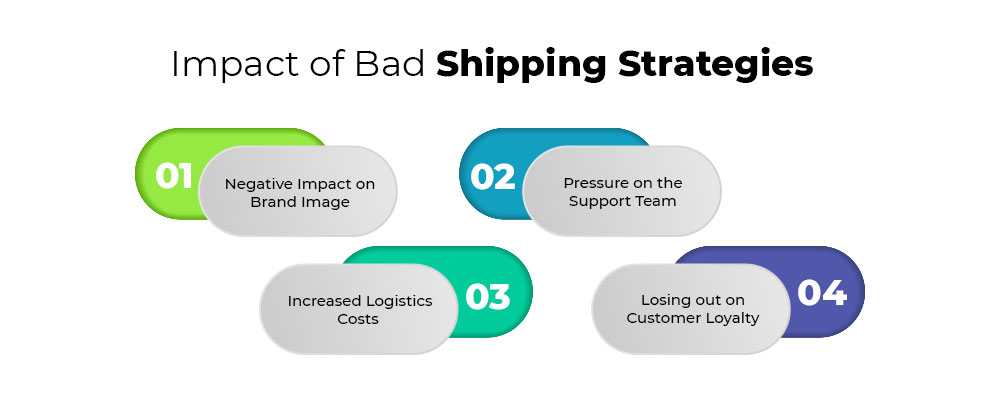 1. It Draws a Negative Impact on the Brand Image
With unhappy customers, there's bound to be a negative buzz created around your brand name. Your brand visibility is expected to take a toll with ungrateful word-of-mouth marketing. Negative comments can do the rounds on social media platforms and you can expect to see a significant reduction in the number of customers for your OnBuy store.
2. It Piles up more Pressure on the Customer Service Team
With delayed and damaged shipments, more customers will start calling the helpline numbers of your company. This would mean more pressure on the customer support team, significantly affecting your revenue generation and bringing in a negative impact on your working patterns.
3. It will Result in Increased Logistics Costs
With damaged products shipped to customers, there would be greater chances of these products being returned to the sellers. In such scenarios, there would be additional expenditure to be borne by OnBuy merchants. All these mishaps can be avoided in the first place, with products shipped in an appropriate manner and with proper care and handling.
4. Sellers may Lose out on Customer Loyalty
Customer loyalty depends heavily on the experience that he/she encounters while dealing with a seller. If a product is delivered to a customer much later than the promised delivery date, or if it arrives in a damaged condition, it is highly probable that the customer wouldn't prefer returning to the same seller. This can largely impact in reducing brand loyalty, thereby affecting OnBuy sellers and their operations.
This is where efficient delivery partners come into the picture, with their aim being unmatched delivery service and uncompromised customer experience.
6 Ways OnBuy Delivery Partners can Improve their Services
For services and offerings that compel customers to come back for further satisfactory encounters, OnBuy merchants can make use of these six shipping best practices to improve their experience.
1. Offer Shipping Tracking Updates
The modern-day customer prefers transparency in their dealings with sellers. They expect visibility and accessible information at every step of their order. Hence, shipment tracking is a high priority for customers. The OnBuy Delivery Tracking provides a sense of trust among sellers and their buyers.
Automated shipping is a great resolution to this challenge. Sellers do not have to worry about sending timely updates, and the entire process is a time-saver, particularly reducing customer concerns over their deliveries. Even, the customer support team can focus on other important business aspects.
2. Deliver Accurate Orders
Ensuring an accurate order fulfillment process can reduce packing errors. This can elevate the unboxing experience, preventing customers from a feeling of disappointment in opening up wrong items.
With a real-time inventory mechanism, you can specifically ensure that the items ordered are readily available. Further, if you can fulfill orders in-house, you can even keep up with the demand and aim to attain a high order accuracy rate.
Sellers must target a figure of 96-98% accuracy rate when it comes to correct order fulfillment.
3. Keep Your Return Policy Flexible
Sellers often fall prey to thinking returns are a result of unsatisfied customer experience. Instead, returns are inevitable for any line of business and for any brand in the world. Merchants must use these instances as opportunities to correspondingly boost their customer base.
Furthermore, your return policy should clearly state the ways to correctly return products, the expectations that customers should keep in terms of replacement items, store credits, and return costs (if any).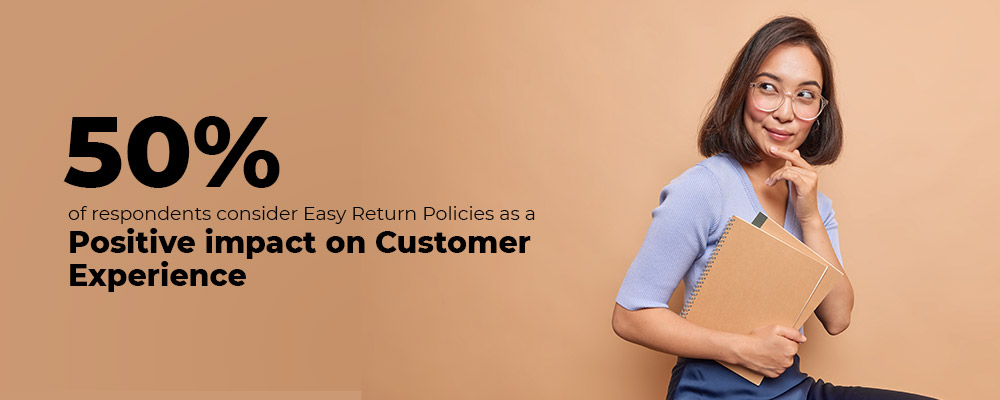 A return process can often urge a customer to come back for future purchases. In fact, nearly 92% of customers, satisfied with your return processes, continue shopping with you in the future.
4. Personalize the Shipping Experience
It's vital for OnBuy sellers to keep customers engaged through the post-purchase stage to improve their internal connections.
A possible resolution to this scenario is a touch of personalization in the shipping process. Transaction emails can have fun design elements and quirky messaging. Even sellers can opt to experiment with delivery details and email bodies with the addition of fun animations, gift notes, discount codes for future purchases to lure customers to come back sooner rather than later.
5. Offer Shipping Subscriptions
A shipping subscription strategy is one where customers get the option to order products on a predetermined, recurring basis. As a matter of fact, these products range in the form of ingredients for fresh meals, wardrobe essentials, and other similar items.
This model of subscription box service often comes bundled with additional discounts, that allow consumers to come back for more purchases. But, the additional revenue swiftly covers up the discount margin offered.
6. Provide Multiple Shipping Options
Some retailers may fall short of customer expectations when they are in time-crunch and expect deliveries at a fast pace. Limiting delivery options can leave OnBuy sellers high and dry with unsatisfied customers not receiving products at expected schedules.
Even though small businesses may fear high expenses associated with premium shipping, several logistics companies offer affordable solutions for multiple shipping options for all business levels.
These options may vary in the form of same-day delivery, 2-day delivery, or expedited shipping. With multiple delivery options and fulfilled OnBuy delivery times, customers rejoice over the shopping experience, willing to come back to the same seller again and again.
Summing Up
Almost 73% of customers admit that free shipping is the prime factor at checkout. Moreover, nearly nine out of ten consumers are likely to shop from a seller if the retailer acknowledges or rectifies a poor delivery encounter.
Paying heed to the above-mentioned practices about the best practices for OnBuy delivery partners will delight your customers further. This will uplift your seller profile at the OnBuy marketplace, attracting more customers to your store. In case you need assistance with optimizing your profile and boosting your conversion on OnBuy, reach out to the experts at CedCommerce. Being channel integration partners of OnBuy, we will help you get your operations on track with end-to-end solutions for your online store.