Secrets To Stellar Homepage Design For Holiday Season (Not Be Boring)
Running short of time? Get PDF of the blog in your mail.

Play Now
You are desirous of a killer homepage for ecommerce. Think as customers dive deep into their mindset while browsing an ecommerce website. It reveals loads of nitty-gritty facts on homepage design and other related insights.
As a result, you will not be guessing but knowing what will get customer attention hooked on your site. Now that's something you will not want to miss out on. With that said, here are the best practices that will help you keep the momentum high with stellar home page design.
All you have is half a second to display a killer first impression and let the customer not think of switching to the other site.
With that said, it is necessary to know its anatomy and tune your efforts accordingly to benefit your business.
How To Make Homepage Design An Attention Hooking Magnet
Usually, the majority of visitors first meet your business on your homepage. An impressive homepage design that builds trust and enables effortless navigation is a prerequisite to excellent homepage design.
Adhering to the below best practices will make it welcoming and cheers up the visitor.
Show The Social Proof
Social proof is one of the most reliable content forms. It puts an end to all sorts of uncertainties. As a result, customers have no qualms about trusting your claims.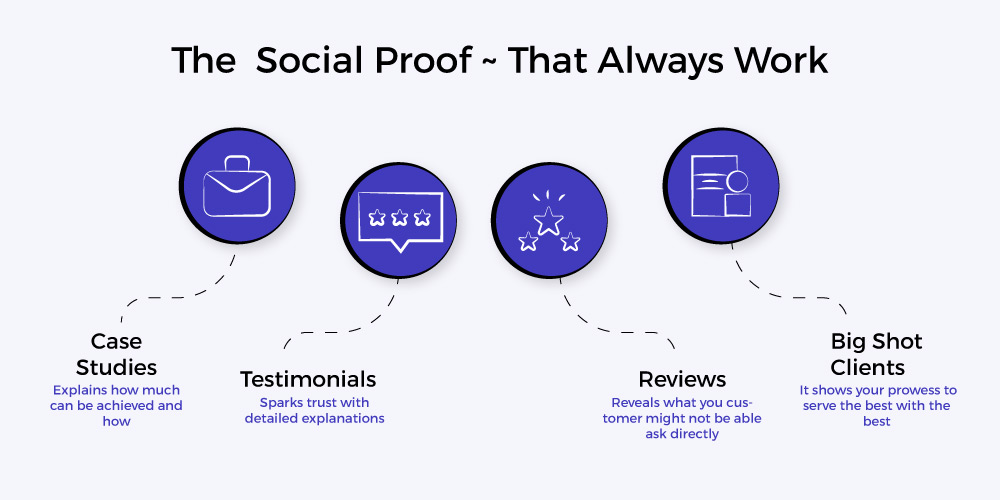 Ask for Feedback from Loyal Customers
Loyal customers can inform you about missing and annoying elements on your e-commerce store homepage with honest reviews. They are also least likely to be reluctant to answer you.
SMS surveys have a better open rate when done on smartphones.
You can also ask for an interview to extract insights on navigating the homepage. During the interview, make your customer feel special, and he will speak from the heart.
As a gesture of thank you for feedback, don't forget to reward the customer. Leave no stone unturned to win the customer's heart.
Now, insights gathered will be the holy grail to fix the home page design for a seamless shopping experience.
If Customer Don't Find They Dont Mind Leaving
It is no secret that nobody will keep browsing when it's hard to find the right thing. With that said, it is necessary to consider the below pointers.
Make it clear what you sell and what are your top-of-the-line items. After all, it's on your homepage a buyer knows is this the correct type of website.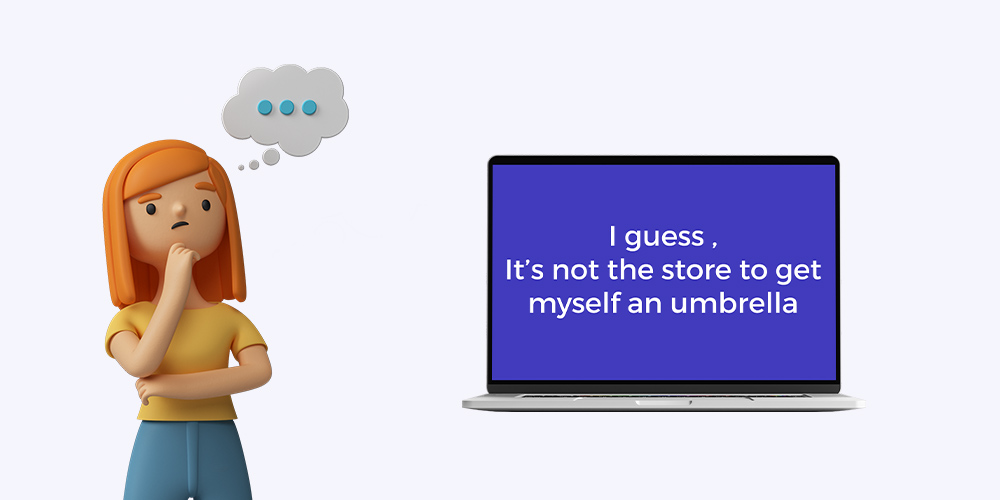 I am sure you want to avoid the above scenario at all costs. Therefore,
The search field is to be positioned at the right place. Avoid welcoming your customers with intrusive ads. Customers must not feel like they have landed on a spam website.
46% buyers judge a website as secure after ensuring contact details are present. A website with phone number and address missing makes customer feel skeptical about proceeding further.
Humans are naturally inclined to view the upper left side of a webpage. Use it to showcase what will actually get customer attention hooked, like offers and an in-built search feature.
Also, it is to be noted that even an aesthetically pleasing homepage will fail to deliver if it is shown to the wrong target audience.
Narrate A Story With Homepage
A great story is what keeps visitors interested in knowing more and gives a reason to come back. Moreover, you will not help him browse the products but allow him to interact with your brand and learn about
What does brand stand for
How can you help in making shopper life better and convenient?
With that said, the above pointers can be shared engagingly in the form of a few bite-sized videos on the homepage banner. Moreover, in a matter of few seconds, it will convey your message to your target audience.
Update Your Homepage For Holiday Season (Make it Desirous for Buyers)
Having designed a great homepage with everything in the proper manner is a competitive edge. But you have to update it during the holiday season.
Keep in mind that the holiday season has loads of shoppers craving gifts over anything else.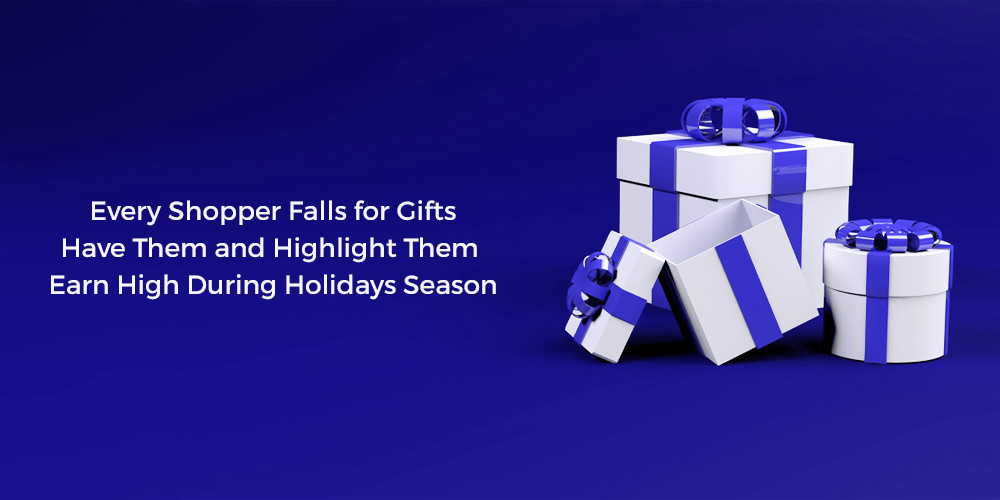 A banner that highlights all gifts you have to offer will keep visitors coming back.
Take a deep dive through website analytics to gather details on where buyers head from the homepage. Now, link these top pages in the navigation menu. An ideal homepage ensures a shopping journey gets easy.
Let the font and color on the homepage ignite the festive mood. Customers will feel elated, and it will kick in the urge to shop. Also, the right font will put zero stress on the eyes, and crucial information doesn't go unnoticed.
Red will be perfect for making the homepage look synonymous with the holiday season. The best fonts to inculcate a feeling of festivity are as below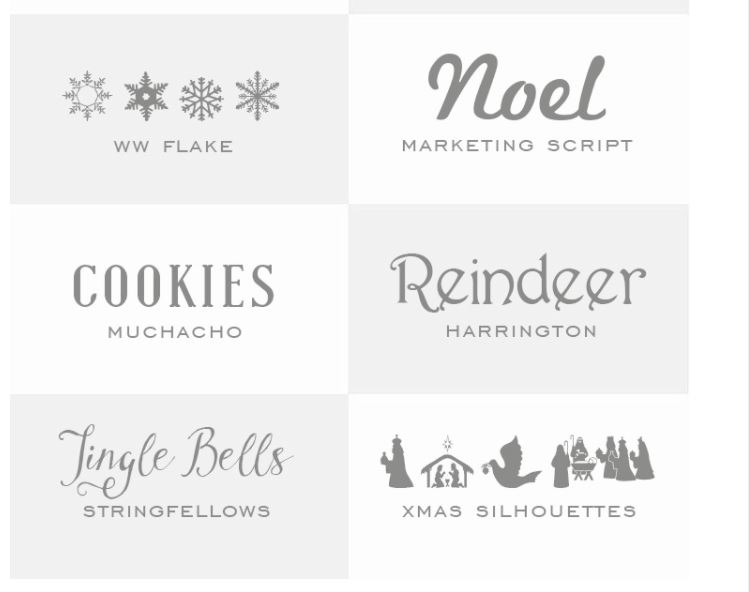 Image credit: simpleasthatblog
Incorporating Testimonials/Reviews Will Help, and Here's How To Nail It
Words of appreciation by happy clients are the best source of inspiration. Let it inspire visitors, so they feel confident and are assured they are partnering with professionals.
As a result, it gets easier to convince customers, and the conversion rate increases.
Add a section (in the above half) dedicated to showcasing recent reviews/testimonials. Consider adding a few recent ones in the form of a carousel.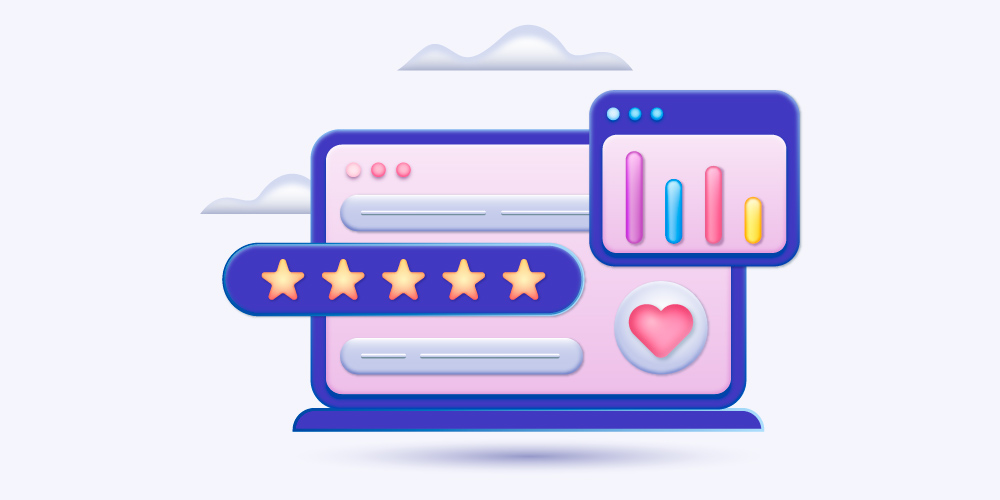 It's Holiday Season Make Homepage Serve As Landing Page
During the holiday season, the homepage also serves as a landing page for different ads. A customer landing on it is partially convinced but the last push to convince him is still not initiated.
Using power words will help to evoke the correct set of emotions. But what if the message is too big. And explaining in lengthy blocks of text might put off the customer.
Adding action-inducing words will ensure CTAs are appealing enough and highly likely to be clicked.
A bite-sized video will convey the message in a matter of seconds. Moreover, if a picture speaks thousands of words, a video will speak even more.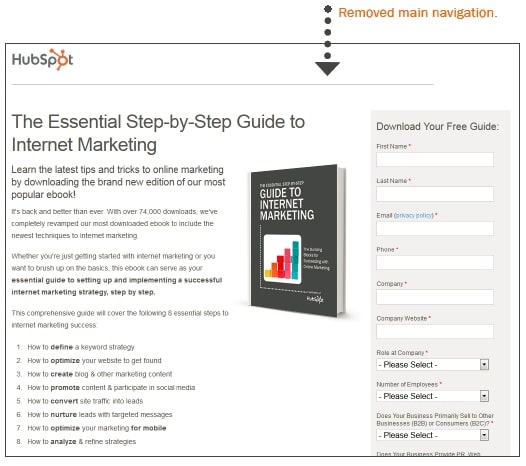 Img credit: hubspot
Keeping It Simple Makes Sense
Less is more approach makes an integral part of an effective landing page anatomy. Too much content means very little room for white space. It will make it hard for buyers to segregate relevant information from irrelevant.
Hence, it eventually leads to confusion, and you don't want it. So, add relevant content in the form of bullet points. The offer for the buyer needs to be mentioned above the fold to catch attention as soon he lands on the homepage.
Simplicity is always remembered, and customers have no qualms revisiting your site.
Some More Good To Know Points To Engage Holiday Shoppers With Homepage Design
Adding a thumbnail image to your product category on the homepage makes it easy to understand what you exactly sell.
A homepage that recommends the best products eases buyers' shopping journey. Hence, they make better purchase decisions.
All vital information that influences purchase decisions have to be on the homepage directly or a link redirecting to it.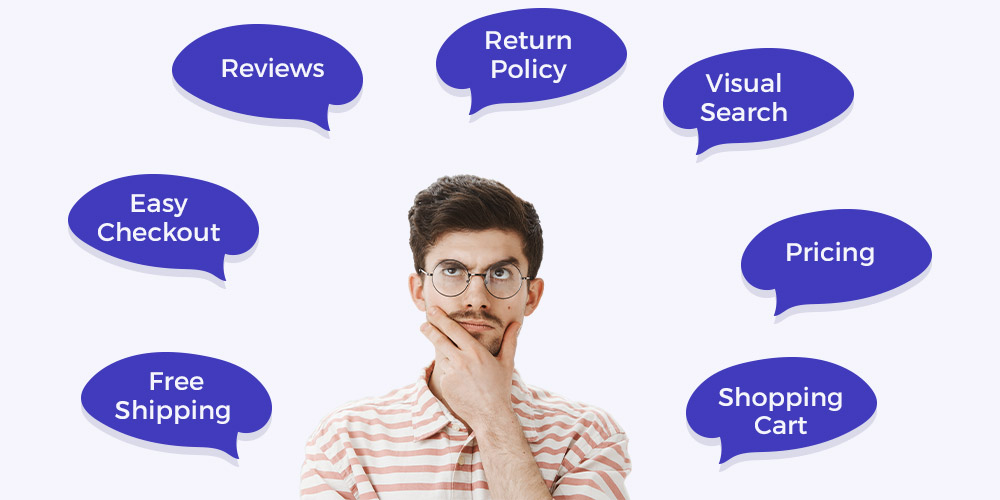 Optimize home page title and meta section by adding attention-grabbing adjectives. Power words can lure shoppers, and they won't resist but click on the homepage link.
New arrivals need not be hidden or difficult to locate. I mean wouldn't you feel disappointed knowing that the store failed to display the best about your business.
It is essential to take notice of greedy customers. Well, there are many of them. Yes, upto 47% of shoppers solely visit the site eyeing a discount. It is your duty as an ambitious seller to have a plan to get them hooked.
The details above are what you can't afford to miss. At least, have the shipping and return information on the homepage.These are two prominent driving factors that customers never overlook before making up their minds for a final purchase. And Brands like ASOS consider it valuable and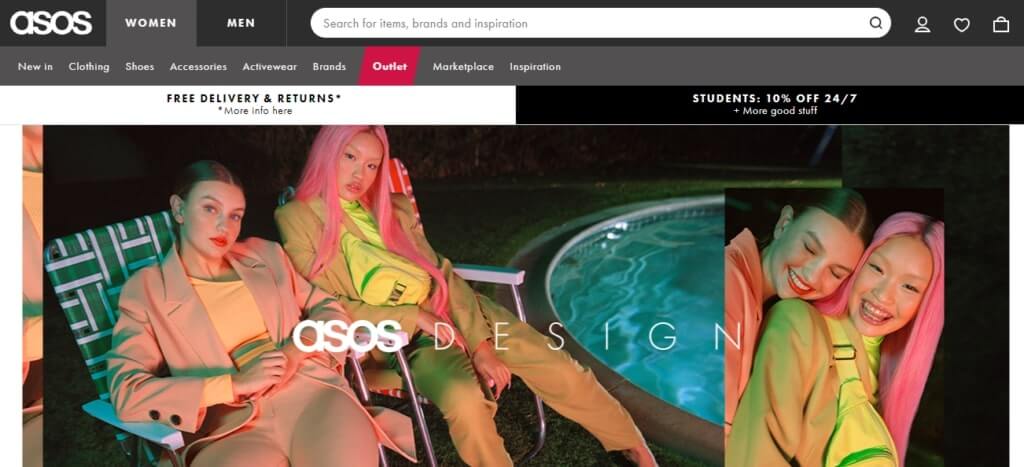 Image credit: sleeknote
Summing It Up – Not Be Boring Not Be Behind
Homepage might not be a checkout page, but that doesn't diminish its importance. A homepage design that is not optimized and makes browsing a difficult task is of no use. It will do more harm than benefit.
Its important brand message is conveyed in the first few seconds. Therefore, adhering to the points mentioned above and incorporating them will boost website credibility and equip it for an immersive shopping experience during the holiday season.