Do's and Don't to follow at Reverb.com?
Running short of time? Get PDF of the blog in your mail.

Every marketplace has some rules and regulations which should be followed by those who want to sell their items at these marketplaces. Thus before starting to sell on Reverb.com, take a look at the complete list of Do's and Dont's to sell products at Reverb marketplace.
Reverb is one of the best marketplaces when it comes to buying and selling music gears. Thus to sell gear online, Reverb has defined a certain set of standards and requirements for all the listings on the site. Below you'll find details on the "Do's" and "Don't" of making a great listing on Reverb, as well as Reverb policies on what can and cannot be listed.
Prohibited Items – Being an extremely niche marketplace – Music gears and accessories – Reverb accepts products that only fall into the Music category. There Reverb completely prohibits the sale of items listed as below.
Illegal Copies and Counterfeits.
Reverb strictly prohibits the sale of instruments and other products that infringe upon trademark and copyright. Music gear must provide pictures of all logos, serial numbers and other identifying information to be eligible for listing.
Materials from Endangered Species:
Instruments or other items using materials from endangered species cannot be sold on Reverb.
For Example- Unrelevant Material such as clothes, toys or tortoise shell may be prohibited, however, there are some examples of antique items that are legal to sell which are fine to list with us.
General Electronics.While plenty of cellphones, computers and other consumer electronics can certainly be used for music-making, we do not permit their sale on the site without dedicated audio recording hardware included. For example, a computer with a bundled interface or a GoPro camera capable of capturing simultaneous audio and video are acceptable, but computers without audio hardware or standard cameras are not.
CDs and Vinyl.If it's not an educational recording, Reverb aren't able to have it listed on the site.
Lessons and Services.Reverb does not support musical services, listings for lessons, recording, repairs, mods.
Offensive or Hateful Images and Symbols. Never allows the sale of gear that includes hateful or offensive imagery.
Do's for Listing Descriptions and Titles-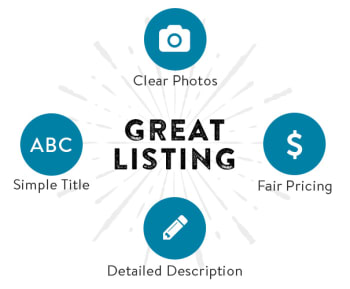 Clear, Full information

on the item at

the

product page

.
Fully disclose if any known issues or adjustments made to the item.
A specific and concise title that simply states what item you are selling.
Pricing of the product should be reasonable and realistic.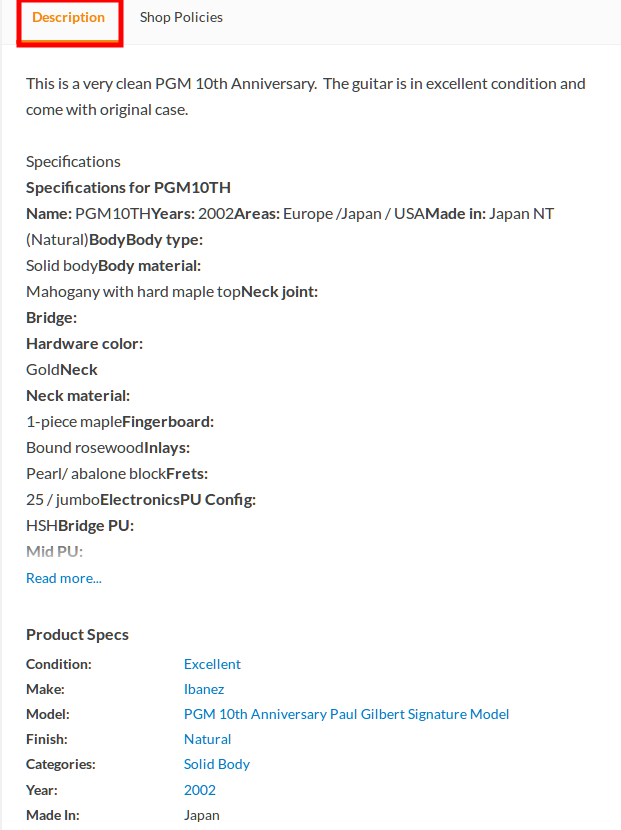 Source : Reverb.com
Don'ts for Listing Descriptions and Titles-
Don't use abusive/ Aggressive language while describing your product.
Links to other sites where the item may be for sale.
All-caps typing: Avoid writing all content in caps lock.
Emoji: Never use emoji on your product image or in description .
Language encouraging trades or listing potential trade wants.
Do's for images –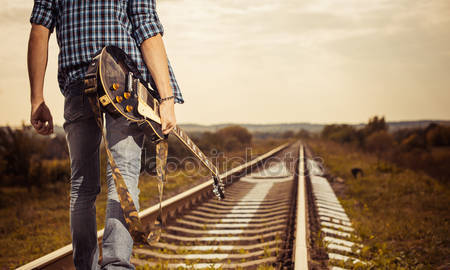 Always use high definition images.
Image size should be 650*150 px.
Use max 25 images for one product.
Authentic description of images should be listed.
Don'ts for images –
Don't write contact number, URL's etc. at image section.
Only product's original images should be used on your listings.
Never use adult/aggressive images .
Do's for shop page at Reverb.com –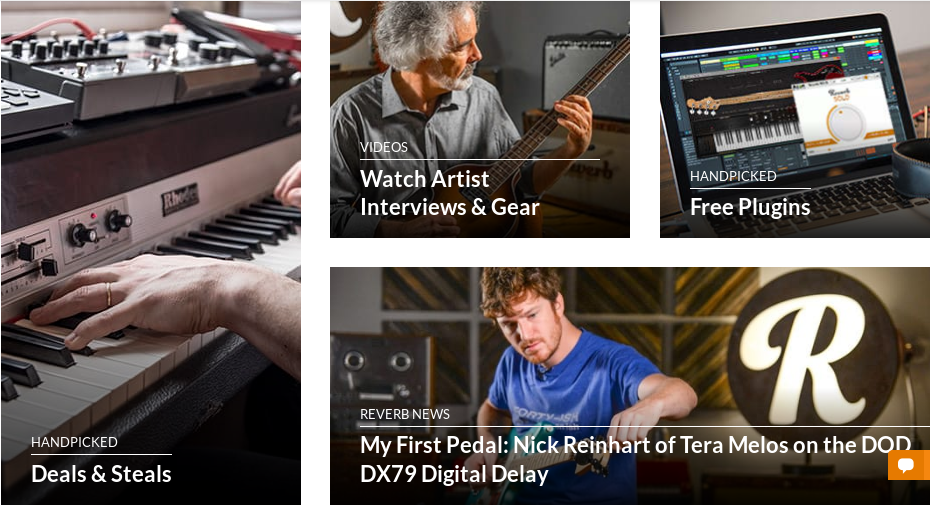 Make your shop page name unique and funny
Make your shop banner attractive and beloved
Short but best description so that potential user can view your shop.
Don'ts for Shop page –
Avoid Unofficial and offensive content on your shop page
Never use URL's ,contact number etc. on the shop page.
Thanks For your interest!
Team CedCommerce