Cracking the E-mail Marketing Strategies Code – Infographic
Running short of time? Get PDF of the blog in your mail.

If you have a business and you have been sending those e-mails to your clients & receiving zilch results! Hear me out… Do you know that e-mail marketing has a growing number of statistics equivalent to other marketing channels? E-mail marketing brings all your content marketing to one place. E-mail marketing is an essential tool for growing your business. If you own an online store of a mobile app, this is something you want to integrate into your marketing plans.
Get an App for your business > Click here
You want to grow your online business or traction on your business mobile app. You can also direct traffic from e-mail marketing campaigns towards your mobile app and increase conversions through the mobile app. In case of low to medium traction from your mobile app, you should definitely direct traffic to your app. This will affect your mobile app traffic immensely!
To start with
Find out who your customer is and what are they are looking for. Sift through statistics and existing data and projected data of your sales. Compare the audience and traction from your current email marketing strategy plan. Whether you plan a b2b marketing strategy or a b2c marketing strategy. For good ROI, Email marketing is a powerful and cheaper digital marketing strategy. Other marketing channels compared to email marketing are time-consuming as well as pricier.
Nearly half (49.1%) of all emails are read on mobile devices throughout the world, with some regions significantly higher or lower. [emailmonday]
And then
Once you have executed an email marketing strategy to your existing campaigns it is easier for you to execute the same to your other marketing plans such as b2b email marketing strategy.
Email marketing tips shared in this infographic will answer your concern about how to do email marketing to maximize sales.
If you are looking for the best email services: https://www.formget.com/best-email-marketing-services/
Here is an infographic that entails how to make the best of email marketing strategies in 2019 to help to implement the best email marketing strategies.
Infographic: E-mail Marketing Strategies in the year 2019!
It is essential to consider the key components. And use those components on a frequent basis that will impact your email marketing strategies you use in 2019 over a period of time. Here is a quick reference bifurcation of strategies for email marketing to help you >
Goals – Your ultimate motive of sending that mail
Conversion | Informative | Sign-up
Type – The type of Communication
Invitation | Announcement | Offer | Newsletter
Your plan should consist of an analysis of your audience, data you work with, the frequency of sending e-mails
Did You Know: The number of e-mail users worldwide has since grown to more than 3.8 billion users and is projected to reach 4.3 billion by the year 2022. [Source: Statista]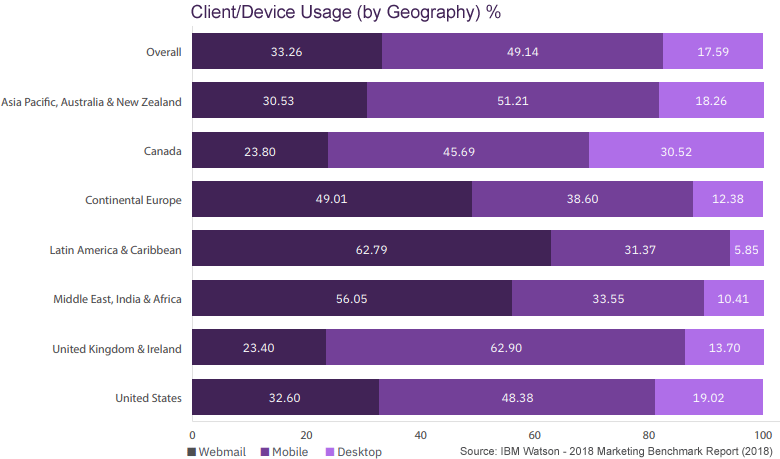 E-mail marketing business plan is something that comprises of a careful analysis of your target audience. This comes under your e-mail marketing campaign and sales strategy!
Conclusion
It is good to apprehend how to do email marketing. Then include the best content strategies for email marketing in an email marketing business plan. This will help boost your sales, convert existing potential customers. This will affect your online store's growth as well as your business mobile app. Any planned campaign needs an email strategy to convert existing clients. Email marketing best practices consist of email marketing communication plans. And successful execution of the same to convert the maximum goals of your business campaign! When applied these Email marketing strategies in 2019, your business is sure to cross many miles in your sales graph.
More Useful Links to Make the Most of your app!
Major Mobile Commerce Trends 2019
Key Features of  a Successful Mobile App
How to Boost Sales on your Mobile App
About MageNative:
We at Magenative continue to work towards advancing our services, to best support our clients! MageNative Mobile App Builder is the one-stop solution for all your mobile native app-building needs. We serve various platforms like Magento, Magento 2, Woocommerce, OpenCart, Magento Delivery App Magento2 Delivery App. We look forward to serving you!