How to create EXCEPTIONAL shop at Reverb.com?
Running short of time? Get PDF of the blog in your mail.

To create an outstanding(exceptional) shop on Reverb marketplace, you need to ensure certain practices recommended by Reverb are implemented. Therefore the blog aims to ensure that you get all the tips and tools you need to build a great shop and start making money selling on Reverb.
There are 4 parts to be completed to create a great Shop, and for this, there are some defined guidelines to be followed:
Shop Description

Shop Policies

Products Listings
1.Shop Banner: Your banner truly reflects your online presence. Therefore, it should be created with utmost precision and great care.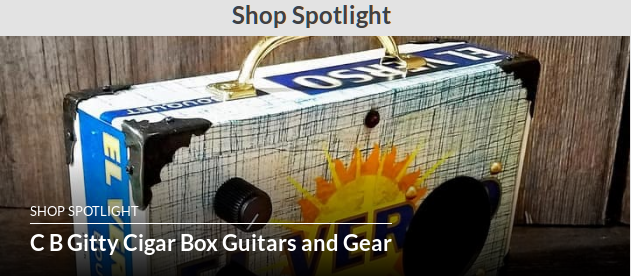 Image Source: Reverb.com
It gives your Reverb shop character and personality. Also, buyers get the recognition if they use the time to make their shop look professional, as a result, you will be able to provide the great experience to your customers. You can upload your shop banner via the Shop Profile page.
Banner dimensions- dimensions of the shop banner at least should be 960*160 pixels.
Shop name – Include shop name in your banner with a tag1line.
Quality imagery- Add a clear and best image on your shop banner.
Shop Description-
Write short

information about your shop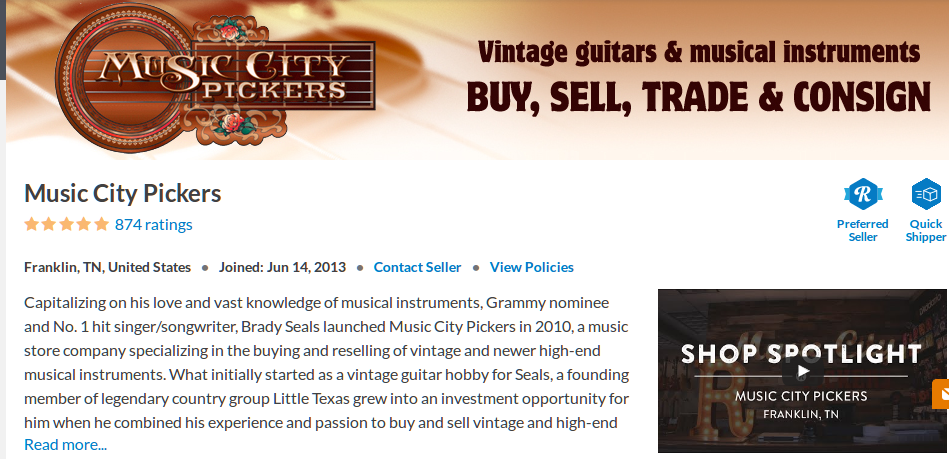 Image Source: Reverb.com
This can also be edited via the Shop Profile page. Your description can include your gear interests if buying/selling gear is your profession or hobby, and anything else you think buyers might find interesting.
A shop must include some points which are as given-
Shop description.
Shop video.
Website link.
3.Shop Policies –
Define your shop policies and guidelines before you start selling on Reverb marketplace. Like,
Payment methods.

Return & exchange policy.

Shipping profiles.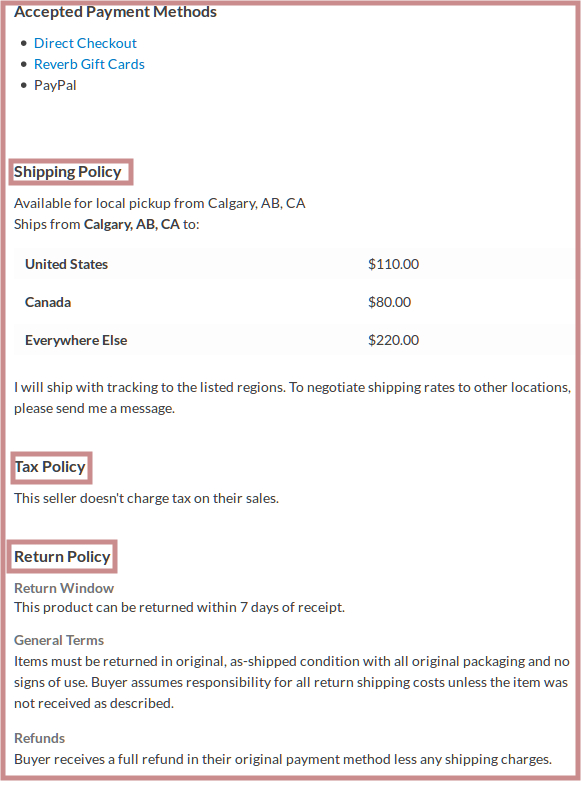 Image Credit: Reverb.com
If your rules are clear from the start about what will (and will not) be, buyer expectations can be managed so that everyone has a great experience.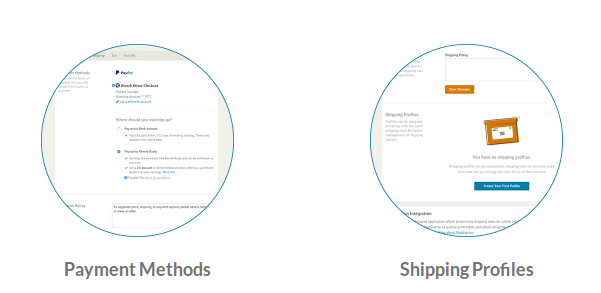 Image Credit: Reverb.com
4.Products Listings –
Well, the listing of products works as "Icing on the cake" for your shop.
For example- You have just added some new products, so listing of these products are like as –
Image Source: Reverb.com
Once there you will be on the frontlines to our hundreds of thousands of customers. Make sure to look at our Listing Standards to understand the do's and do not's of listing on Reverb.
You can also boost your listing using some more tricks like-
Make yourself as preferred seller.

Get seen.

Reverb bump
Therefore with following the aforementioned practices, you can certainly create an awesome shop.
Thanks for your Interest!
Team CedCommerce