The Complete Know-How On YouTube Marketing
Running short of time? Get PDF of the blog in your mail.

Play Now
YouTube, a social for videos, is the second-largest search engine after Google with more than 2.6 Billion users on its website! Therefore, for marketers, it has been a cupcake platform. So, here we've compiled everything that you need to know to begin with your marketing game over YouTube, in this complete 'know-how' digest on YouTube Marketing.
In this blog, we will be answering the following.
What is YouTube Marketing?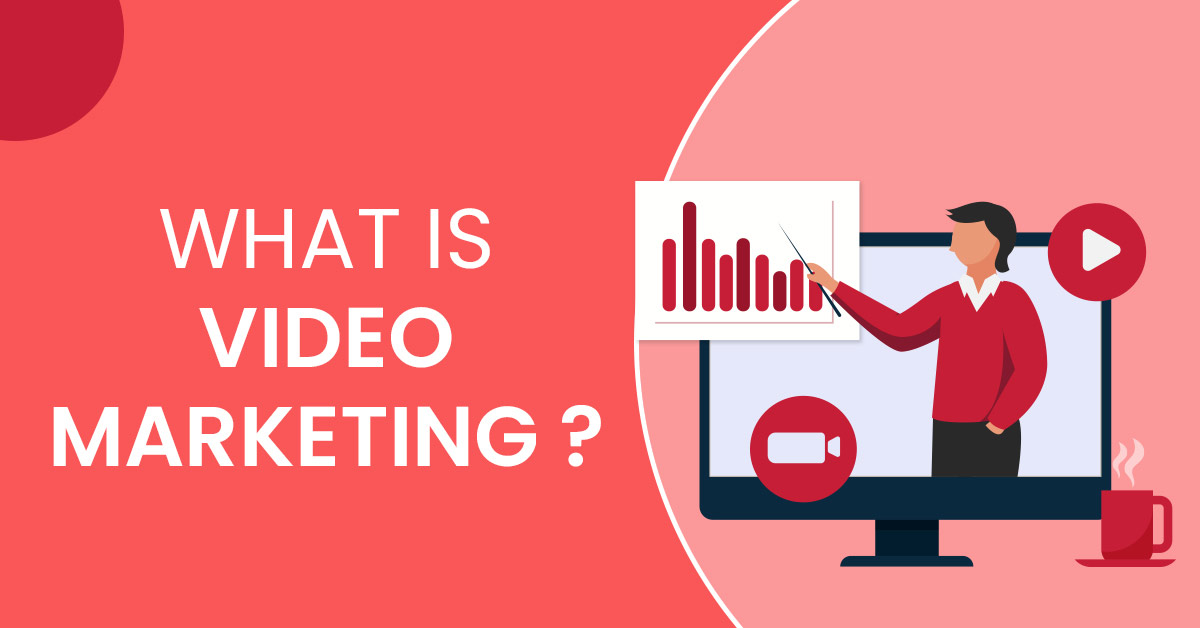 With more than a billion user, we can easily witness the extensive and worldwide reach of this search engine
Five billion videos watched every day.
Eighty percent of people aged 18–49 watch YouTube.
1.3 billion people use YouTube.
With such a vast customer base, YouTube can act as the best tool when it comes to marketing!
This platform became the best pick of the marketers to advertise the brands due to this massive engagement on the platform.
YouTube is the perfect platform for reaching your audience.
81% of internet users aged between 15 and 25 in The US are using the platform on a daily basis.
People are interested in watching YouTube videos to make a buying decision. Watch time for "which product to buy" videos have already doubled!
Youtube is so boundless that it can be accessed in 80 different languages, accounting for 95% of the world's population.
Not surprisingly, over 90% of shoppers have discovered a brand or product through the platform. This further affirms the platform's power on people's purchase decisions and the need to include it in your social media video marketing strategy.
So, advertising about your brand and educating your audience through videos over YouTube is YouTube Marketing.
But, you have to first find out what type of videos your brand needs!
It is the best combination. Promoting your brand with videos (most shared and viewed content) over YouTube (The World's second-largest search engine after Google)
What marketing challenges are made easy with video marketing?
The potential of YouTube Marketing!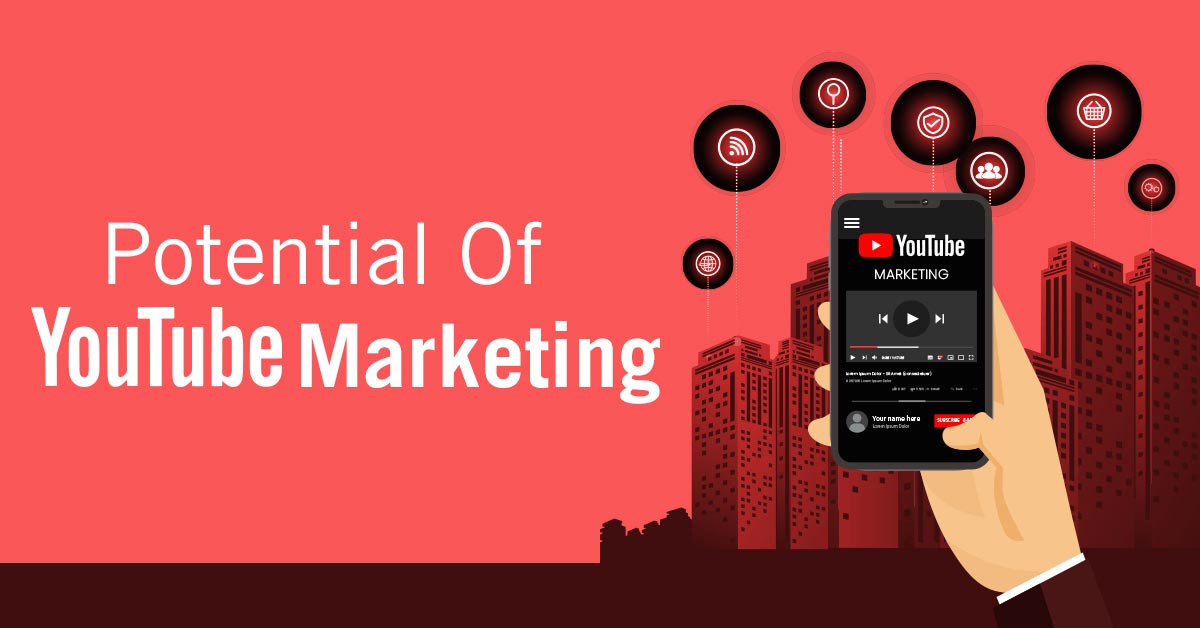 Well, there are plenty of benefits for you if you talk about Youtube marketing
for your business!
If I list the top of them, then they are-
Huge Customer base on YouTube:-
YouTube has a vast customer base.
With over 2.6 billion users across the globe!
Over 5 billion videos viewed daily!
With 100 hours of video uploaded every 60 seconds to YouTube!
Increase the authority Of your website:-
Websites with embedded videos!
Optimizing your YouTube channel name and the domain name of your website altogether!
Sharing your videos on your social media handles!
Give your audience more options to consume!
Some facts:-
65% of people are visual learners
30% of people are aural learners
5% of people are kinesthetic learners
Customers will be the new Promoters:-
Once your campaign can make a hit over the internet or if it establishes a connection with your audience then, yes, your audience will become your promoters and will enhance your video reach!
Take a look at how video advertising campaign helped Rokenbok in generating 50% of its customers from YouTube
Research shows that using the video of a person in the company speaking about the product or service, will help you increase your list of leads and sales and also in driving traffic to a landing page!
Monetize with AdSense for Video:-
Creating regular video content allows you to earn some money directly from your videos through Google's AdSense for Video program.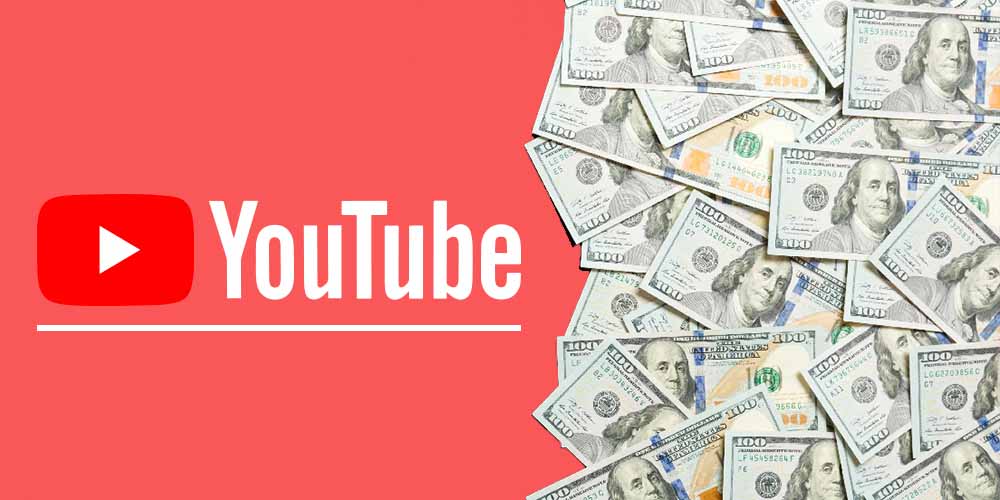 Let's look at its Working procedure:-
The viewer sees your video ad in another video and clicks on it then as part of your campaign budget; you pay for that click.
Viewers can view the ads of other professionals and companies on your video content if you allow them to advertise on your video and can gain some perks from that.
68% is what you get paid off the ad revenue if the viewer clicks or watches those ads!
So, you can run AdWords campaigns for your videos while making money by allowing others to advertise on your videos!
You can also choose some other video monetization platforms to transform your videos into money-making assets.
The medium of promotion and launch:
Once you are successful in making your audience notice your stuff, there will be a group of followers, keen to watch your next video. Maximum of the business houses use the medium of YouTube to upload their promotional videos for a new product launch or upcoming events. This increases participation and attention of the masses. It helps to increase the revenue and sales of the products.
Offer you can't resist now!
Use YouTube ads
With the use of Google AdWords for Video, you can advertise on the videos that your audience is most likely to watch. The most significant advantage of AdWords for Video is that you need to pay only for engaged views. Engaged views are when the viewer watches your ad for at least 30 seconds. If your video is skipped, you do not need to pay for anything. It is cost-effective in a way.
Cross-platform marketing
YouTube videos have the option to get shared on other websites. In fact, embedding YouTube widget on website is a powerful way to promote your video content across platforms and reach a wider audience. More and more shares will be led to increased audience and exposure. Chances to get instant business and inquiries increase hence resulting in more business.
These are many benefits of using YouTube in your marketing strategies. YouTube has proven to be a very efficient and effective marketing tool. However, it involves a lot of time, Research, and effort of trial and error to understand the type of video content that will work best for your business before you could fully feel the benefits of using YouTube for marketing purposes. One has to closely monitor its results and the chances of improvement to reap the fruits of success.
How to start with YouTube Marketing?
Using YouTube as a useful video marketing tool is very easy.
First of all, have a channel on YouTube!
You can upload your videos on your channel.
So let's start with creating a YouTube channel.
Create A Channel:-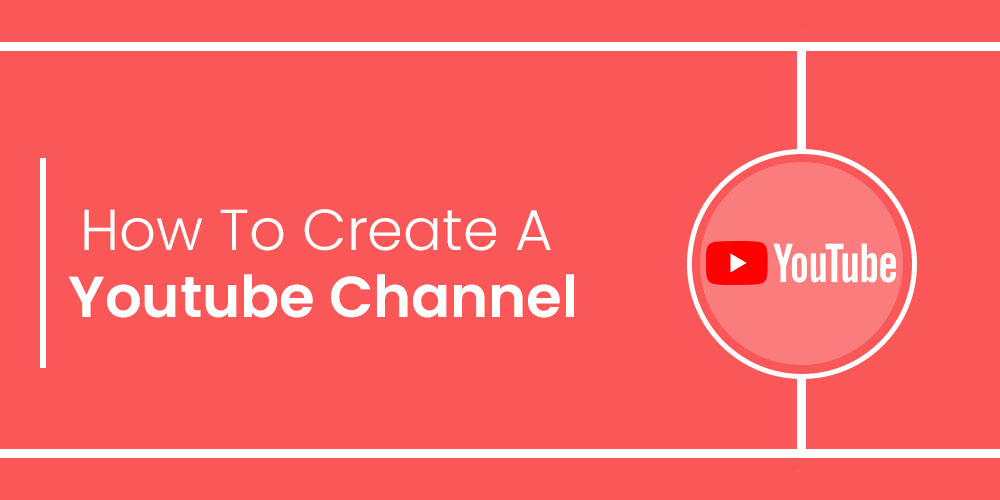 The first step is to create a YouTube account and sign up. If you have an account, then log-in directly.
Select "Settings" in the dropdown menu.
Select the option "create a new channel."
Then after giving the appropriate name to your channel. It should be so that the audience would come to know about the basics of what the channel depends on!
You're done!
Yes, the channel is live, and you can check it out in your channel dashboard!
Customizing your Channel:-
On your dashboard, there will be the option of customizing profiles. Select that to move ahead. Advancing to the "About" tab to fill in some necessary information about your business, including a description and customized links.
Be informative and strategic while writing the description of the channel. YouTube scans this content to optimize the content and increases the possibilities of the material to rank higher on the search results, so club it with keywords. For reference, you can take the help of the screenshot attached.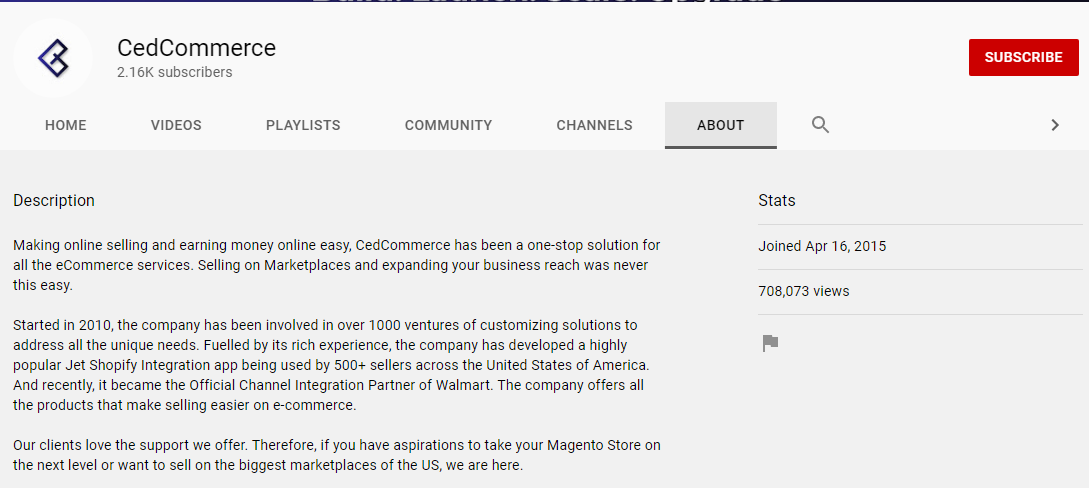 You can also add an email address for users to send inquiries and engage with you directly over mail. This should not be overlooked as it is a momentous step for organizations and can increase inbound leads!
Next step, the eye-catchy part. Infuse your channel with great cover -art and your display image!
It should be engaging with the audience and focusing on the idea behind your channel!
Upload Videos:-
Now you are all set to upload your video on your channel. So, to upload your video, click on the "video manager" link.
Now the video manager tool will be opened.
Then there will be an option of "upload video."
Click on it and now can search the video and upload it!
Video SEO:-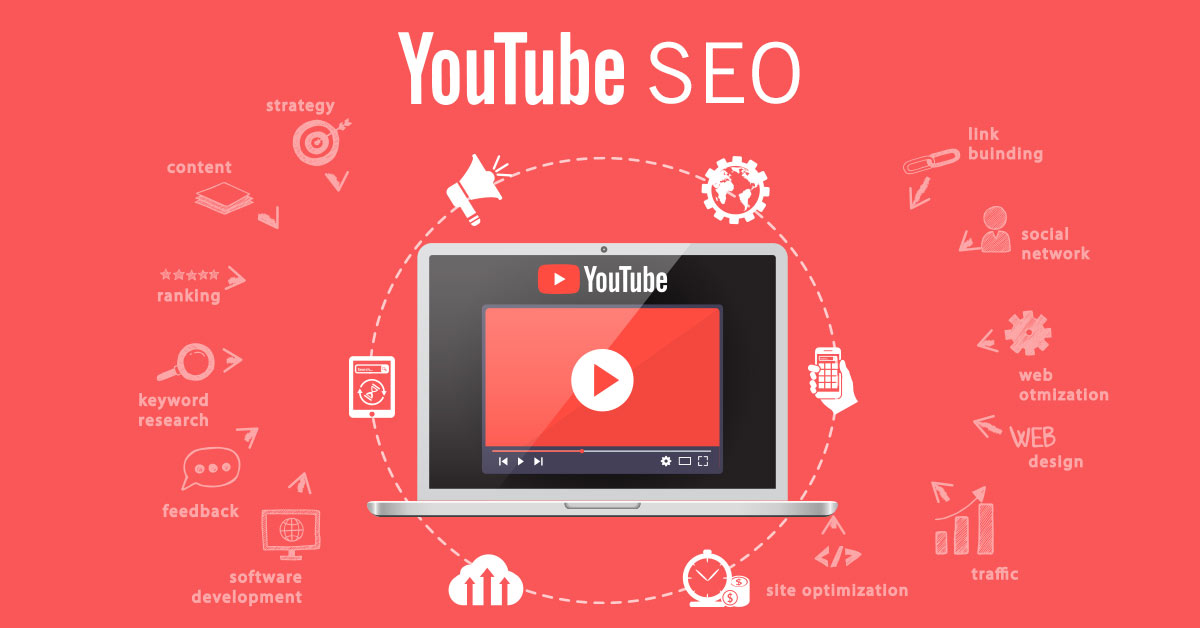 You should optimize your videos with search engine optimization as they play a significant role in enhancing the reach of your video.
You must have heard of On-page optimization.
YouTube optimization works on the same phenomena!
That means the same process is used in the SEO process of a Youtube Video, which is used in On-page optimization of websites!
For optimizing your videos in to rank higher on search results, you should do the following:-
Search for the highest-ranking keywords and place then in your video scripts, transcripts, description, and title.
In the video description, use all the relevant keywords to make it sound better, but make sure that it looks appropriate and not unnecessary clubbing of keywords is done.
When choosing the tags for your videos, stick to the core of the video basic and your niche. That adds relevance to your content and enables you to make the segmented audience! Choose the right tags for your videos so that they will show up in relevant search engines.
Many a time, you must have seen that people prefer to give a very catchy title to their videos to attain the attention of the viewers and then a very very fake clubbing is done to rank the search.
Well, you need to understand this clearly!
You want to make your video title catchy; you are free to do that but be specific about the choice of keywords in the title. That should be appropriate, sticking to the point and without any unnecessary clubbings.
'Be Creative And Professional.'
Now, let's come to the description part. When writing a video description on Youtube, focus on the point that the description contains the highest-ranking keywords. In support of that, additional keywords are also clubbed with them.
This will be helpful in the optimization of the videos on YouTube.
According to the regulations, the Video description should be a minimum of 300 words, and that's a great length to club your keywords accordingly!
You can also add the relevant links related to your business in the description and also add the CAll-To-Action from where you can also generate leads for your business!
Whenever you are doing Keyword Research, search the keywords for both the platforms that are google and for the youtube.
Doing this will help you and also take you a step ahead because when the keywords for google and youtube both will get placed in the video, then the video will be optimized for both the platforms and will rank higher on the search results whether searched on google or YouTube.
Thus increasing the viewers of the video, and the idea behind the video will also get spread to a maximum number of the audience!
About the Research, you can use https://keywordtool.io's YouTube-specific search, which gives you the best results for Youtube and maximizes the chances of ranking higher on YouTube Search.
On the other hand, for Google Keyword research you can use
They are the industry leader in their work profile, and I too strongly recommend them for Google Keyword research!
Place your videos on your channels in an organized way. Make a proper playlist and synchronize it in the same way.
The target audience who will be searching for your videos can get it quickly, and by appropriate bifurcation, they can differentiate easily.
As previously discussed, don't forget to add the call-to-action at the end. It shows the audience the way of what to do next.
In this way, you can help your business to grow sales by making a vast online presence. Youtube can do this for you very easily!
Now comes the thumbnail. It is one of the often forgotten things!
You must have heard about 'love at first sight.'
Thumbnails works the same.
It is the first impression of the video on the audience.
So it should be so catchy and impressive that people can't stop themselves from playing the video!
Better the thumbnail better the chances to increase your reach and number of views on YouTube.
That's a Wrap!
So, let's quickly wrap it up!
We are now aware of the complete know-how on YouTube marketing with out-and-out info of what it is, the potential of this marketing, and the best way of how to start YouTube marketing!
In case you have a query, you can directly come down to the comment section!
So, LET's START!