The Complete Guide: eBay WooCommerce integration with Dokan Compatibility
Running short of time? Get PDF of the blog in your mail.

Don't you wish to expand your eCommerce venture and sell even more? With plugins like Dokan making it easy for vendors to start up their eCommerce stores like eBay. It is seamless for sellers to pitch their products amidst a vast customer-base and prosper their brand value even more.
Besides, with hoards of eCommerce stores today, all you need is a little push in the right direction. So, let's brief you about the jackpot combo in the eCommerce industry today→ Dokan and WooCommerce.
Your stepping stone to success:

[Dokan + WooCommerce + eBay]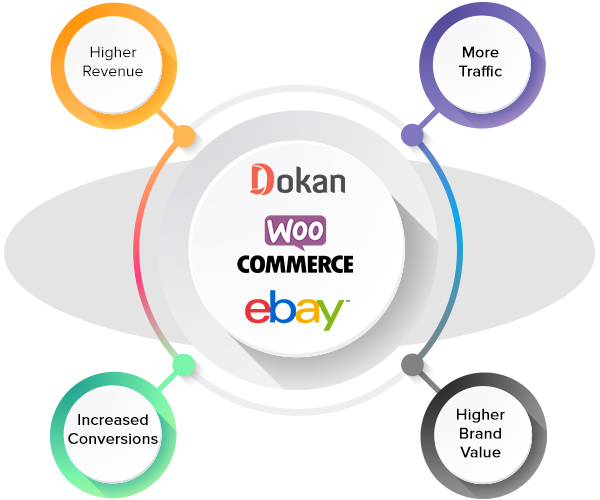 How about enabling you vendors sell on eBay marketplace?
The WooCommerce eBay integration with Dokan compatibility plugin facilitates your sellers with selling on your marketplace along with eBay simultaneously. Thus, driving traffic on to your WooCommerce based marketplace. However, with the passage of time you realized being a newbie in the industry, not much of the audience turns up to your store. Whereas, marketplaces such as Amazon, eBay, Walmart, and several big names in the industry tend to drive a good number of patrons to their websites.
You sure cannot afford to lose your potential sellers. But how about enabling your sellers to sell on tech-giant eBay and your marketplace both at the same time? The aforementioned Dokan compatible WooCommerce eBay integration leverages your sellers with the exclusive feature of listing their products on eBay marketplace along with your store. Which in turn helps them with increased product visibility, and higher conversions.
Featured with the seamless listing, syncing, user-friendly, and other such unique features. The WooCommerce eBay integration with Dokan compatibility plugin enables your sellers to grow their brand value way quickly and double their earnings. Get to know some added perks of Dokan- Here.
A closer glimpse at Dokan
Dokan helps you build your own eCommerce store similar to the tech-giants eBay, Amazon, Etsy, and more way quickly.
Leveraging you with the quickest way to start an eCommerce store. Dokan also enables you to earn commissions via a wide range of products such as- digital, physical to variable products.

Brought up by WeDevs, Dokan is an entrepreneur-friendly eCommerce solution. Available for free, Dokan is full of rich features.
With Dokan, you can create and manage a WooCommerce multi-vendor store of your own. Thus, aiding you to shape your dreams in reality.
Dokan compatible eBay WooCommerce integration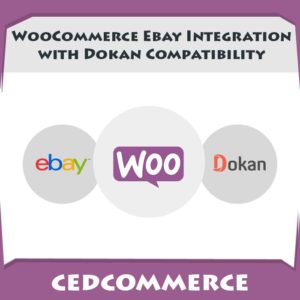 In order to give a new dimension to your WooCommerce store marketplace. The Dokan compatible eBay WooCommerce integration aids you in enhancing its core capabilities.
Providing seamless experience and flexible ways to manage sales, discounts, orders, inventory, and coupons the plugin caters your vendors with hassle-free selling on the eBay marketplace. Following are some of the features offered by the plugin: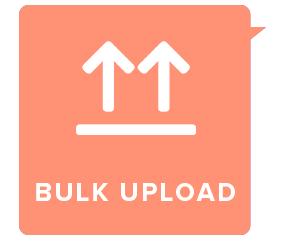 Bulk Upload: Ever imagined super-flexible and seamless upload of products all in one go? Benefit your vendors with quicker, profile-based bulk upload of products all in one go. Hence, cutting down on a lot of time.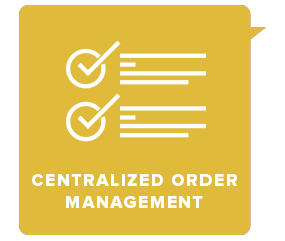 Centralized Order Management: How about enabling your sellers to manage everything centrally? Enable your sellers to manage all the inventory updates, refund management, and order acknowledgment directly from one store.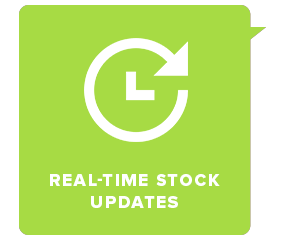 Real-time Stock Updates: Experience your sellers with the real-time synchronisation of product price and inventories between WooCommerce and eBay marketplace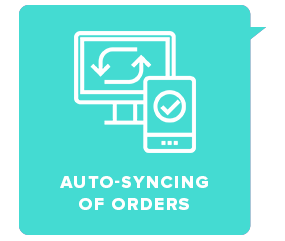 Auto-syncing of orders: Enable instant syncing of all your sellers' orders in-one-go to your WooCommerce store and the eBay Marketplace. Hence, depriving any manual work.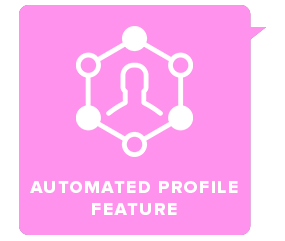 Automated Profiling Feature: In order to automate the upload procedure on eBay Marketplace, the Dokan compatible WooCommerce eBay Integration extension enables assigning and creating the profiles much efficaciously.  
The plugin enables your sellers to import all their eBay orders from eBay to WooCommerce and transform them into regular WooCommerce orders.
The bulk management feature also allows your sellers to perform tasks such as product upload, product archive, and more via the bulk management system.
Get all the updates whenever any new order is fetched from eBay marketplace using the Dokan compatible WooCommerce eBay integration.
Some added perks of Dokan:
Its low maintenance for the admin and vendors enables you to manage everything from the dashboard.
Dokan is known for catering its vendors with a professional and customizable storefront.
Dokan provides a wide range of customization and is compatible with numerous themes.
With over 100 payment gateways, Dokan makes global payment easy.
Dokan provides 17+ language translations, for patrons across the globe.
Gives you a quick report of products with the highest sales.
Dokan and WooCommerce
There is no denying the fact that both Dokan and WooCommerce go hand in hand together.
Having said that, you would be elated to know the fact that Dokan easily integrates with WooCommerce. Thus, leveraging you with robust features Dokan brings your multi-vendor marketplace along with integrations for hundreds of supported WooCommerce extensions.
WooCommerce and Dokan together provide your vendors' limitless opportunities to sell the simple, variable, downloadable, virtual, subscription, and bookable products all in one platform.
Besides, opening a universe of customization for your customers and store. Dokan also lets you add WooCommerce multilingual extension for international sales.
Is WooCommerce the perfect fit for you?
→ With built-in analytics, comprehensive features, integrated SEO, and unlimited flexibility. WooCommerce today boasts of over 4.4 M downloads.
→ Also, unlike every good thing which comes with a price tag- WooCommerce is completely FREE to download.
→ Providing great ease and easy customizations in a single click, WooCommerce brings yet another driving factor to be loved by Millennials.
Action Takeaway

Sell more to your target audience and leverage the added perk of owning your eCommerce store on WooCommerce by integrating it to the TOP marketplaces viz. Amazon, eBay, Walmart, Sears, Etsy etc.
Selling on eBay leverages you pitch your product to an already built-in customer-base. Said to procure 1.14 B unique visitors, eBay marketplace enables you to sell across 100 countries via their GSP (Global Selling Program).

Besides, eBay marketplace offers the first 50 listings all for FREE every month. Also, eBay leverages the sellers with the option to auction and helps the sellers to bid for different items which helps them set high prices. The tech-giant also features you to become a top-rated seller by providing the same or one-day business handling. Looking forward to sell on eBay marketplace? Explore how the Dokan compatible eBay WooCommerce integration helps you sell on eBay.
To sum up
Now that you are well versed with Dokan, eBay, and WooCommerce. You would agree on the facts that both WooCommerce and Dokan are open-source and highly customizable. With free responsive themes and complete WooCommerce theme compatibility, the WooCommerce eBay integration with Dokan compatibility helps your sellers list their products on eBay way seamlessly and flexible. What's next? Leverage the quick, 24*7 FREE supports the services of Dokan and CedCommerce and soar your earnings way quickly.
Furthermore, when eCommerce is growing at such a pace. It is the perfect time to grasp the maximum benefit out of it. Selling online has got numerous perks. Coming up with an eCommerce store enables your patrons to shop from their comfy couch. Hence, helping you drive maximum ROI (Return On Investment) and caters you with a seamless multichannel selling experience.