Black Friday Marketing Tips to Maximize Holiday Sales 2021
Running short of time? Get PDF of the blog in your mail.

Play Now
The biggest shopping day of the year is very close. A recent report by Shopify suggests that sellers on Shopify generated around $2.9 billion in income during the shopping weekend in the last two years. Implementing the right holiday marketing strategy can help you generate maximum revenue during the holiday season.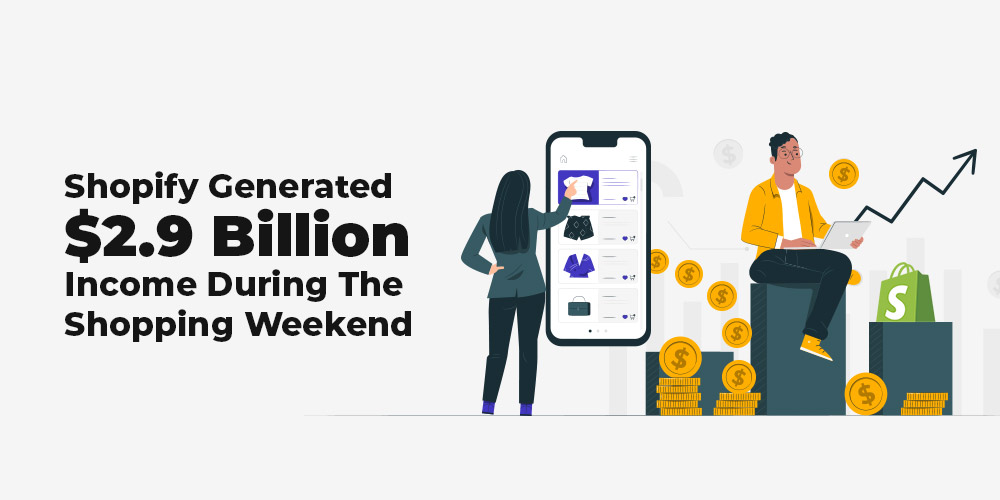 In 2021, it's simply going to get more occupied—yet in a new and unique manner.
Amidst a global pandemic outbreak, most physical stores decided to move their selling process online. Now, most buyers are moving towards online shopping rather than going to the market or physical stores to avoid physical contact.
This will help in increasing online sales during the holiday season, consequently increasing revenue for every size of business.
To help you get ready for the special occasion, Here are some effective tips to increase holiday sales.
Read Also: What are the best Holiday marketing strategies to increase sales and revenue?
Mobile App Marketing Tips for Black Friday
To grow your online sales and revenue during the holiday season and to attract the users swiftly with intriguing offers and deals. Check these effective tips to increase your holiday season sales.
1- Begin Your Black Friday Marketing Early
The best way to add excitement to your holiday marketing campaign is to start it early. Research shows that more than half of the consumers start looking for black Friday shopping before the month of October. Begin your promotion by releasing black friday teasers on social media platforms. By doing early promotions for the holiday season, you can entice your visitors by offering them attractive discounts and special offers.
2- Black Friday Email Marketing
Start your holiday plan with an effective and appealing email blast to your existing and new customers. When your competitors are still busy finding out what to do. There is no doubt social media is flourishing yet email marketing is a quick and effective technique to grow both your customer base and sales.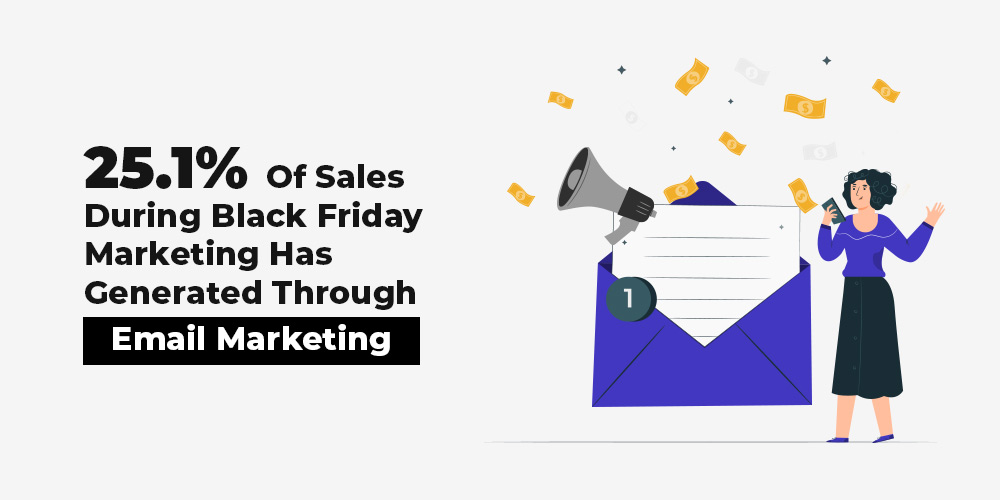 As per a report by Custora, 25.1% of sales during Black Friday promotion has generated via emails. Which makes it the greatest driver for the holiday season. Also, an online retailer started an email campaign that notices a 330% growth in income per email sent.
Make this more effective by
An appealing subject line
Schedule proper timing for emails
Craft emails for different types of customers
Read Also: Cyber Monday 2021: Its Significance For Retailers And Consumers
3- Make your Black Friday holiday sale Remarkable
Maybe you have the best Black Friday deals and fastest delivery options, but you need to cater to them with special features. Black Friday is the biggest opportunity for you to drive more customers and sales during the season. This is an incredible opportunity for you to stand out among the competitors and make your holiday sales more memorable.
Entice your customers with big offers and discounts on sales. convince them that they will drive maximum benefits when they shop during the festive season.
4- Add 'Get Excited' element to your promotion strategy
Adding 'Get Excited!' subject lines to your marketing campaigns are more effective than using simple and straight subject lines. So try to make use of terms and elements that attract and convince the user to know more about the offer.
So Rather than telling your customers that you'll get X% off, tease them with a special holiday offer by asking them, are excited about the huge discount you are getting on this festive season.
Even though numbers commonly perform well in email subject lines, Avoiding them is a smart technique for unique holiday promotion tactic.
5- Schedule popups to your black Friday campaign
Popups are a very effective tool to grab user attention and convince them to take action. Apart from collecting useful emails, they are helpful in increasing sales and reducing cart abandonment. Schedule popups in advance and make them shoot at the perfect timing to pitch your users. A perfectly timed message can be very helpful in increasing sales and revenue. So increase your sales during holiday occasions with noticeable pop messages.
Read Also: What are the top Ways to Improve App Engagement & User Retention?
5- Host In-store events for the black Friday marketing campaign
Promote holiday events via channels like SMS marketing, social media marketing, and email marketing. Announce upcoming events and remind your users when the occasion is approaching. Also do not forget to include social media buttons in your mails, so that recipients can easily follow your social media profile.
7- Re-engage cart abandoners
Likewise, on numerous occasions, there are always numerous customers who don't complete their checkout process. Around Black Friday, creating cart abandonment emails turns out to be the most significant strategy for online business.
Offering discounts, offers and rewards is amongst the most effective ways to re-captivate your lost customers.
So holiday occasion offers you a much wider opportunity to grab potential customers, so you need to craft a well-planned strategy for holiday marketing.
Win Back Your Lost Customers With Cart Abandonment Notification
8- Keep your subject line appealing and attractive
The subject line is amongst the topmost factor in email marketing, that determines whether a user will open your email or not. Black Friday is one of the busiest holiday occasions of the year. A little creativity and a well-planned email marketing strategy could give you profits beyond your imagination. So it is the first thing that the viewer notices, write your subject line as attractive as it compels the viewer to read the complete message.
In A Nutshell
Black Friday is an occasion in the US celebrated after Thanksgiving day. Holiday occasions are of much significance for online retailers. As the holiday occasion is the busiest period of the year and businesses generate tonnes of revenue during this period. During the holiday season, consumers spent around $9billion alone on black Friday. So If you properly implement a smart and effective marketing strategy during this period you will be able to generate maximum profit during this period. Start your holiday sale with a fast and interactive mobile application.