BFCM Sale 2022: Tips & Trick To Manage Listing, Inventory, & Advertising
Running short of time? Get PDF of the blog in your mail.

Play Now
The biggest celebration for merchants is back. With the uncertainty of the recession and declining economy, the BCFM sale 2022 is here to take the bar back up and even higher this time.
To be honest, the eCommerce world has changed a lot since the deadly pandemic. And trying out the old traditional methods to leverage audiences this Cyber Monday and Black Friday sales on Facebook portals might not be highly effective. Nevertheless, the current eCommerce world has got answers to every problem that might arise during the BFCM sale 2022. 
With challenges, we have found effective and efficient ways to take advantage of the underlying opportunities. And subsequently, curate a simplified selling process that helps your customers as well as your business.
In this blog, we will discuss tips and tricks to manage, list, and advertise your business. Also, learn how Ced's Facebook & Instagram Shopping App is the only thing you need to empower your festive sales.

But before we dive right into the tips and strategies, let's learn more about BFCM.
BFCM Through the Clock!
BFCM, the biggest shopping event of the year, refers to "Black Friday Cyber Monday." In-store Black Friday sales were considered a big promotional event that was observed in between the Thanksgiving holidays. This was one short sales period where the merchants had the opportunity to attract clients and gain big.
However, when the world of online shopping took over in-store purchases, Cyber Monday came into existence and elongated the sales period. And over the years, the two shopping events merged into one omnichannel festive season event that was being addressed as BFCM.
What happened in BFCM 2021?
The 2021 BFCM sale saw 179.8 million unique shoppers that took advantage of the holiday weekend. Although the numbers were less than what 2020 had experienced, which were 186.4 million, it still went beyond expectations, not to mention the pandemic lurking around.
Solely in the US, sales worth $62 billion were made during the BFCM holiday weekend. Whereas on average BFCM shoppers spend $301.27 on gifts, which was slightly less than the previous year's average, i.e., $311.75.
The average spending did show a negative trend of 1.5% over the year, however,
the benefits were more pressed upon due to the pandemic situation.
What to expect from BFCM sale 2022?
Black Friday is all set to become the biggest shopping day of the year 2022. Despite the inflation, there isn't a significant impact on customer shopping. In August 2022, the total retail sales went up by 9.9%, though shopping visits in retail stores are less, and the online eCommerce market is growing with a positive graph.
It's not a secret anymore that the more control you have over making the shopping experience of the customers simplers. Likewise, the two key characteristics that will help you as a merchant is the flexibility and cost-effectiveness.
According to a report, 42% of shoppers consider paying extra if they find something very suitable. At the same time, there are 2.5 billion people all over the world that could even switch brands for a lower price. It is a very common practice among customers that they start to purchase gifts as soon as they see something very suitable to their needs.
Also, it is predicted that the Average Selling Price will get a monthly rise of 8% to 12% during the festive season. This can prove to be highly advantageous for shoppers as discounting would also be at its peak.
The Social Commerce game has gone up a notch, and if you don't wanna lag behind this festive season, there are things you need to take into consideration. Now that we have established a base idea of what is to come during the BFCM sale 2022, let's find out what are the top most effective strategies that we need to work on, to skyrocket our sales during the festive sale.
Tips and Tricks to boost your BFCM Sale 2022
According to reports, consumer spending would be very uncertain during the festive season, and inflation could be one reason. However, it is your responsibility as a merchant to put in some effective strategies and take your business towards a positive high.
Without any further adieu, let's dive deeper into the top tips and tricks that will help you boost your business in the BFCM sale 2022.
Social Media as Social Commerce
This festive season, social commerce will be a critical tool for meeting buyers where they are already shopping. As the desire for seamless mobile purchasing increases, social commerce is the ideal channel for converting followers into loyal consumers.
Instead of moving BFCM shoppers from social media to your e-commerce website, social commerce allows firms to provide browsing and purchase possibilities from within the app.
As customers migrate to discovering companies and items on social media, social commerce has grown in popularity. 79% of consumers think social media content influences their shopping decisions. Additionally, over half of the millennials and Gen Z between the ages of 18 and 34 have previously made a purchase via social media.
This is one of the reasons for the growing popularity of Facebook & Instagram Shops, as they allow merchants to complete the process of a purchase from within the application.
Onboard Facebook & Instagram Shops efficiently with Ced's Facebook & Instagram Shopping App and target the underlying BFCM shoppers during the festive season of 2022.
Mobile Shopping Reigns Supreme
Since its inception, mobile commerce has only been moving in one way. Nearly 43% of 2021 Black Friday purchases were through phones and portable devices. This is a significant inflow of traffic that no brand wants to overlook.
However, while online buying provides simplicity and versatility, the inability to test/try things before purchasing can be a substantial source of friction in the shopping process.
As a result, customer enthusiasm for augmented reality solutions that aid in purchase decisions has increased. According to a poll, 45% of respondents indicated the option to zoom, adjust the orientation, and 'position' things within their surroundings helped boost purchasing assurance.
BOPIS with Curbside Pickup Model
It is true that the usage of BOPIS did decrease at the peak of the pandemic. However, online-to-offline (O2O) shopping has demonstrated that it is here, and it will be. Nearly one-fifth of online orders placed on Cyber Monday 2021 were for curbside pickup. This clearly indicates that internet buyers are not opposed to in-store purchases.
Furthermore, when it comes to saving money, BOPIS (Buy Online, Pick-Up In-Store) offers certain clear benefits. During the festive season, the expense of home delivery quickly piles up, especially with the extra weight of peak season fees. As a result, we may expect more customers to choose in-store pickup techniques to reduce expenses throughout the 2022 Festive season.
Providing a Variety of Payment Options
Payment methods have evolved as a significant touchpoint to build client loyalty as customers have grown to anticipate a broader range of individualized experiences in e-commerce and retail. You may boost the chance of future sales by providing customers with their preferred alternatives throughout the Christmas shopping season.
To summarise, it is not always sufficient to confine payment methods to Visa and Mastercard. According to studies, millennials, in particular, are shifting away from credit cards and toward debit-based choices, with 60% of millennials and Gen Z perceiving credit cards as 'too hazardous.'
What's a better option? Providing your consumers with the option to delay payments through a Buy Now, Pay Later (BNPL) arrangement. According to research, 71% of BNPL subscribers earning more than $100,000 per year raised their BNPL utilization in the previous year. This is a strong indication that Buy Now, Pay Later is becoming the preferred payment option, even for rich customers who can afford to make a full payment.
To simplify, using a Buy Now, Pay Later service focuses less on trying to get ahead and mostly on preventing your business from falling behind. With marketplace penetration increasing at a rapid pace, customers can now more easily verify shops predicated on BNPL accessibility.
Boost BFCM Sale 2022 by Providing Free Delivery
Consumers' expectations for free delivery are not new, but they are particularly high during the Festive season. During the BFCM Shopping weekend, 81% of consumers will be eyeing online sales, while 56% of these shoppers are interested in free delivery options.
With many buyers guarding their budgets due to inflation, it's not unexpected that shipping prices will be a make or break for online purchases this Black Friday and Cyber Monday shopping weekend.
Fast shipment is favored by just 42% of those polled, demonstrating that shoppers are less interested in delivery speed because of the increased price.
Returns that are Seamless
It was predicted that 16.6% of all products bought during the 2021 Festive season would be returned. Returns might begin building up at distribution hubs without a simplified return procedure, delaying reimbursements and diminishing resale chances.
BORIS (Buy Online, Return In-Store) reduces friction from the returns process, allowing shops to provide refunds and restock products nearly instantaneously.
While internet buying is intended to be as simple and straightforward as possible for customers, the returns procedure is frequently not. A terrible post-purchase service, whether it's having to pay for return shipping or being forced to wait weeks for just a return, diminishes the likelihood of Festive consumers turning into loyal clients.
Using Short Videos-Reels On Facebook & Instagram as Ads
For the past two years, if there is something that has grown drastically over the years, it is short video content. What started with Tik-Tok, was adopted by all the other major platforms, such as YouTube, Facebook, and Instagram. Since Tik Tok is banned in several regions, Instagram Reels became the next big thing.
And to add to the popularity, the use of these short videos to market and brand promotion is the ultimate key for merchants. Additionally, using short video ads on Instagram and Facebook will bring a lot of traffic.
Note: With Ced's Facebook and Instagram Shopping, you have the power to create and run your own ad campaigns. Install the app, and harness the power of the all-new powerful Facebook Ads feature. And market your brand like a pro.
New Facebook/Instagram Features
Small Business Studios with Automation Advantage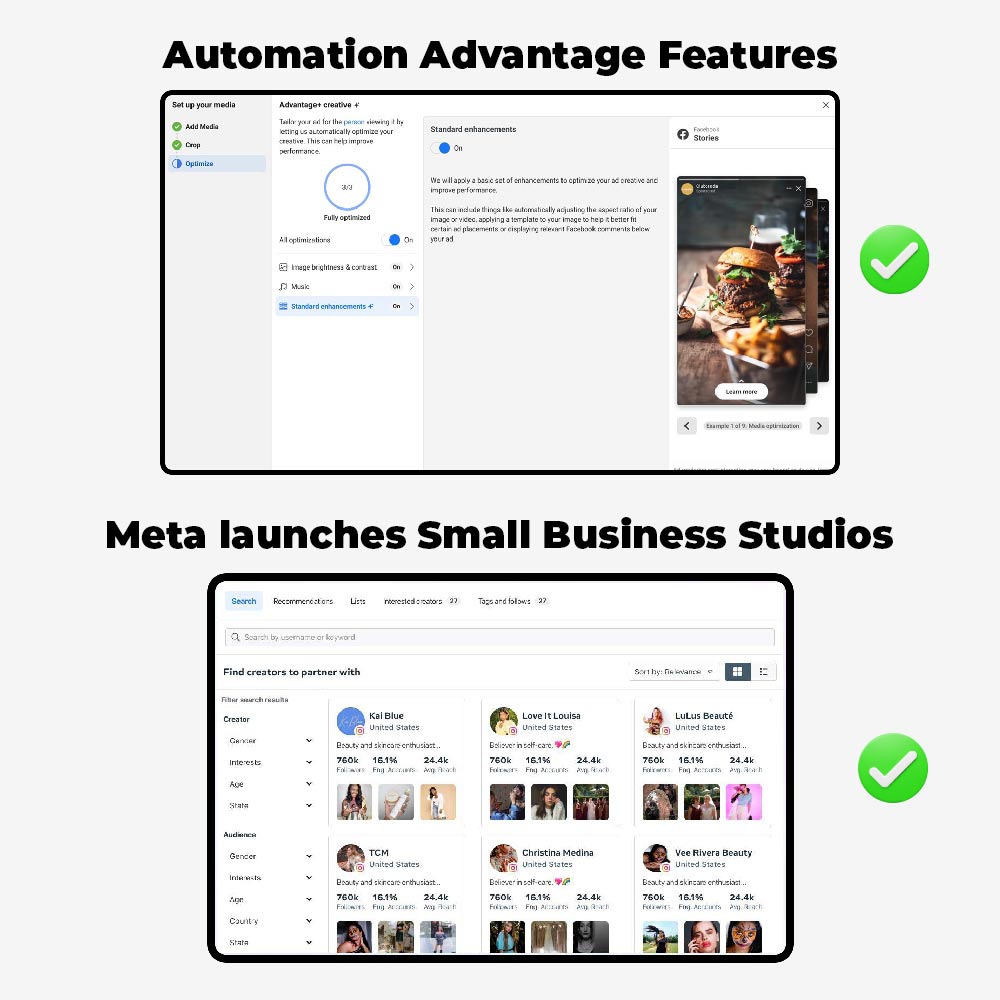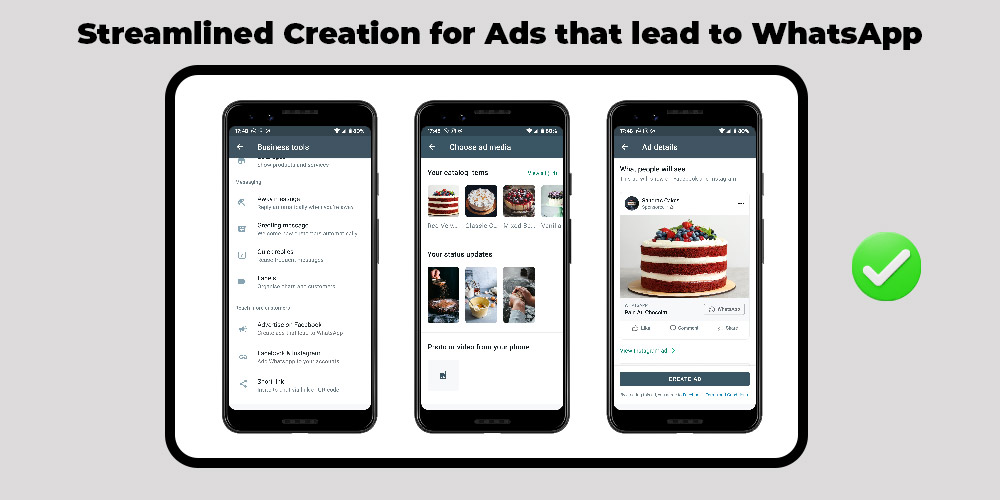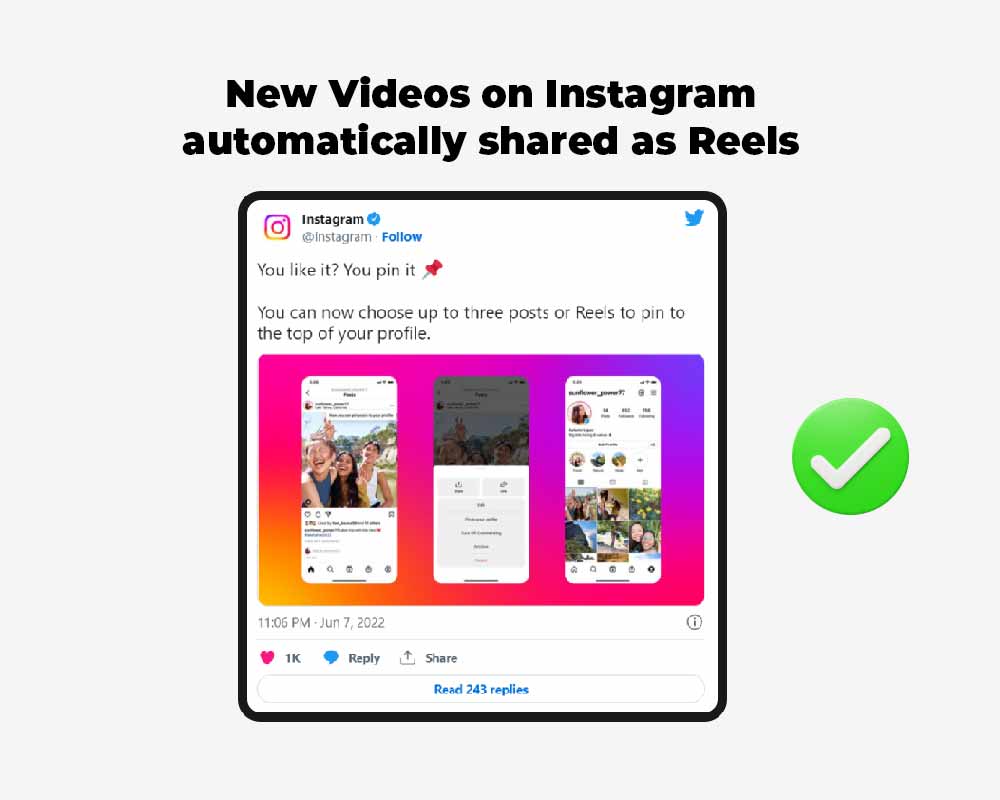 Syndicate your listings this BFCM Sale 2022 with Ced's Facebook & Instagram Shopping App
BNPL, BOPIS, Social Commerce, etc., are secondary strategies. What reigns supreme is still the management of the business on an internal level.
How do you plan to sell on Facebook or Instagram during this festive season when you are having problems while onboarding the Facebook shop or any of the Facebook Commerce surfaces?
As a Meta Business Partner, CedCommerce has always sought to assist its clients.  And in the most efficient and effective manner possible. Ced's Facebook and Instagram Shopping App strives to offer merchants the greatest tools available. And provide them with the freedom to help elevate their business to the next level.
The Integration app connects your online store to Facebook commerce surfaces. It also includes tools that may help you manage your business, such as inventory synchronization, order management, product repricing, and many more.
Additionally, since the inception of its new all-powerful Facebook Ads feature, the integration app is set to open doors for you this festive season.
With the inclusion of the new Facebook Ads feature, merchants have the feasibility of creating their own ad campaigns. And also have the feasibility to monitor the performance of such ads.
Features of the Facebook and Instagram Shopping App
But why does Ced's Facebook & Instagram Shopping App stands out of the crowd because of its extremely user-friendly interface and business management features?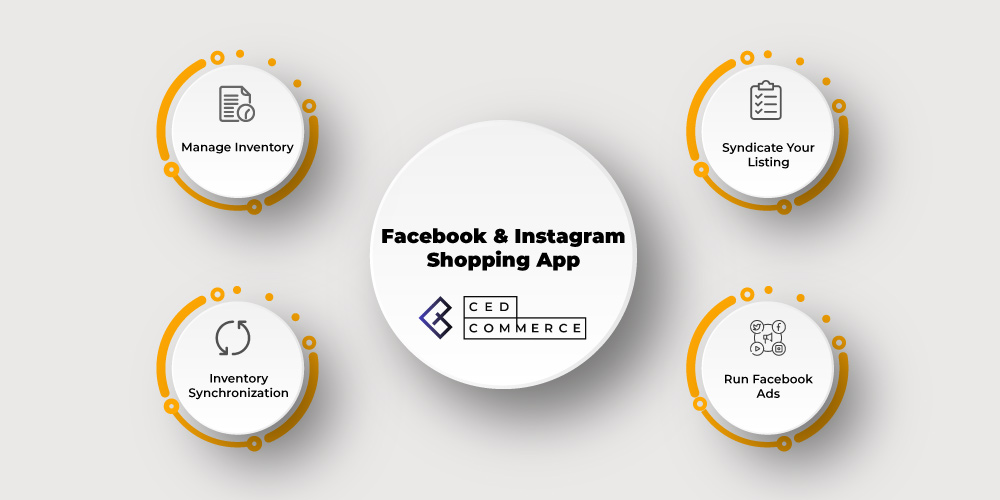 Here are some of the features that you must consider:
Unified and Expedited Onboarding from One Single Place
Enriched Product Listing with Additional Attributes and Supplementary Feeds
Real-Time Inventory synchronization across Metasurfaces
Order Management with Real-Time Error Notifications
Dynamic and Flexible Ads Targeting for Personalization
Conversion API and Pixel Support for Accurate Tracking and Analytics
No Cost Ads Optimization with Marketing Experts
An All-through Account Manager and 24*7 Human Support
What are you waiting for? Download the app now and enhance your business management processes before the festive season begins.
Conclusion
With continued supply chain issues and the additional danger of growing inflation, customers are ready to begin Holiday shopping sooner than ever before in order to get preferred items and prevent price increases.
As a result, Festive shoppers will be extremely cautious about any added expenses, including delivery and return costs. And will be significantly inclined to use deferred payment alternatives such as BNPL to optimize the budget.
Merchants can reduce friction from the purchasing journey and enhance the user experience. By developing better adaptable selling through omnichannel selling to additional payment choices and flexible free returns. Laying the foundation for better engagement and loyalty from customers in 2022 and even beyond.