BFCM marketing ideas to nail your holiday plan!
Running short of time? Get PDF of the blog in your mail.

Play Now
Time to buckle up for the season of sales now! Where we are going to unfold the BFCM marketing ideas with an essential partner! That will bring you loads of creative insights regarding the marketing world today.
In the following blog, we will be covering marketing ideas that you might have come across in the course of your marketing plan. But the angle that we are going to unearth here is with videos. How they are going to shape your marketing strategy and what plays a role on each front.
To begin with, we will take up Black Friday and Cyber Monday and realize what significance it holds, especially this year—followed by the ideas with our inputs. Here's the table of contents for the subsequent blog.
What is BFCM?
BFCM is colloquially known for Black Friday- Cyber Monday. It will be celebrated across the world on 26th November and 29th November this year. Something which you all know by now. Black Friday walks in after the Thanksgiving holiday and holds prime importance in a seller's life.
Why so? The base for seasonal sales starts from here. Black Friday and Cyber Monday are often clubbed for the sales period as it marks the first day at work post-Black Friday.
The day where ground-breaking offers and discounts walk in for the customers is now celebrated and waited all year long. The origin to the term coining is for history. Here we have got something beyond the brick and mortar store offers.
Why is it important for businesses?
Gone are the days when sales were limited to, and consumers had access to, only concrete stores. Now with the ecommerce boom and growing retail space. Businesses are walking into the online sphere. Post the worldwide pandemic, online shopping and marketing gained enormous momentum.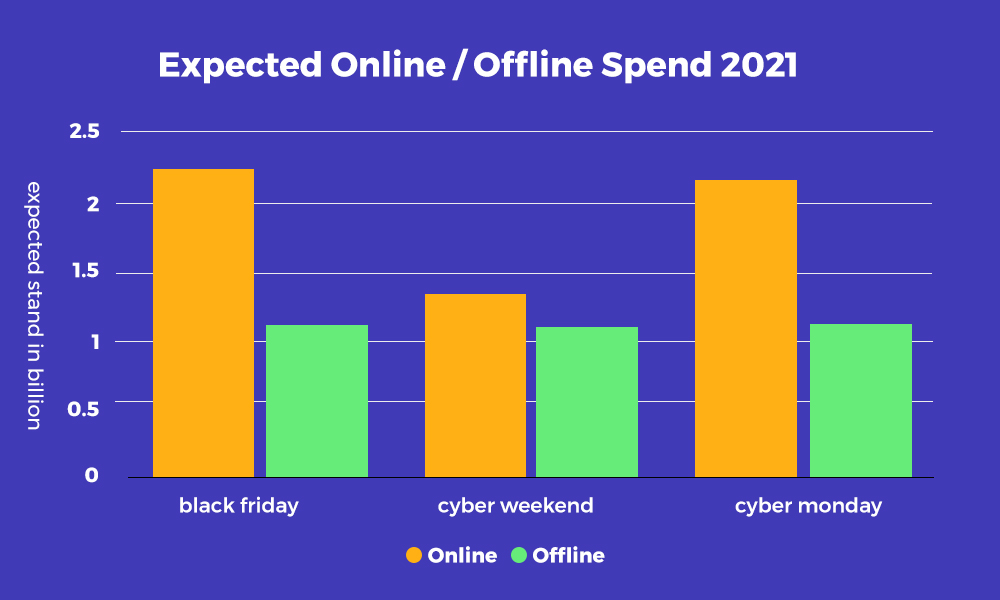 This year's retail days also become central now— as the edgy offers and discounts will be eyed globally. Businesses are all set to experiment with different forms of marketing. Especially video marketing. The partner we hinted to you at the very beginning of this blog.
Reasons to take up this marketing are strong enough to align your strategies with them at each marketing funnel stage.
To list a few of the reasons why video marketing has become central; here's something:
Videos were the highest form of media content consumed during the lockdown. With people browsing different forms of video content.
From 93%, there has been a growth in marketers availing video marketing services to 94% now.
Research says 98% of people agree that videos help in developing understanding.
Bounce-rates declined, while websites with videos reported lead generation up to 84% this year.
All in all, the reports have been merry for those who invested their business' time over marketing with videos even during the pandemic and continue to do so even now. Here's something to show you why they are becoming important.
Keeping this in mind, we are set to understand how each marketing input coupled with videos brings in results, especially when it's the biggest season sale of the year.
BFCM marketing ideas
BFCM hoardings and banners are up by the time you are reading this. Can't help it. The craze is such. Here in the following list of ideas, we will see what you can do with videos across all these.
Give BFCM offers
Did you know 70% of your creative's visual appeal is what stays with your audience? Just so you know, videos bring in a considerable amount of engagement. Therefore putting out BFCM offers creatively with videos can bring you better leads.
Adding sale tags to setting time crunch. All of this comes well when converted into a video format.
Why? People watch them more. So use them at the awareness stage of your strategy to have better returns.
Work on email marketing for your sales
Emails are still very relevant to this day. Announcing your BFCM discounts and benefits to your customers can be very helpful. Decorative videos at the consideration stage can bring you good results as click-through rates swell up by 96% with videos.
Keep your keyword research in check, and your email marketing is set to perform.
You may also include demo videos if you are a product-based business. As that acts as solid proof for your customer base about yourself. Just make sure to be very creative in the placing, along with a powerful actionable CTA.
Product unboxing videos
What's better to pull your audience than a creative unboxing video? Luring them with what you have best for making their BFCM worthy will be a major puller. Create hype for them, make a buzz. Send out messages on the countdown.
Giving out videos becomes more crucial at this point in time also because brand videos influence 84% of buying decisions.
Preparing your audience for the product/ service
These are the times where the audience is looking out for something better amongst the traffic. Sending out videos that aid them in the process of relishing the product/ service more is what adds more value. Like if you are a trip advisor and giving out add ons like discounts and perks for an upcoming trip. You could send out something like how to be more prepared and things like that. Here's an example for the same;
Introduce user-generated campaign
Did you know user-generated video content is consumed by 84% of the millennial population? They are active consumers of content that doesn't look too made up. While, adding to the personal touch. BFCM is the time where you can interact with your consumers and involve them. That is, asking them about their brand experience for the sale. Announcing BFCM special gifts for loyal customers and the like. And with videos, it becomes all the more appealing.
Also, this serves as a perfect add-on for your brand awareness.
Working up the home page
There's a lot one can do with the home page. If your home page/ landing page holds a video relevant to your pitch, then nothing like it. Your lead generation jumps up by 84%—a per cent increase from the past year. Go gaga with a short creative video regarding BFCM and win over your leads.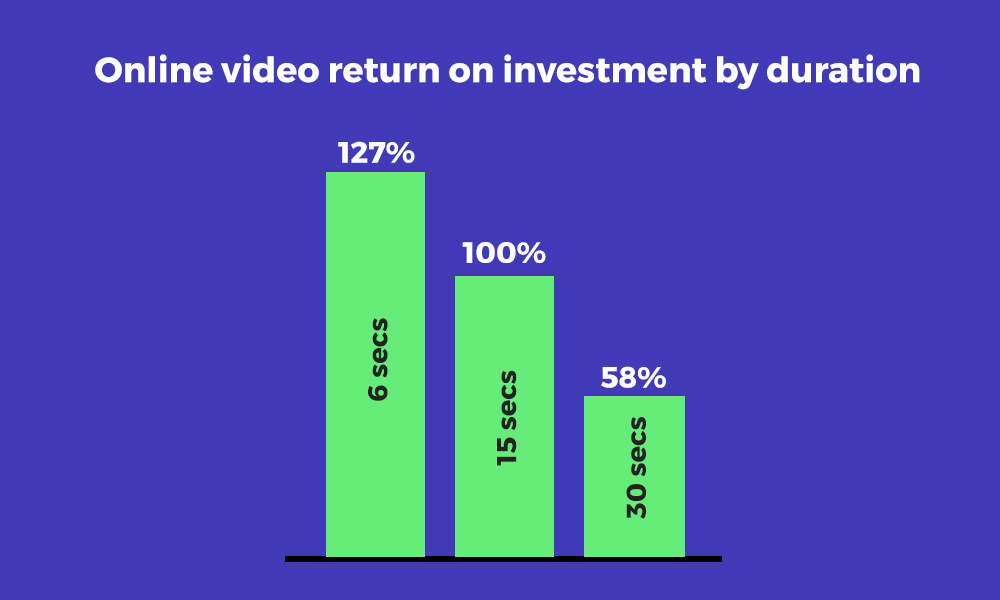 Use your social media for BFCM promotions
This goes without saying that you need to promote your BFCM marketing across social channels. But how are videos instrumental here? Social shareability jumps up by 1200% with videos.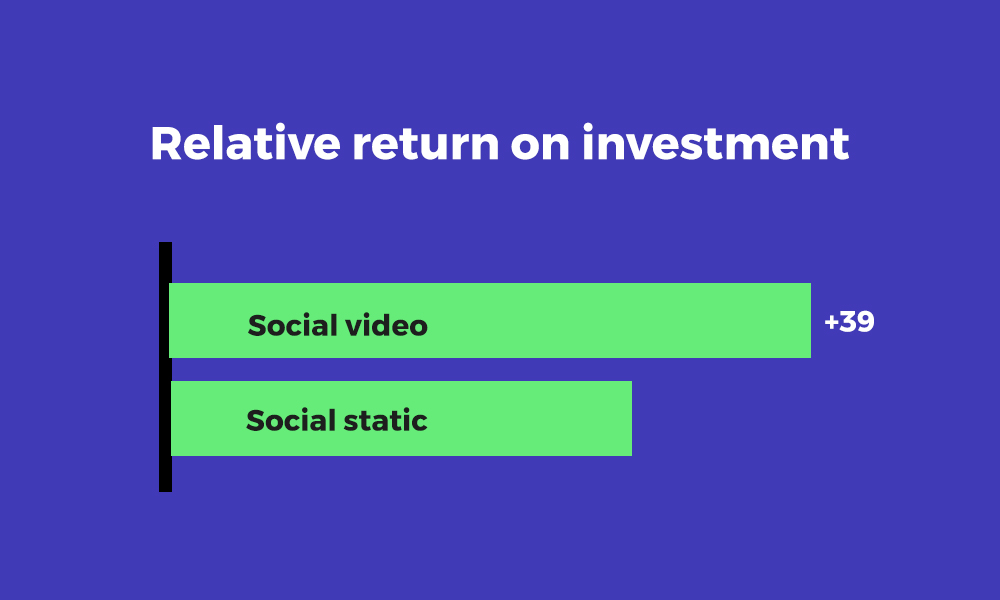 Workaround entertainment while sharing your BFCM plans. This will ensure the videos are being played and shared by your target audience. Just make sure to optimize these videos for social media. You will be good to go.
Exclusive offers for the loyal base
Announcing offers especially for your loyal base is one of the strongest marketing ways you can include in your campaign. Disbursing them via videos works great in the delight stage of your funnel. So share it across via socials, emails and personalized messages to your existing consumers.
All in all, these marketing ideas, when combined with marketing videos, can help your BFCM marketing plan this holiday season.
Conclusion
With this, we have reached an end to our blog and the inputs from this side for your BFCM marketing campaign. I hope the ideas here add value to your planning. Connect with us over Whatsapp or Skype. Or drop us a comment below with your queries. We will be happy to serve you! Best of luck with the holiday season.