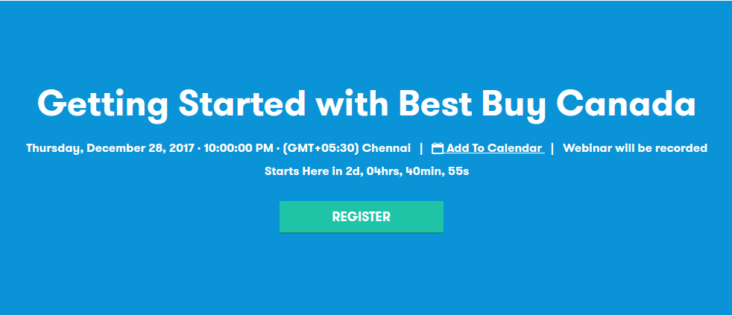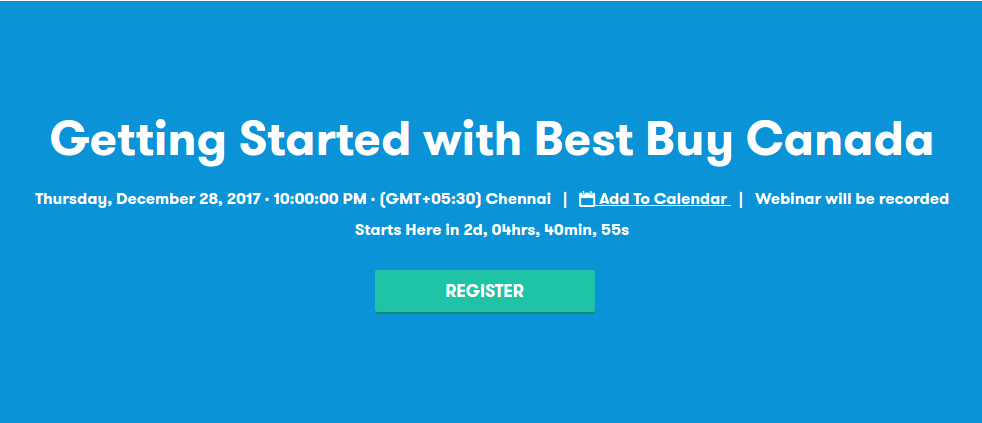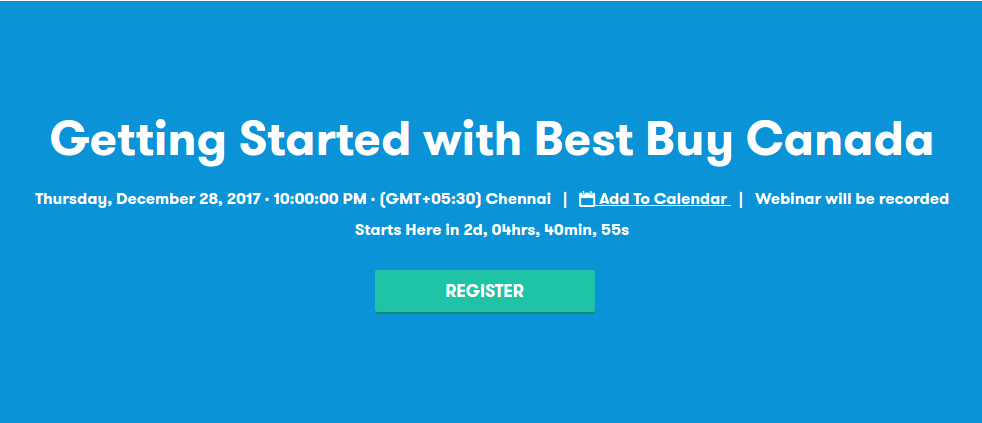 Live- Best Buy Canada Webinar Powered by CedCommerce!
Running short of time? Get PDF of the blog in your mail.

Explore the criteria for API-based integrations and learn how to connect and automate sales at Best Buy Canada and improve shipment management processes to ensure fraud protection under current regulations. Join Best Buy Canada webinar  in partnership with CedCommerce for the upcoming webinar: "Getting started with Best Buy Canada."
The Best Buy Canada webinar:
CedCommerce has announced an upcoming BestBuy Canada webinar which will be presented on December 28th, 2017 at 10:30 IST (12:00 pm. EST-Toronto, Canada Time).

It is an American MNC which is the largest and most successful e-commerce marketplace in Canada. Best Buy Canada webinar always comes with several facts.
The first Best Buy Canada stores were opened in the year 2002, with eight locations in the Greater Toronto Area. However, today it has expanded to over 200 stores across Canada.
Best Buy Canada is a highly trust-able marketplace and is familiar among 99% of Canadians.
Five best reasons that state why Best Buy Canada is a must:
Does not demands any set-up fee.

 

It offers you with the methodology of fraud protection.

 

Best Buy Canada decides the region.

 

It owns the shipping policy.

 

Proves to be helpful for the sellers to grow their audiences.
CEDCOMMERCE API INTEGRATION FEATURES:
CedCommerce API integration updates all the product assortment and data in one-go directly at bestbuy.ca.
It offers Centralized Status Update machinery sends dynamic alerts and compliance reports for the product fulfillment cycle.
Helps in Uploading Products, provides expert training to make you familiar with navigations and operations.
It also provides expert advice and support for the hassle-free operation, better product discoverability and higher sales.
Know more about API-Based Integrations:
Since CedCommerce has its partnership with Best Buy Canada and is now organizing the Best Buy Canada Webinar on 28th of December. The former provides a numerous number of API based solutions such as easy debugging, real-time order and inventory synchronization.
CedCommerce API-Based Integrations also enables auto order acceptance and synchronization, shipment automation, low stock notifications and initiating refunds. It also allows profile- based product uploads.
Founded in the year 2010, CedCommerce is a successful marketplace offering more than 3500 sellers. It is leading the online world with a rating of 4.5 stars. CedCommerce has several Official Channel Integration Partners such as BestBuy, Sears, Fruugo, Walmart, Newegg etc.