Beginner's Guide to Understand the Mobile Responsiveness and ways to Implement it for your Website – Part 3
Running short of time? Get PDF of the blog in your mail.

Before proceeding ahead with this blog, let's take a recap of the earlier blogs of this 3-blog series. The Part 1 talks explained what the mobile responsiveness is all about and it's significance whereas, Part 2 talks about the todos and not todos while making the website mobile responsive.
And this blog is dedicated to the tools and extensions that help you determine the degree of mobile responsiveness or friendliness of your website.
The first among them is Google Mobile-Friendly tester. It's the most authentic and used website to test for the mobile friendliness of the website.
1. It's very easy to determine the mobile friendliness. Just Enter the URL of the website in the blank space after you visit the website.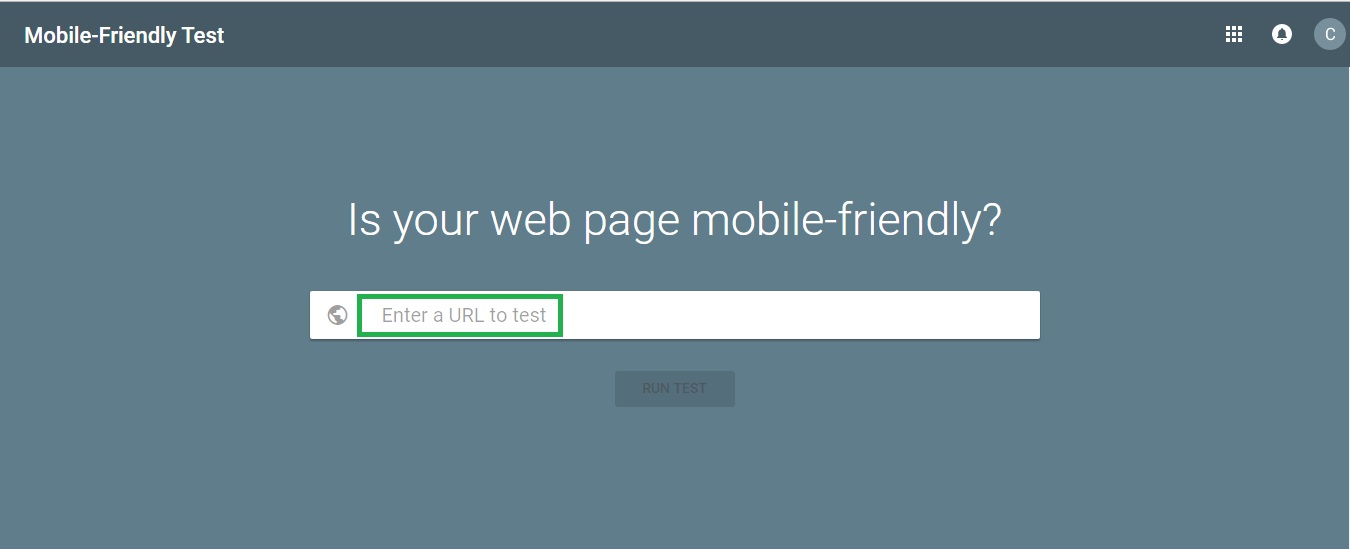 2. After you entered the URL of the website, you can see test results. For example, here we've chosen a website that is non-mobile friendly.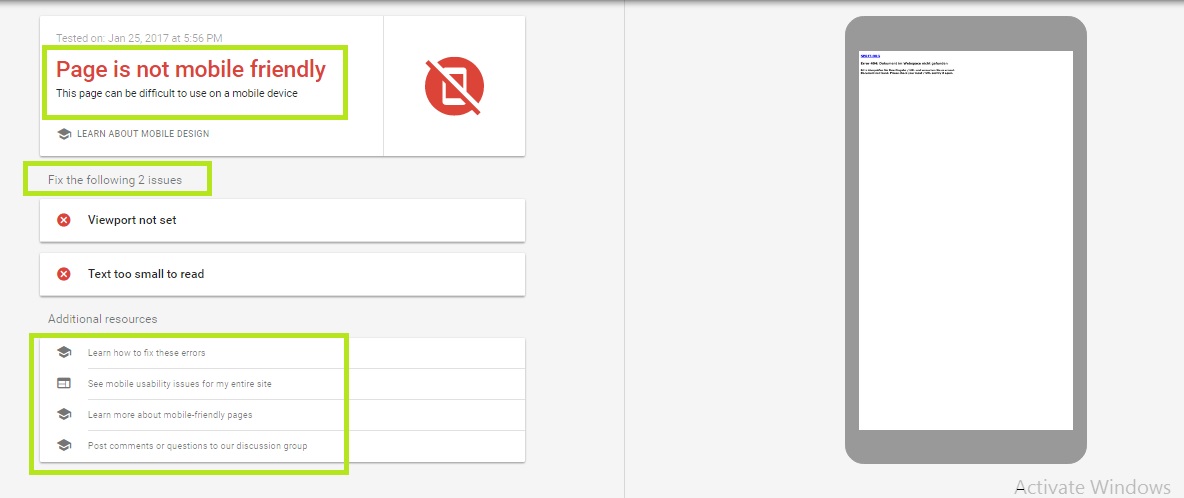 You can see three different green boxes highlighting different things.
The first box says the Page is not mobile friendly.
The Second box tells about the issues to be fixed.
The third one is Additional Resources where resources to make website mobile friendly is mentioned.
Now let's take a look at how the result of a mobile friendly website looks like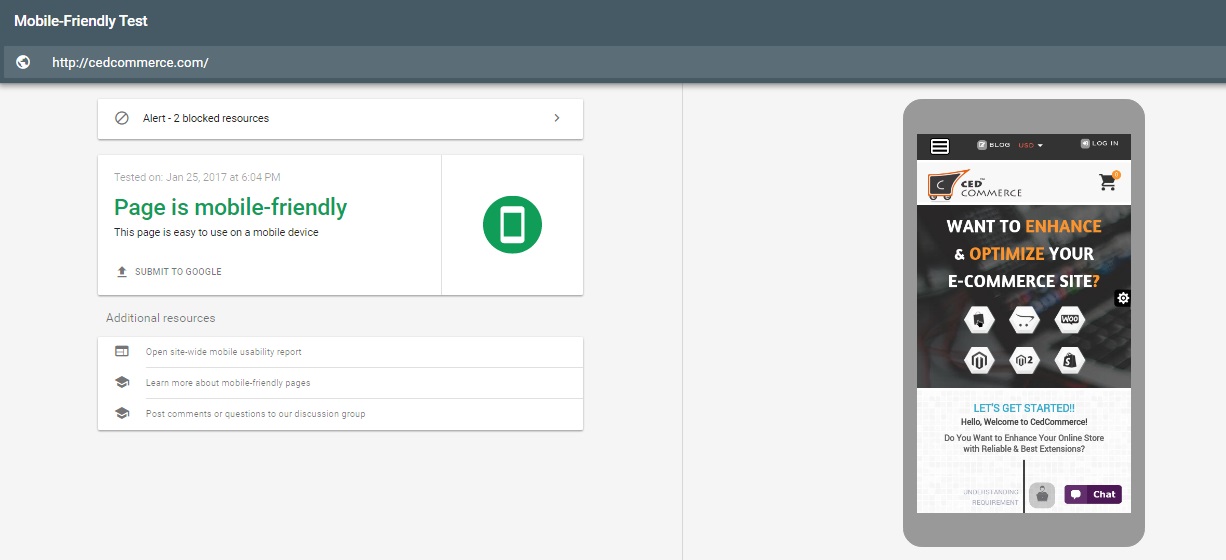 Yeah, our website is mobile friendly.
So that's it. It is as easy to check the mobile-friendliness of your website.
Other tools to check the mobile-friendliness are:
With this we conclude our 3-blogs series aimed at educating you about the prevalent term mobile responsiveness, it's significance and what are todos & not todos for making a mobile responsive post. We hope that we have been successful in putting forward the information.
Thanks for your interest!
Team CedCommerce