Fulfillment Services – Beginners Guide to Understanding the ecosystem
Running short of time? Get PDF of the blog in your mail.

Play Now
If you can't deliver the product on right time and in the right shape to customer's doorstep, all your efforts – creating and then implementing an awesome marketing campaigns, creating an awesome website and great checkout  – may go in vain if your fulfillment services is poor; either delivered by you or some fulfillment agency on your behalf.
Therefore, this blog is aimed at educating all those entering the e-commerce industry or already have ventured but they struggle with their survival. This blog covers almost all the facets of fulfillment services ecosystem.
Fulfillment is the process organization adopts to drop the item on the customer's doorstep. Generally, customer orders online and then retailers receive it and then request warehouse to proceed further, then the item is packed and delivered for shipping, so it involves multiple processes and generally individually companies are responsible for each of the segment.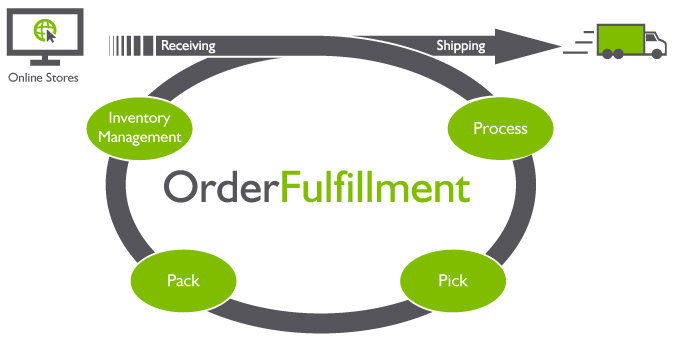 Usually, it's done in two ways – In-house and outsourced. Small business prefers in-house whereas medium and large scale businesses mostly outsource the fulfillment to make the process more cost-effective and better managed.
Warehouse:
It is a large area where the inventories of sellers are stored, packaged and shipped. Sellers are provided facility to monitor their inventories
Order Processing:
When sellers receive the orders, they pass it on to fulfillment centers in form of excel sheets or email them online invoices, the center then finds the products and packages it and then dispatch it for shipping to the right address.
Return and Refund:
Also, the fulfillment centers also handle the return, exchange and refund requests as per the seller's policies. the fulfillment also determines the condition of the product to check if they can be resold.
For e-commerce intensive businesses the process contains managing inventories online, activating new customers accounts and managing online customers list. Some fulfillment centers also provide product branding services such as monogramming, gift-wrapping, and other personalizations, however, they shall be checked beforehand.
"Think of the supply chain and logistics as simply this: Logistics is comprised of storage and distribution, which is a subset of the supply chain, which deals with additional customer-tailored components such as schedules, procurement, inventory control, product lifecycle management, pricing, demand management, forecasts, and partnerships with strategic and tactical enablers".
Wallace A. Burns, Jr., Ed.D. |Consulting Manager, Associate Professor in the School of Business, Transportation and Logistics Management Program, American Public University.
3PL – Third-party logistics
It refers to the company which provides supply chain management related services .i.e responsible for warehousing, transportation, packaging, inventory management, returns, shipping, and distribution but not limited to it as aforementioned they can also offer monogramming & gift wrapping. "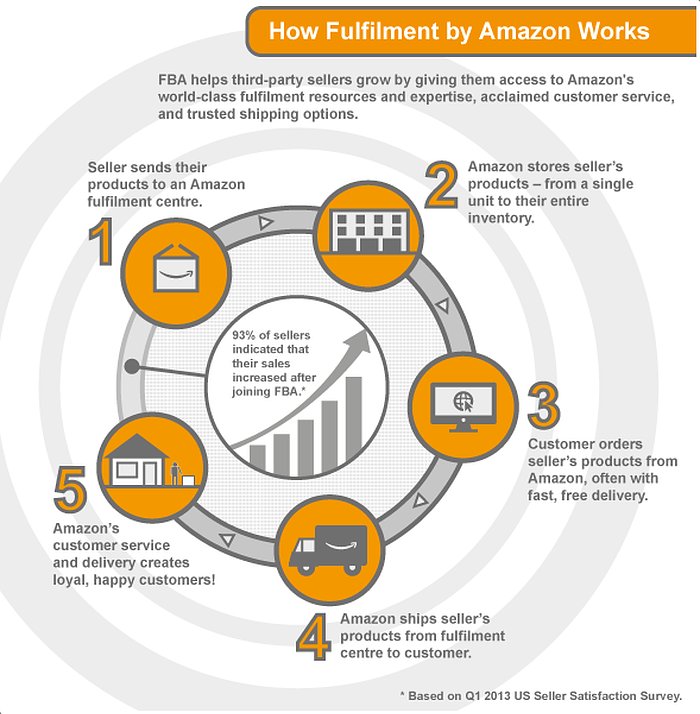 "Answer to this vary as per the businesses and their standing in the market. However, the reasons to choose 3PL or fulfillment services can be broadly categorized which will be explained later. Some businesses witness the huge surge in demands which becomes difficult to manage for them as they fear the lack of quality also another factor is the scale i.e. the more orders, higher they can save on shipping on per item if they choose professional service. Some want to save time for their product development and marketing efforts so they outsource the process.
The best time to choose fulfillment service is when,
Current Infrastructure don't meet growth estimations  
Measuring Time spent in the process vs Demand is necessary, so you can calculate the total money spending on fulfillment cycle. However, it is not easy as the process includes several factors. However, it is easier for fulfillment services companies as they have years of experience of handling voluminous data, therefore taking their services you not only can match your growth plans and scale but also bring down the costs of per item shipping and save money.
Less Time for Marketing & Product Development
The competition is cut-throat irrespective of industries. Although excellent customer service is indispensable equally important are products marketing and development initiatives. As getting behind on these fronts translates to getting behind in understanding your end-customers needs and requirements which reflects in the product development and can knock you out of the competition.
Lack Infrastructure and Internal Expertise
Even after assigning a dedicated personnel for keeping track of others, refunds and their time of shipping still you find it cumbersome, so its time to outsource it.Also the software concerning the inventory and warehouse management is not cheap and requires constant updates and upgrading and these costs hurt your profitability then it is time to outsource it as the dedicated companies keep investing in their software to make it best market-fit also they have discovered ameliorated methods of streamlining the entire process and can efficiently manage your orders.
Sudden Spikes in orders:
This might happen if some of the products are seasonal, their demands can increase in one season, while the others in another season and it gets difficult for you to manage the spike in demands. When you outsource these types of demands you're able to determine a variable fulfillment model which enables you to calculate more constant and predictable cost orders."      
"It also has no straightforward answer as it relies on several factors – unique requirements, pricing, shipping guarantee and many more. So let's take a look at all of those ->
Individual Requirements –>
As already said, each business has its own requirements some needs personalization service, some have products with short shelf life and some needs same-day fulfillment, therefore it is quintessential to inquire about all of the facts beforehand. Presumption and Assumption don't work here. Be accurate and precise with your requirement list and communicate with fulfillment services provider companies.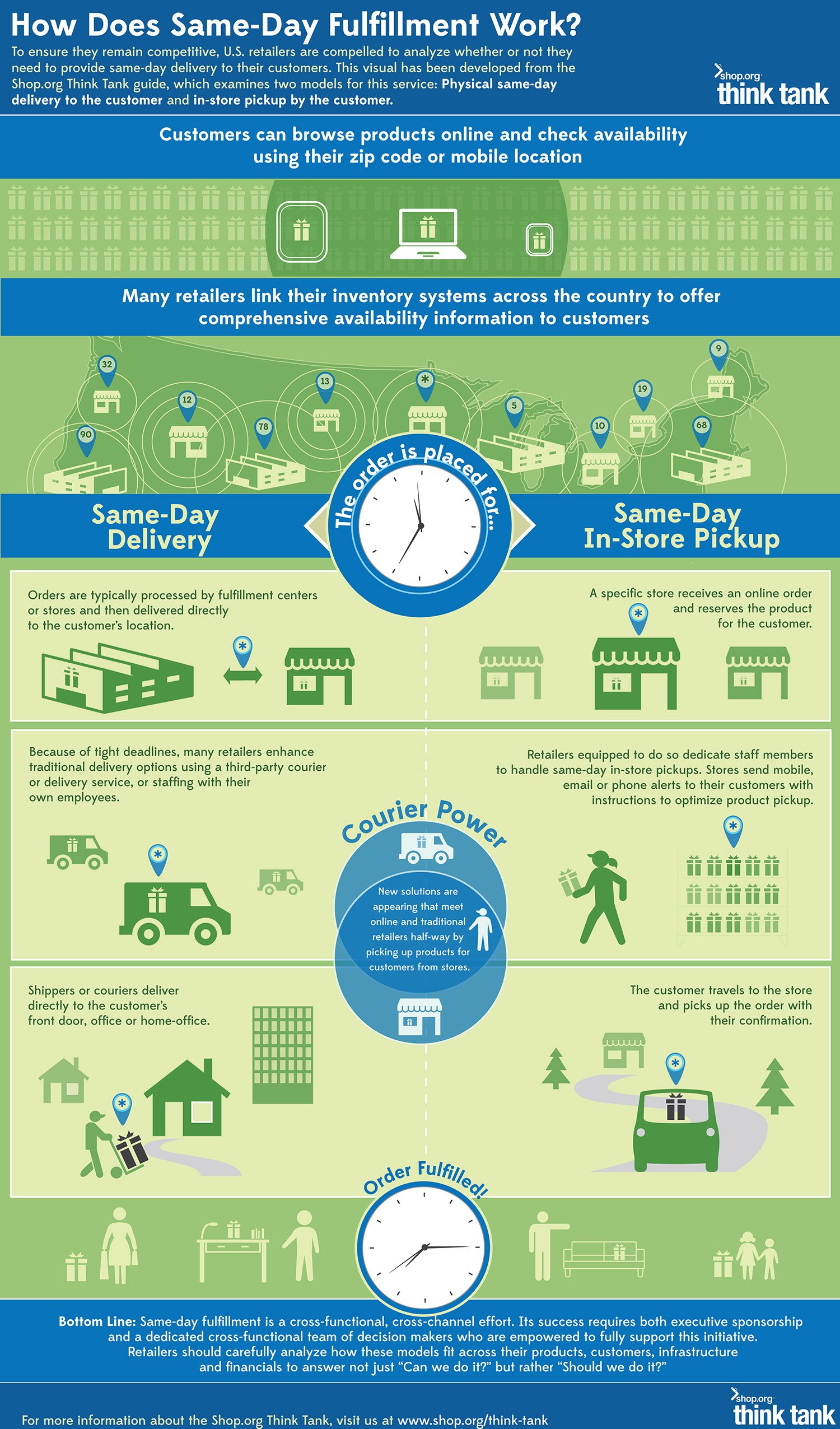 Pricing –>
The most obvious of all and it requires taking quotations from all of the companies of your preliminary research and then you can weed out the irrelevant options. Like if zone skipping will work best for you or flat rate shipping will do or you must have expedited delivery option. Most of it depends on the product in the offering, its market dynamics, and consumer behavior.
Multi-Channel Compatible or not–>
Due to the deep penetration of internet into daily lives, consumers visit different channels and thus multiple sale points have evolved. Check with your fulfillment service agency if they are multi-channel selling compatible i.e. if you sell on more than one channel like Walmart, eBay or Amazon, will they be able to complete the orders from each of the platforms?
One size fits all, no not at all –>
Going with only one shipment companies is a horrendous idea. One should work with multiple carriers as some have strength in one form of shipment mode than other. One can fulfill orders more efficiently and cost-effectively in one area than others. Similarly, one can ship your inventories for orders from your stores and other can get it drop shipped to your end-customer if it is received from one particular sales channel.
Shipping Guarantee and Confirmation –>
You need to take it to the next level. Some promises same-day delivery for all the orders they receive and also offer compensation if it's shipped any later than that. Also, you need to be confident in their ability to ship on time and inquire if they provide accurate and real-time tracking information to both you and your end customers as it becomes easy for you to manage shipment efficiently.
Location –>
Choice of location depends upon the strategic location which has the maximum density of your customers in the region and near-by it. Also if your audiences are scattered in several zones, inquire if they have services for all of them or most of them. Since storing your inventory at right places will help you to ship them to the targeted customers in the shortest possible time.
Reviews –>
Does it need an explanation? Before making any decision, It is compulsory to read reviews of the customers that are already using it or have used it before. Read the reviews in forums, website or even better try to get in contact with customers who are using the service in-person or over the phone.
"Calculating the fulfillment fees for per order is also a no-joke. It becomes complicated as there are several types of fees involved which further have their own categories. For example – Let consider general fulfillment services costs —
Receiving Fee –> per truckload (FTL), per received pallet (LTL), per parcel, or per shipment
Pick & Pack Fee –> Shelf Space per SKU, per 1/4, 1/2 or full pallet, per cubic foot, seasonal charges
Storage Fee –> Per Number of items ordered, per packed box, per order value, or per final weight/dimension of the packed parcel
Shipping Fee –> Depends on parcel weight, size no of parcels in orders with applicable volume discounts.
Information Source: Fitsmallbusiness.com
So when all of these costs get involved, the calculation becomes difficult so let's make it easier and study two models:
Now we can easily calculate certain costs like total storage fee, Total Pick and Pack Fee, Total Receiving Fee, Total monthly fee and thus TOTAL FEE PER ORDER
| | | |
| --- | --- | --- |
| Order Fulfillment Services | Pricing Model #1 | Pricing Model #2 |
|   |   |   |
| Receiving Cost | By shipment | By the unit |
| Storage Costs | By cubic foot | By the pallet |
| Pick & Pack Costs | By Per Order | By the unit |
| Shipping Fee | Flat Rate | Flat Rate |
| Kitting Fee | by Kit | by Hour |
Note: Filling orders by preassembling individual items into ready-to-ship kits instead of picking and packing those individual items as orders are received is known as kitting.
Total Storage Fee = number of pallets x storage fee per pallet
Total Pick/Pack Fee = (number of orders per month x pick/pack fee per order) + (number of units per month x pick/pack fee per unit)
Total Receiving Fee = number of units received each month x receiving fee per unit
Total Monthly Fee = total storage fee + total pick/pack fee + total receiving fee
TOTAL FEE PER ORDER = total monthly fee/number of orders per month
Fulfillment by Amazon

ShipWire
FedEx Fulfillment
RedStag
Fulfillify
IDS Fulfillment
VelocityShi
ShipBob
Ships-a-lot
FulfillmentCompanies
Fulfillment.com
Xpert Fulfillment
Rakuten Super Logistics
eFulfillment Service
Fulfillment by Sears
Floship
Fulfillrite
Symphony Commerce
Materialogic
Whiplash
Subscribe Shipstation through CedCommerce and get 2 months extra service* on all the pricing plans. Register
Glossary:
| | | | | | |
| --- | --- | --- | --- | --- | --- |
| 1. | Dead Stock | Inventory which has not been sold for a long time | 7. | Aggregate Inventory | The total inventory available for any given product across multiple locations and/or multiple stockkeeping units. |
| 2. | Light Assembly | It refers to manual, non-automated assembly that requires more than basic tools. | 8. | Cartonization | The process of putting small box shipments into a lager carton, also called over packing or strapping cases together |
| 3.  | Blind Count | An inventory keeping method where stock keepers are provided with only description & SKU. | 9. | Destination-Enhanced Consolidation | Ganging of smaller shipments to cut cost, often as directed by a system or via pooling with a third party. |
| 4.  | Less Than Truckload Shipping (LTL) | Transportation of small freight, typically weighs between 151 & 20000 lbs | 10. | Discrete Order Picking | An order picking method where each individual order is picked, line by line, prior to beginning picking of another order. |
| 5.  | Perpetual Inventory System | A system to maintain inventory by collating initial inventory count, orders shipped, & inbound orders. | 11. | Finished Goods Inventory (FG or FGI) | Products completely manufactured, packaged, stored, and ready for distribution. |
| 6. | Return Merchandise Authorization (RMA) | Code or number issued by the owner of the merchandise which allows for the end-user to return an order to the fulfillment center. | 12. | Inbound Logistics |  The movement of materials from suppliers and vendors into production processes or storage facilities. |
Updates to this blog will be added to make it more exhaustive to make it single node for all the e-commerce aspirants to give them insight into the complex ecosystem of Fulfillment. And do comment to let us know how useful it has been for you.