A story of how a Google Ads Specialist contributed to Kings Jersey impeccable growth
Running short of time? Get PDF of the blog in your mail.

Play Now
"It is not about the name on the back of the jersey, It is about the badge on the front" – David Beckham #23
True to that! Jersey is the most revered part of any sport. It is the result of toil, hard work, sweat, and tears. Be it the Messi's or the Ronaldo's, it is their never die attitude to make their team thrive. Perhaps, this is the reason why the name and the number behind the jersey are seen with glitz. Maybe, just maybe, a specialist like themーwho can dedicate to the causeーis the need of the hour. Probably, the same applies to a social media and a Google Ads Specialist.
As much as they are lucrative to the outside world, both aspects of digital marketing are quite tricky. The minute intricacies of the digital world make it complex for a layman. Hence, asserting the need for someone who can bring about a wholesome improvement to a certain business.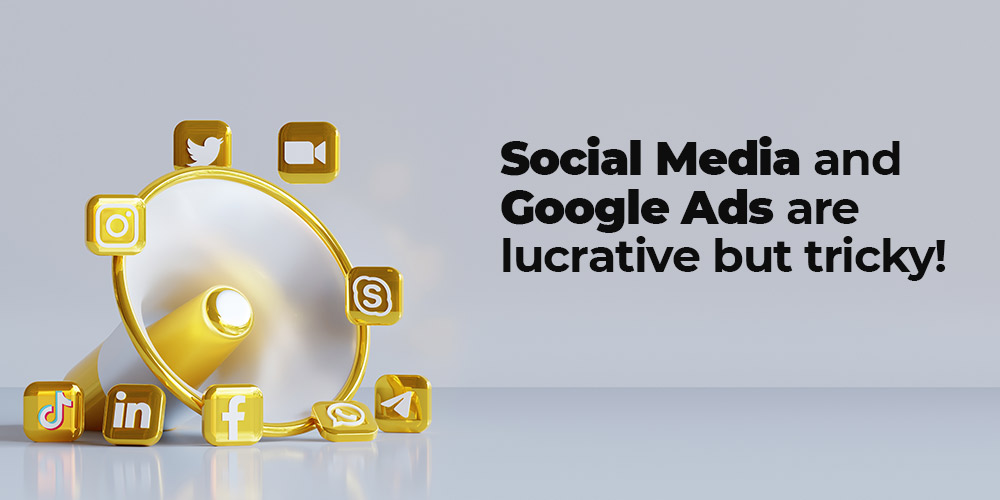 This is where we come into the picture! CedCommerce is not just a place where you find digital solutions, it makes life easy and effortless. For someone who is new or wants their business to grow, we work to formulate and experiment with digital marketing solutions to create a nurturing environment. Our aim is simple: we want to make things smooth and uncomplicated for a parishioner to understand.
How does this relate to Kings Jersey and their social media and a Google Ads Specialist?
Remember that story where, amid chaos, a character is looking for help and it comes from a source that changes things for the better; yes, this is that story!
Despite all the fanatics and the fantasy, Kings Jersey and CedCommerce, as social media and a Google Ads Specialist, found themselves to be an able ally! It is that band of brothers vibe where it feels that we will live for each other, we die for each other. However, there was a small modification here; we did not die as much, we sweated and laboured to alter the state of affairs for Kings Jersey.
Considering that Kings Jersey stands for infusing pure comfort and style; it is imperative for a team to align before it makes a move. By all means, the jersey should be comfortable and lightweight. It should make movement free and swift. Apart from that, it should make an outlook classyーtake inspiration from Revisit the 1985 cursive from Chicago Bulls! It is the cleanest elegant jersey of all time.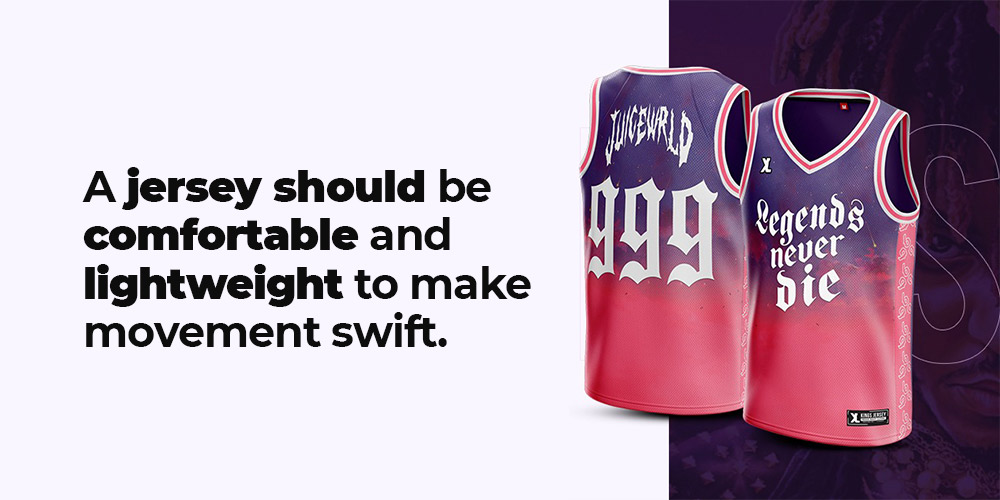 After all, you are there to entertain and inspire a young generation to take up a popular sport. Thus, making sense that Kings Jersey is bringing hip hop culture to the forefront of the jersey industryー that too with an effortless flow of authenticity that is rare to see.
Challenges: Hurdles but never abeyance!
In spite of a strong sense of why and having a remarkable repertoireーand of celebrities like Danny Green, Dwyane Wade, Kevin Hart, and Jordan Mccabeー that packs a dynamite punch in each jersey box, Kings Jersey had some issues that hampered their growth. Amidst the pool of opportunities, Kings Jersey has to go through that unwanted tunnel.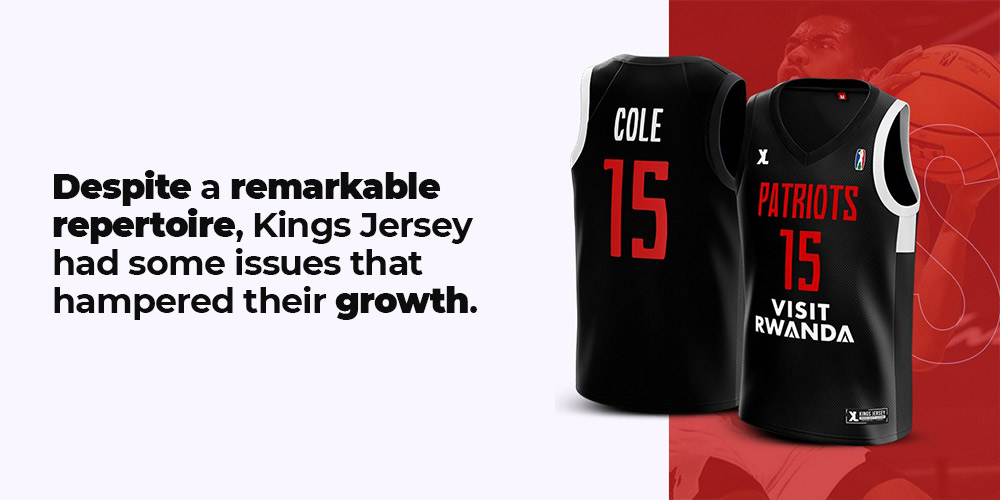 However, the dark it was, there is always light at the end of it. Perhaps, the light came through our medium. They found us on Shopify App Store and communicated their issues. With all our might, we went about looking into various aspects of Kings Jersey digital well-being and found that:
Google Merchant Account (GMC) was suspended
Failure to run Standard Shopping Campaigns
The suspension also brought about an effect on the website's traffic
Due to the halt, the consumers were facing payment and delivery issues
How did we go about the dynamic?
Challenges make us realise the necessity of life. After all, Chicago Bulls neededー in the most physical match-upー Detroit Pistons in 1989 to where they lacked. And, this match-up paved the way for the 1991 Jordan's Bulls to break the "Bad Boys" of Pistons. Indeed, after 1991, it was the supremacy of the Chicago Bulls over anything and everything!
However, the interesting facet to observe is that adversity made Michael Jordan and his team! The darker time brought about a certain John Paxson. As a consequence, along the lines, this inspired us to bring Kings Jersey where they belong.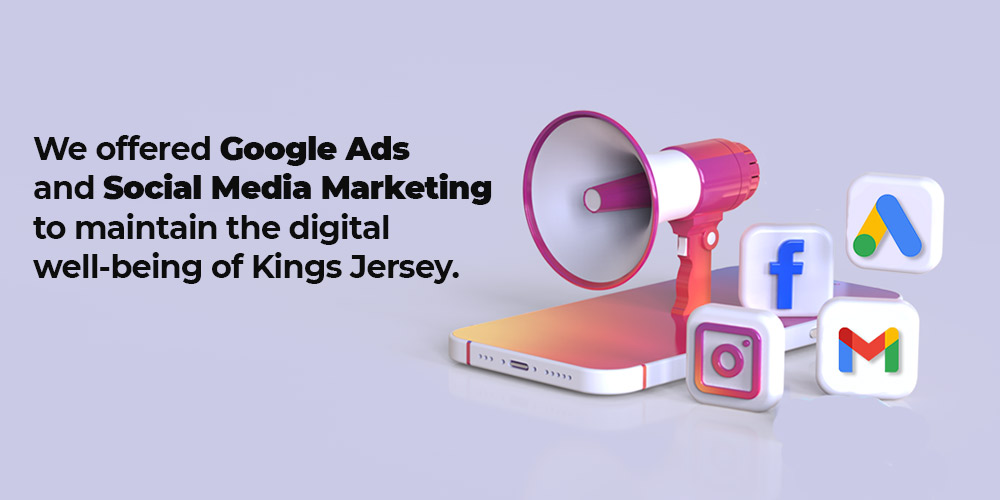 To ensure that Kings Jersey survived the test of time, our Google Ads Specialist first went about fixing their Google Merchant Account (GMC). Henceforth, after analyzing the business's requirements, we came to the conclusion that it was advantageous for us to offer Google Ads and Social Media Marketing as services to Kings Jersey.
This was a perfectly thought-out plan to allow the enterprise to get an edge over its market. Besides, it helped us in synchronizing its aims and objectives with our solutions to generate practical and favourable results.
But why Social Media and Google Ads together? Aren't the two opposing forces?
We understand the prejudices that reside when we consider Google Ads and Social Media. Eventually, we have been made to accept that these two are opposing forces. Perhaps, two sides of the same coin.
Nevertheless, we, at CedCommerce, believe in cutting through the notions. Hence, our experiments with opposing forces. Our Google Ads Specialist felt that it was best to combine the two for a competitive advertising campaign. Surprisingly, the two worked well together!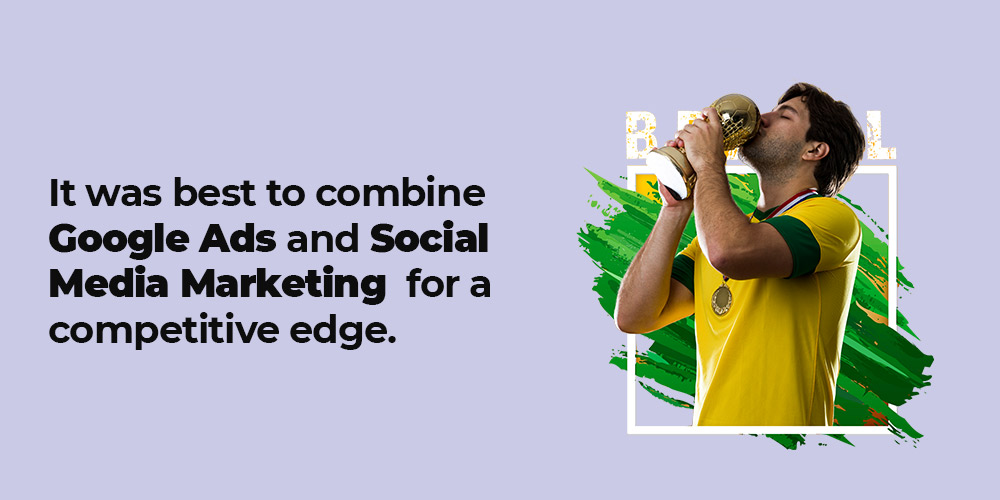 Given the rules were similar in some ways. The choice of keywords, creating compelling and persuasive ads, and location targeting become even easier with the two combined. It was pleasant to see the two complement each other.
Nevertheless, here are a few more advantages that we found with Google Ads and Social Media Marketing:
Wide Reach and better brand recognition
Better Engagement with Young Demographic
Allows better filtering of leads through the sales funnel
Better brand alignment
Better quality and more quantity of leads
And, when results show up…
"Success is born out of faith, an undying passion, and a relentless drive."— Stephen Curry
Suspension on any digital platform these days is like a disaster. The lag that comes with it is immense and the efforts required to get back are manifold. Nevertheless, all is not lost. One can always make a comeback despite losing a quarter of a game.
Perhaps, our Google Ads Specialists are masters of that! To ensure we start well, we went about reinstating the suspended Google Merchant Account. Further, with a properly defined strategy, we were able to generate results from the word go. Within a month of work, we were able to garner a substantial return on advertising spend (ROAS) with our standard shopping campaigns.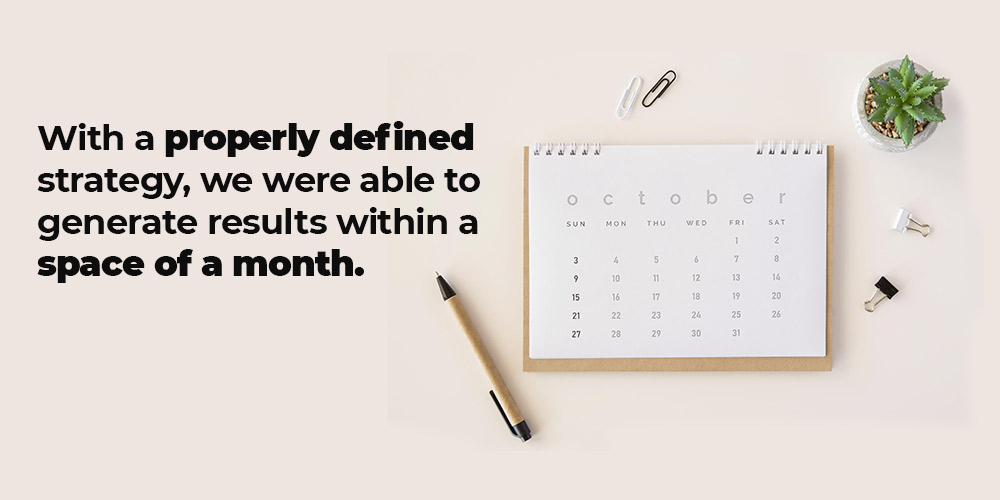 Moreover, our decisive measures, with Google Ads, allowed us to bring a whopping revenue of $10,500 within a month with an increase in traffic by 100%. Also, with a budget of only $11, we managed to keep the CPC at 0.14 by analyzing the account on a daily basis and removing irrelevant search terms that came into the account.
How do GAds and Social Media help Kings Jersey?
Google Ads drive traffic and social media enhances awareness. Perhaps, our experiment to combine the two forces helped Kings Jersey in a profitable way. Given that advertising plays a defining role in brand awareness, Google Ads and social media allowed us to take it a notch up over Kings Jersey competitors.
Moreover, our Google Ads Specialist observed that Kings Jersey offered a unique prospect to its consumers. Its ambassador program was a lucrative prospect to bring traffic. Besides, it was compelling to the young audience as they are constantly looking for ways to become influencers. Moreover, the Kings Jersey ambassador program also allows its consumers to earn a 10% referral bonus on every purchase. Hence, making it easy for us to introduce this aspect as a part of our marketing strategy.
With everything in our stride, we observed that using Google Ads and social media can offer these advantages to a certain business:
Reinstated the Google Merchant Account
Increase in traffic by 100%
Kept the CPC at 0.14
Successfully ran a standard shopping campaign under a budget of $11
Generated revenue of $10,500 through GAds with a span of a month
Also achieved a 24.79x return on advertising spend (ROAS)
The number of sessions per user increased by 10.43%
Tools Used and Campaigns Run for Google Ads and Social Media Marketing
Tools Used:
Semrush, Ubersuggest, and Google Keyword Planner
SEO META in 1 CLICK
Google Search Console
Google Analytics for analyzing client data
PageSpeed insights.
Campaign Run:
Shopping campaign for targeting all the products to get insightsーpresent on websiteー to provide them equal opportunity.
Finally about us!
CedCommerce's results-driven approach and skilful mindset help its clients live their dream goals. With over a decade of experience, CedCommerce swears by its motto to satisfy its clients by offering them the best industrial digital marketing solutions.
Moreover, CedCommerce's digital solutions and e-commerce solutions are bothー native and SAAS-based. Established in 2010, it has over 40+ marketplaces, including Amazon, Walmart, OnBuy, eBay, Etsy, Shopee, etc, and helps merchants sell and promote their products across online marketplaces.
Also, CedCommerce provides digital marketing solutions to the small and big businesses listed on these marketplaces to expand their reach over different online channels. Global giants like Google Shopping Actions, Facebook Marketplace, Fruugo, Walmart, CDiscount, entrust CedCommerce with its partnership.
We are continuously growing and developing to bring more innovation and ease for users in the Global e-commerce processes.
Your dream success is just a click away!