10 Ways to Promote Amazon Listings and Sell More on Amazon
Running short of time? Get PDF of the blog in your mail.

Play Now
In the e-commerce dynamics, if conversion is to be achieved, you need to be competitive and thoughtful of how you are processing the business. For that, promotion of your listings is of utmost importance and it sometimes works as a foundation of a successful business venture. Especially when you are selling on an e-commerce giant Amazon, where the conversion rate is so high, you need to be extra attentive as the competition too is equally high at it.
So to compete with other sellers you must know ways to promote Amazon listings and sell more! While selling on Amazon, you necessarily need to do so and if you become a master in it, nothing can stop better conversion rates and greater sales for you.
The points that are crucial to promote Amazon listings and sell more on Amazon are here that you can apply to your business and sell unprecedentedly. Have a look!
10 points to Promote Amazon Listings and Sell More on Amazon
1. Optimize for Search Engines to sell more on Amazon
When you promote Amazon listings, you need to keep in mind that you have to drive traffic from external sources i.e. from outside your Amazon store and at the same time, you need to optimize and promote Amazon listing internally too.
By external traffic here, I meant the traffic you get from search engines when a buyer searches for the products same as you are selling on Amazon. In order to do so, you need to optimize your Amazon Product Listing description with keywords and search terms that your potential buyers are most likely to use to search for the similar kind of products that you are selling.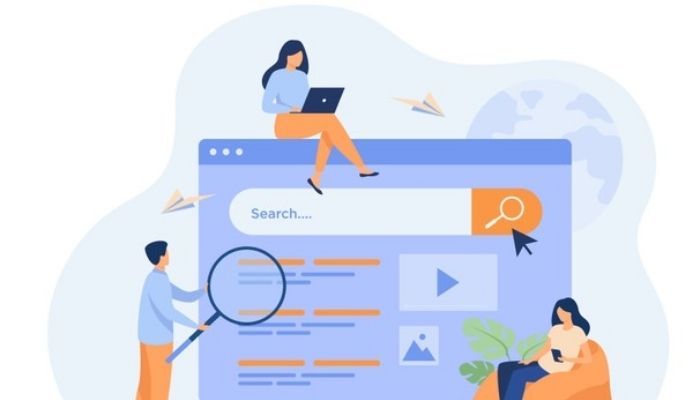 You may use tools such as Google AdWords to understand the most trending keywords and their monthly search volume. Inserting the most appropriate keywords help your product getting ranked higher in the search engine results and ultimately you can sell more on Amazon.
The Title, Description, Features, Bullet Points, and all the content of the product need to be enriched with the keywords but not overstuffed.
ProTip: Use Amazon A+ Content in your product description to increase the visibility of your products on Search engines
2. Optimize for Amazon Internally- Promote Amazon Listings with A9 Algorithm.
Suppose you are a seller of 'Sports Shoes' on Amazon. Now when a buyer searches 'Sports Shoes' on Amazon, numerous results get featured in the search results. Then how are you going to be on top of the search results or at least appear in the first few results? That is where the need to optimize your product internally arises. To optimize the Amazon product listing internally, you need to understand the A9 Algorithm, the Amazon search engine. The A9 Algorithm has its own set of rules and protocols to rank a product up in the search engine results.
It has three pillars namely:
Relevancy – To check how relevant the Amazon product listing content is in accordance with what the Amazon buyers are searching for the products similar to those that you are selling on Amazon.
Conversion Rate – Since Amazon places customer satisfaction and happiness as its first priority if your product conversion rate is higher, Amazon considers your product to be the one that matches the Amazon buyers' choice. As a result, Amazon's A9 Algorithm can be beneficial for you to get ranked up.
Performance – The third pillar of Amazon's A9 Algorithm is the performance that you have for the Amazon product that you are selling. The performance on Amazon that you have on Amazon decides how dedicated you are to sell on Amazon. The key points that need to be considered for improving your performance to promote Amazon listings are:

Order Processing Speed – You need to process the order soon and deliver the products as soon as you can, to improve your performance, promote Amazon listing, and sell more on Amazon.
In-Stock Rate – Under no circumstances, you should run out of stock for the product that has been ordered by your buyer. If anything like this happens, chances get diminished for you to be ranked higher by Amazon's A9 Algorithm.
Order Defect Rate – The Order Defect Rate should be lower in order to be ranked well by Amazon in terms of performance.
Perfect Order Percentage – If you achieve the higher Perfect Order Percentage, chances get higher for you be ranked well by Amazon and as a result, you get into a safe position to promote Amazon listings and sell more on Amazon.
Exit Rate – If an Amazon buyer comes at your Amazon listing and leaves without buying, too soon, it is not a good sign and implies that you definitely need to work in a way to improve your Amazon product listing.
3. Promotion on Social Media
In this age of digitization that we are living in, almost all businesses are leveraging the power of social media to reach out to their potential customers. So to promote Amazon listings and sell more on Amazon, you too may use the social media platforms to promote Amazon listings.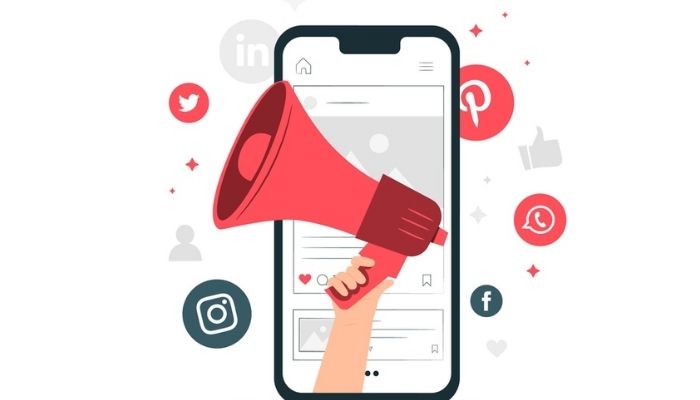 In doing so, you have to consider the following points and bring them into practice.
Create a company/business page and reach the users that you want to target. Since an average user spends up to 2-3 hours on social media, it is an easy and convenient method to reach out to your target users and promote Amazon listing.
While you promote Amazon listing, don't be too selling-oriented in your posts and tonality. Be subtle and offer your users interesting content.
In the content that you are posting and sharing on social media to promote Amazon listings, do mention the links and CTA button so that your users may reach out to your product and you may sell more on Amazon.
Offer promotional deals and discounts in form of codes that your potential users may use while buying your products on Amazon.
4. Fix Competitive Price-Win The Buy Box.
To ace out your competitors who are selling the same products as you are selling on Amazon, it is crucial to set a price for your products that garner more buyers to buy your product. For the pricing of your product, the use of a repricer can procure you beneficial results. Since there are many competitors compete to win the buy box, the use of a repricer helps you get more appealing for your buyers and also helps you win the Buy Box. Since it has been expressed in researches that 85-90% of sales are acquired by those sellers who have been successful to win the buy box, using the repricer and fixing the competitive price can help you to a greater extent to promote Amazon listing.
5. Maintain Positive Seller Rating
Generating and maintaining a positive seller rating is the next important point to promote Amazon listing. Suppose a buyer reaches out to see your seller rating and finds it negative. The brand image gets tarnished if your seller rating is not up to the mark. To maintain the positive seller rating that can be most favorable for your business, have a look at the points mentioned below:
As mentioned earlier, shipping performance, perfect order percentage, in-stock rate, etc needs to be taken care of in order to get a positive seller rating. You need a regular analysis of these aspects and others such as order defect rate to imbibe a positive image in minds of your sellers so that they may give feedback most appropriate for you.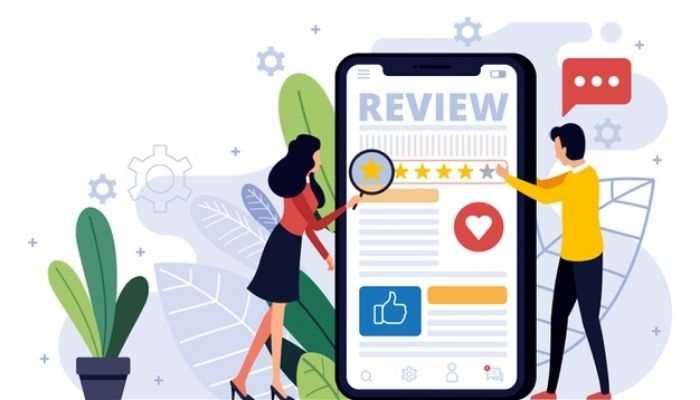 Try to get positive feedback and remove the negative feedback if any. Try to pacify your customers if they are angry and create a positive image and seller rating for yourself.
Read the all-inclusive article on 6 Tips to improve Amazon Seller Rating.
6. Get Feedback- Get your product reviewed.
Same as the seller rating, the product reviews play an important role and can be decisive in generating sales. Use email marketing and persuade your buyers gently to review your product. It quite often happens that buyers review the product when they are not satisfied with your product. In such a case, you need to be attentive and handle the situation carefully and professionally. Once you get the feedback, it helps you promote Amazon listings. How? The products with more reviews work as a mark of it being an authentic one with many buyers. Even in case, your product has a few negative feedback among many positive, it works well. Sometimes, too much positive feedback looks suspicious and fake to the buyers. So keep in mind that all types of feedback work and help you promote Amazon listings.
7. Use Amazon Sponsored Ads
Keeping in practice the optimization to promote Amazon product listings is indeed beneficial but it is not going to help alone. On one hand, where you can expect the traffic from optimization, there is another way to promote Amazon product listing. That is, Amazon sponsored ads!
The use of Amazon sponsored ads that work on the pay-per-click model surely pays off as you pay when the ad gets clicked. You need to buy the Amazon sponsored ads and do the targeting for your ads. You may either use automatic targeting with the help of Amazon which has a powerful search algorithm to help you target the best way or you may use manual targeting as well. Once you are done, the Amazon sponsored ads appear when the buyers search the product relevant to what you are selling on Amazon.
The visibility, in this way, gets increased with Amazon sponsored ads and your potential buyers are more likely to buy the products your offering and this is how sponsored ads promote Amazon listings to sell more.
Boost your sales by adding the Amazon Top Selling Products in your Inventory.
8. Run Competitor Analysis
While competing to stay ahead of the curve, you must know who you are against. To know your competitor well is to know what all they are doing which you are missing or what is there that is missing and you may give it a try. There are few points to consider-
See what is the strategy of your competitor for the Amazon product listing i.e., how often are they updating or changing the images, product content, and other related things. You may get an idea and apply the same in your own way.
See the product reviews and Questions & Answers for your competitor's products. Point out what customers are not finding apt such as price, packaging, shipping, etc, and strategize your Amazon product listings accordingly.
Work on ads and lower down the product price if you think your competitors' price is something buyers are not well with. Make your listing appear more and promote Amazon product listing aggressively.
9. Provide Flawless Shipping
As mentioned earlier, you need to provide quick shipping for your products to promote Amazon listings. In doing so, there are points you need to consider.
Check shipping metrics- Check the shipping performance and remove any flaw that you think might affect your product. See on-time delivery date, valid tracking rate, etc, and make sure you are not taking any risk for your Amazon product listings.
Use Fulfillment by Amazon- For shipping your Amazon products, if you are using the Fulfillment by Amazon service by Amazon, then rest assured that Amazon will take care of. In this case, you don't need to worry about the shipping performance as the marketplace itself has a hold on it.
Use the extensions that help- If you are using an extension of any framework like Magento, WooCommerce, Shopify, etc to sell products on Amazon, it notifies you about new orders, low stock information, and other related information using which you may improve and promote Amazon product listing in the most convenient manner possible.
10. Offer Lightning Deals
Lightning deals while selling on Amazon help you promote Amazon listing and is one of the most effective ways to sell enormously. It not only helps you promote Amazon listings and sell while the deals are going on but creates a sense of brand recall among your buyers.
Few points to consider while offering lightning deals on Amazon are-
Lightning Deals can be offered for 4 to 12 hours.
You can run lightning deals only once in 7 days' time duration.
To know more about the Amazon lightning deals, you may click here.
Wrapping it up
Selling on Amazon is not a tough task. However, considering the cut-throat competition that this marketplace has, a seller on Amazon needs to be attentive and thoughtful. Selling on Amazon enormously doesn't only need external traffic, unlike other websites. There are multiple other steps to sell more on Amazon. Considering the size of Amazon, not only taking the steps once is going to help but you need to be attentive to the ever-changing dynamics, of the marketplace in particular and e-commerce in general.
However, the 10 points mentioned above are definitely ones that may procure you the ultimate results to promote Amazon listings. So all that you need to do is to practice these 10 points, stay innovative and see your business reaching the next level where you always want it to be.