The Beginner's guide to generating your First online sale this Easter
Running short of time? Get PDF of the blog in your mail.

Play Now
It all starts with an idea – A gap in the market; an undiscovered utility; or, a product that makes life easier. However, most likely you've already had this stroke of the luck and identified a product that world needs or, have a shortage of or, they're unaware that a product like it, exists.
Now that you've had your eureka moment, you wanted to be the bridge between the product and the people who need it. There can be two cases here: either you have figured out this product just now or, trying to hard sell it for quite a while.
However, when it comes to holiday promotions, it becomes fairly easy for sellers to know what to sell, as these festivals are being celebrated since eternity. Therefore, most of the aspects associated with festivals are fairly common.
In our case i.e Easter, the most common activities include Easter egg hunt events at several scales, paying a visit to family and friends, going to church and some also choose to watch a movie. Moreover, no festival is complete without food.  
From cooking meals for the family and friends to gifting chocolates and candies to your tiny nephews, sons or daughters, food is an integral part of merrymaking.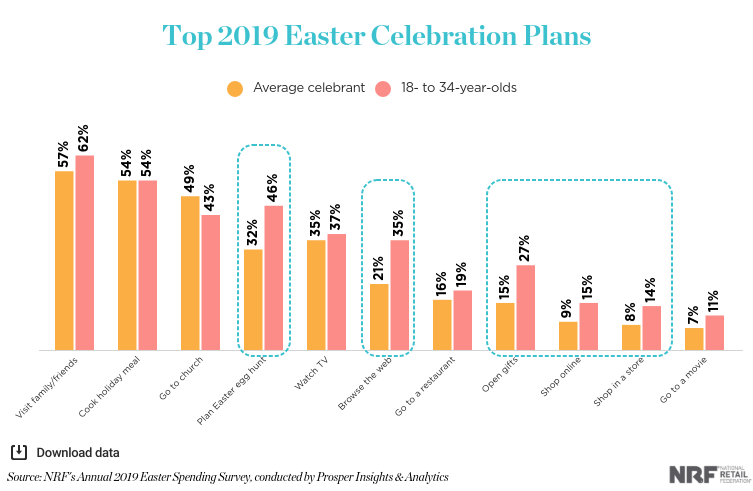 Therefore, going by the aforementioned behaviour, most common products are candies, flowers, and items of clothing, etc. The studies by the leading agency – National Retail Foundation (NRF) – also compliments the findings.
As per the research, 54% of the money will be spent on the food, followed by clothing (18%), candies and flowers trail closely behind. The survey which is in its 11th edition (started in 2009) predicts the spending to the amount of $18+ billion. The spending on food is approximated to be $5.5 billion, clothing related sales are approximated at $3 billion, $2.7 billion in gifts, $2.4 billion of candy and $1.2 billion worth of flowers are estimated to be sold on Easter 2019 with average spending at $146.

Information Source: National Retail Foundation
In fact, this post is all about optimism and one of those "Do-as-i-say-and-generate-income sorts of blogs."
Yeah, You obviously can.
You may get EXACTLY the right set of buyer personas you were looking for, and that too, in thousands. You don't need to write those 2000-words-length blog posts and run ads on Google and other social media platforms.
SO HERE WE ARE!
Sell where your customers are:
That said, there is a way forward for you, in case you've already either identified (want to dropship) or built the products you want to offer.
The way is to sell them on leading consumer e-commerce marketplaces. [Read | 97% of consumers who shop on online do so on marketplaces ] There is Amazon, Walmart, Jet, Newegg and other e-commerce marketplace platforms where 3P sellers like you can apply and start selling.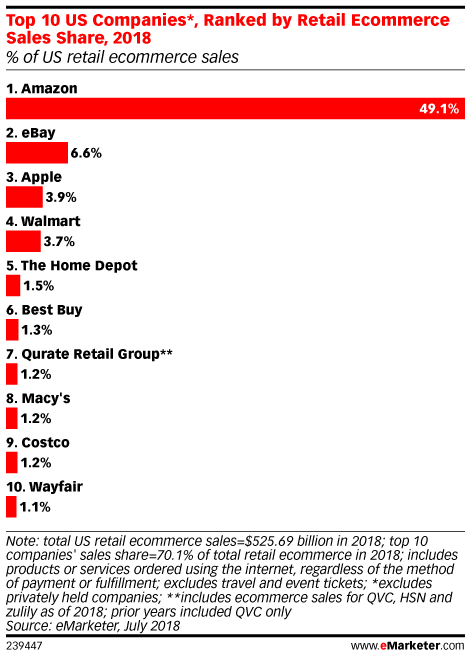 However, there is a caveat to it. You need their approval first – which many of you, who are just starting – may not get.
On the other hand, there are marketplaces which have a huge following and didn't require you to file the approval request, you may simply register, list and start selling. The said marketplaces are:
Etsy | Register and Sell
Wish | Register and Sell
Bonanza | Register and Sell
A Briefing About These Marketplaces:
Etsy:
Etsy provides a marketplace and community for individual who wants to sell craft. The popular product category on Etsy is handmade or vintage items and supplies, as well as unique factory-manufactured items.
You can sell Ceramic funny bunny, Easter Printable Gift Tags, Easter Baskets, Digital activities, and games, personalized puzzles and T-shirts on this platform.
These product categories cover a wider range of items like Clothing, Health & Beauty, Home Improvement & Appliances, Jewelry, food, photography, art etc.
Etsy has more than 54 million registered active users and it is connected with 1.9 million active sellers with 31.7 million active buyers. It has more than 29 million products listed on its website.
To start to sell on Etsy you simply need to register. Click the Open your Etsy Shop details and enter your primary business and listings related details.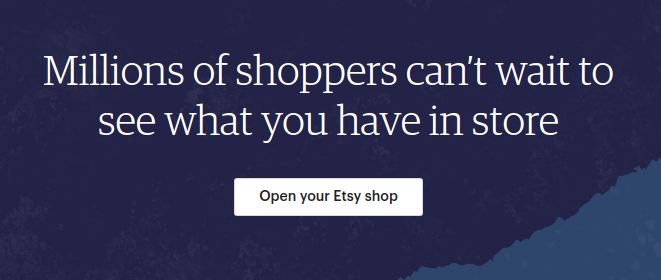 Quick Tips:
Etsy permits you to collect email IDs of your visitors.
You can maximize your reach by adding relevant tags.
You can add social media handles to your item images
Use personalized product description to entice your buyer persona.
Update your listings frequently
To excel on Etsy, we've have also covered a series of blogs which you can follow:
If you have an online store and you want to connect it to Etsy and Automate the sales, Visit here.
Wish:
The Wish.com shopping app has around 300 Million Users around the world. Wish is the #1 shopping app in about 42 nations. Wish marketplace spends nearly US$ 500 Million a year on Facebook ads alone which makes it the largest advertiser on Facebook.
Similarly, Easter decorations, Easter pillows, Household Party supplies, wooden hangings, DIY easter hanging ornaments, etc are some of the most popular products on Wish in the build-up to Easter.
Not only this but Wish also emerged as the most downloaded shopping app in the USA in 2017.
Wish had 32.5 Million downloads in the USA alone, which was much more than other e-commerce giants. The Wish marketplace has managed to raise the funding of over US$ 1 Billion from numerous Venture Capital firms.
To register your products on Wish, visit merchant.wish.com/welcome, Here you need to click Try and enter the business and item details to make your products available to millions of Wish customers.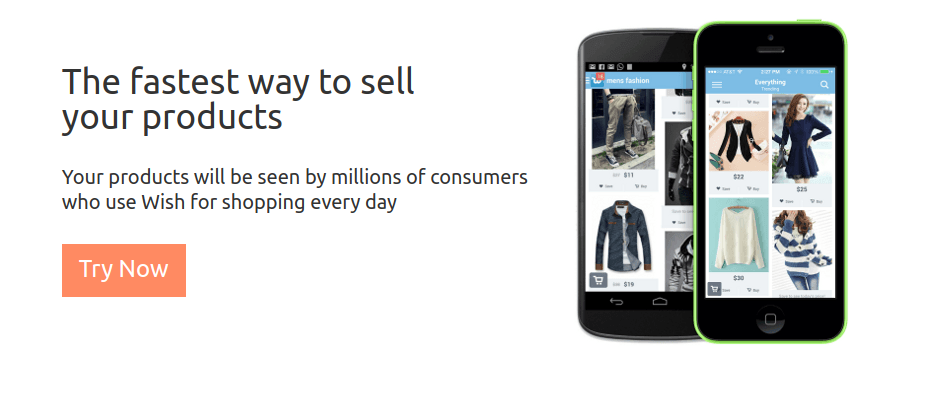 Quick Tips:
Ship faster to get more visibility for your listings at wish.
Add more images and Watchwords for your listings
Add MSRP for your products
Wish also works on the basis of Tags and Attributes, add the most relevant ones
Use Product Boost to get more impressions and conversions for your listings.
To sell like a pro on Wish, we've also covered a series of blogs which you can follow:
If you have an online store and you want to connect it to Wish and Automate the sales, Visit here
Bonanza:
Bonanza.com is a fast-growing online marketplace headquartered in Seattle Washington. Bonanza is like an online shopping mall that connects buyers and sellers from all over the world to transact directly. It provides a variety of tools to help your business grow.
Stuff toys like easter bunny and ducklings, T-shirts, logos, wall hangings, home decoration works well on Bonanza.
Bonanza was voted as the "Most Recommended Marketplace" in 2016 over eBay, Amazon, Etsy and all the other competitors by over 50,000 sellers in the online largest seller survey. There are over 20 million products listed on Bonanza.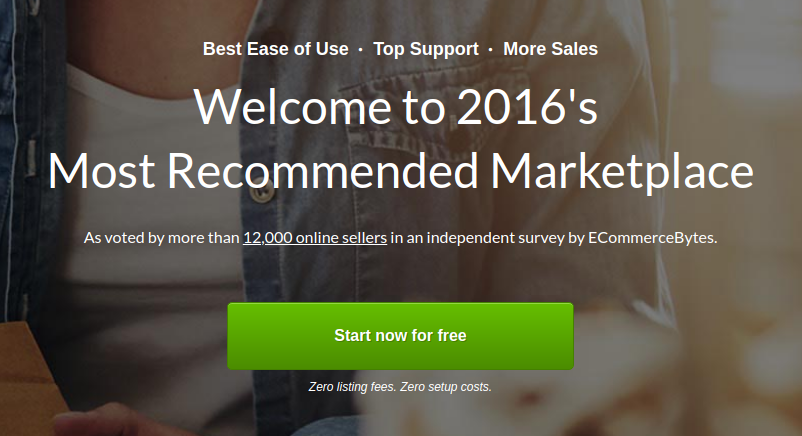 Quick Tips:
Use item traits to increase the offer enhanced product description
Use Turbo Traffic – the native advertising platform for Bonanza – to boost visibility.
Apply Coupons on your listings
Offer Bonanza higher Ad commissions to beat your competition
Promote the listings on Social media and send targeted emails
To register your products on Bonanza, visit bonanza.com/sell_products_online, Here you need to click Try and enter the business and item details to make your products available to millions of Wish customers.
To increase your sales on Bonanza, go through the following blog series:
If you have an online store and you want to connect it to Bonanza and Automate the sales, Visit here.
Conclusion:
Reaching out to your potential audiences is neither rocket science nor a piece of cake. The solution lies somewhere in between the spectrum. However, the hassle-free way to get your sales is to fish where the fish are. Hope you got my point.
More from CedCommerce:
1. Social media and Ecommerce: A Refreshing Combination
2. Selling On Marketplaces: Your Customer Purchase from here, are you there?
3. 7 LESS FAMILIAR tricks to sell more and gain new customers on Etsy [You won't find anywhere else]
4. BOPIS and Multichannel approach: The path to success this holiday season