Your Key To Rank High With Cassini (The eBay Search Engine)
Running short of time? Get PDF of the blog in your mail.

Play Now
Being an eBay seller how much are you aware of Cassini the eBay search engine? Well yeah, that really exists. eBay also has a search engine and yeah it's named after the Cassini satellite as the former search engine was also named as Voyager.
Okay enough of the general knowledge stuff, we aren't here to discuss all that. We are gonna breakdown how Cassini search works and how you can use the itty-bitties to rank up in eBay search results that are relevant to your products.
Yeah, there is a way through the tricky search algorithm of eBay and you can actually climb up the listing rank through some tried and tested methods. But before we crack it down for you let's know what is eBay Cassini?
What is eBay Cassini?
Just like other search engines, eBay has its own search tool that collects pieces of data based on searches made by customers.
The difference between Cassini and other search engines is that you can't see Cassini as it's embed in eBay itself. You can call it the eBay search framework rephrased according to modern data collection algorithm.  

You can practically see other search engines like Google, Yahoo, Bing and use them as a normal search engine, while Cassini actually collects the pieces of searched data to single out the most popular items based on the data and also ranks the shop or the item accordingly.
How does the eBay Search Engine work?
Cassini, the eBay search engine has a unique methodology of collecting the data.
Its main focus is the STR ( Sell Through Rate ). STR is the percentage of the inventory sold out of the total inventory in the stock.
According to a seller on eBay, Cassini calculate data of STR in somewhat this manner-
Supposedly a particular item of yours gets 500 views, 200 watchers and 150 bids, you may think it's still doing good but eBay search engine, Cassini, would see it like this-
300 of the total did not show any further items

450 of the total didn't bother to bid.
So, what will you do if the views don't change to bids? Well, change your strategy, what else. According to the seller in eBay community, you can actually do a few things to pump up your STR.
Pay attention to your listing and their description

. Yes, take a note of all the items in the listing whose STR is on minimal rate and change their description including keywords relevant to those products and have a good search volume. Keyword search volume really matters a lot in any case if you want to emerge on frequent searches. At the same time, it is also necessary that you use relevant keywords that are a niche.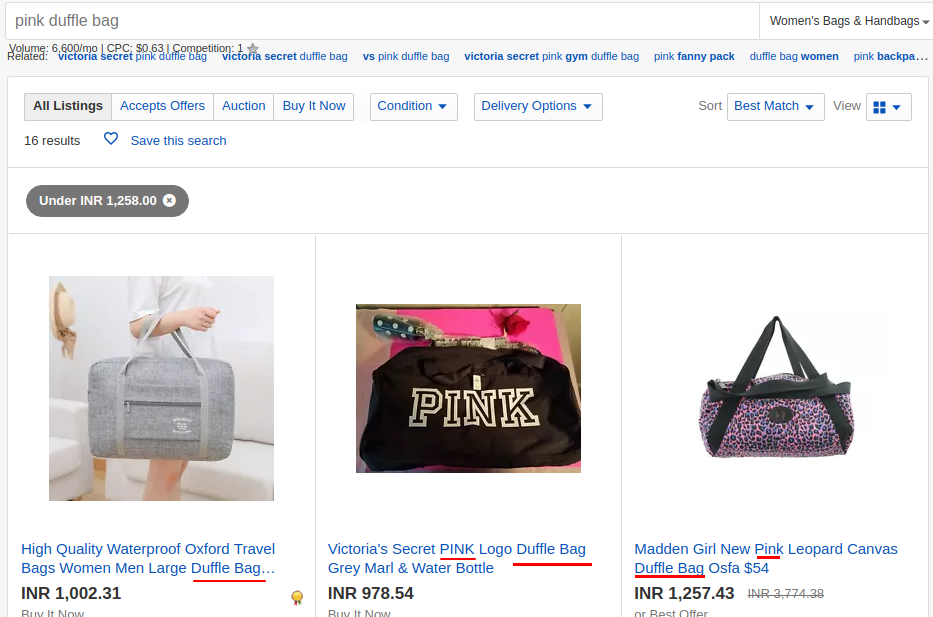 In this picture, you can see how all the products that have the term "Pink" "Duffle Bag"  as their listing titles have surfaced up at first regardless of their colour.
If any item of yours sells comparatively better than other products listed then term it as your best seller.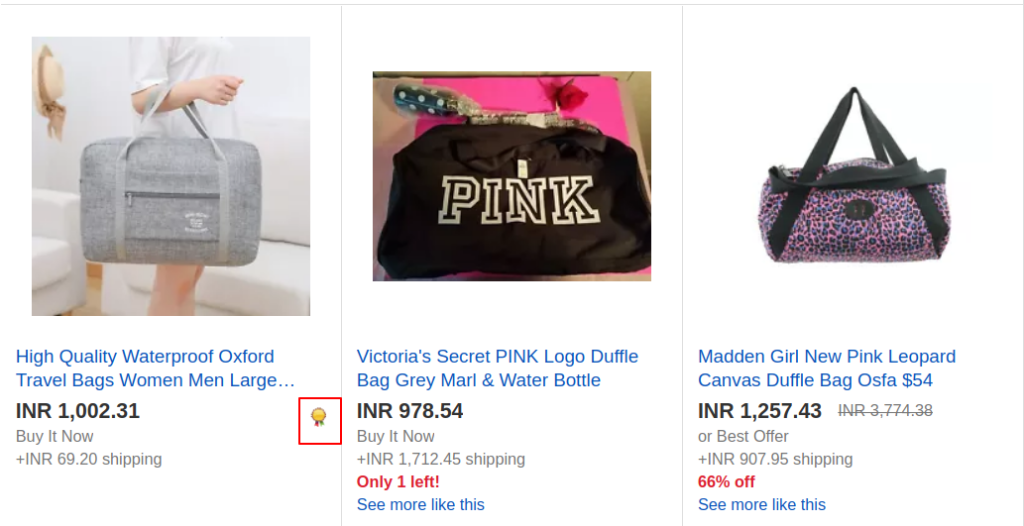 Bestseller items top eBay search rankings. In the above picture, you can see that the best seller item has been displayed first. A bestseller batch for your item can do wonder for your STR.
If most of your listed items are doing well then, you can use GTC ( Good Till Cancelled ) Using this feature you won't have to individually update the items in the listing. All you have to do is to pay the renewal charge and the listing would be there till you decide to take it off.
Drop your shipping cost

or make it free if possible, you will notice a significant change in your Sell Through Rate. It has been

stated by a seller

on eBay community itself. 

It's a simple logic no one likes to pay a hefty shipping fee.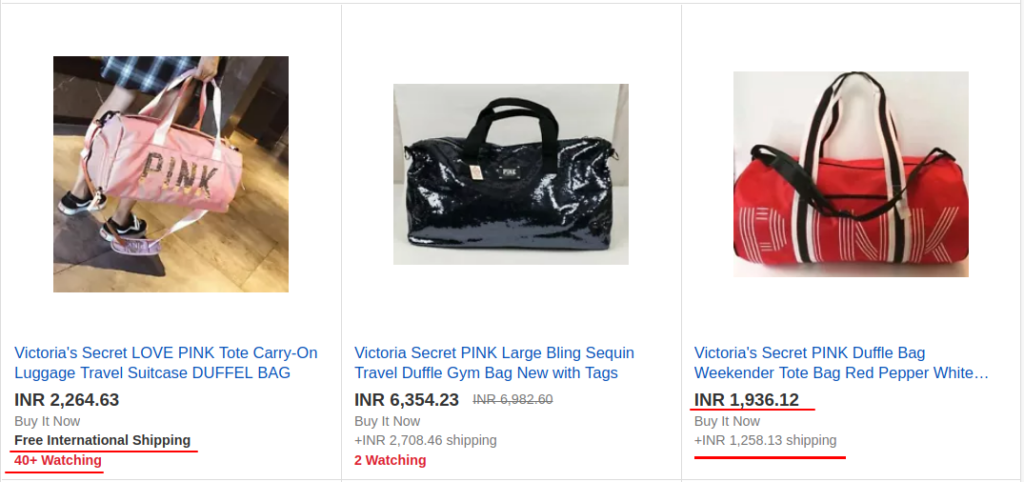 You can see for yourself in the images, how much difference shipping charges create. One with free shipping has 40+ watchers and one with a hefty shipping charge has no watchers at all.
That proves dropping your shipping rate affects your sales.
Promote your listed items on the social media platform

. This is not rocket science, how else will you make people aware that you have listed something new.


The seller in the eBay community has stated himself how posting on facebook and twitter about his listings affected his sales.
Building a social media base for your eBay store is quite necessary as publicity on social media costs almost nothing and get a generous chunk of target traffic right where you want.
Observe and invest your time on the social media platform that gets you a good amount of target traffic instead of hopping around on all platforms.
Coax your customers to leave feedback

.

To become a powerseller

or a TRS (Top Rated Seller) feedbacks are necessary, and if your products have decent sales then the chances of earning positive feedback increases.
Powersellers on eBay are those who have satisfied client 98% of times. The star ratings on eBay have different meanings and significance.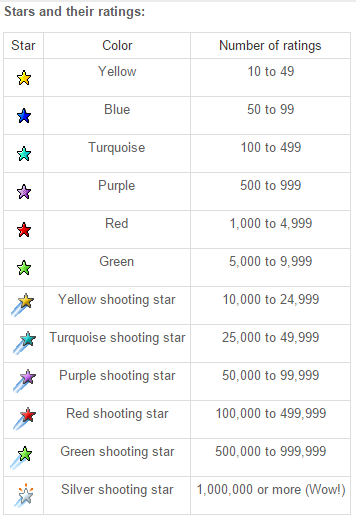 This is why ratings are important on eBay and the stars are an easy criterion to check out the number of ratings roughly.
If you get negative feedback do revert it and solve the issue in time unless you want eBay to take some actions on you. If that happens, it will mean you will lose some perks that eBay provides its sellers. And you might as well forget getting surfaced up in Cassini search.
By all the facts and data you might have got it by now that Cassini is shopper oriented i.e it totally works to provide the most relevant search results to the shoppers. It means each and every action of yours should be mapped to get yourself in the of the customers. If you go by a proper plan then it is quite easy to ace Cassini – The eBay search engine. 
Watch this video to know more how to crack Cassini Down
Now that we have deciphered Cassini search for you, get ready to boost your sales on eBay and become a powerseller or a TRS with us. Cedcommerce has solutions whether they budding sellers who want to create their brand authority or established sellers who want to boost their sales.    
Connect your Shopify store with eBay and drive millions of visitors to your products.
-List,
-Sync,
-Automate &
Expand your sales with Shopify eBay integration HERE
You May Also like to read: