How to price your products to win MAXIMUM ORDERS from Jet.com
Running short of time? Get PDF of the blog in your mail.

Play Now
This blog answers the most prevalent query "how to sell on Jet.com to get maximum orders"?
From its Jet.com's success has been that can make most of the entrepreneurs envious. From its becoming the 4th largest marketplace of the USA to its acquisition of $3.3 billion dollars by retail behemoth Walmart, largest in the US e-commerce history, there have been numerous achievements.
Jet.com is not functional anymore. If you want to continue selling your Jet.com inventories, we can assist you in shifting them to Walmart till July 16, 2020. This is not an automatic process, sellers will have to place a request through the Walmart Seller Center or Contact us. If you are a new seller wishing to sell on Jet.com, don't be disheartened, we can help you sell on Walmart.com instead.
The most important ingredient for its success is its offering 10-15% lower prices than other marketplaces. And each month 400,000 people joining proves its acceptance by the buyers.
Therefore in this blog, you get to read how to sell on Jet.com to get maximum orders from Jet.com.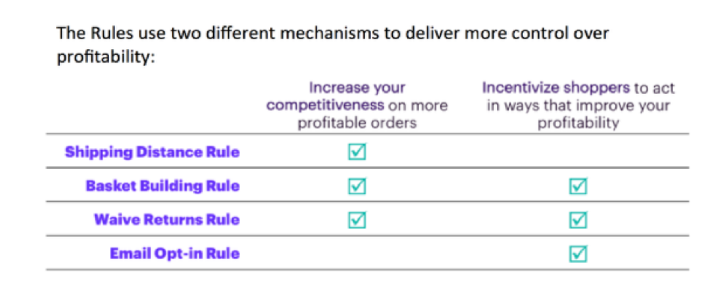 Image Source: Jet.com
1. Shipping Rule
The first way that You can win more orders from Jet.com is by applying Shipping Rule.
Consider the image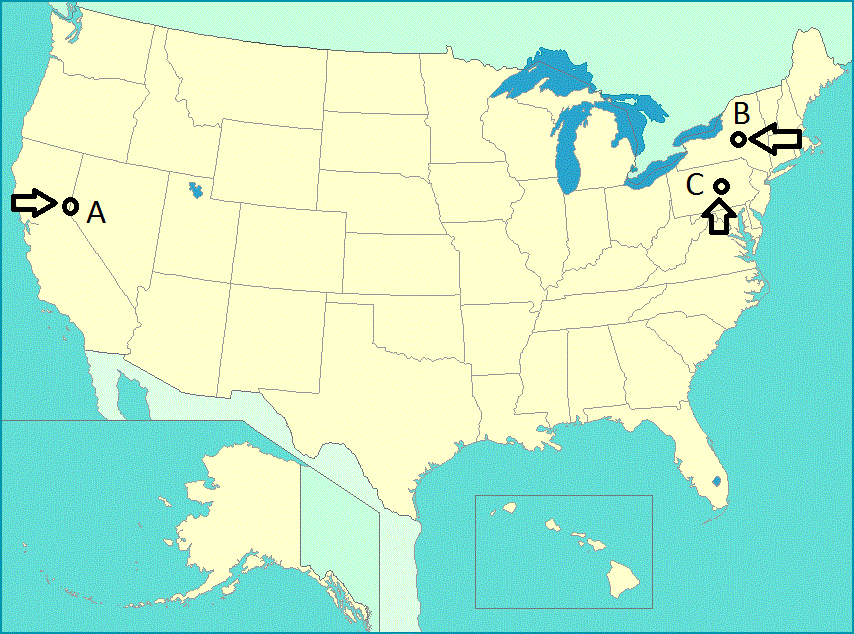 Let's assume you sell camera. A is the first seller of Camera, You are B, and C is the customer who is looking for the camera.
Both (You and A) offer camera at $100 (Item price + Shipping Price). Now Jet.com takes 15% commission. So the offer price would be $85.
Now here is the catch. Since Seller is far-far away from the buyer C in comparison to where you're based. So he has to spend more on the shipping. However, you've to spend less on the shipment. So you can take the benefit of the distance optimization.
How?
You can offer extra discount to the Buyer C. However if you offer extra discount your margins get diminished. So what to do?
Here is the strategy. Jet.com permits you to increase the ITEM price and then offer additional discount.
Here is how:
| | | |
| --- | --- | --- |
| Price | Item Price | Shipping Charges |
| $100 | $90 | $10 |
Now increase the ITEM PRICE by $2. Now the modified Item Price is $92.
So the total cost to you is $102. Now offer extra 2% discount. So now the new chargeable commission would be 17% (including previous 15%).

However, after the discount, the offered price would be $84.66 which is lower than Seller A. Additionally you don't have to compromise on your Shipping savings.
How to do it in Jet Partner Panel
First, Login to partner panel>>Click Rules Engine>>Choose Shipping Distance

The entire United States is divided into 8 zones.
Here you can choose the zones where you can effectively ship your products and can aggressively offer the commission adjustments and where the zones where you don't want to ship your products don't offer any commission adjustments.
2. Building Bigger Baskets:
Another way that Jet.com incentivize users is by offering greater savings when they buy the multiple quantity of the same product or build bigger baskets.
To achieve this either you can create customized order size based on dollar value or decide the minimum no of units added to a cart for commission adjustment range to be applicable.
How to do it in Jet Partner Panel:
First, Login to partner panel>>Click Rules Engine>>Choose Basket Building
Here you can enter the Commission Adjustments for the per unit purchased depending on the Order value.

Let's Understand:
Now, let's suppose A and B are the two sellers. And You're B.
Customer builds the basket with order value worth $150. Let's say, A offers 2% Commission adjustment along with the 15% Jet.com's commission. So the total commission stands out at 17%. Therefore the price offered by him would be $124.5.
Now what you can do is raise the Item prize and simultaneously increase the commission adjustment.
So, now what you can do is that price products such that the Total Item price is 154 and now offer 6% commission adjustment, therefore the price offered by you is 121.66. Hence you would won the offer.
3. Waive returns
Also, you can incentivize users by waiving off the return fee.
How to do it in Jet Partner Panel:
Login to partner panel>>Click Rules Engine>>Choose Waive Returns

Now choose the product category and use the calculator to deduce the percentage Commission Adjustments
See the image

Here the areas are:
Average product cost (Suppose $50)
Return Rate (Assume (5%)
Return Shipping Cost ( Assume $10)
Restocking cost (Assume $5)
Percent returned that are lost or unsellable (5%)
Therefore the Commission Adjustment would be 1.75%. So the consumers can get the corresponding discounts in dollars.
4. Email Opt-in Rule:
This is the one time discount that you can trade (in dollars) with the customers in exchange their email addresses for the purposes of Direct Marketing.
Therefore, implementing aforementioned rules would answer your query "how to sell on jet.com to get maximum orders" and help you compete aggressively and win maximum orders.
Thanks for your interest!
Team CedCommerce