How to perform Keyword Research for SEO-friendly content?
Running short of time? Get PDF of the blog in your mail.

Play Now
Keyword Research or analysis commences with thinking about how potential readers might be searching for your content or website.
At present, SEO is considered as an art and also as a science; writers and digital marketers need to understand search engine ranking factors, prioritize the audience's objectives, obtain and publish high-quality posts that appeal to readers, and google rankings.
What are SEO-friendly content and keywords?
SEO-friendly content is a section of content written to support search engines. To understand;
What is it about?
What user queries is it responding to?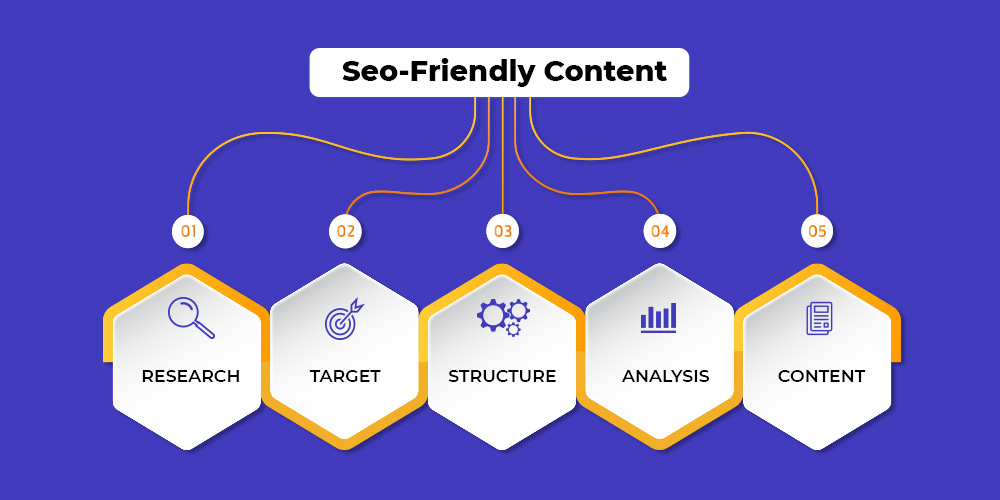 This kind of content requires time, effort, and in the end, your excellent content creation skills.
SEO keywords are words or complex phrases used to increase organic search traffic to a website's content. (Organic traffic refers to the total number of visitors that come to your website through unpaid search results).
Before you start your content creation, you must know about Keyword Research, from spotting your target market to conducting competitor analysis; keyword research will support you better to understand the requirements of the audience and what they're searching for?
What is Keyword Research or Keyword Analysis?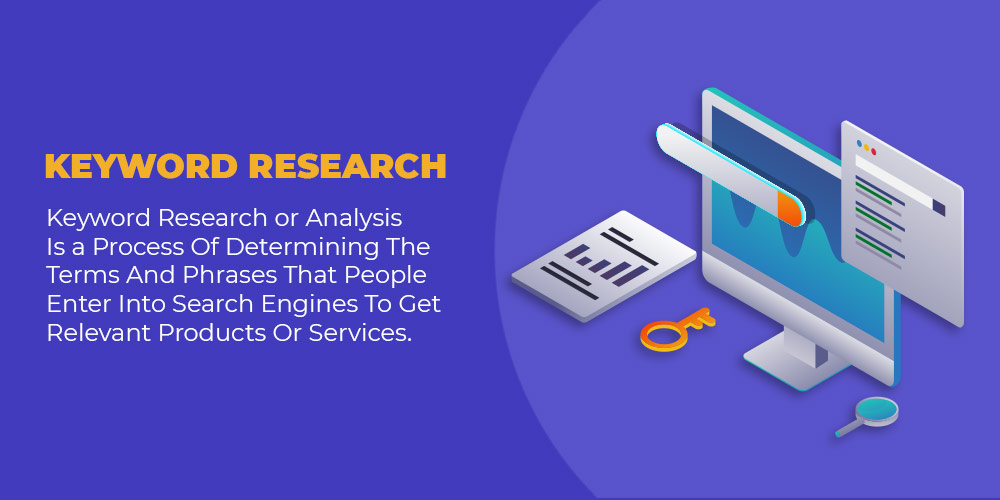 Keyword Research or Analysis is a process of determining the terms and phrases; people enter into search engines to get relevant products or services. Keyword research starts with an idea, vision, or seed also called a "seed keyword." This seed keyword can be obtained from your industry knowledge, from being an activist in related online channels, products, or services.
Keyword analysis delivers specific search results data that can support you to answer some queries:
What is the audience searching for?
How many people are searching for the same stuff or topic?
What kind of explanation or data they want; In what format?
Keyword analysis or research is essential to get the results expected from your content created by yourself, and you have to do it properly.
With the tips and ideas from this blog, you may start working on keyword research for your business.
There are many techniques to perform keyword research; but in this blog, we'll follow these steps: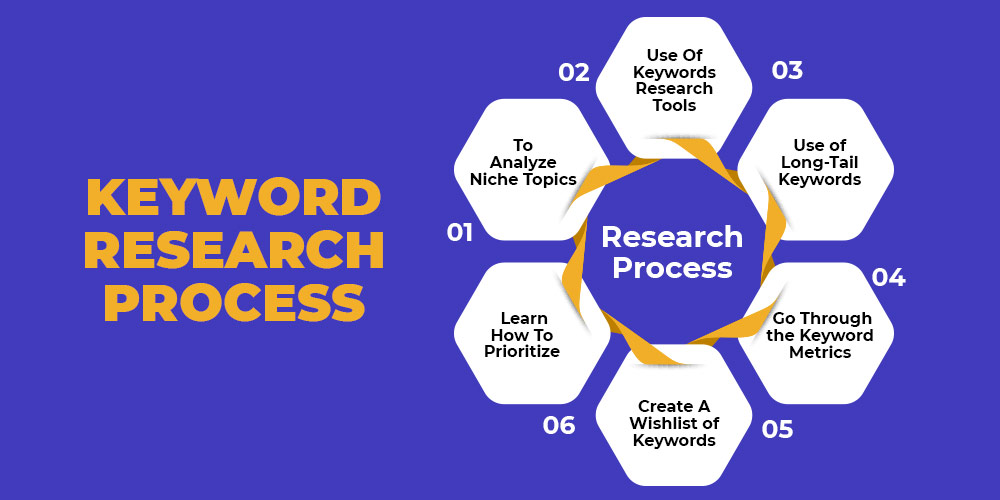 1. To Analyze Niche Topics
To receive quality traffic, you need to understand the use of frequent words or phrases as your target audience uses in their searches. It requires knowing; what kind of topic they're searching for? And how are they correlated to some product or service?
The primary purpose of analyzing niche topics is to look for points that your prospective readers are struggling with, that didn't show up in keyword search tools, and none of your competitors bothered to cover them. Your intent here is to set a standard of keyword performance to utilize for growing your keyword universe.
2. Use of Keywords Research Tools
Nowadays, everyone uses SEO-friendly content, which means it may be laborious to achieve the higher rankings you want in search engines for your content. In keyword research, you don't need to start from the beginning because people have already shared a lot of data on the web to look at.
To be on the top of content marketing, you need to use a keyword research tool.
All Keyword research tools work the same way; you have to enter a seed keyword into the tool, and they show keyword suggestions from their data based on that seed. You can select any of the suggested keywords suitable to your content regarding the product or service you provide. Google Keyword Planner, MOZ keyword explorer, and Semrush Keyword Magic Tool are the most well-known keyword research tools. They're free to use.
Click here: 10 Best Free Keyword Research Tools For SEO.
3. Use of Long-Tail Keywords
An effective SEO strategy requires targeting keywords of different lengths and specificity. Some of the most accessible keywords to rank for are long-tail keywords or specific lengthy phrases, such as entire questions as;
Why is content marketing so essential for SEO?
Long-tail keywords have less monthly search volume but easier to rank for. 'The more specific a keyword, the clearer a searcher's intent,' meaning that these phrases(Long-tail Keywords) often lead to higher conversion rates.
These kinds of phrases may have less competition than others, and When you target a long-tail phrase with five to six or more words, such as a complete question (as above mentioned), you may have the only page with that combination of words together in that order on the web. Once you have a long-tail keyword to target, you need to incorporate it into your content.
With the help of Long-tail keywords, you may rank higher within few days of posting the content, attracting highly targeted readers. Today, a few hours of content analysis may ensure a steady flow of traffic and qualified leads tomorrow.
4. Go Through the Keyword Metrics
Once you have shortlisted potential keywords, you may use various keyword metrics to evaluate the importance of your content creation. Looking at significant criteria, we've outlined some keyword metrics that'll support you through the journey of ideal keywords analysis and why they're worth analyzing;
#1 Keyword Search Volume refers to the total audience who searches for a particular keyword in a specific duration on search engines. The greater the search volume will, the more potential it has to generate leads for the content. You may get this data using tools such as the Keywords Everywhere extension. You need to copy and paste the list of keywords into the Bulk Upload feature, and you'll see each keyword's monthly search volume, as well as its competitive level, on a scale from 0 to 1. The ideal keyword will be 1 with a relatively high monthly search volume and relatively low competition level.
#2 Keyword Difficulty refers to a metric for how difficult it is to rank for top positions in SERPs(Search Engine Results Pages). Many keyword research tools have their way of calculating difficulty. Most of them create a score after looking over search results to identify:
The domain authority of competitive domains
The number of solid links held by top-ranked pages
How often the top positions change.
#3 Trends refers to a set of data you may gather from Google Trends, though some SEO tools have their ways of calculating this type of information.
For each keyword, you want to think about the trends of:
Interest over time
Interest by region
Related queries & searches
All of the above come up with a simple search on Google Trends.
As you assess your keywords, you'll likely find that this is a rare combination, but you can use the derived information to make informed decisions about where to focus the most of your efforts. Now, you have a better knowledge of the various metrics you can use to improve the effectiveness of your keyword research. It is more than just search volume. Make your analysis more valuable, and dive deeper with these metrics.
5. Create A Wishlist of Keywords
As you research potential keywords, you'll have to create a master or wishlist of all of your options, as well as key data about each and how you'll use them with your content. While it may seem like an additional or irrelevant step, in the beginning, you'll likely gather a few hundred (or thousand) keywords, but this list will become a valuable resource for your content creation through the business strategy. To create a list, you may follow these steps:
Step 1: Audience
Write down what you know about your buyers, what they need and when, and important dates to track.
Step 2: Categories of keywords
Write a list of topics that you want to research. Treat this step as your brainstorming section.
Step 3: Keyword list
Copy over your product or service categories and start listing keywords that fit under each category. It would help if you had multiple keywords as per the category. Deal with this step like step 2. The result of this will be a list of keywords that you will try to rank in pieces of content.
Step 4: Check the volume
Create a space to track average monthly search volume.
Sign in to Google AdWords.
Go to Keyword Planner under Tools.
Go to getting Search Volume Data and Trends.
Cut and paste your list of keywords.
Adjust targeting.
Download and update your keyword list.
Step 5: Relevance score
Create a space to give a relevance score to each keyword.
Step 6: Prioritize
The final step to prioritization; is combining those same things and the resources you have available: buyer, volume, and win-ability.
Well, with tools like Keyword Planner & SECockpit, you can easily export your data into spreadsheets, then copy and paste your data into the main tracking document. After that, you may use this document to develop your strategy and track, implement keywords on your site and the results you see from each.
6. Learn How To Prioritize
After creating a list of keywords, you'll identify many of them that suit best to your current product; Each keyword presents a new opportunity for your business success, but you'll need to prioritize them. You can use metrics such as search volume and competition level to simplify this process. But beyond that, you'll have to consider the potential each has for your business's achievements.
Focus on keywords with clear search goals, as they are the best opportunities to meet a specific need. The clearer a keyword will be, the more confident that your content; what searchers are looking for, and that you'll be able to create connections that ultimately converted into sales.
Also, Perform A Manual Google Search
What will be a better option to search for relevant keywords than on the most significant search engines? On your journey to find keywords, one of your considerable steps must be a manual Google search. Here are a few ways you can get relevant SEO keywords using this method:
Google's Autocomplete
Featured snippets
People also search for
Related searches
Conclusion
Keyword research is an essential part of SEO. It's the best way to ensure that your business attracts qualified traffic since the keywords you select will impact the audience your site earns. A keyword research strategy will also support you get searchers at every stage of the buyer's journey and address your audience's requirements and queries.
And to be very clear, this can be a time-consuming process. You'll need to identify the most critical topics that suit your business, use keyword tools to gather such data, consider metrics like search volume and competition, and select a mix of short- and long-tail keywords. But if you follow the steps in this blog, you can be confident that you're optimizing your site for keywords that will support you to reach your marketing goals.
How do you perform keyword research? Now, you have much better knowledge; that why keyword research is essential for content. In this keyword research guide, you learned how to perform keyword research & how to get the keywords used by your competitors and place them in your content.
Ultimately, keyword research is a strategy to get conversions and support to your product or service's success.
We at CedCommerce can help you with improving the search engine ranking & visibility of your website. You can avail of our Free Website Audit now. Click on the link to fill in your request.