How to Create a Competitive Etsy Holiday Shipping Strategy
Running short of time? Get PDF of the blog in your mail.

Play Now
"How much will shipping cost on Etsy?" "When will my order arrive from Etsy?" Some of the most common questions you get as an Etsy store owner are related to shipping and Etsy holiday shipping. It's natural to experience some anxiety about the delivery and handling procedure. It's also one of the most often expressed concerns among new sellers. However, as any experienced seller will tell, the process becomes easier with time and practice.
When it comes to branding, marketing, and advertising your products on Etsy, think about how to make them appealing to customers. You also have to be strategic about how you display the expenses connected with acquiring your product, including postage and handling.
The holiday season is quickly approaching, and buyers are constantly checking to figure out the best gifts. Clearly communicating Holiday delivery deadlines in your store can help set clear expectations with customers.
Read on for strategies you can consider on Etsy holiday shipping plan such as; how to price your postage competitively or help shoppers discover your items more easily in Etsy search.
Carrying out market research
People have certain expectations when they shop on Etsy since they've had previous online shopping experiences. Online shoppers, on the other hand, have come to anticipate free shipping everywhere they go. It's the same with Etsy. As a result, your postal price could be the decisive factor in whether or not you hear the magical "cha-ching." from your customer.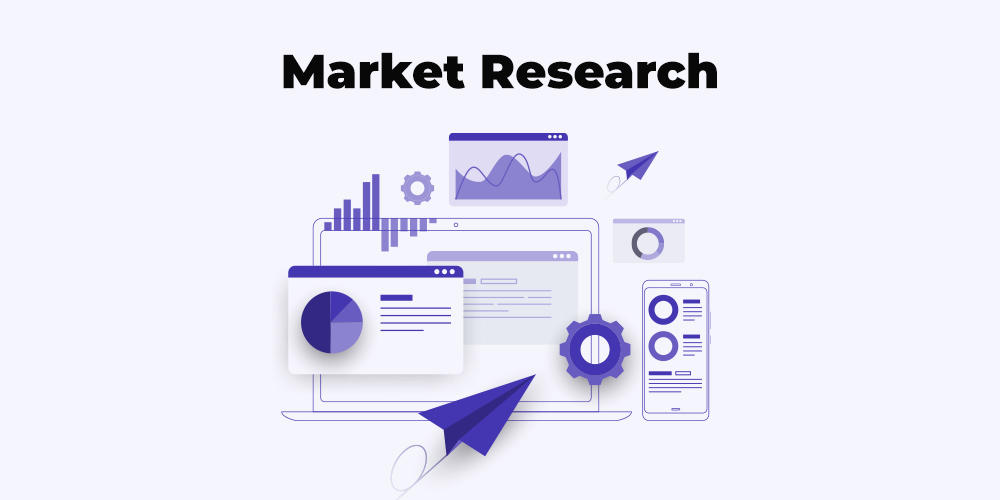 Here's an example of a delivery strategy from one of our sellers.
One of the Etsy sellers, who sells handmade crochet, did some market research to understand the postage cost strategy. She had been getting lots of favorites and followers on Etsy but not many sales. She wanted to know why shoppers were showing interest, but choosing not to buy.
Here is an announcement that Etsy is raising seller transaction fees up by 1.5%. This move has been taken to improve the marketing and support to further extend our strong momentum.
Seller's market research
She began by examining larger retailers. "I enjoy observing what large brands do because they have the marketing resources and product expertise to conduct research," she explains. She explored how home decor businesses priced their crocheted items. When she sold in-person, and at her local Etsy team meetings, she asked her customers and fellow sellers how much they expected to spend for delivery on her products. She discovered that several manufacturers offered free or low-cost shipping, which matched her target market's expectations.
She decided to test the effect of offering free delivery on her sales. Would shoppers spend more money in her store if they were not charged for delivery? She received an immediate response: her sales began to increase. When she decided to experiment with free delivery, she placed herself in the buyer's shoes. "I am personally vulnerable to postage increases," she admits. "If I can buy the same thing with free delivery – as long as I'm still supporting the retailer or shop – I always choose free delivery."
Join the creative league of sellers who already have a head start. With the CedCommerce – Etsy Integration app, you can select the product you want to list on Etsy and upload them in one go. Besides, you can also map the product categories and Shipping template of items in bulk. Install now.
Getting your postal expenses reimbursed
If your Etsy holiday shipping plan includes unconditional free delivery or a guarantee of free delivery; you may have to consider increasing the price of your items to cover postage costs. Recovering shipping expenses wisely while meeting buyers' delivery expectations can result in a win-win situation for both parties.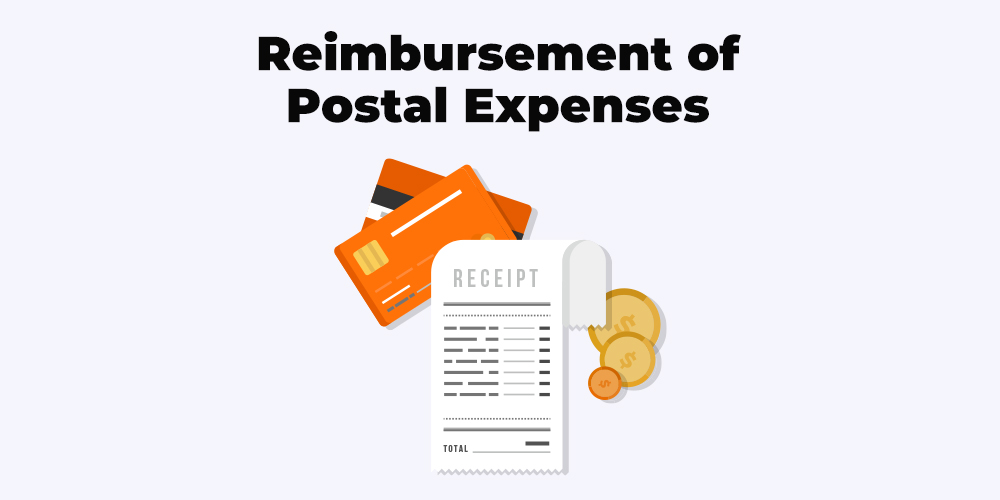 If you enable a free delivery guarantee in your shop; use Etsy's smart pricing tool to change the prices of your items to recoup postage expenses.
What is the smart pricing tool?
When you put up a free shipping guarantee; the smart pricing tool can assist you in adjusting item prices to recover shipping costs. The smart pricing tool is an optional feature offered to US merchants who have established a free shipping guarantee for their site.
Currently, the smart pricing tool is available for US sellers who set up a free shipping guarantee.
How are shipping profiles adjusted?
Your shipping prices will be modified in your shipping profiles to reflect any price adjustments you make to your items to recoup shipping costs. This means that most purchasers will pay around the same overall amount as they did before the modifications.
US standard shipping costs: US standard shipping prices will be modified to 0.00 for any profiles that include items with adjusted prices.
Shipping costs outside the United States: If you opt to incorporate shipping costs into your items through fixed-price shipping, your shipping costs to other countries will be lowered by the same amount as your typical US shipping cost.
Profiles with items over USD 35 and below USD 35: If you previously had a shipping profile that had both items over and under USD 35; all items worth USD 35 and over are moved to a new shipping profile. The new profile bears the same name as the previous one but with (Reduced shipping).
Want to ease the shipping process? Shipping, inventory, and price templates can all be created within the CedCommerce – Etsy Integration app. These templates help in storing the set of values that can be assigned to similar kinds of products. The app also helps in fetching the existing shipping templates from Etsy.com. Sounds great? Get it now.
Providing a free delivery assurance
You can set your Etsy holiday shipping prices to 0.00 to give free delivery to buyers worldwide. The most straightforward approach to make free delivery work for your shop is; to price your items such that the shipping cost is included in the item list price. It is entirely up to you how you determine and establish your prices.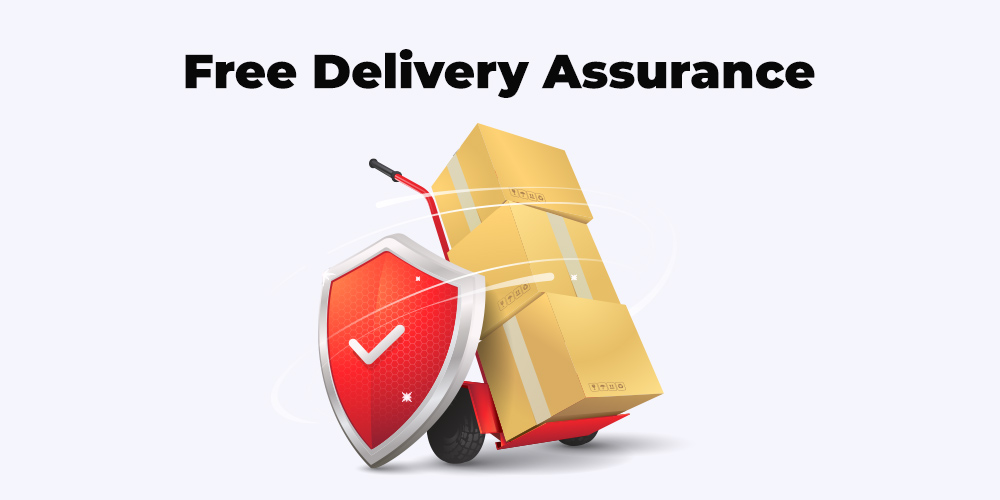 Additionally, you can give free delivery assurance to your US customers. A free shipping guarantee automatically provides free shipping to any individual item worth $35 or more. Any order totaling $35 or more from your shop for US shoppers.
How free shipping can work for your shop?
For you, the seller, free delivery is not truly free. You must still compensate the shipping service for delivering your orders to buyers. By incorporating shipping charges in your item prices; buyers know the total cost of their purchase up front. Thus, you avoid losing money on free shipping orders.
Consider the following scenario: You sell a $35 item and currently charge a flat rate of $5 to ship it. One option to give free shipping is to increase the item's price to $40 to meet your shipping costs while charging no additional shipping fee.
Set a minimum order amount
Minimum order numbers encourage customers to make additional purchases from you. Customers may be enticed to spend more in your store if you require a $35 USD order minimum as part of your free shipping assurance. Track your average order value, or the average amount each consumer spends in your store, to see how adequate your free delivery assurance is.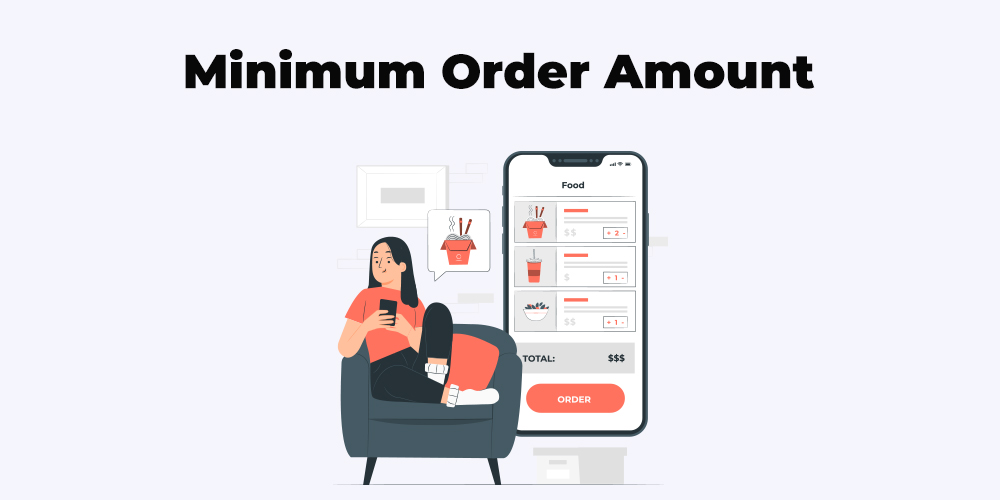 Calculate your current average order value to see how your free delivery guarantee affects your average order value over time. Download your orders' CSV file and use your spreadsheet's formula function to determine the average values in the column labeled "Order Value." With free delivery assurance, your objective should be to increase the value of your average order.
For example, suppose your current average purchase value is USD 25, and your minimum order value for free shipping is USD 35. In that case, tracking changes in your average order value every month might assist in establishing whether it is an effective strategy for your business.
2021 Christmas dispatch deadlines
We understand that the Etsy holiday shipping season can be stressful about shipment deadlines and additional expenses. That is why we have compiled this helpful guide with information that will assist you in successfully delivering – so you can focus on delighting your customers rather than worrying about delivery.
We are sharing information from the delivery companies available for purchase on Etsy. We will update this article as new information becomes available, so bookmark this page and return throughout December.
Each major delivery service has a deadline by which parcels must be shipped to ensure they arrive by Christmas Day (Saturday, December 25).

Rates over the Christmas period in 2021
Throughout the peak Christmas season (the busiest time of the year for package delivery); several delivery businesses modify their prices and fees to ensure they continue to provide the best service possible to their customers.
Changes in rates or surcharges will instantly reflect the price of postage labels purchased on Etsy.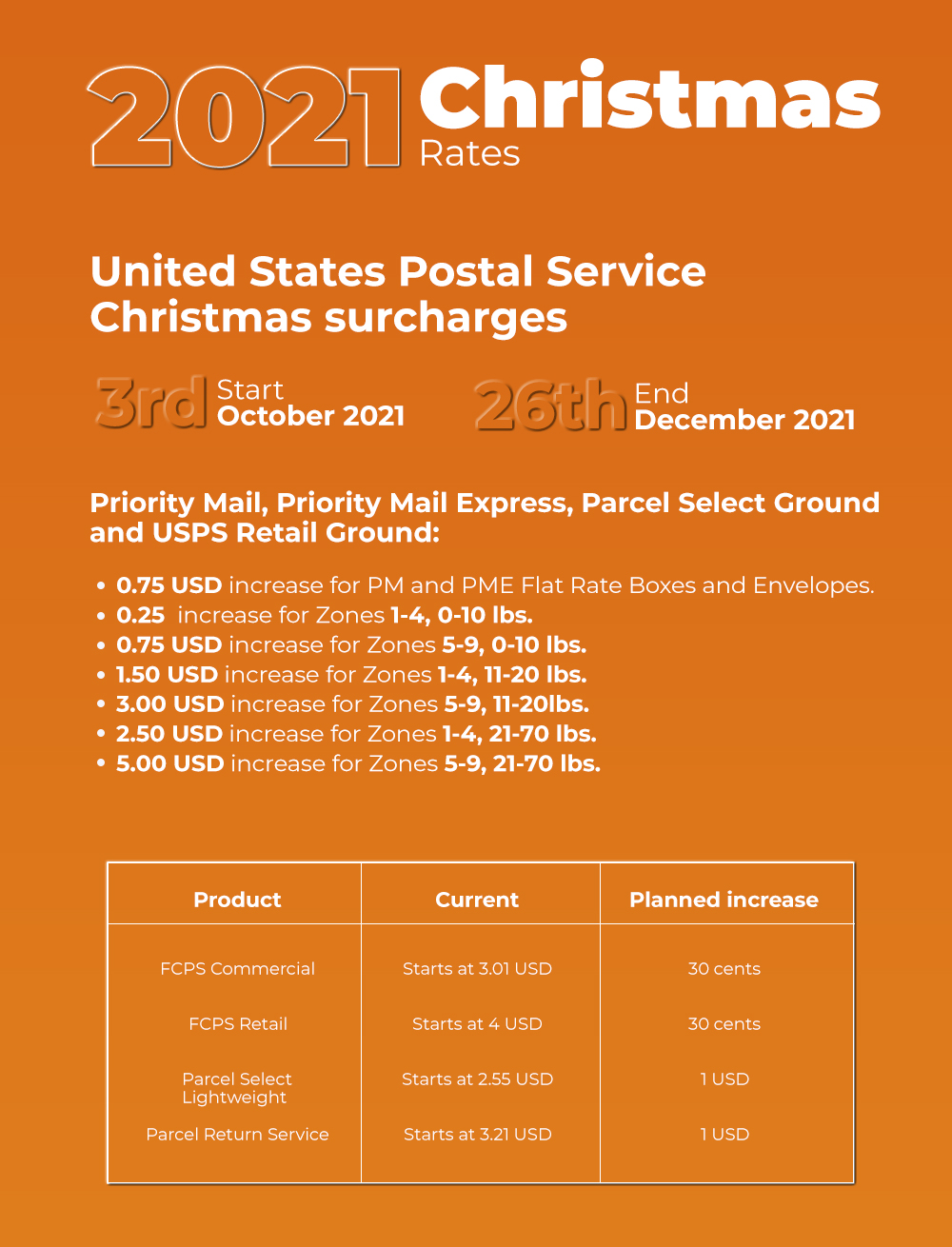 Worried about using a currency other than a dollar ($) & language other than English? Toss your worries in the trash because the CedCommerce – Etsy Integration app is equipped with the features of Multi-language and Currency Converter. Try out the app today.
Tips to deliver smoothly this Holiday season
This year, more people than ever are shopping online. Indeed, 1 in 4 Etsy shoppers intends to begin their holiday shopping early this year – mostly to avoid delivery delays.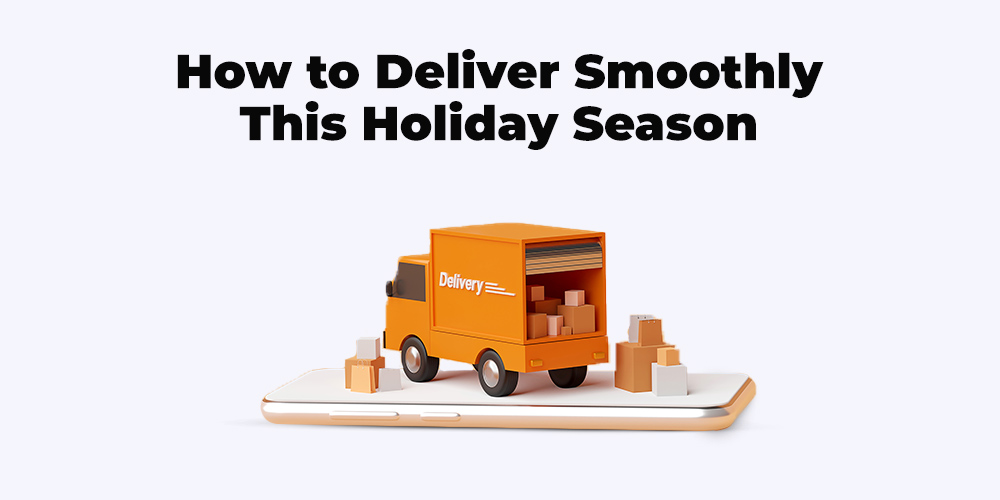 And with the continuous growth of online orders, it is essential to have a clear delivery strategy to offer the best possible experience for both consumers and sellers. Get your store ready for the Etsy holiday shipping season by following this checklist.
Examine how long it takes you to process a given order
The processing time specifies how long it takes to prepare an order for dispatch and deliver it to your delivery carrier. The processing time you select helps consumers establish expectations before purchasing an item, and faster processing times may result in increased sales.
For shoppers, delivery time is important. Many buyers anticipate receiving their items within seven or eight days. Throughout, the purchase process; Etsy keeps your buyers informed. The status of their orders depends on the information you provide such as your processing timeframes and delivery timelines. Adjust your quoted processing time to accommodate purchasers' requests while remaining realistic and accurate about the amount of time required to prepare the item and schedule delivery.
It is essential to communicate anticipated delivery dates
By including delivery profiles for your preferred carrier and mail classes for various destinations, as well as your processing timelines; Etsy can display shoppers an expected delivery date for when their things should arrive. Research revealed that knowing when an item would arrive was a critical component in shoppers' choice to purchase on Etsy.
Etsy will also notify customers if the shipping service you've chosen is experiencing delays; which could cause their estimated delivery date to extend after their product is in transit.
Use postage labels to save time
If you live in the United States, purchasing Postal Labels can save you up to 30% on retail postage rates. Additionally, you can save money by scheduling a free pickup from your USPS postal carrier or bringing them to a USPS postal drop-off facility in your area.
Similarly, sellers in Australia, Canada, and the United Kingdom can save time by purchasing postage labels on Etsy.com and printing them at home. Postage Labels assist in automating critical stages of the fulfillment process. When you purchase a domestic or international label through Etsy; it immediately updates the buyer's address and marks the order as dispatched. Tracking is included in most services. So shoppers can rest easy knowing when their orders arrive.
Sellers located in other countries can purchase postage labels directly from their preferred delivery carrier. Numerous delivery companies offer pre-printed postage labels that you may order online and print at home for Etsy holiday shipping season.
Consider providing free delivery
When you include free delivery and a guarantee of free shipping in the United States for your listings; they receive priority placement. Additionally in the app's US search over items that do not. Items that ship for free also have a better chance of being included on Etsy's advertising platforms. In the United States, including email marketing, social media, and television.
While costs associated with packaging and delivery will always exist, you may examine strategies to include them in your product pricing strategy. This will aid in cost recovery and meeting customer expectations. If you enable a free delivery guarantee in your shop, you may use the innovative pricing tool to change the prices of your items to recoup postage expenses.
Consider getting delivery insurance
Purchasing delivery insurance can provide peace of mind in the event of financial loss, particularly for more expensive items. Additionally, it can act as a safeguard in the event that an item is lost or damaged during delivery; simplifying the process of issuing a refund to your buyer.
When you purchase USPS or FedEx postage labels on Etsy, you can add protection to your packages by purchasing USPS or FedEx parcel insurance with Shipsurance. Shipsurance's insurance policy provides coverage for damage and non-delivery.
In Canada, sellers can purchase postal labels from Canada Post. Royal Mail provides parcel compensation (liability coverage) for postage labels purchased from Royal Mail on Etsy.
Keep calm and carry on
If you're feeling like you're falling behind on orders, you can place your shop on holiday hold; to give yourself time to catch up on orders. If it's taking you longer to fulfill orders, double-check your processing times. Etsy will notify you in your shop manager if you need to update your processing times so just keep an eye out there for a reminder.
CedCommerce is here to help you implement these strategies for Etsy holiday shipping season. If you're a CedCommerce client, feel free to reach out to your account manager to discuss the best way to begin implementing these strategies today.
If you're not currently a CedCommerce client and would like to learn more about our suite of services, contact one of our e-commerce consultants here. We hope you embrace the holiday shopping season prepared and manage to do so relatively stress-free even if it becomes hectic. May you have a quiet Etsy holiday shipping and shopping season with your loved ones, rest, and refuel for the coming New Year.
Looking for more ideas to succeed this Etsy holiday shipping season? View our recent on-demand Etsy Holiday Webinar, strengthening your Holiday strategy with a buyer-centric approach.