Ecommerce in Southeast-Asia during COVID19
Running short of time? Get PDF of the blog in your mail.

Play Now
Empty streets, malls, and shops can be seen all around the world dealing with the pandemic outbreak of the COVID-19 virus. The new year transitions saw the tragic fall into the markets. Whether it be December 31st or the Chinese New Year, February 12th. It can clearly be seen that since then, there has been a gradual and definite change in the buying behavior of the public all over the globe. Southeast Asian countries experienced the same pinch! So, let's find the current proceedings of Ecommerce in Southeast-Asia during COVID19
In these confusing times where anxiety is up on everyone's nerves, we've compiled this article to help you find all the right answers at one place. Starting from the initiatives the government took into consideration for the eCommerce sector looking at the increasing demands of the public, to straight into the steps brands like- Shopee, Lazada, 11Street and others are taking to help your business sustain better in this hard hour of need. 
The current state of eCommerce in Southeast Asia during COVID-19
Southeast Asia, like the other parts of the world, had the public sitting packed in their homes looking for the essentials and other necessities over the internet. A set category of products were checked out the most including-
FMCG products
Home and Living, and
Beauty and Care.
Apart from the online shopping for these commodities, Food delivery services have grown threefolds since the pandemic started. Also, these dependencies of the Southeast Asian public over the online shopping platforms like Shopee and Lazada are signalling towards the development of faith and long term connections with shopping online. In such times, more and more frontline warriors (delivery force) are putting an exceptional care of the accessibility and hygiene of their customers.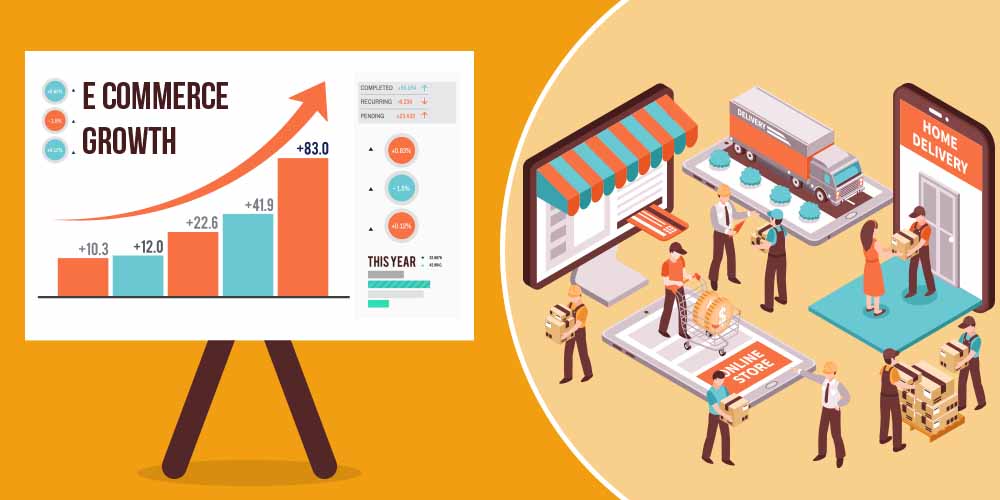 So, until this hard time passes, eCommerce will continue to see peak growth in terms of needfulness and with the services, however, over-pressed due to the pandemic being so excellent and safe, the trust over the online shopping is going to rise exponentially, even after post-pandemic times.
How Shopee, Lazada, 11Street and others are responding to COVID19?
Now was the time when large leaps were to be taken in order to cope up with the prevalent situations and the authorities and BIG players did take the initiative for that. Where on one hand, the brick and mortar stores, malls were suffering the effects of this COVID19 situation, on the other hand, the eCommerce sector started to see a rise in the demands.
The BIG Players are standing on their toes for their sellers!
Shopee
Shopee, one of the leading eCommerce platforms in the region, started taking actions at the early stages of the outbreak so that it helps sellers to cope with it. The marketplace giant has taken various steps including-
Announcement RM15 Million Shopee Seller Support Package
Aiding the local SMEs and individual sellers in the region, Shopee announced the RM15 Million Shopee Seller Support for sectors including retail, fresh produce and essentials. Here are the highlights of this package
For New Sellers: On joining Shopee as a new sellers, the business/individual will get-
RM400 (Shopee vouchers)
RM200 (Free Paid Advertising)
RM19 (Free Shipping Package)
Apart from this, the new Shopee Mall sellers will enjoy a Full Commission waiver while joining Shopee.
For Existing Sellers: A seller fee subsidy has been introduced, wherein Shopee is giving a discount upto 45% to the sellers on the RM19 Free Shipping. Along or Optional, coins cashback programmes are also introduced.
Seller Sales Support is also introduced wherein the sellers will get-
RM6 Million (vouchers & free paid advertising credits)
RM100,000 (weekly campaign vouchers)
RM400 (free paid advertising per seller)
NOTE: The last date to applying for RM15 Million Shopee Seller Support Package is May 20, 2020. Have a look at Shopee's official website and their INFOGRAPHIC to know more!
Providing back support to the logistics, thus helping sellers
Refuting all the rumours spreading over the social channels including WhatsApp and WeChat about the halt in its services, Shopee tightened its grip over the supply chain of the essentials and the commodity being sold over the marketplace. This is a big relief for the sellers during these pandemic times where there is a queue coming up for the orders of necessities and groceries.
Adjusting to the MCO's business hour restrictions
On 10th April, when the Prime Minister of Malaysia Tan Shi Muhyiddin Yassin, announced that the lockdown was to extend upto 28th of April along with some changes in the operating hours of the businesses. Shopee with a quick move made adjustments to meet the requirements of the MCO's regulations and kept functioning with pace for all the sellers.
"Thank you for your patience. As announced by our Prime Minister, Tan Sri Muhyiddin Yassin on 10 April 2020, the National Movement Control Order period has extended until 28 April 2020. Having said that, we would like to announce the new arrangements to the existing steps we are taking to help your business adjust during this period." – Shopee
Arrangement of Work Travel Passes for the delivery services
With restricted movement all around the region, Shopee gasped pace and immediately started issuing Work Travel Passes for the personnel involved in the delivery service. They came up with a template that could serve all the businesses as a legal pass so that the delivery isn't interrupted and the sellers find it easy to process their orders.
However, a few sellers were having some troubles in making deliveries,
But Shopee clarifies that, due to a few Delivery Providers having 3rd Party drop off points, their working and accessibility isn't assured by them. Along with this, they also provided the links to the information sellers might need to know to continue a flawless business even during the pandemic!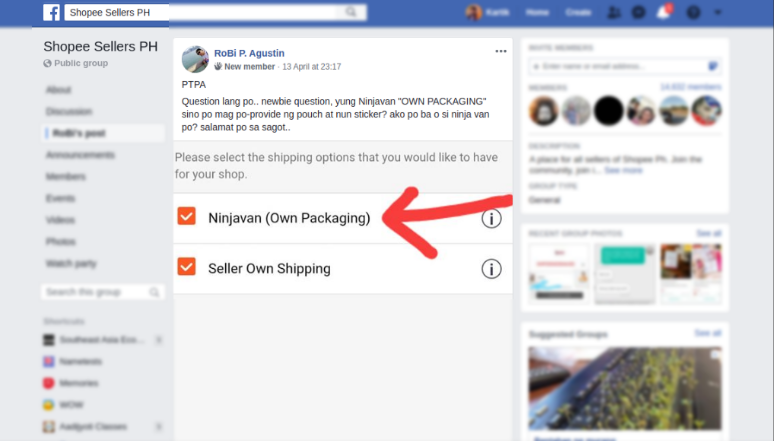 Lazada
Lazada has been taking exceptional measures to help out the local communities in the Malaysian region. It has been striving really hard to bring the Cameron Highlands farmers online to sell their products over Lazada. The marketplace giant has also pledged to support eCommerce entrepreneurs and SMEs during this pandemic outbreak.
Pakej Kedai Pintar (Smart Store Packages)
Enabling SMEs during the strict MCO order in the Southeast Asian region, Lazada announced its Pakej Kedai Pintar helping almost 50,000 sellers and entrepreneurs. This special package announced during the COVID19 outbreak is starting with a cash fund of RM10 Million and it will be helping SMEs to go online and open up their stores, thus stabilizing their jobs and supporting the economy.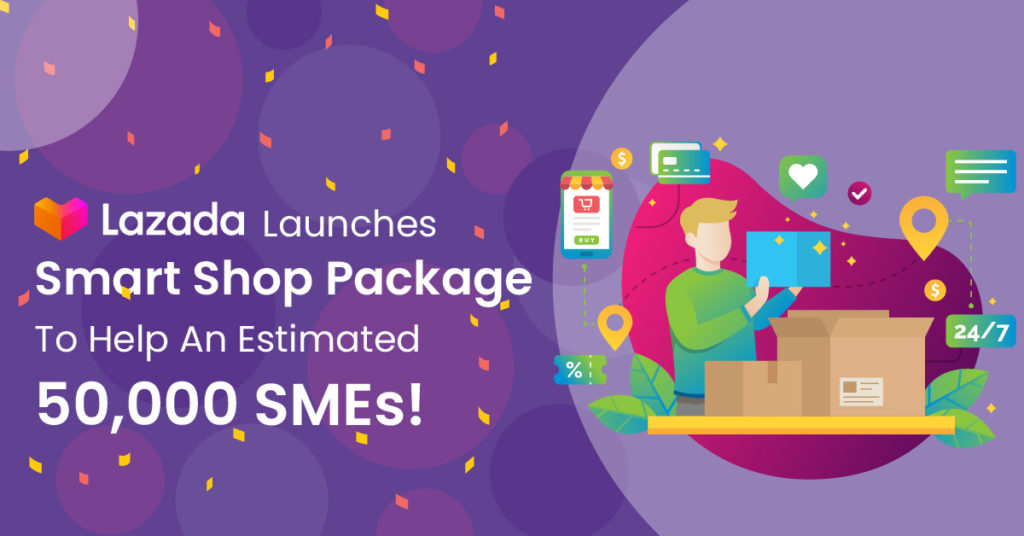 "This initiative is targeted to help an estimated 50,000 local SMEs. Those eligible will be able to enjoy free shipping services and receive fixed weekly payments, as well as the services of a dedicated support team to onboard, train and develop customised sales campaigns with them through Lazada University" -Lazada Official
#LazadaForGood
To keep its audience interested and entertained, Lazada also started online concerts and added a campaign to ask people for charity during the concert only if they wish to do so!
They named it #LazadaForGood.
The #LazadaForGood Charity Concert From Home happened on MARCH 30, 5PM—live on the Lazada app with some mindblowing & special performances by Karylle and Yael Yuzon , The Itchyworms, Munimuni, and Barbie Almalbis!
Removal Of loan interest!
Another great step taken by the online shopping giant Lazada was offering a 0% interest loan to the buyers from 1st of April to 15th of April. This was a remarkable step!
Offering zero-interest loans in this crisis will make the hike in online selling by alluring the buyers!
This made the boost in the market and also arranged a well platform for all the sellers!
Lazada launches three initiatives to empower local communities!
Lazada echoes the government's economic stimulus mission and pledges to support close to 25,000 e-commerce entrepreneurs and small-medium enterprises (SMEs) in Malaysia during the pandemic!
The marketplace is on track to roll out new trade activities and training programs to increase the adoption of e-commerce amongst local SMEs, and support the government's campaign with more initiatives coming along in the following quarters.
Lazada extends P100 Mn. worth of support and recovery program for sellers!
"Helping businesses thrive and succeed is at the heart of what we do at Lazada. We are futureproofing our Filipino SMEs with our Lazada Bounce Back Together program. Many businesses have been affected by the current situation, and we hope our platform can be a positive stepping stone to help business owners bounce back," said Ray Alimurung, Lazada Philippines Chief Executive Officer.
Lazada is targeting onboard over 10,000 sellers, especially businesses selling high-demand items such as fresh and frozen foods, and ready-to-eat snacks. Honouring their commitment to serve the Filipino community during these challenging times, Lazada is extending a helping hand to micro, small and medium entrepreneurs to get back on their feet through eCommerce.
The company will offer sellers peso-equivalent incentives of up to P20,000 which can be used for seller services to support store setup, adding new products, providing customer service, and live video selling training and support. Sellers can also expect more affordable shipping fees that will attract consumers.
Therefore, we can see that all the online marketplaces are taking some serious steps to let the business stand right up front and serve the natives with the basic amenities and also empower the sellers in this crisis time!
People are maintaining social distancing. Preferring to stay at home to avoid any type of mishappening due to this COVID-19. So, they are more dependent upon online shopping to meet the daily needs and the essential goods for a living.
These online marketplaces have shown great personality and agility in this tough time!
The Government, being a helping hand during the pandemic!
The Government has also taken various measures to support the citizens and businesses at the same time maintaining harmony.
New Enterprise Singapore initiative to help SMEs break into the e-commerce market!
Small and medium enterprises (SMEs), who have little or no e-commerce experience, can start selling online through support from a new Enterprise Singapore initiative.
The E-Commerce Booster Package provides both cost and manpower support, Enterprise Singapore said in a news release on Thursday (Apr 2).
The package provides support to retailers for domestic and overseas markets. The one-time support of 70 per cent on qualifying costs is now enhanced to 90 per cent until Sep 30, 2020, and retailers will receive help from solution providers to list and sell products on multiple overseas e-marketplaces.
A list of essential goods was also released by DTI guidelines which will be available all throughout this pandemic situation to all the buyers.
As Per DTI guidelines, Essential Goods include: – alcohols and sanitizers – personal care – vitamins and supplements – baby personal care – fresh meat and vegetables – canned goods – snacks – beverages – household supplies – laundry and cleaning equipment – pet care essentials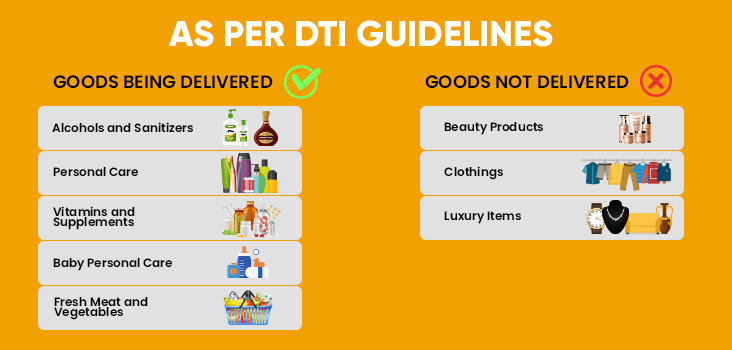 Singapore boosted the virus-hit economy with $33-billion emergency package
The emergency aid package mainly supported workers and help saving jobs in corporations and small and medium businesses. The jobs support scheme, introduced on February 18 to help retain local workers. It will be enhanced and extended, bringing the total support to $10.5 billion for over 1.9 million employees.
Airlines, tourism, workers get support
The above package was distributed as the industry demands. The aviation and tourism sectors had 75 per cent of wages supported, while food services got 50 per cent. Eligible self-employed Singaporeans got monthly cash handouts for nine months, and payouts for lower-income workers increased.
The Governments of each country of South-East Asia made tremendous efforts. They are still completing every benchmark in order to provide ease of living and proper safety to all their citizens. On the other hand, they are supporting the economy with some great strength.
Our Take: What you should be doing?
Sellers from across the globe are facing a really hard time. They are trying to cope up with the damage done by this covid-19 lockdown. But as we say that every cloud has a silver lining, these difficult times can also be perceived as possibilities. Possibilities to do amends that you must have been thinking of implementing for a long time. But could not execute due to other pressing concerns.
If you are a seller, you need to keep a keen eye on the market patterns and current trends to plan for the things. Acknowledge on how to come and how you can turn that to your advantage. It's also an excellent time to experiment with something new or advanced for your store. You can focus on upgrading, troubleshooting, and much more.
Well, we have made a list of 10 things sellers can do during this covid-19 lockdown and get set for the coming things in eCommerce:
Store Development
Look For Alternate Medium to sell
A Complete Website SEO Audit
Strengthen your PPC campaign with Google Adwords, Facebook ads
Content optimization on marketplaces
We all know these are hard times for us. This pandemic has affected us to an extent that none of us has ever expected. These are times to stay strong and to not lose hope. There's not much we can do to make things right. All we do have is TIME by our side! So why not utilise this time to do some small efforts that can turn into larger returns in the future.
Nothing matters more to CedCommerce than the community. We feel deep remorse over mortal and financial loss caused by this rife. Our prayers are with those who are suffering from the Covid-19. Our heart rejoices for those who have successfully recovered. It is in times like these, that we realize how small we are. And the true power lies in the hands of Almighty. And with that, we would like to send out our best wishes and prayers to everyone out there.
We have ensured that we do our little part in fighting this war. CedCommerce has allowed everyone to work from home. We are making it easier for them to stay isolated to protect their families and others in society. Additionally, we are actively making sure that all our employees are in good health condition.
CedCommerce is aiding clients! Modifying their stores as per the most recent recommendations laid down by the Marketplaces and Frameworks. It will help them sustain in the world of eCommerce during the coronavirus pandemic. This involves Gift card extensions for fund generation.
We are offering:
Expert advises on major decisions concerning existing stores, transitions and adaptations to the changes in response to Covid-19.
Consultation and provision of services 24*7 in the form of audio and video calls, on Skype, Zoom, and Hangouts.
Recent Updates via emails and newsletters.
Support in transitioning offline businesses online.
Helping to plan out channeling, smart inventory set up, finding the right tools in association with a wide range of partners.
Take a moment to get in touch with the experts and let us be of some valuable assistance to you in these hard times
WHO has also shown a very agile behaviour as always. The organization has taken serious steps to aware the people of the world regarding the situation and the consequences. They have also published an advisory for the people on how they can defeat this pandemic all together.
CEDcommerce advises to Stay Home, Stay Safe and Stay Prepared for the things to come.
Stay Home, Stay Safe!