Find the reasons for starting a Business on Etsy
Running short of time? Get PDF of the blog in your mail.

Play Now
Among the flood of marketplaces thriving on the Internet, Etsy is good and bestowed with lots of love and trust from buyers and sellers. Starting a business on Etsy has always been worthy as it has welcomed new ideas with creativity and provided a broad market. However, you want to know more- Is Etsy a good place to sell?
The year 2022 began with lots of hope from Etsy 2022 to grow enormously worldwide. The main focus was to enhance the customer experience across Etsy.com to engage, retain, and grow the buyer base. The Quarter 2 result of Etsy has shown us the same, by the success visible from stats. Lets me thrive you towards the benefits of selling on Etsy.
Etsy 2022: Key Highlights
Firstly, during the Pandemic, Etsy has gained well in business; Secondly, the second quarter result reflects; that the marketplace has been able to deliver strong performance. At last let, we thrive you towards the key highlights of Etsy 2022 Quarter 2 result.
Currently, the Consolidated revenue is $585 M, which explains- despite macroeconomic headwinds, the revenue grew up by 10% as compared to 2021.
Net Income is $73.1 M.
With the acquired motive of customer retention on its platform, Etsy has welcomed 6 million new buyers.
The number of active sellers on Etsy.com reached 5.3 M as of June 30, 2022.
Is Etsy good than other Marketplaces?
In this paragraph, we want to tell you; that once you start selling on Etsy, certainly you will know the worth of selling on it. Apart from a broad market, consistent performance among e-commerce platforms and the renowned platform Etsy gives you much more.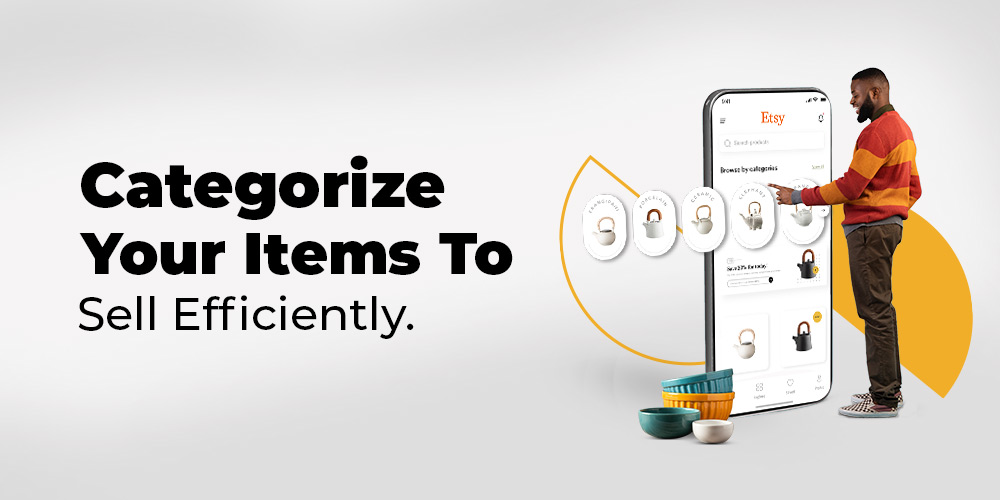 Listing Functions
Firstly, Etsy believes in delivering the best results by finding the right thing in an easy way. Adding categories to its platform has increased the serenity of listing and selling items. Categorizing the products helps you manage the orders and for buyers to find the right desired items.
Video Functionality
Not to mention, buyers are more likely to purchase a product they have seen in motion. Etsy provides you with the amazing functionality of listing items with their videos. 50% of buyers are attracted to it and buy on Etsy.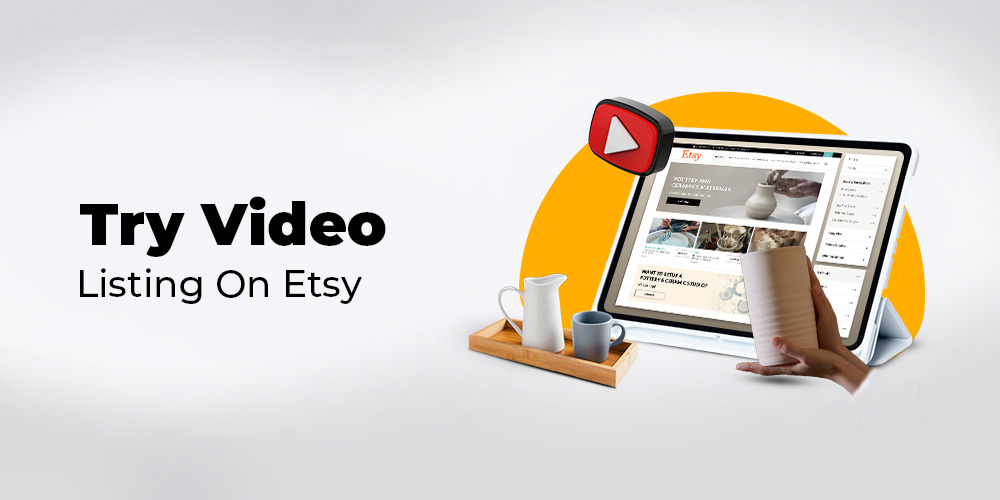 Etsy Ads
Etsy has improved its ranking capability for Etsy Ads by continuing to close the semantic gap. However, Etsy has also expanded the Etsy Ads inventory to the homepage.
Timely Delivery
Etsy is known for the timely delivery of its orders. As per the second quarter, over 90% of non-U.S. listings included expected delivery dates, and over 80% included origin postal code information, key signals for building buyer trust.
However, Etsy has also added the Indian Rupee to the Etsy Payments platform, providing a more localized checkout experience for buyers in India. In addition, it has launched "Buy Now, Pay Later" in Austria, Canada, Denmark, Finland, the Netherlands, Norway, Sweden, and Switzerland, bringing coverage to thirteen countries.
Etsy Star Seller
Etsy introduced the star seller award on July 28, 2021; the Sellers who meet the criteria will earn a badge starting in September. Such a motivational step by Etsy for its sellers has given them the chance to outperform their creativity among buyers across the globe and get recognition.

Etsy Design Awards
Since 2019, Etsy has been honoring its global community of creators through the Design Awards, also known as the Etsies. With millions of items in the Etsy marketplace, these awards bring forward items that may have not yet been discovered and introduce these incredibly skilled makers and curators to shoppers worldwide.
Is it easy to sell on Etsy?
Well, Etsy has leveraged various creative sellers to outperform their talent. With a bunch of benefits of selling on Etsy, it is delightful that you can sell hassle free too. The Etsy selling functions are easy and manageable in themselves; Moreover, did you know that if you already own a standalone store and want to sell on Etsy too?
Numerous sellers have their standalone stores selling handmade, vintage, and unique items. They have already made their smart move by selling on Etsy. This is to say, the CedCommerce ‑ Etsy Integration has helped them to sell on both platforms without any hustle and confusion. Since the festive season is also coming, you have a chance to uplift your small-scale business at a global level with the Etsy-Shopify app.