eBay holiday season sale: Days to focus this year!
Running short of time? Get PDF of the blog in your mail.

Play Now
The holiday season sale is approaching fast, and guess what? The holiday shopping frenzy on eBay has already begun! It's time to dust off those jingle bells and get ready to sleigh your Christmas holiday sales because this year, the holiday spirit is in full swing as early as September!
We all know the usual suspects – Black Friday and Cyber Monday – where deals and discounts flood the virtual aisles. So, why wait until December to reveal your grandest deals and launch Promoted Listings campaigns? You can immediately take advantage of the upcoming dates to attract increased eBay traffic.
This blog will take you on a thrilling ride through eBay holiday season sale insights. So, get ready to mark your eCommerce holiday calendar to unleash the power of these special dates and watch your sales skyrocket!

Understanding the eBay Holidays and eCommerce Calendar
Several dates on the eCommerce holiday calendar can significantly boost your Christmas holiday sales. Did you know that in the past two years, September witnessed a jaw-dropping 40% increase in early holiday shoppers compared to previous years?
Firstly, we have Halloween – a spooktastic kickoff to the best of the holiday sales season, where shoppers hunt for costumes, decorations, and treats. Did you know Halloween spending reached a record-breaking $10 billion last year? That's a whole lot of candy and costumes for eCommerce businesses!
Next comes Thanksgiving, a time for gratitude and gathering with loved ones. But it's also a prime opportunity for sellers as people hunt for dinnerware, décor, and even early holiday gifts.
Pay close attention to the next date on the eCommerce Holiday Calendar. eBay Black Friday! It's the ultimate shopping extravaganza with jaw-dropping discounts and deals. In 2022, Black Friday on eBay surpassed a staggering $9 billion! It is one of the most loved and the best days to list on eBay.

Small Business Saturday – a day to celebrate and support local sellers and entrepreneurs. Last year, small businesses saw $19.8 billion during this special event.
Cyber Monday makes online shoppers look for irresistible bargains. Last year, it shattered records with over $10.8 billion in sales. Cyber Week is an extended shopping bonanza that follows Cyber Monday. It becomes one of the best days to list during the eBay Holiday season sale. In 2022, it saw a whopping $83 billion in online sales!
Next comes Green Monday! This lesser-known gem falls in mid-December. It generated $3.3 billion in online sales last year. And then the eBay Christmas holiday sales follow.
Early October – Halloween Season
While it only lasts a month, Halloween is the spooktastic kickoff to the holiday season. The world transforms into a haunted wonderland with cobwebs, jack-o'-lanterns, and eerie decorations adorning our front lawns.
While Halloween might be about tricks and treats, there's one thing shoppers take seriously – Home and Décor! It's the perfect time for sellers to showcase their spookiest and most imaginative decorations. From creepy crawlies to eerie lights, homeowners are searching for ways to turn their abodes into haunted havens.
So, if you're an eBay seller, it's time to conjure up your best Home and Décor products. Capture the imagination of shoppers with bewitching displays and ghostly delights that will leave them spellbound.
And remember, Halloween is just the beginning of the holiday season whirlwind. This is your chance to enchant shoppers early and set the stage for an unforgettable shopping experience that stretches to the year-end festivities.
Early November – Holiday Preparation
As we approach November 23rd, prepare because Thanksgiving is just around the corner! Traditionally a day for family gatherings and indulging in a delicious turkey dinner, Thanksgiving has evolved into something more – a shopping extravaganza!
With the changing times and more people opting to stay local, we expect a different kind of rollout of Thanksgiving deals. So, you know what that means – Thanksgiving holiday shopping will likely shift gears and head online this year!
Last year, eBay witnessed a staggering 81 million searches on eBay during Thanksgiving alone. So, it's time to get your eBay listing spruced up and ready for the virtual feast. Expect a potential surge in site traffic as online shoppers flock to eBay for fantastic bargains.
Remember, this isn't just about scoring a great deal – it's about making your customers' Thanksgiving shopping experience delightful. From Thanksgiving-themed products to heartfelt thank-you notes, let your creativity shine through and show your customers some virtual love and appreciation.

November 24th – December 1st – Cyber Week
November 24th – eBay Black Friday! A day synonymous with jaw-dropping deals and shopping madness. It's the grandest shopping event of the year, and guess what? The excitement is not just confined to physical stores. Online stores on eBay also take the eCommerce world by storm!
Ensure your listings are well-stocked and ready to impress because eBay Black Friday is the ultimate shop-till-you-drop bonanza. Whether you're a seasoned seller or just starting, this is the moment to showcase your best deals, entice shoppers with irresistible offers, and increase eBay traffic.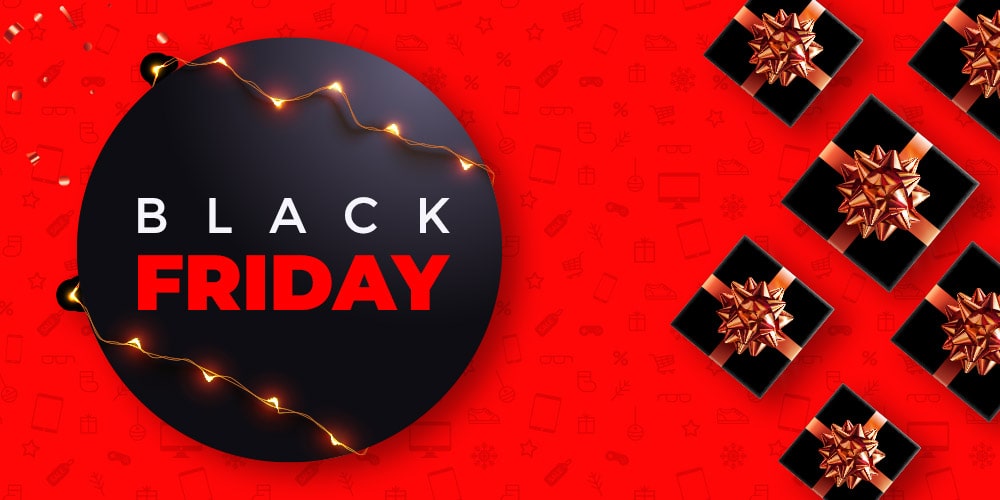 Now, let's talk about November 25th – Small Business Saturday. It's a day dedicated to supporting those fantastic entrepreneurs and small business owners who add value to our lives. And guess what? eBay is a true haven for small businesses, making it the perfect place to show them some love. Plan for an increase in eBay traffic because the last Saturday of November will be exciting!
November 27th brings us Cyber Monday – the ultimate online shopping spree! This day is all about eCommerce, and eMarketer predicts a soaring 21.9% increase in online spending compared to last year.
Last year, eBay had a whopping 150 million item views during Cyber Monday – that's a shopping frenzy of epic proportions!
Don't miss this golden opportunity. If you want to stand out from the crowd and boost your visibility when there's an increase in eBay traffic, consider using Promoted Listings for your marketing campaigns. It's a surefire way to get those products noticed and bag those eBay sales!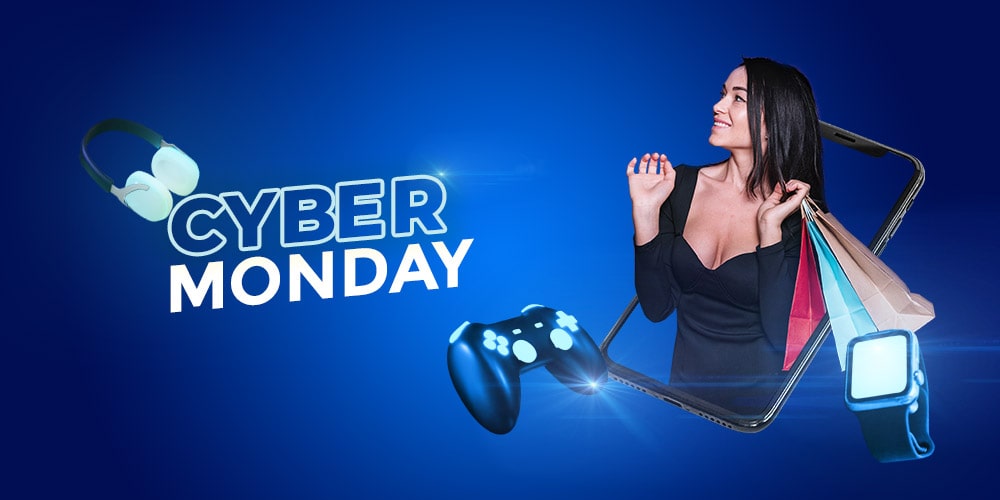 From November 24th to December 1st, Cyber Week is a shopping marathon with multiple big shopping days and attractive deals you offer up for grabs.
With an average of 84 million daily searches on eBay, eBay is expected to be the go-to destination for holiday shopping.
December 3rd – First Sunday of December
December 3rd is just around the corner, and it's no ordinary Sunday – it's the first Sunday of December! It is a shopping frenzy, and you want to be in on the action enjoying the increase in eBay traffic.
This day holds tremendous historical significance as one of the biggest shopping days on eBay during the holiday season and throughout the year.
In 2020, eBay was buzzing with a staggering 92 million searches and a mind-blowing 158 million item views on this very day.
So sellers, listen up – be prepared for an army of excited shoppers looking to capitalize on the most incredible deals from the comfort of their couches. This is your chance to showcase your best products and unleash those irresistible offers that will leave shoppers clicking that "Buy Now" button without hesitation. From festive decorations to heartfelt gifts, ensure your inventory is well-stocked and ready to impress. The virtual aisles will be brimming with eager buyers, and you want to stand out from the crowd!
December 11th – Green Monday
Let's talk about a day that you might not be familiar with but is an absolute game-changer in the holiday shopping realm – December 11th, Green Monday!
Haven't you heard of Green Monday before? Well, it's a term coined by none other than eBay back in 2017, and let me tell you, it's one of the BIGGEST eBay holiday season sales days of the holiday season. It's like a secret treasure chest of amazing deals waiting to be discovered!
With only 10 days left until Christmas and the window for standard shipping rapidly closing, Green Monday becomes the ultimate shopping deadline for those last-minute gifts. Shoppers flock to eBay, seeking those perfect presents that will put smiles on their loved ones' faces.
And guess what? The stats don't lie! Last year, Green Monday saw 81 million searches and a jaw-dropping 143 million item views on eBay. It's a shopping frenzy, and Green Monday 2021 is expected to be the biggest and most exciting yet!
Sellers get ready for the potential surge in site traffic and eBay sales! This is your golden opportunity to showcase your best products, launch enticing promotions, and captivate eager shoppers. Whether it's tech gadgets, cosy sweaters, or must-have toys, ensure your inventory is all set and shining like holiday stars.

Conclusion
From the early start in September to the massive Black Friday and Cyber Monday frenzy, each date in the eCommerce holiday calendar presents a golden opportunity for buyers and sellers. With millions of searches and item views on these special days, it's clear that shoppers are eager to splurge and snag those irresistible deals.
Small Business Saturday, Green Monday, and Cyber Week offer even more chances to shine. Make your mark during the eBay holiday season sale. Plan your marketing campaigns strategically and prepare for the influx of shoppers throughout the festive period.
Don't exhaust your budget by December 25th, as the holiday shopping spree doesn't stop there! Shoppers continue their search for the perfect gifts well into January, making it an ideal time to showcase your offerings.