eBay Promotion Manager: eBay Advertising Campaign For Holiday Season
Running short of time? Get PDF of the blog in your mail.

Play Now
Among all the things that have come out a winner from the pandemic, the eCommerce industry has shown real dominance. Catering to people's needs, eCommerce sites like eBay paved the normalization path for millions through their services. It also led to a growth in the number of online sellers. Growth means competition, and eBay advertisements help sellers with eBay product promotional offers. You get more visibility for your product which increase more chances that your product sells.
While Q4 of 2019 saw US$22 Billion worth of transactions on eBay marketplaces 2020 promises more. The constant efforts and robust supply chain management have ensured a reliable holiday season for both buyers and sellers alike. And this further increases the importance of having a good eBay promotion manager strategy for the advertising of your eBay products.
Promotional offers on eBay
Holiday season sales are about to begin means you'll have to stand out tall and make a mark for yourself. And as we know, eBay is a home for around 1.4 Billion listings out of which over 250 million are promoted listings. The stat gets intimidating enough to motivate someone into opting for promoted listing standard ads through eBay advertising campaign.
The holiday season is going to be a bit in favor of these listings as they have an unfair advantage over others with sellers running the ads for 30 days or more. With that said, let's focus on How's and Why's behind 940,000 sellers opt for eBay Product Promotion and to see what can you as a seller do to get in this race.

eBay Promotion Manager
Attracting more and more customers holds the key to today's online retail sale on eBay. Most of the Top rated sellers prefer eBay promotions manager does just the same by creating special promotional offers and campaigns on eBay to keep you ahead of your competitors. eBay gives you a perfect opportunity to sell products through the markdown campaign option where you can list up to 10,000 items in your campaigns.
eBay's algorithm uses Shipping costs, Item price, and the units sold into consideration when displaying the products for sale, enhancing the cross-selling opportunities for sellers. Also, the advertising and promotion campaigns on eBay can be set well in advance and edited midway through the sale. The items on sale and discount get a special treatment as compared to other strike-through-prices. eBay also keeps in mind to provide a wide range of visibility to shoppers for the products that a seller has to offer. One can find these products on,
Item Page
Bottom of the Item Page
Stores Promotion Boxes
Search Results
When searching within a particular Store
Items I'm Watching section
Ending Soon Email
The "Sale Price" gets displayed as "Buy It Now" price.
The complete process of setting up promotional offers on eBay and executing it involves three simple steps.
Access the eBay Promotions Manager from the marketing tab of Seller Panel.
Customize your eBay product promotion that suits your customers and benefits your store.
Launch the promotion campaign. Don't forget to set your end dates for the promotions you start.
What are the Promotion Plans Available on eBay?
There are various ways to get your products promoted on eBay. And, with the holiday season in mind, shoppers tend to incline towards anything available under a discount. Let's have a look at what eBay's Promotion Plans offer,
Order Size Markdown Discounts
Markdown Sales
Shipping Discounts
Codeless Coupons
Volume Pricing Discounts
Let's dig deeper into these promotion plans to understand them better.
Order Size Markdown
The motive behind the Order Size Markdown is to provide a simple solution to improve the average order value. It gets executed using a nicely prepared engaging user experience for buyers by equipping them with great discounts and promoting relevant products to buy to activate the offer. You can set these promotional offers on eBay for a duration that ranges from a week to 30 days depending on the type of product and the holiday event you are trying to target.
The process is simple. You offer discounts on products when a buyer purchases a certain fixed number of items from you. The threshold you set for the items when placing them for Order Size Markdown depends entirely on your current Average Order Value. It is a great way to climb the ladder of becoming a Top rated Seller on eBay.
How to set Order Size Markdown?
Select the Main category you're willing to promote.
Set the Order size markdown offer details for buyers to avail it.
Select the items and set an item limit for sale.
Review your plan and Launch it.
Markdown Sales
A markdown sale is when the seller decides to offer a product at a reduced rate when compared to its original selling price. The markdown sales campaign on eBay provides sellers with an opportunity to provide products at multiple rates.
You get to set a maximum threshold limit for discounts available. You could offer Upto 30% on Phones where merchandise could have values ranging from 5% to 30%. What's important while providing a markdown is at least 10% of the products you offer should meet or exceed the threshold you've set for the discount offer.
How to set it up?
Set a Save Up to limit
Select the items you want to offer. You can restrict the inventory limit by using either,

SKU's,
Item Ids, or
Set your own rules.

Describe the items for which the discount applies.
Set the dates
Set the image for the sale
Select the offer priority based on your requirements and launch it.
Shipping Discounts
Free shipping eternally is the priority for any person purchasing through online channels. The impact of free shipping is such that purchasers prefer a product at a higher price with free shipping. They do not opt for an identical product that is available at a lower price but has shipping charges as an added cost. It is one of the key discount that Top Rated Sellers use to maintain a great relationship with their customers.
eBay lets you decide the type of free shipping option you want to make available for your customers. You can select from three options, i.e.,
Minimum order value
Minimum quantity, and
Flat rate shipping
Find your average order value and offer free shipping services for orders that exceed the threshold to increase revenue and transaction rate.
How to set it up?
Select the offer you want to give your customers. (Set one from Minimum order value, minimum quantity, and Flat shipping rate).
Select the shipping method and the cost (you'll have to set the price in case of flat rate shipping).
Find and select the items you want to offer a shipping discount.
Enter a description for your customers to see products and brands that'll go on the free shipping sale.
Set the dates
Set the image for the sale
Select the offer priority based on your requirements and launch it.
Codeless Coupons
Something you can offer your recent and previous buyers this holiday season to come back to your store is a codeless coupon. It not only boosts the sales but also is an excellent customer retention strategy for eBay sellers. The codeless coupons are exclusive promotional offers on eBay for anyone who gets to use specific URLs you create through the eBay promotions manager.
You can promote exclusive deals through emails and social media. If you wish to lure in customers and reach the Top rated sellers list, a codeless coupon might do the trick. All you need to focus on is promoting the code and making sure it goes viral.
How to set it up?
Set the conditions. Select the type of offer you want to provide whether it'll be minimum order value or minimum purchase.
Find and select the products you wish to offer.
Describe the items for which the discount applies.
Set the dates.
Set the image for sale.
Select the offer priority based on your requirements and launch it.
eBay Volume Pricing Discounts
The eBay volume pricing discounts feature takes into consideration the quantity. The more you purchase, the more generous your discount is. This promotional offer on eBay is a blessing in disguise that'll help you in your war against the Law of Diminishing Marginal Utility.
As you know, in simplified terms, the law states that with an increase in consumption, shoppers' satisfaction starts decreasing. Thus, in your case, restricting them from spending more on utilities. With eBay volume pricing discounts, you can fight it by encouraging your shoppers to go ahead and purchase more.
How to set up eBay volume pricing discounts?
Select the offer name.
Set the tiers and their respective discounts for sale.
Find and select the products you wish to offer under volume pricing discounts on eBay.
Set the dates.
Launch the campaign.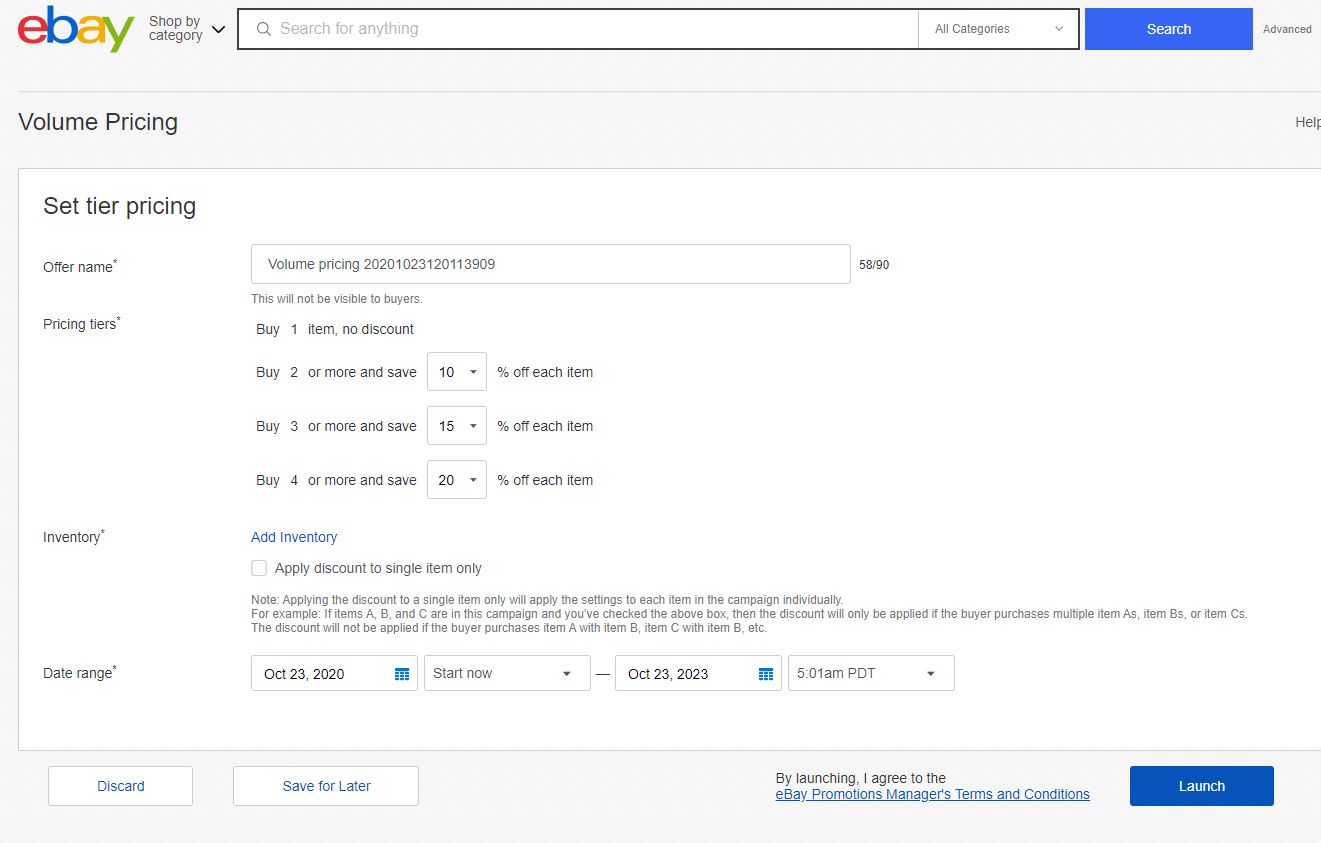 eBay Advertising Campaigns
When there are multiple products available at the same price range, it gets difficult to stand out. And sometimes even to get into the search results when there are millions of sellers. eBay advertising campaigns have been developed for the very reason and assist its sellers in every possible way.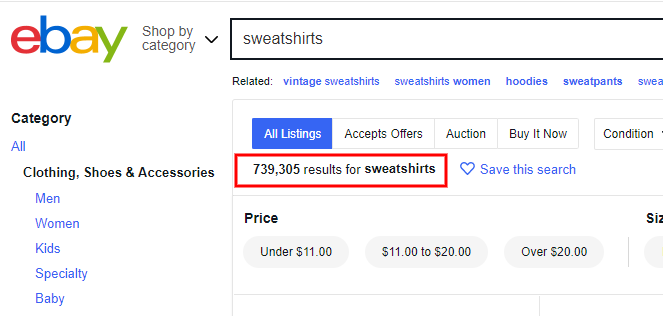 eBay offers a solution with its advertising services wherein a seller can select specific products and promote it through campaigns to jump the queue in the search results. The sponsored ads facility turns out to be a great aid in getting you in front of buyers.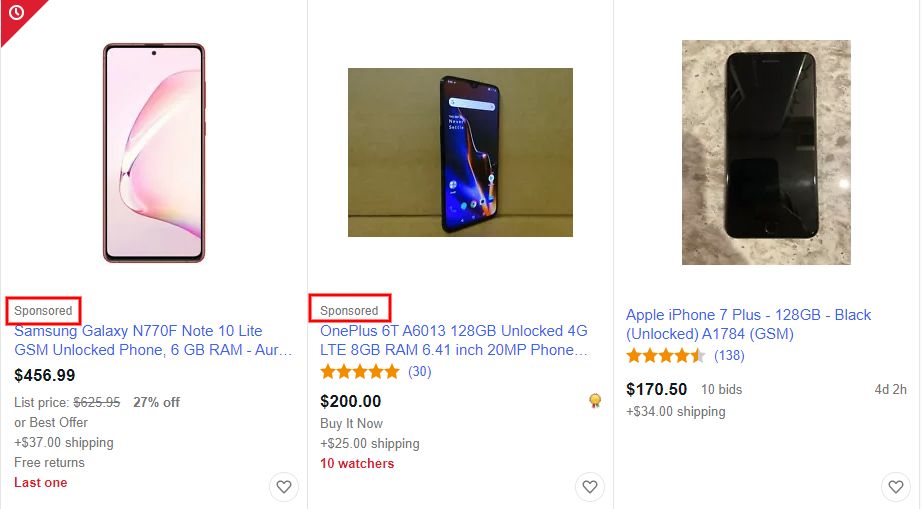 There are two ways to move onward with it.
Promoted Listings on eBay: The option is similar to google ads. It's only purpose is to heighten your product visibility. Here you have to pay the selected amount of charge you choose. It ranges from 1%-20% of the selling price. Every time you make a sale, the amount gets charged.
Brand Advertisement on eBay: It is a discovery tool that shares the insights of sellers and tracks their success. A great tool if you're one of the large brands doing good. eBay conducts a featured case study on these brands. It releases them on eBay Ads showing how the ads have empowered the sellers all over.
Integrate eBay
The holiday season can be a bit too much to look after. Especially with sellers considering multichannel operations, it makes Integration a must. The integration app helps and gets your workload reduced by manifolds, giving you more and more away time from managing the selling process.
The app enables you to create your existing eBay orders in your respective store. Further, it synchronizes the fulfillment status for the same on eBay.

It is also of great assistance when inventory management is being considered as it keeps you from overselling and keeps you updated with real-time inventory status. Moreover, the entire process from product upload, import, product description edits for both the store and eBay works like a charm. One can even analyze their performance on a daily, weekly, monthly, or even yearly basis.
The icing on the cake, if you may ask, the app comes with managers who help you throughout the process and are available whenever you need them. The availability of these account managers facilitates both old and new eBay sellers alike. The more recent sellers tend to benefit more as things get done swiftly and are often accomplished easily and on time with account managers.
Conclusion
It's quick, It's simple, and it's useful. If you are looking for an efficient way on eBay to promote and give your products a boost by enhancing sales through advertising campaigns this holiday season, then you need not worry.
eBay has done every bit of hard work for you. All you need to do is select the eBay promotion plans – Order Size Discounts, Markdown Sales, Shipping Discounts, Codeless Coupons, eBay Volume Pricing discounts. Choose products, apply offer dates, and launch your eBay advertising campaigns. Its best to target 30 days for optimum sales. Also, it might be the time you start preparations to integrate your eBay account with your Shopify store.
eBay provides you with its top-notch inbuilt Promotion Manager that can be leveraged into becoming one the Top rated sellers with proper utilization. The tool helps you in eBay advertising campaigns for seasonal holiday sale events. While the tool significantly reduces the promotion complications, integrating your store can help reduce your workload significantly.