How A Tech Giant's Sales Soared With CedCommerce's Wish Integration For WooCommerce?
Running short of time? Get PDF of the blog in your mail.

Play Now
Short Summary
The e-commerce industry is constantly evolving, and businesses need to adapt to stay competitive. One way to do this is by utilizing technology to automate operations, expand reach, and increase sales. This is exactly what Black Bull Shop, a tech giant, did by integrating Wish with their WooCommerce store.
Julian Munoz, the CEO of Black Bull Shop, started his online business in 2018. With a clear vision of delivering the best and most affordable electronic gadgets to users worldwide. It also has well-established brick-and-mortar stores in many central cities of the US.  The company was planning to expand its business on Wish, and that's when it came across CedCommerce. 
Challenges
Before starting the online business, Julian was selling through his physical stores. Julian decided to expand his business to get bigger and better but was not sure where to start from. After thorough research and understanding of the market, the team decided to sell on the Wish marketplace. But at the same time, found it difficult to export products from the WooCommerce platform to Wish. Initially, it took the team a lot of time and energy, and they had to do product listing manually.
Solution
As a result of Wish's recommendation and online review, Julian soon discovered CedCommerce's Woocommerce integration solution. The real-time sync and bulk upload feature assisted him effortlessly starting his journey on Wish and sell cross border.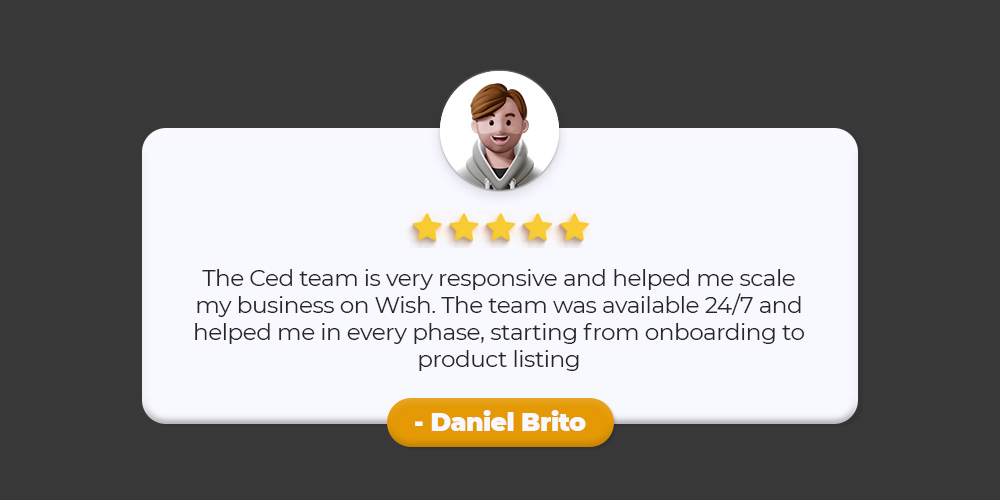 Result
With a little assistance from CedCommerce, Black Bull Shop noticed a remarkable growth in its sales in just a few months. Moreover, Julian's smart decision of expanding on Wish enabled him to attract and nurture a highly engaged audience. The team was now able to reach 60 million consumers globally through the Wish shopping app.
Black Bull Shop: Redefining Success
With hundreds and thousands of SKUs, this electronic store sells high-quality gadgets ranging from graphic cards to refurnished iPhones. While it once did business from its USA Center Store, Black Bull is now predominantly an online business that delivers genuine reconditioned, tested, and recertified gadgets and accessories worldwide. Furthermore, doing business solely online meant Black Bull needed a proven and successful marketplace that was open and flexible enough to allow the company to continue selling, tracking, and delivering orders in a manner that customers expected.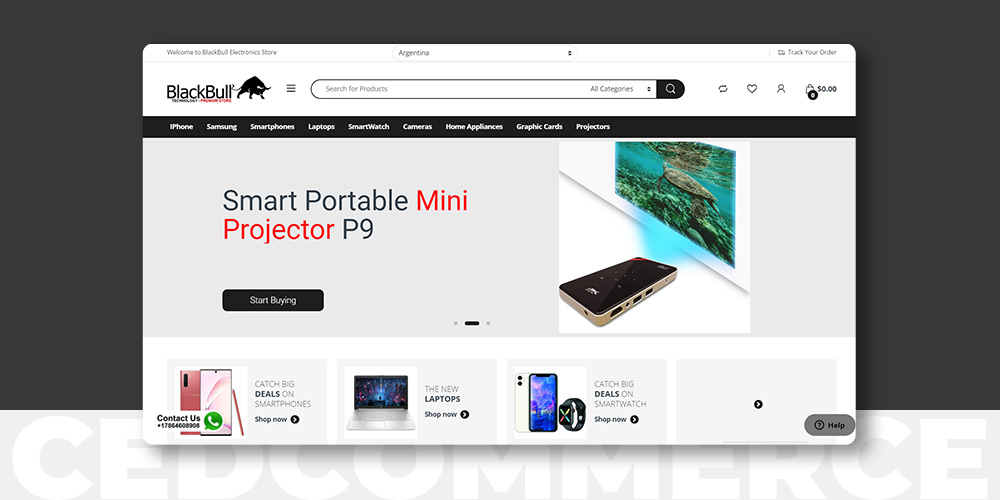 Major Challenge Faced by Black Bull Shop
The team of Black Bull was looking for a suitable marketplace to expand its business online. The popularity and availability of the Wish marketplace in 60+ countries intrigued Julian, and he decided to sell on Wish. At the same time, the prominent concern of the team was to look for a pocket-friendly and recognized WooCommerce integration solution to sync activities between WooCommerce and Wish. Daniel Britto, manager at Black Bull, clearly stated:
"We were honestly looking for a good WooCommerce integration solution that could resolve our query and help us sell on Wish effortlessly."
Julian Came Across Wish Integration For Woo Commerce
While looking for the best WooCommerce integration for migrating products from the WooCommerce platform to Wish, Julian came across CedCommerce as one of Wish's most reliable development partners. He took a free trial first. And was so impressed that he upgraded his plan to premium.
The compelling Feature of "Wish Integration for Woo Commerce."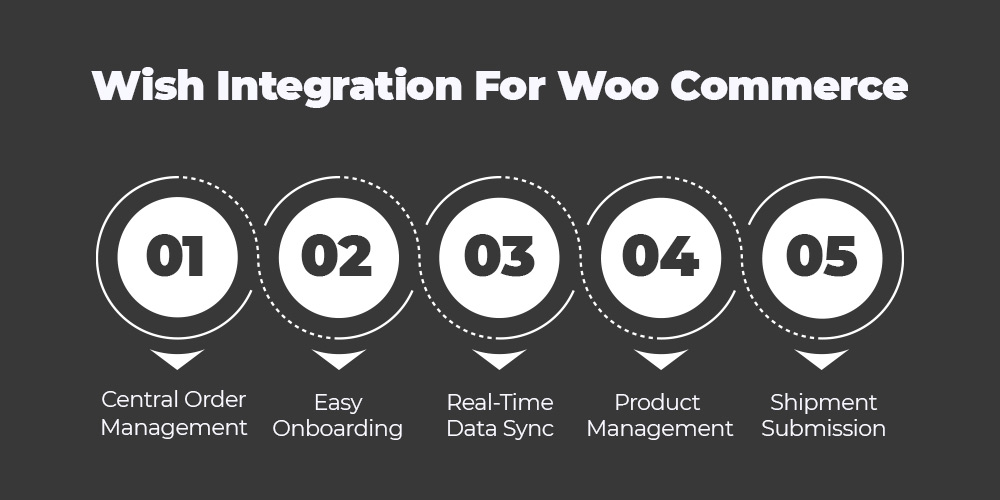 Central order management
The new orders received on Wish are automatically fetched and created in your WooCommerce platform with all the related details. Thus this feature simplifies sales and order management; you can fulfill your order from the Centralized admin panel.
Easy onboarding
You can get started with Wish in just a few clicks. All you need is to create a seller account and connect your WooCommerce store with Wish. The 24/7 support by the team makes the process hassle-free and easy.
Real-time data sync
Orders, product data, and any other update or edit on your WooCommerce store are instantly synced on Wish. It helps to avoid overselling, save time, and guarantee you don't miss key inventory updates.
Product category management
You can easily create product categories on the WooCommerce platform and map them with product categories on Wish. The plugin integrates the activities between WooCommerce and Wish. As a result, it allows merchants to configure the desired product category in WooCommerce with Wish. So the same product category is visible on the Wish store too.
Shipment Submission
Wish Integration for WooCommerce, helps in shipment and fulfillment details sync. Therefore, buyers can also track their products. It ultimately increases customer satisfaction.
Black Bull is Growing, and There Is No Looking Back
Since then, Julian's Black Bull has made huge business and a good customer base. Now Julllian just focuses on the core competencies and makes strategies for the betterment of the business. In the meantime, CedCommerce's Wish Integration for WooCommerce manages all routine tasks and helps him save time and effort from rigorous repetitive work. Everything is managed from a centralized seller panel of the WooCommerce platform. The Black Bull Shop is very happy and satisfied with CedCommerce and says: "I can't say enough good things about CedCommerce. They are absolutely fantastic. It's been a very long time since I last experienced such amazing service. The team is extremely responsive and very knowledgeable. Thank you for the personal attention and absolutely unbeatable service."
Also, explore other Success stories:
Wessi Success Story: Harnessing The Potential of Wish Marketplace With Shopify-Wish Integration
Success Story: Know-How a US-based Lifestyle Store Witnessed 5X Sales Growth with Shopify and Wish