How To Boost Your Sales With OnBuy This Festive Season
Running short of time? Get PDF of the blog in your mail.

Play Now
The festive season is in full swing this year despite the Covid crisis. Fortunately, sellers have stumbled upon fruitful opportunities and managed their businesses. In the same light, the world's fastest-growing marketplace OnBuy is experiencing quite the same ordeal. It is evident in the recent Black Friday sale where it offered discounts close to £50 million in merely one day. Thereby, as a seller, you must take advantage of this festive season and boost your sales with OnBuy in 2020.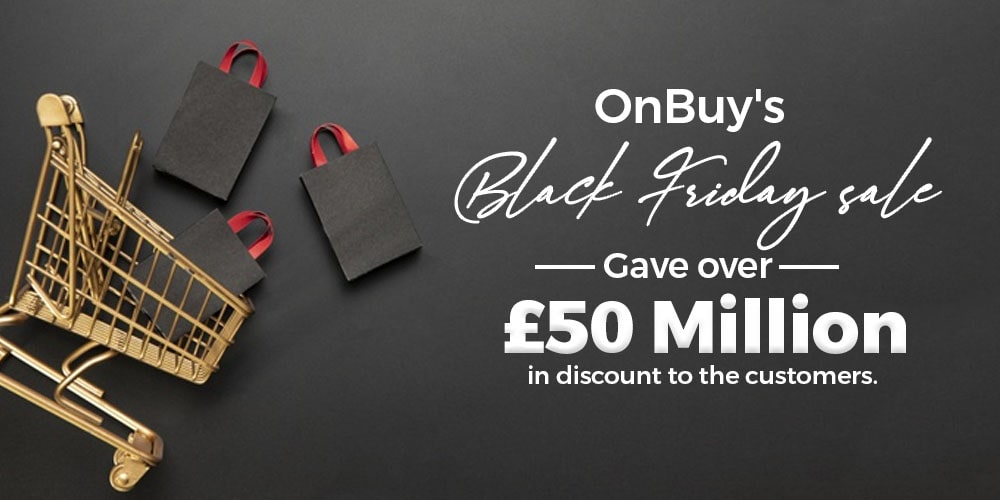 OnBuy gave more than £25 million in discount during the Black Friday market sale in 2019. With a 2x hike in the discount figures from 2019-2020, you can get a clear picture of the festive season sales scenario this year.
Festive seasons: an opportunity to boost your sales
Amidst the Covid crisis, the global e-commerce situation has seen its fair share of changes and fortunately in a positive direction, unlike most of the industries. Sellers have had a challenging year nonetheless crediting to the changes which promoted them to evolve very rapidly. However, some sellers found the situation to be a little more on the easy side in comparison to most. And before 2020 leaves for good, here is the last chance to make some profits.
This is where the festive season comes into play. With everybody locked inside their homes, online shopping has become the only viable and safe option. People are spending 10-30% more on online shopping these days. This sudden surge in the online shopping habit can become a jackpot for a competent seller.
Having witnessed the tremendous growth of OnBuy during Black Friday and Thanksgiving, it is safe to say that festive seasons give your brand a significant boost in terms of sales.
Now, you can become a part of this profit surge adventure as well if you are already selling on OnBuy. If not, all you need to do is become a seller on OnBuy and pay heed to a few points that are going to be listed below. But before we get into the intricacies of the "how to boost your sales with OnBuy this festive season" scenario, let's take a look at a reliable partner that'll be helping you in getting onboarded on OnBuy.
CedCommerce is an official channel integration partner of OnBuy. Sellers can now get their business onboarded on OnBuy using CedCommerce's integration packages. CedCommerce provides integration for frameworks such as Magento 2, Woo Commerce, Prestashop, Shopify, and Opencart.
Avail the following features using CedCommerce's integration packages:
Product category mapping
Profile-based product upload
Bulk product upload
Inventory synchronization
Order management
Notifications
And a lot more.
What practices should you inculcate in your business strategy to boost your sales during the festive season?
OnBuy has experienced a surge in sales with the current figure being £160 million compared to £20 million (2019). Furthermore, this year saw a tremendous 837% increase in sales compared to 2019. These numbers, for the most part, are enough to emphasize the importance of selling on OnBuy.
Here's how you can boost your sales this festive season with OnBuy:
Understanding the current marketplace scenario
The current marketplace scenario dictates that more than 95% of all purchases will be conducted on e-commerce platforms by 2040. Understanding the current trends in the marketplace is crucial as it'll help the seller plan for the future. The sudden spike in sales this year is the product of the Covid crisis.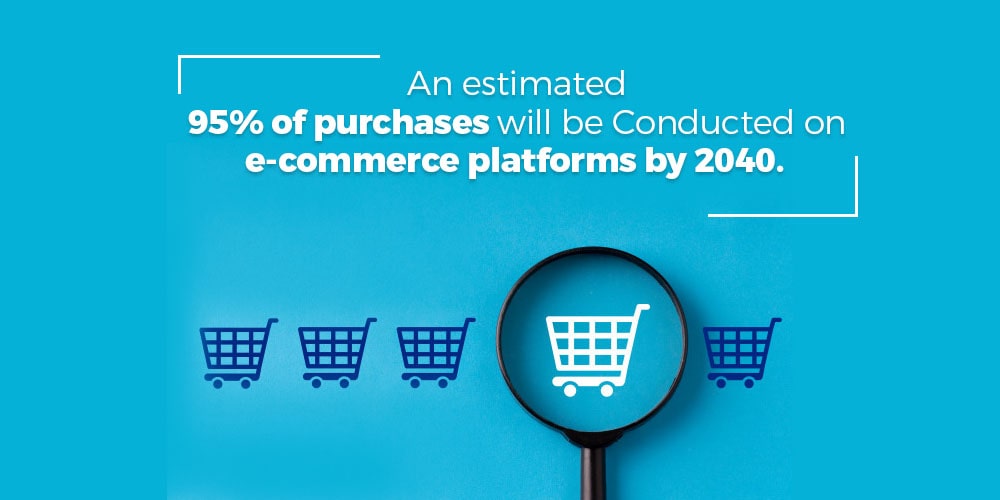 As a seller, you can exploit this situation and boost your sales with OnBuy while making a hefty profit out of it. All you have to do is understand the current marketplace situation and assess the possible shift in trends. Updating your store's catalog with products that have higher demands during festivals is a profitable move indeed. Doing this will increase your Brand's awareness among people.
The global expansion plan
OnBuy is expanding its business in 42 countries by the end of December 2020. Furthermore, the retail giant is also set to establish its presence in 100 more countries by 2023. This, combined with various cultures from different countries, will provide the seller with a plethora of opportunities to work.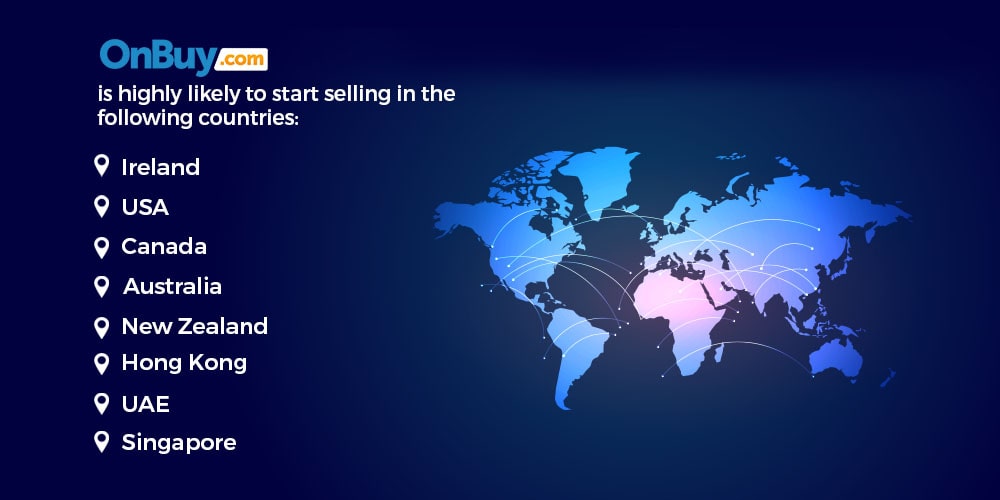 E-retail sales constitute 14.1% of the total retail sales globally. It has been predicted that this rate will increase to 22% by 2023. Diversity is the primary factor that's going to play in the seller's favor.
A viral social media campaign
Marketing forms another critical aspect of the sales and profit picture. This year OnBuy itself invested £1 million for its TV ad campaign. And that's just the TV-based promotion; the social media handles of the retail giant and the CEO, Mr. Cas Paton, are actively participating and posting about the marketplace's current plans in full swing.
Moreover, the online ad campaign has got people hooked with a competition that involves naming the blue creature from OnBuy's TV ad. Social media ad campaigns can churn out massive revenue at times. Furthermore, they'll eventually draw traffic to the website if done correctly. 52% of brand discovery is due to social media campaigns; considering this, you can boost your sales this festive season while being a part of OnBuy.
Catchy product and landing pages
Perhaps the most crucial thing from the mix is the presentation. The average user waits for no longer than 3-4 seconds for a website to load. Miss that window, and you'll lose a potential buyer. Now, if the same happens with a hundred more, the loss will only amplify which is even worse.
You can break this branching scenario by creating such landing pages for the store that load within this limited window. And that's not all; a seller also has to make sure the following aspects of a landing or product page remain presentable and on point:
The images for the products should be clear. They should define the characteristics of the product as it is the only way for a customer to see it in the first place.
Having only one product image isn't going to cut it as certain products have features that are present elsewhere on the surface.
The product description should be written in such a manner that even a five years old kid can understand the subject matter.
The short description should highlight the purpose and features of the product within 200 words.
Add specific points that focus on the festival at hand, certain products are only available during a particular festival.
You can always bring a unique touch to the product's title without risking the optimization process.
A title should be able to define the key attributes of the product. Merely suggesting the "cool factor" isn't a viable option.
Product description shouldn't be taken lightly
Yes, you heard it right. The product description is what defines your product at the end of the day. Taking proper care of the keyword placement and discreteness of points is going to be helpful in the long run. For example, you can add a few quirky points that paint a proper picture of the festival that is in motion.
Moreover, you should take care of the keywords and their timely optimization in order to stay relevant in the marketplace. Nobody wishes to see a Christmas related text during summers.
Attention to customer retention after the sales season has passed
Upon the passage of a festive season sale, you might be enjoying the profit margin you've just gained, but that's not the end. Eventually, you'll have to prepare for the post-festive season sale. A whopping 81% of customers choose to purchase a product only when they trust a brand to some extent.
One of OnBuy's policies makes sure their sellers enjoy all the features they need. For example, if a seller makes less than £500 in sales over a month, OnBuy will waive the next month's standard subscription fee. In this way selling on OnBuy can be cost-effective for any seller from across the globe. Also, 37% of buyers consider themselves to be loyal enough to a brand after making 5-6 purchases. In other words, customers need attention even after completing a transaction. Merely selling off a product as per the customer's demand isn't enough; you have to make sure the customer looks forward to meeting you again.
Doing business amidst a pandemic is no easy feat; there are many variables to look out for. But considering the aforementioned pieces of advice can bring your sales figures up a notch. OnBuy is a promising marketplace, and with CedCommerce at your side, you can boost your festive season sales figures in no time.