OnBuy Fulfillment Guide for the New Year: 2022 Edition
Running short of time? Get PDF of the blog in your mail.

Play Now
With the holidays being a busy time for online businesses, OnBuy store owners like you should not miss out on the marvelous opportunity. You simply can't afford to stay unprepared. In 2020 itself, holiday shopping accounted for nearly 19.7% of overall retail sales — a considerable hike from last year's 13.4%. The holidays have continually been the busiest season for retail eCommerce, so we are here to offer a comprehensive guide for the OnBuy Fulfillment process for the 2022 New Year.
It's crunch time for eCommerce companies like yours to fulfill and dispatch orders during the holiday window. Despite being a chaotic and hectic time of the year for online merchants, adopting the appropriate fulfillment strategy can make inroads towards ensuring that your fulfillment process is effortless and smooth – even amidst the middle of the busy holiday shipping season!
Let's dig deeper.
Stock Up Your Inventory
One thing that you should be wary of – especially during the holidays – is your store inventory!
However, throughout the entire holiday season, you must order and maintain ample stock much before the peak shipping season. Maintain proper communication with your suppliers to stay updated about the exact delivery dates. Order in time to get your stock handy before you step into your seasonal promotions.
This is also critical for warehouse operation optimization. The outcome of this approach paves way for a better procedure to fulfill assignments with appropriate worker staffing. This can even give rise to fast order deliveries in your OnBuy fulfillment chain, transforming into more satisfied customers. It's advisable to estimate the last season's order quantity and gear up your stock accordingly.
Get Your Hands on Enough Shipping Supplies
It is imperative to ensure enough shipping supplies well before the holiday season apart from stocking up your inventory in sufficient quantities!
The last thing that you would want is to run out of shipping supplies in the middle of the busy shipping season, so stay prepared and stocked up. There's no harm in opting for quantities that may seem a surplus too. Just to be on the safer side, make sure that you have enough on hand.
Offer a Seamless Return Policy
It is understandable that merchants like you find themselves occupied in the business of holiday shipping and the fulfillment process. This results in the mismanagement of crafting a sensible, seamless return policy for the unavoidable rush of post-holiday returns.
This is a crucial mistake. Instead, strive to opt for a seamless return policy well before the holiday season and effectively convey it to your customers on your website alongside your product pages. An even better idea is to offer your customers prepaid return labels!
Ensure Top-Notch Customer Service
Efficient customer service is the key to the successful handling of the holiday shipping rush!
Including an FAQ section on your website along with the usage of chatbots are both great ideas. The customer service representatives at your OnBuy store must be equipped with proper training and information to handle all sorts of queries coming their way.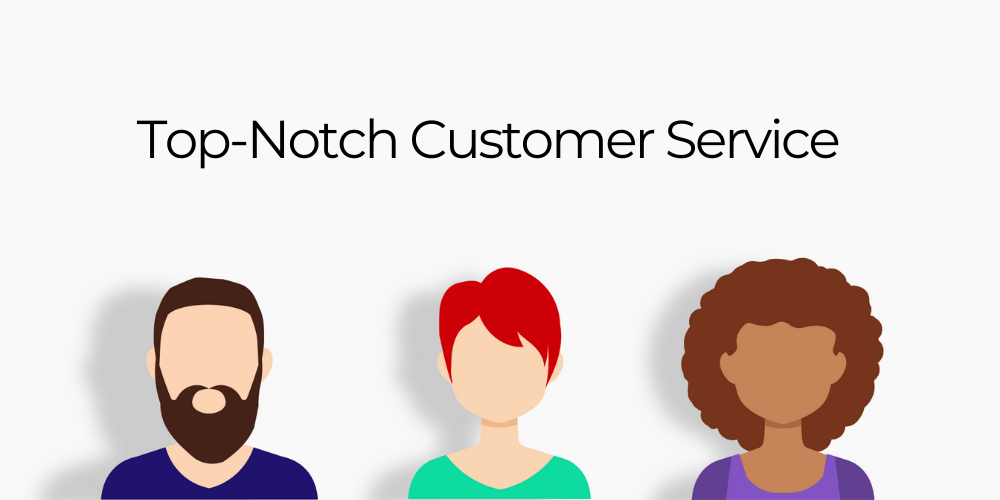 This can be achieved through a centralized inventory management system, tracking shipments, and a website. With all of these integrated together, you can quickly and accurately handle customer service issues.
Outsource Your Fulfillment Process
As other online merchants might tell you, the OnBuy fulfillment process is a time-consuming, expensive process. It requires a lot of energy and attention to detail from your store members.
However, outsourcing the process from third-party agencies can help ease this burden. This opens up opportunities for you to focus on marketing, sales, onboarding workers for the holidays, and other important operations. For merchants looking into this, you can explore a marvelous option in the form of Amazon FBA.
Prepare in Advance
Proper planning and preparation are the keys to success when it comes to having a happy holiday shipping season by maintaining a well-stocked inventory.
You can choose to do a stress test of your website in advance. This will ensure that it can handle the rush and surge of holiday orders. Pay heed to factors like the smooth functioning of your online site, an intuitive navigation structure, and a flawless checkout process.
It's also recommended that you brief your staff about what all are expected of them ahead of the holidays. Do a routine check that your website has up-to-date and precise information regarding all of your delivery, shipping, and return policies.
Maintain Crystal-Clear Communication
Finally, efficient and smooth communication among your customers, suppliers, and couriers is utterly crucial.
If a certain number of customer orders is delayed due to backlogged shipping supplies or inclement weather conditions, make sure to inform the impacted customers right away via social media updates or email blasts. On the same lines, stay in close touch with your suppliers and delivery partners. Coordinate issues like shipping deadlines, delivery times, and inventory levels. This chain of clear communication will bridge any gaps for lack of information that might impact your OnBuy fulfillment process.
How can CedCommerce Help?
CedCommerce is the fastest growing eCommerce solution provider offering exceptional services to businesses of all sizes for more than a decade now. From expertise in multi-channel selling, fulfillment assistance, dropshipping needs, and digital marketing solutions – there are plenty of ways for OnBuy sellers like you to be benefitted.
With the New Year just around the corner, prep your store with this OnBuy Fulfillment guide. Stay prepared for the rush in orders. Reach out to the experts at CedCommerce for any further assistance and make your customers' shopping experience a memorable affair with CedCommerce and OnBuy.