Facebook Carousel Ads: Best Practices To Create Carousel That Convert
Running short of time? Get PDF of the blog in your mail.

Play Now
The major goal for any business is to create brand awareness and increase their ROI. Every business wants to connect better with its customers and convert them into leads. Ads on social media platforms like Facebook or Instagram are one of the many ways to reach your customers efficiently.
Read here all about Facebook Ads and how you can scale your business with them.
With billions of users on Facebook, it's a great opportunity for you to effectively reach your potential customers. And Facebook Carousel Ads are one of the types of Facebook ads with which you can promote your business and drive more traffic to your website.
Facebook Carousel ads can drive up to 10 times more traffic to your website than static sponsored posts on Facebook. They are creative, engaging, and attract more customers than static posts.
Let's dive deeper into carousel ads and learn more about how they can help your business reach more customers. We will also learn how to create a good carousel ad.
What Are Facebook Carousel Ads?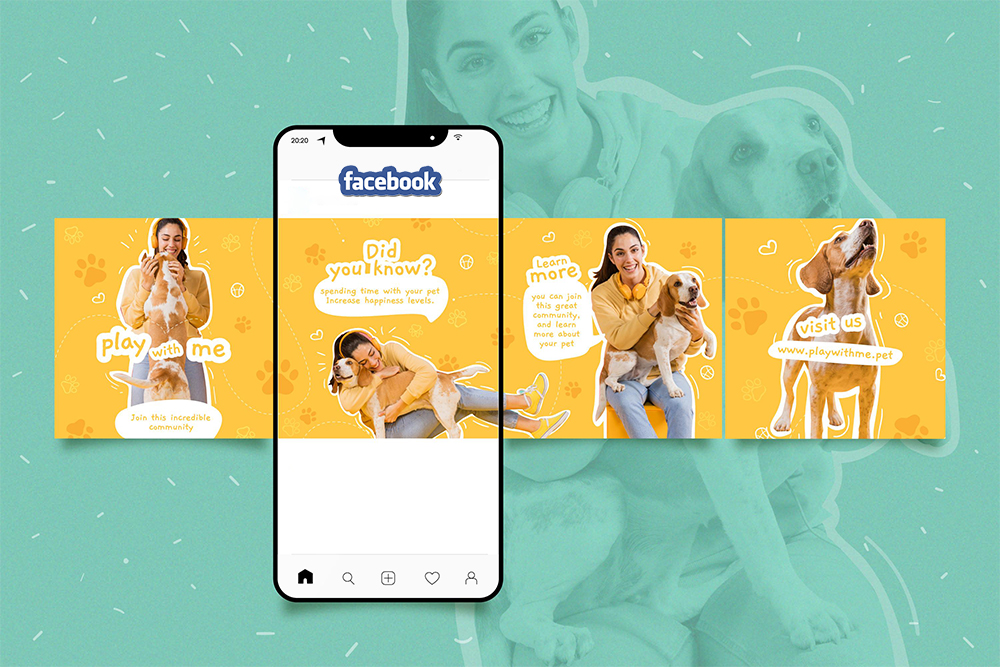 Users prefer interactive content over traditional content formats. It's a fact! Facebook Carousel Ads are an interactive and engaging form of advertising that allows you to showcase up to ten images and videos in a go. Moreover, you can add click-to-action links to them.
Besides, you can also display details related to your product or service, within the images, videos, or stories of your ad. Certainly, it's a great way to reach your potential customers and convert them into leads.
The Specifications Of Carousel Ads Design
There are various specifications you need to keep in mind before creating your carousel Ad. Here is the list of some sizing specifications and other guidelines you can refer to while creating your ad:
Number of Carousel Cards: Minimum 2, Maximum 10 Aspect ratio: 1:1, square (recommended) Resolution: 1,080 x 1,080 pixels (recommended) Image file format: .jpg and .png Video length: Maximum 240 minutes (15 seconds are recommended) Video file format: GIF, MOV, or MP4 (recommended) Maximum file size for video: 4 GB Text: 125 characters Headline: 40 characters Link description: 25 characters
5 Different Ways To Use Facebook Carousel Ads For Boosting Your Brand Promotion
Carousel Ads can be very effective for your brand promotion. You can use it in many different ways to promote your products or services. Showcase highlights of your different products, or show specific details about one product, or tell a story about it within cards. Just use it in the right way and utilize the benefits of the carousel Ads.
Highlight multiple features of a single product or service
Show different angles, features of a product to better educate the customers about your product.
Show different products with cards that link to its landing page
You can display different products with each card having a link to its landing page. Give the customers to choose from and boost your click-through rate.
Show a tour through carousel cards on how to use the product Create a step-by-step guide on how to use your product. Or, use each card with images to show how your product or service works.
Tell a story about your brand
Stories are something every human can connect with. They are an effective way to interactively engage with your audience. Develop a story around your brand or product and share it with your audience through carousel cards.

Create a single larger image using cards

You can create a single large image using each card for a mesmerizing Ad experience.
The Six Carousel Ads Best Practices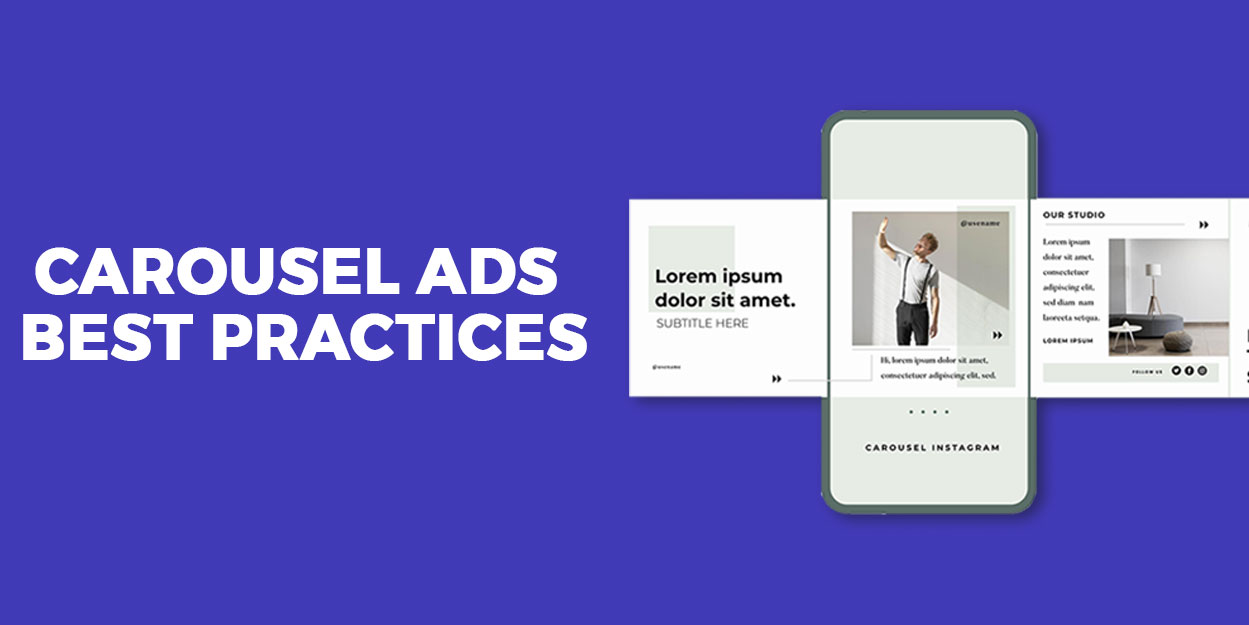 Below are some of the best practices of carousel ads that you can use to your benefit. Follow the practices and get the faster and improved conversion rate with your carousel ad:
1. The first Image Should be Creative And Unique Enough To Grab Attention
With loads of ads available on Facebook, it's very important to be unique to grab the attention of the customer and to stop them from scrolling on your ad post. If you can grab the customer's attention with the first image, the chances are that the customer will swipe through the cards and would want to know more about what's ahead. So, work attentively on the first card and make it creative.
2. Utilize all the available components
Images and videos are two of the most important parts of any carousel ad. However, you can't ignore the other components. The headline, the primary text, the description, and the CTA buttons are also some of the important components of carousel ads. They give context and influence people to click on the ad.
3. Use Coherent and Engaging Images/Videos
Ensure that all the images you are using within a single card must look similar to each other and are coherent. Use similar themes for the images or videos to make the ad look more consistent.
4. Highlight Your CTA Button
The ultimate goal of any ad is to gain customer's reach and convert them into prospects. You can achieve that by adding a call to action to each of your images or videos. You can also add a variety of links in a single carousel ad. For example, you can include a link to the shirt with a shirt image, or to the trousers with trousers image in a single carousel card.
5. Adhere to the specifications and the guidelines
If you want your ad to work effectively, you must follow all the designing specifications and the ad copy guidelines. (They have already been mentioned above in the post.)
6. Use Template
If you want to save your time and lessen your effort of creating carousel ads – you can use the available templates. There are various resources available from which you can get lots of customizable templates. Choose the one that works best for you.
In a Nutshell
As mentioned earlier, there are loads of ads on every social media platform. It becomes very challenging to make yours unique and persuade your audience to go through your ad.
To ensure that happens, it is important to make your ad interesting to get the attention of the user. Use creative visuals or tell interesting stories with the carousel, the end goal must be to make the audience stop on your post and take action on it.
Related
How To Grow Your Facebook Business Page?
How to set up a Facebook Ad campaign: Know step-by-step
Leave your valuable Feedback
Are you also going to use the Carousel Ads for your brand promotion? Or, are you already using one? Let us know in the comments section below. We would love to hear your valuable thoughts.