2021 In a Wrap: Wish Growth, Revenue & Milestone
Running short of time? Get PDF of the blog in your mail.

Play Now
Following the surge of 2020, 2021 has been very thrilling as well as challenging. Since online businesses saw some recovery from the previous year, some businesses continued to struggle, and some outperformed. Meanwhile, Wish continued to thrive. As it's said, no two years can grow simultaneously at the same rate; Wish also had its "sophomore jinx." After great success and growth in 2020, Wish saw a slight downfall in its initial quarters but is back on track to fight the competition. The growth of Wish is remarkable and relished by many big business houses. Its recent steps to limit Chinese merchants, and reward quality service is highly admired by the world. Let's look at the Wish marketplace year summary to understand the company's future prospects.
Wish Revenue 2021
According to the company's recent financial reports, Wish current revenue is $1.74 billion(as of 30th September). The corporation is expected to grow its revenue by 8% through 2025.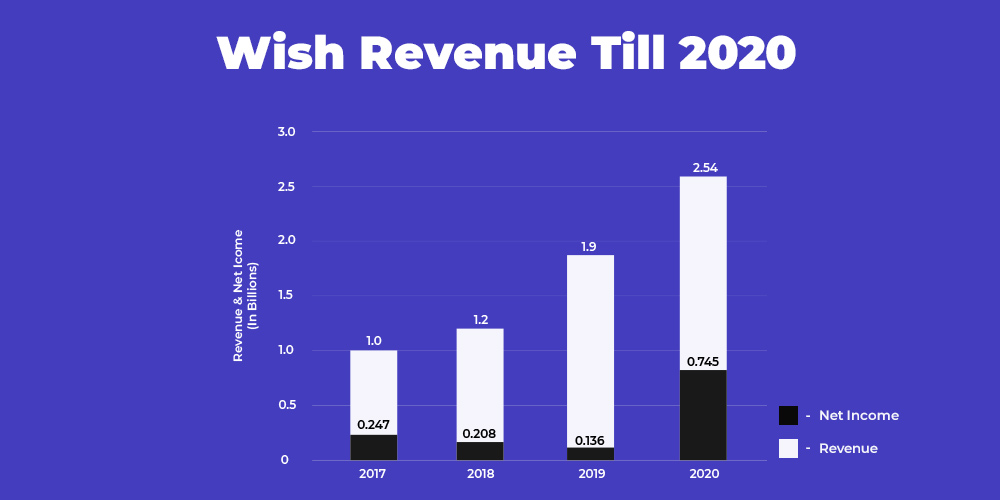 Fortunately, in September, Wish had more than $1 billion in cash on its bank sheet. The corporation appears to have enough cash on hand to carry out its business re-configuration strategy this year.
Know all about New Registration Process on Wish 
CedCommerce And Wish Webinar in 2021
Finally, CedCommerce and Wish hosted a number of noteworthy events this year and want to do so again next year. We held a live demonstration of "Wish Official Integration" to let users better understand our integration service. We also held a "Wish Wholesale Webinar" for budding sellers to grow their feet in the wholesale market without any hassle and complications. CedCommerce and Wish owe such a terrific and adventurous year to their customers, partners, and team's dedication, endurance, and inventiveness.
Join Live Webinar and explore oceans of opportunity to improve your visibility on Wish
Wish New Partnership In The Year 2021
With the industry's leading system integrators and solution provider CedCommerce, Wish pushed forward and developed a varied ecosystem for merchants to facilitate selling operations.
Wish became "One of the most & best reviewed shopping apps with 4.7 star rating."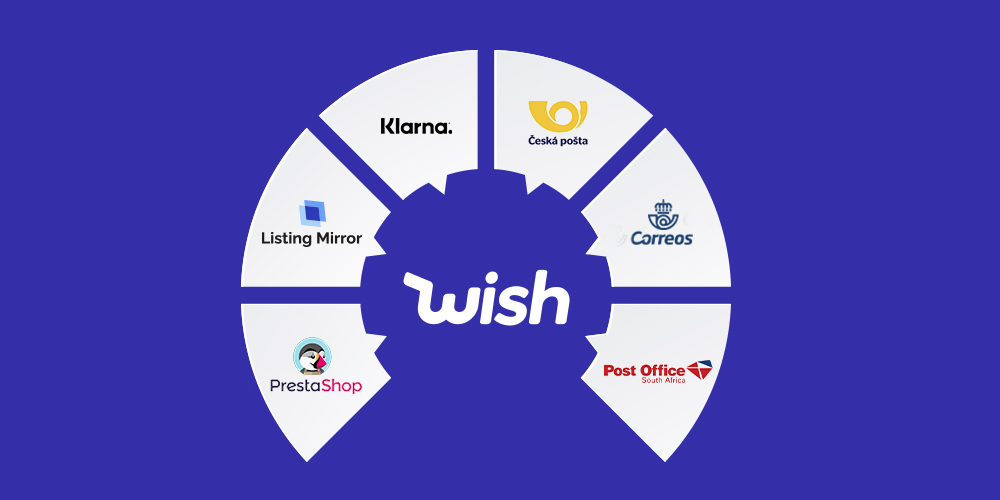 The company always believes in excellent products, and it can only be created on the foundation of great connections. And it is delightful to share that customers, partners, and team members accomplished more in 2021 than ever imagined. Wish announced an expansion of its collaboration with Klarna, Correos, Czech post, PrestaShop, Listing mirrors, and South Africa Post Office this year. CedCommerce, Wish's official partner, provided undisrupted support to Wish to grow beyond the world. Wish gained a slew of new customers and expanded its ecosystem by growing its personnel and partner network. CedCommerce introduced "Wish official integration for PrestaShop" this year.
Festive Season Special Of 2021
Only a few months after its launch, CedCommerce and Wish's newest product, "Wish PrestaShop Integration," was recognized and well praised by merchants across the globe. 
Installed "Pop Up Vending Machine"
In addition to several benefits, Wish never loses sight of the platform's rock-solid reliability and stability, which is especially important during peak seasons like the holidays. New York Times Square has a Wish Winter Wonderland vending machine. It was stocked with "22 popular things for 2022" that can be purchased on the Wish platform. It provided visitors with a last-minute holiday shopping option.
What's New This Year For Wish Shoppers
Most importantly, this year Wish introduced many changes in the app to facilitate sellers and shoppers to have a great experience.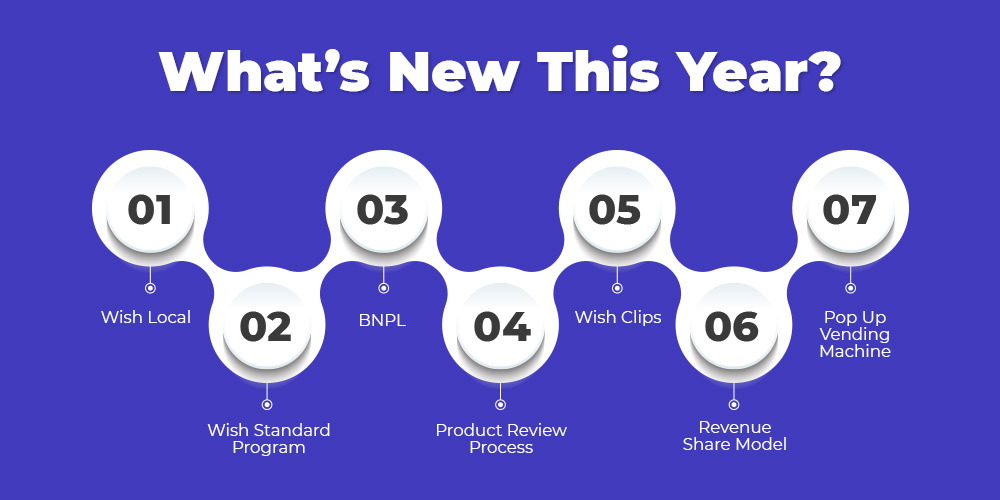 Wish Standard program
The Wish marketplace is implementing the Wish Standards initiative to promote excellent products and other positive behaviors from its merchants as part of a more significant push to boost consumer trust and increase customer retention. Wish has also restricted the number of fake and fraudulent sellers on its platform to maintain the legacy of the Wish shopping app.
The Us shopping app has taken extreme measures to address quality control issues, including actively evaluating vendors, offering financial incentives to attract high-quality vendors, and building logistics services to address client concerns.
Wish Revenue Share model
Now Wish seller fees range from 5% to 25% under the new revenue model. The most important thing to note is that Wish Express orders are subject to significantly lower Wish marketplace fees. It now charges as low as 5% from merchants. The New Wish revenue model got implemented in July 2021 and is contributing widely to Wish growth.
Wish Clips
Wish launched "Wish Clips", a video-first purchasing experience for the next generation. These "Wish Clips" are short videos of a product to make shopping more fun and reliable. Shoppable videos let users purchase an item directly from a sample video in order to reduce customer churn. Wish clips will not only improve conversion rate but it will also assist the platform get good Wish reviews online.
BNPL
Wish collaborated with Klarna to provide buyers with the ease to pay in installments. Consumers will increasingly use "buy now, pay later" in 2022. They can now pay for their items in monthly installments over a period of six months or more using these techniques. Subscription pricing continues to gain traction and expand into new markets.
CedCommerce And Wish Growing Together
CedCommerce is the official development partner of Wish. We work towards making selling a hassle-free process for sellers. The high-performing automation helps to counter each and every challenge of eCommerce.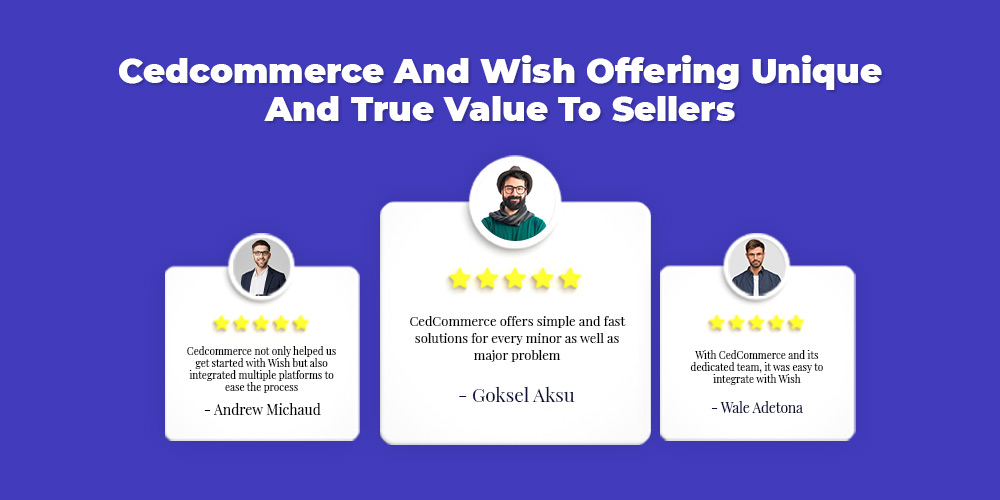 How Many Customers Does Wish Have Per Month?
Wish has been losing users this year. Before going public in December 2020, the company had over 100 million monthly active users (MAUs). During the third quarter of this year, the number fell to roughly 60 million. Considering the innovation and strategies that Wish is adopting, it will grow by 150 million users by 2023.
Quick Overview
Wish offered a "buy now, pay later" (BNPL) option and shoppable videos. These developments aim to entice new shoppers and merchants to the Wish.com platform. The year began cautiously optimistic but ended on a considerably more hopeful note. This was a year for Wish to get back into the swing of things. Along the way, Wish seize fresh chances, double down on what works, and achieves greater levels of accomplishment. Wish growth has no boundary, after a roller coaster ride this year, the Sun is shining bright, and Wish has a long way to go in upcoming years. This Wish marketplace year summary is a short guide for sellers to entail them, what can benefit them in the year 2022. Do you want to connect with the expert? Connect Now!