Why Choose Magento for eCommerce? 10 Convincing Reasons
Running short of time? Get PDF of the blog in your mail.

Play Now
Magento can be claimed to be the face of success in eCommerce, and there are enough reasons behind this. Currently, one-fourth of the millions of eCommerce companies are built with Magento. It caters to more than 2 million websites, including Nike, Lenovo, Samsung, Ford, and Nestle. Even though its success, companies often wonder why they choose Magento for eCommerce.
Well, some convincing statistics denote Magento is the face of success in eCommerce; here are a few:
Magento commerce hosts around 160,000 companies worldwide
65,000+ companies in the US are using Magento
Apart from the US, a decent number of companies from the UK, Germany, Brazil, Italy, and other countries have also opted for Magento
Here's your chance to get a flat 20% discount on Magento Marketplace and PWA solutions in our ongoing Holiday Season Sale till the end of December, 2022. Click below to view our offer:
In case these statistics are not enough, take a look at the benefits of the Magento eCommerce website:
Perform and scale well
Higher traffic
Multi-store management
Inventory and order management
Better outreach
Personalize user experience
Fast checkout
Secure and simplify payments
Extend functionalities and features
Performance analysis
Before you explore the reasons to choose, take a quick dive into why you should launch an enterprise marketplace. Click on the link below to get your copy of the enterprise marketplace guide.
Still figuring out why to choose Magento eCommerce? Here is why:
Why Use Magento for eCommerce? 
Using Magento for eCommerce enables users to handle A-Z of the store conveniently. Also, the merchants don't need to invest separately for different purposes. Yet, business owners ask whether Magento is good for ecommerce. Well, the answer lies in its features. Along with power-packed features, Magento commerce minimizes the cost of web development in every possible way.
1. Open Source – Fully Customizable
The simplest answer to why Magento is best for ecommerce website development is its freedom of customization. At an affordable price, merchants can customize, modify and extend their Magento stores with the free source codes. Magento open-source allows merchants to add new functionalities or features to their online stores.
In short, Magento webs provide the freedom to the merchants to optimize, modify, control, or adjust all of their stores. This is why Magento for eCommerce is beyond comparison. The merchants can use Magento commerce, now known as Adobe Commerce, to get the most of it. 
Check out: How to build a Magento website?
2. Adapts Third-party Integrations and Extensions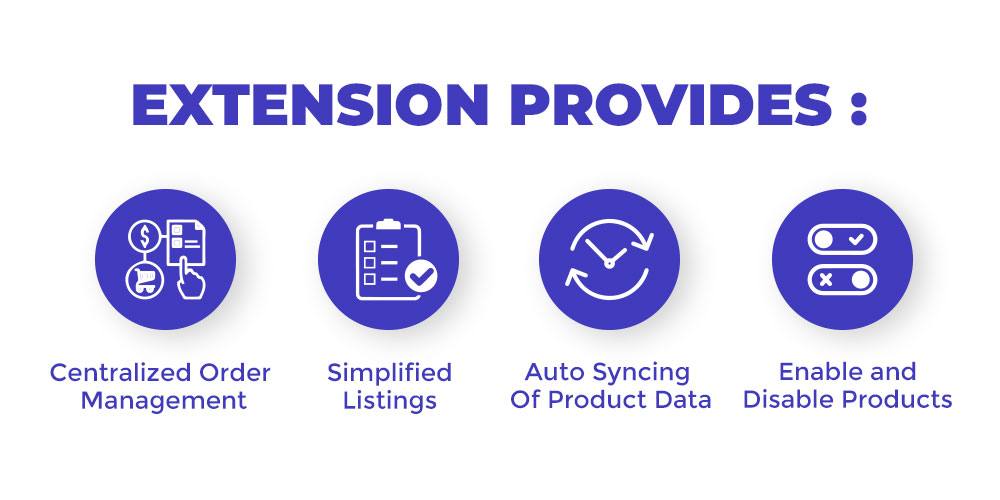 This is one of the most outstanding qualities of Magento. It enables businesses to integrate any third-party extensions, plugins, and add-ons. Custom integration with third-party software can also be built using APIs.
With these integrations, your platform will be able to carry out transactions safely. Moreover, these extensions enhance the design and appearance of your website. Some of these extensions that are worth integrating into your Magento store are-
Read: Tips to reduce cart abandonment and boost ecommerce sales on Magento
3. Creates user-friendly experiences
Magento webs help in creating user-friendly websites. Even any non-technical person can manage inventories and improve the store's navigation without any support. Additionally, it comes with a page builder, which gives the freedom to the users to design their pages as they want. 
Moreover, customers using a website on Magento will be able to find products quickly with enhanced elastic search. These powerful features of Magento satisfy customers and increase their loyalty to the brand.
Magento also provides out-of-the-box templates that improve a website's responsiveness. Various free and paid themes are available in its store. Not only this but these templates can also be customized. You can additionally create themes from scratch to match your business requirements.
Check: How to improve Magento site performance for the Holiday Sale traffic
4. Thrives Mobile Web
Most of the eCommerce sales are generated from smartphones. Mobile commerce is expected to grow by 68% in 2022. The Magento platform ensures a seamless mobile interface that processes smoothly without any hassle. 3rd party native apps and PWAs power this mobile interface. These solutions ensure processing at a great speed in both mobile and desktop views.
However, PWAs are gaining much popularity over native apps. These are more capable of enhancing user experience than native apps. The biggest advantage of PWA is its functionality with a low internet connection. They consume smaller space, unlike native apps, and become more convenient for shoppers.
Magento stores include the following features to make these mobile-friendly:
Product comparison– Users can easily compare products on the Magento store and choose the right ones. It offers them a satisfactory shopping experience.
Push notifications – Magento helps online stores to grab their customer's attention via push notifications. These keep the customers updated with the latest offers and new products or remind them about the in-stock items.
Multilingual functionalities – Both Magento native apps and PWAs simplify shopping and payments for international users. These apps translate into the preferred language of users. It even enables them to pay for their orders within their currency.
Read: How to boost your ecommerce sales: Best Magento 2 Extensions
5. SEO-friendly – Drives immense traffic
Magento knows the importance of traffic on your eCommerce website. Massive traffic on it means more conversions and more sales. That is why Magento has powerful features to drive endless traffic. It enables user visits from different sources such as search engines. Thus, Magento gives you an SEO-friendly website.
Using Magento for eCommerce allows the users to create URLs, meta descriptions, tags, product descriptions, and all other elements aligning with the specific keywords. In short, Magento enables the stores and the products to rank on the SERPs. 
Not only does it support SEO, but also social media platforms for traffic. As a result, you can integrate your online store's Facebook and Twitter pages and extend your outreach. Isn't it enough to convince you why choose Magento for eCommerce? 
Also, check: Benefits of Magento Multichannel Marketplace Integration
6. Responsive Websites
Having mostly mobile users, eCommerce stores always demand a responsive website. Right now, a website with a slow loading problem doesn't get the expected traffic. That's why Magento ensures that the websites are optimized for faster performance. Its cloud-based services enable websites to deploy numerous tools for powering performances.
For example, the content delivery network tool guarantees customer satisfaction. Businesses can satisfy their customers with this tool without worrying about slow speed. Moreover, full-page caching on Magento also ensures top website performances.
Altogether, it helps in enhancing customer experience and reducing cart abandonment rates. Small businesses often face these issues. So, Magento ecommerce for small businesses will be very effective. 
Still wondering, why choose Magento for eCommerce? It has more impressive features for you; check what more Magento platforms offer.
7. Website safety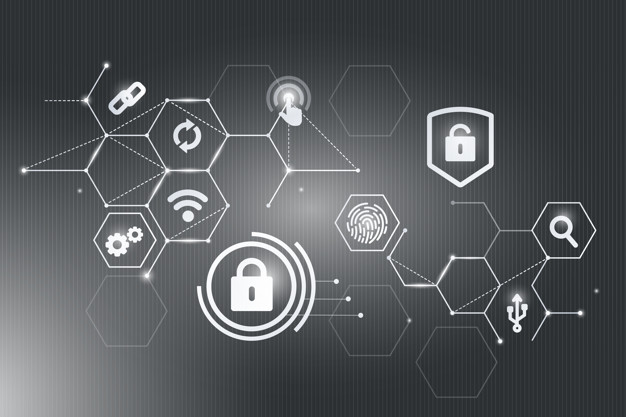 As safety is one of the biggest concerns for eCommerce businesses, merchants often ask, is Magento good for ecommerce? Well, the Magento platform provides essential security norms to safeguard eCommerce. Both Adobe Commerce and community versions of it protect websites from potential risks and malware. Owners using any of these versions can-
Resolve security issues with best practices
Schedule security scans at regular intervals
Receive real-time updates about their security
The re-CAPTCHA and two-factor authentication by Magento protect online stores from risks. Additionally, there is a Magento security center to supply all the information. The store owners can get information regarding security patches, updates, and best practices. The stores can also accomplish the SSL certificates and PCI compliance with Magento. Due to tight security, Magento websites are less likely to be hacked, unlike other sites. Hence, Magento for eCommerce is a handy solution for all. 
Check EthnicSmart's Success Story of using Headless Magento PWA and see how in 2-3 weeks of going live they multiplied their subscribers.
8. Performance analysis
Accurate reports on your website performances enable you to make sound decisions. For this purpose, Magento is enriched with report-building tools that provide useful insights. These tools display everything from average order value to retention rates on a single dashboard.
It centralizes business data on this single dashboard and shows clear information on the website's overall performance. Here, reports are available for:
Marketing– The marketing reports display the status of abandoned carts, products in the cart, or newsletter-related problems.
Review– Review report reveals the number of reviews on products. It even displays customer reviews and ratings.
Sales– With sales reports, the merchants can analyze orders, taxes, invoices, and shipping.
Customer– The customer reports give insights into wishlists, customer accounts, saved orders, and other details related to customers.
9. Multi-channel Management
Businesses observe revenue spikes regularly because Magento enables them to expand their outreach. The multi-channel solution by Magento provides these businesses with a unified interface in addition to higher speed and high-end performance. As a result, the merchants can access different business channels. It enables businesses to:
Different Marketplace Integration– Magento stores enable the merchants to integrate their eCommerce stores with different marketplaces. As a result, the users can maximize their chances of getting viewed. It also indicates more sales from the merchants.
Expand globally– Magento's multi-channel integration enables businesses to expand worldwide. This solution integrates around 150 languages and all payment gateways of the world.
Merchandise– This multichannel solution provides businesses with all content management features of merchandising. So, they don't have any issues regarding merchandising. 
These reasons are enough to answer why to choose Magento. To get even more benefits, you can try the Adobe eCommerce platform. 
Have a scalable business and seamless performance from your eCommerce store

10. Vast community support
Magento offers even more facilities along with these facilities – its community has everything merchants look for. Running an online store is not easy. At some point in time, you might have concerns or queries. Magento has a large community of bloggers, developers, designers, and other professionals to resolve those queries. So, it becomes easier for the store owners to manage their stores. 
These teams provide 24*7 instant support to assist owners in improving their online platforms and raising the standards. A variety of services fall within the ambit of these Magento communities, such as: 
Troubleshooting
Security and maintenance
Technical assistance
These Magento-certified communities present accurate information on everything. Therefore, you can resolve your queries related to any topic, such as account management, order details, and fulfillment channels. Because of the community, it is fruitful to use Magento ecommerce for small businesses. 
Check: Magento 2 Extensions Marketplace 
Wrapping it up – Why Choose Magento for eCommerce? 
In a nutshell, Magento websites are all-in-one sites. The merchants can create a customizable website at an affordable price. In addition to that, Magento is the go-to solution for enterprises for responsive and SEO-friendly websites. Magento has gained immense popularity in recent years.
Today, Magento is regarded as one of the top choices among retailers worldwide as the best eCommerce platform. So, in the upcoming years, it will not be wrong that Magento will spread its wings even wider.
Are you still finding out why you should use Magento for eCommerce? Learn from the experts of CedCommerce.
Planning to get a Magento eCommerce store? Listen to what our experts say about it