Future of CRM: Latest trend to look in 2022
Running short of time? Get PDF of the blog in your mail.

Play Now
Customer relationship management (CRM) is the fastest growing industry in the enterprise software world. The future is bright with integrated CRM, automated software, and user-friendly solutions. Businesses of all scales are adopting CRM software to meet their sales and marketing needs. In addition, a well-versed CRM helps in acquiring new customers, retaining old customers, generating insights, and maintaining the sales pipeline.
According to Gartner, the global CRM is going to witness around 13.7 compound annual growth rate. Hence, businesses are betting on CRM and leaning more towards better customer experience, and this can be achieved through Inbound marketing. Let's see what will be the trend in CRM in the year 2022.
What CRM holds for the future
Maintaining a healthy sales pipeline and frictionless payment options holds the possibility to change the face of your business for good reasons. One of the stepping stones that can increase the customer satisfaction rate will be CRM (Customer Relationship Management). It is a tool that can change the user experience to a greater extent by providing the things as per their interest and helping them to make better decisions. Therefore, a good CRM makes a massive impact on the entire business process and efficiency.
Customers form the backbone of any business, and hence their satisfaction should be your topmost priority. One of the critical components that allow businesses to take care of their clients and customers is a robust CRM.
A flexible and user-friendly CRM solution will assist your business to take care of Insight generation, segment customers according to their frequency, recency, and monetary values, and sync data from your online store to the CRM platform. Furthermore, CRM integration solutions and add-on features can help you to set up a sales pipeline, recover abandoned carts for your store, enable data syncing, and provide many more prominent features.
Some of the fields in which CRM plays a crucial part are:
Mobile CRM
Smartphones are a part of our lifestyle. To keep up with the ever-changing technology, CRM has also evolved for mobile platforms, with work from home culture, sellers and customers are looking for tools with offline and online capabilities. The need for CRM software will increase to provide better connectivity between sellers and end-users
Social CRM
The better sellers connect with the social media platform, the better their sales figure will be. Businesses can drive valuable insights from social media, and hence a better content with more engaging power is the need of the hour that can be achieved through content management software.
For Managerial Benefits
CRM software will aid management. For example, a sales manager can set an efficient sales pipeline, track activities and sales progress. The "R" in CRM stands for a relationship, and the primary objective of the tools will focus on creating a better relationship between your customers, employees, and your company.
User Specific
Users always want more benefits than their efforts, and hence the primary job of CRM tools becomes more user-centric. Consequently, CRM tools and software will help your sales, marketing, and other teams to collaborate and complete things at a much faster rate.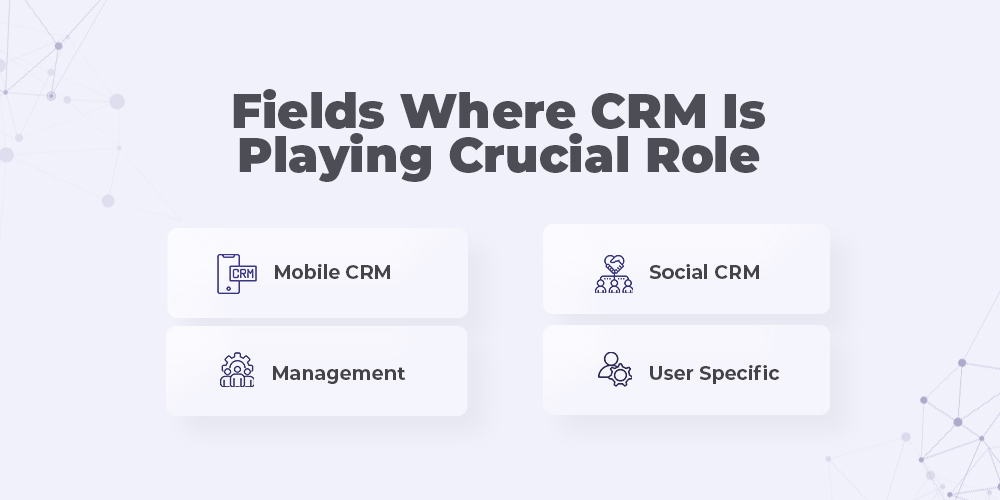 Content marketing is the need of the Hour
Content is the diamond in the coal. Small businesses have a tight budget and they always look for something that can fulfill their business needs with utmost efficiency. Creating an attractive website with product pages and a proper theme that suits their business profile can
attract customers and leads effectively. Content can create interest in your products, services while establishing your brand on global platforms. In addition, content such as blogs, social posts ensures a good balance between your products and actions. Authentic marketing boosts engagement and interest among the targeted audience.
Personalized customer experience will hold the fate
Successful businesses have adopted artificial intelligence and the Internet of Things(IoT) across the globe. Primarily to improve the experience, AI and IoT are being used in product design, customer communication, and marketing. Hence, with the decline in customer satisfaction, surveys and focus group testing, AI has taken its place. Data-driven technology proves to be more effective and less time-consuming, and with real-time analysis, customers are being more connected.
In addition, it is proven that CRM solutions ensure a better lead generation technique, increase the lifetime value of customers, optimize process budgets, contact management, etc.
Why test Automation for Workflow management?
The future holds no bounds; all the world is for you and your business. Escalate your business today with the goodness of marketing automation and workflow management software. Market analysts and researchers used research methods such as Pestle and Porter's Five Forces Analysis to perform a detailed analysis of the global workflow automation tool.
Key Features of Robust CRM
Customer Retention
Acquiring new customers is not an easy task. Proper analysis of existing customers such as interest, spending, etc., through dedicated HubSpot integration solutions for Magento, BigCommerce, Prestashop, Shopify will help your business to acquire customers and increase sales.
Insights Generation
Stop wasting time with irrelevant data and create useful and valuable insights through HubSpot.This process will also help to collect, retain, and organize data for future use.
Targeting and Segmentation
Segmenting is an efficient process to identify potential customers. Therefore, for better upselling, cross-selling, product pitching, HubSpot tools help the sellers to make a precise move.
Lead Generation
Convert visitors into leads through the state of the art HubSpot Integration solution and increase your business sales and revenue figures.
Digital and Remote interactions
You can provide a better experience to your customer by resolving their issues and fulfilling their needs. The HubSpot-powered solution provides you the access to interact with your customers through proper mediums across the globe and at the same time interact with your team remotely.
Collaboration between sales and Marketing team
Get your sales team to excel and delight the marketing process through better understanding between teams. Integration solutions also help your marketing, sales, and other teams to interact better and generate fruitful results.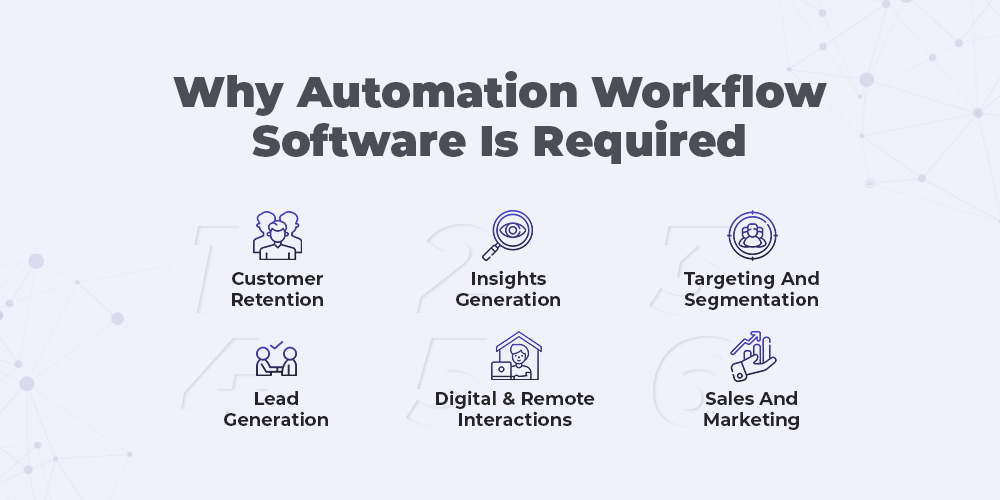 Not Only a Sales Software
Only sales software is not going to help your business. CRM software is for tracking and maintaining data, but it offers many things usually sellers don't know. Although CRM contains sales and marketing tactics. But with onboarding plans, you can design your very own plans according to your need and budget. CRM solutions may provide different integration solutions that are related with sales, marketing, finance, and other fields. Some of the prominent features are mentioned below.
Abandoned cart recovery
Exporting data from your store to CRM in real-time
Marketing Automation
Smart list and Contact list creation
RFM(Recency, Frequency, Monetary) segmentation
Choosing the best platform such as HubSpot and its certified partner for CRM tools and integrated solutions will reduce your management efforts to a great extent. The certified solution and onboarding services build a solid foundation for your company. There are integration solutions available in the market that can be a game-changer for your business. Therefore, if you are looking to get your business on the right track with minimum effort adopting CRM tools is one of the best options.  You can use different services, such as FindMyCRM, to help you to find the best CRM options for your business.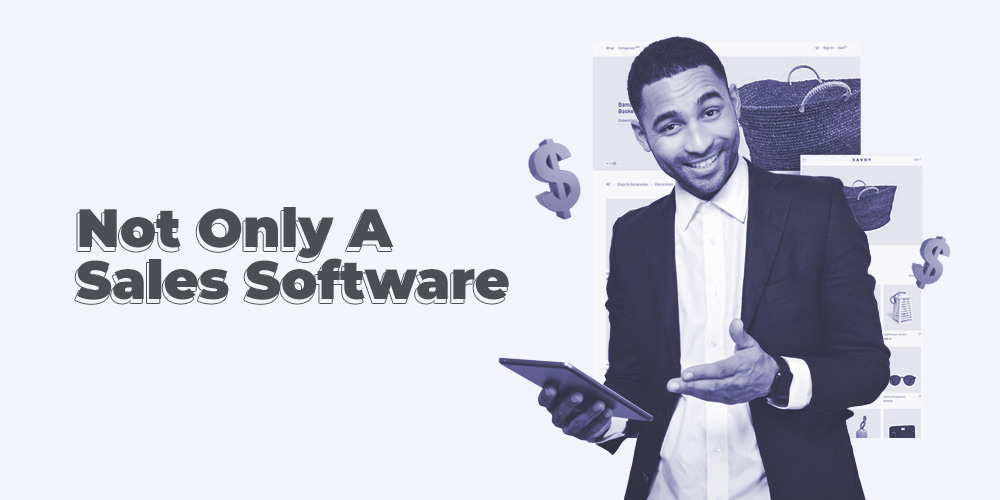 Automation helping B2B Servicing Companies
Automation and workflow management is a useful way that can offer better productivity. It enables you to develop systematic and automatic processing to save loads of money and effort. You can identify the area that needs improvement, processes that require automation and increased overall efficiency.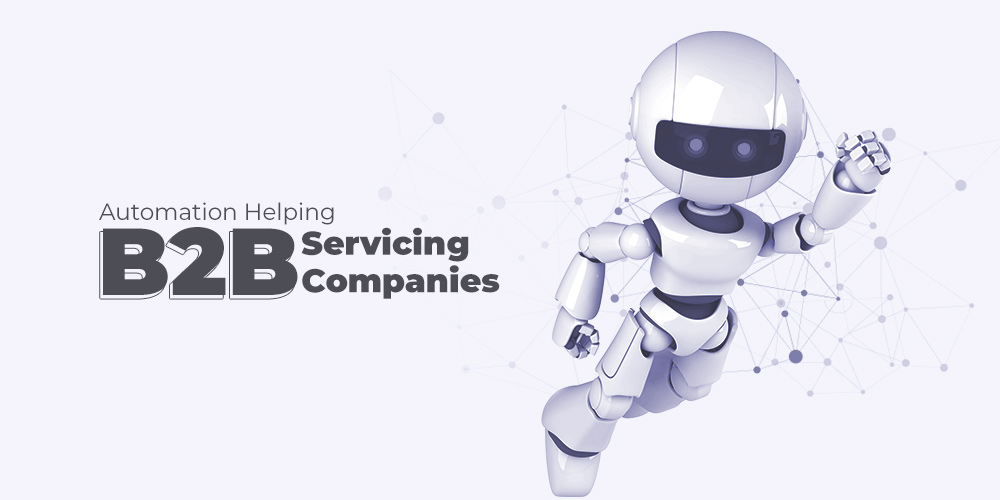 Future of CRM and Onboarding Services
The million-dollar questions remain the same. "How to attract new leads and retain customers at the same time?". Businesses of all sizes can leverage the features of HubSpot to grow their brand. With the increase in processes and customer numbers, it is becoming hard to manage them if they are not under a single umbrella. Hence, HubSpot onboarding services will solve these kinds of problems through their dedicated solution for different business processes.
HubSpot onboarding comes with flexible plans as per your business needs. In addition, below are some of the perks you will get with Onboarding Services.
Import and Organise data
Increase in conversion rate
Capture and convert real leads
Measure website traffic and User activity
Personalize and automate marketing
24*7 Live chat support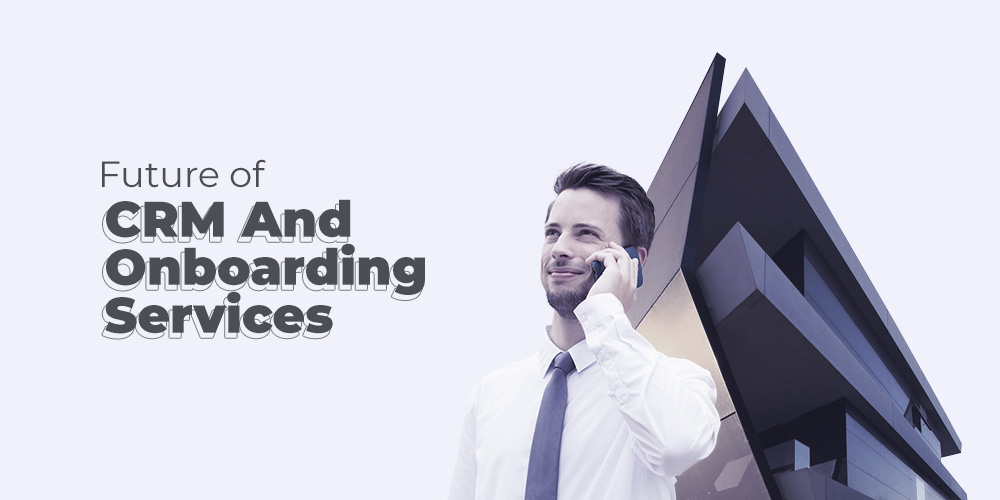 The Bottom Line
In conclusion, the biggest trend is for sure to be related to automation. Brands, merchants, and entrepreneurs around the globe,are looking to eradicate or automate those tasks and processes that consume more time and money. Hence, they can focus more on different areas to support growth. To fit and grow into the evolving world, you need to keep your business updated. So, if you are looking to increase customer lifetime value, decrease bounce rate, and grow business, then you should look for adopting the trends that will shape the future of your business.