Top 9 Awesome Facebook Ad hacks to convert leads
Running short of time? Get PDF of the blog in your mail.

Play Now
Before starting off with the Facebook ad hacks, let us first understand the meaning of hack.
In simple words, hacks are strategies with which one can manage activities more quickly and efficiently. They are clever techniques to accomplish your desired goals with less effort.
Going about social media hacks, it can be short but legal tricks to get the desired results. Social media hacks give you the success you want through orchestrated actions.
There are some facebook ad hacks that can work magic for your business. They are simple yet effective hacks that you must take note of while designing your facebook ads campaign.
Transformations on Facebook campaigns with time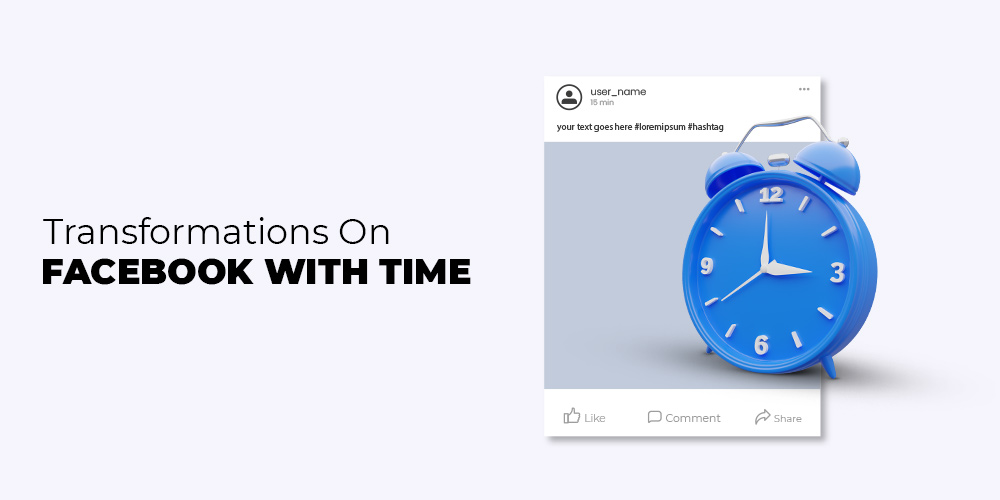 Way back in the first decade of the 21st Century, it was a little easy to get the desired results on facebook. There was not much competition. Getting traffic was easy, and conversion was also not that hard.
Today, with the consistently increasing number of users and PPC campaigns on Facebook – If you are naive and not much aware of the complications involved in PPC campaigns, it is going to be a tough journey for you.
To make the PPC campaign journey easier for you, we have come up with the top 9 hacks you can use to get the right result at the right time with increased conversions.
Let's get Started with the hacks!
9 hacks to follow in your facebook advertising PPC campaign
1. Set the right objectives
The first thing to do is to set the right goals for your ad campaign. The goals that align with your business goals and which are realistic and achievable.
The goals may include:
Increasing brand awareness – If you are new in the market and want to increase your brand awareness, your objective should be to get views, likes, unique reach, impressions, and more.
Getting more traffic – If people are aware of your brand, but you are not getting the expected traffic, acquiring traffic to your website should be your primary goal.
For more leads – If you want to generate leads, your focus should be on replies, conversions, etc.
To get more conversions – Getting the traffic to your website but not able to convert them into leads? This should be your primary goal.
Create the goals/objectives as per your business needs and work towards achieving them.
2. Right placement of the ad
You might be doing all things right but not getting the results. The reason might be the placement of your facebook ad. Set your goals, and choose the place for the ad accordingly.
Facebook has three major ad placements. Your ad appears to people scrolling through their inbox in the desktop news feed, desktop right column, or mobile feeds.
Desktop News Feed Placement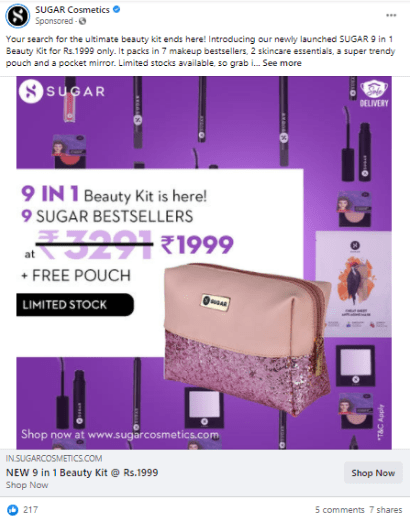 Desktop Right Column Placement
Mobile Placement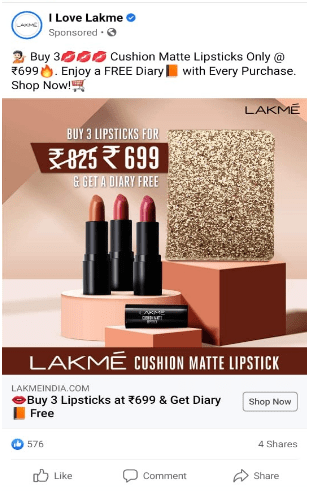 How to choose the right place for your ad placement?
Place your ad on Desktop News Feed, if your business goal is to increase engagement rate, or to generate leads and sales.
If your purpose is to retarget your previous visitors on the website or your past customers, Desktop Right Column is the right place for your ad.
For improving brand awareness and driving discovery by the customers, mobile ad placement is the best choice for you.
3. Customize Your target audience
Targeting the right audience is the pivotal part of any ad campaign. The audience of your ad can be customized based on many factors. These factors can be as follows:
Location – Choose the advertising location where you want to target your audience.
Age – See what age of people will resonate the most with your product or service.
Gender – Target the audience's gender based on your product.
Language – Choose the language as per your target audience.
Interests – Look for what are the interests of your audience on Facebook.
Education – Education also is one of the important factors while targeting the audience.
4. Avoid the old facebook 20% text rule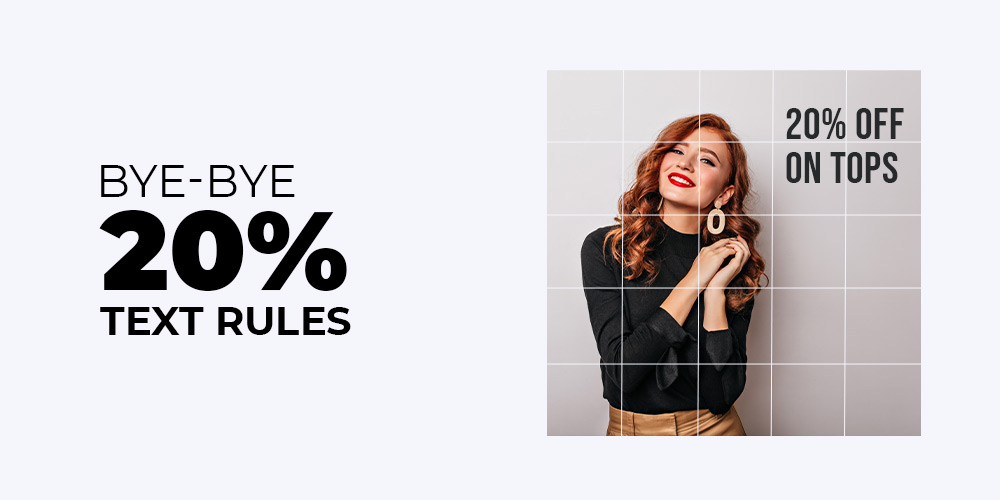 If you are a marketer and advertising on facebook, you must be aware of the 20% ad text rule. There was a guideline that limited the use of texts in your ad image. We couldn't use more than 20% text in facebook ad images. But now, there is no longer a limit on using text that can exist in your ad image.
So, if your ad requires more than 20% of text, you can ignore the rule and use more texts in your ad images.
5. Retarget for abandoned checkouts
Many times, the customers go all through the checkout pages but do not complete the purchase process. If you have the data of these customers, retarget them with personalised ads and get them converted.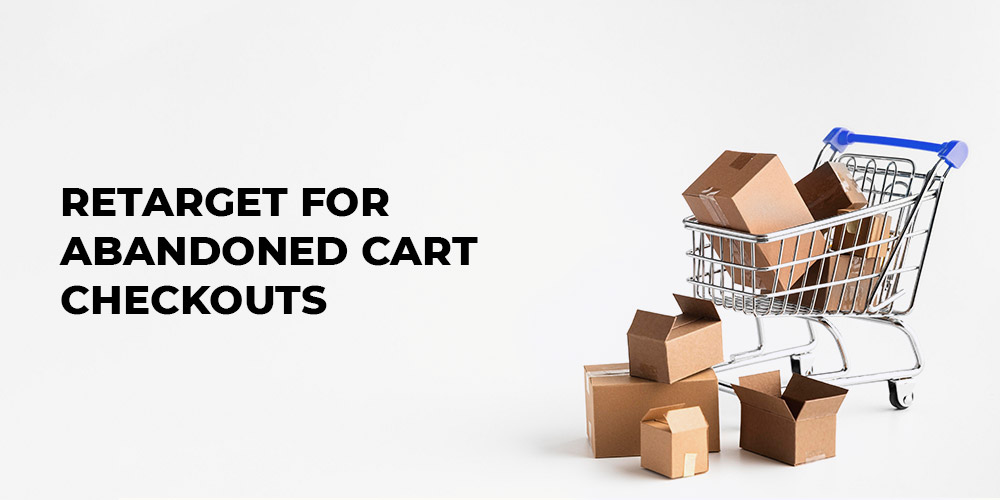 6. Run A/B Tests
To know what works best for you, A/B testing is a key. Run two different ad copies on a similar theme or with a similar image to see which type engages the audience the most.
If you don't do this, you will leave behind the chances of improvement. Get to know the user's experience on different types of ads and what gives you the most engagements from the viewer. Use the one that gives you the effective result.
7. Check on your ad frequency
Though, there is no defined number of times the fb ads show on the user's screen. You should not choose the frequency where the user gets bombarded with ads every day.
The reason? You may be marked as spam, or people tend to turn off your ads.
8. Choose the headline wisely
The headline is the most important part of any ad. If you are able to attract the viewer's mind with the headline, your half job is done.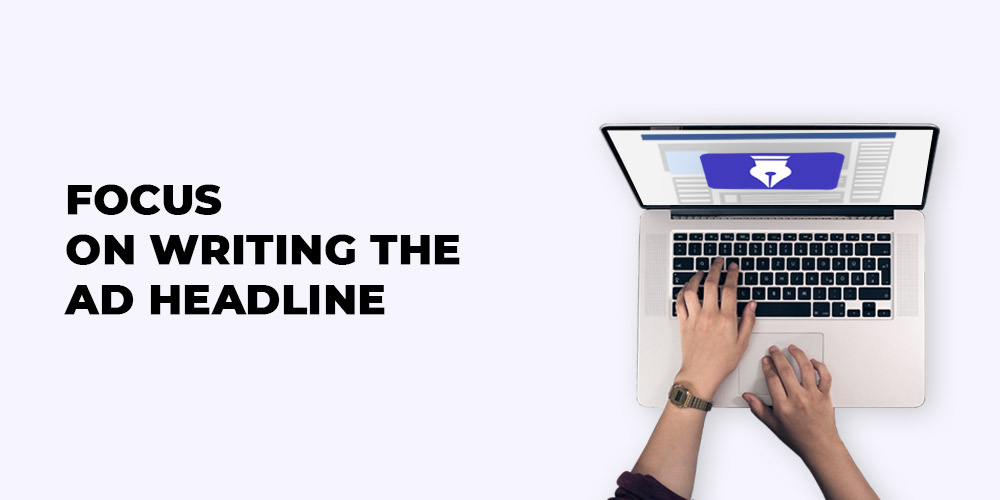 9. Choose the right type of ad
There are many types of facebook ad formats available on Facebook. Choose the right type for promoting your brand.
There are mainly 5 Facebook advertising formats – Image, Carousel ads, Video, Instant Experience and collection. The ad format depends on your brand's objective.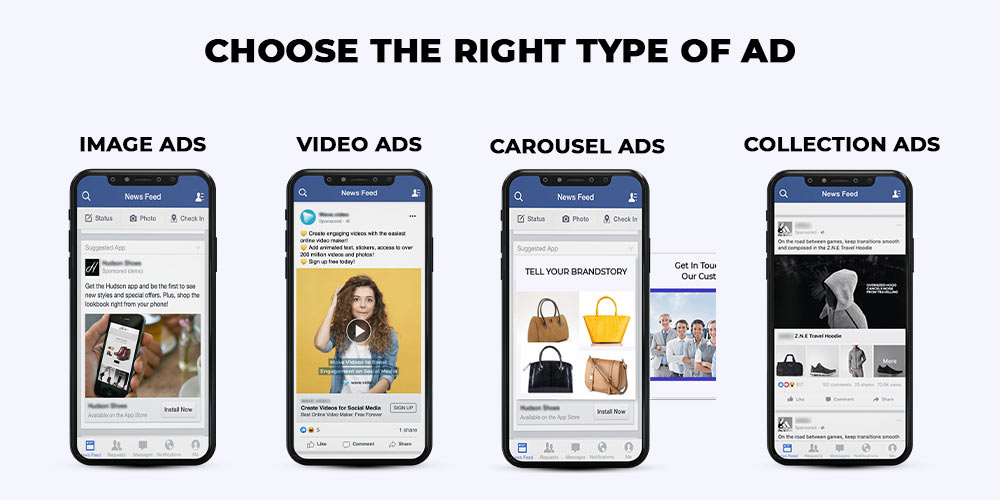 Carousel ads are more effective ad formats than single image or video ad formats. They are more attractive and effectively engage the audience.
Conclusion
That's all for now! These are the hacks you can use to manage your facebook ads effectively to get the higher click-through rate without affecting your budget.
However, there are certainly many other hacks that can be added to the list. If you know of any other tips on facebook ads, let us know in the comments section below.