Product Listing Videos: Detailed Guide to escalate Amazon Sales in 2021
Running short of time? Get PDF of the blog in your mail.

Play Now
Amazon is a marketplace where 2.5 million-plus currently active sellers compete with each other to gain visibility and achieve improved sales on Amazon. With the changing buyer behavior and drop in attention span, Amazon has offered its sellers and vendors to use 'video marketing' to persuade their customers and give them the best experience while making a purchase.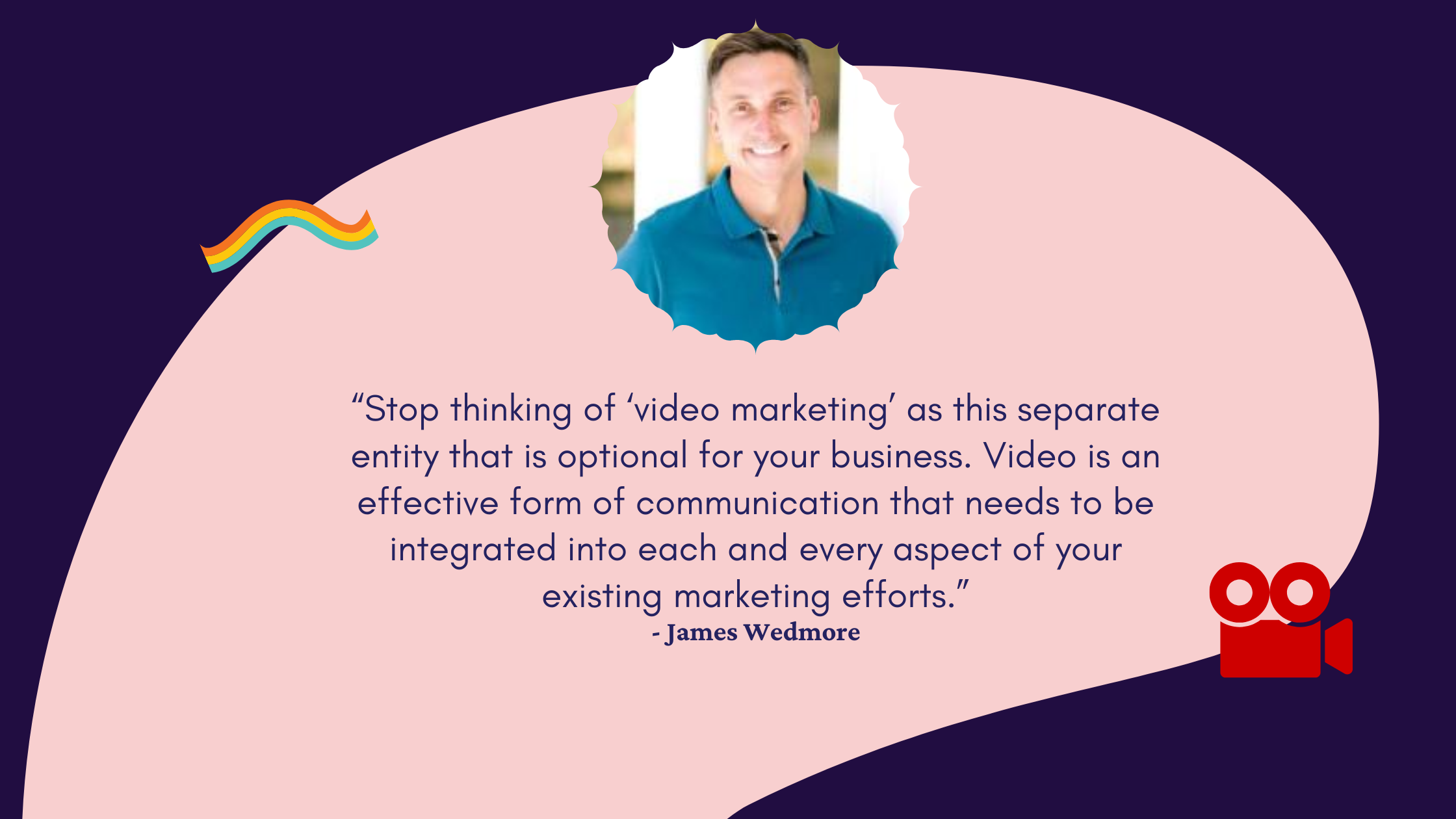 Source: medium.com
As of September 2020, Amazon made the product video feature available to all its US sellers and vendors. It is highly recommended to use this upgrade and give your business an exponential edge in a crowded marketplace. Let us dive deeper and learn to upgrade our Product listings.
Basic understanding of Amazon Product Videos
Videos create a gaping effect on the buyer and can be used on multiple social media platforms for marketing your product. Even 90% of the customers say that videos help them make a more informed buying decision. Also with this shift, an escalated growth of up to 80% in Amazon sales has been recorded on landing pages. These videos also help improve brand engagement and product value. 1 in 5 eCommerce buyers says that they refer to the youtube videos of the product before making a purchase.
Amazon product videos are an excellent marketing tool for the sellers and vendors to showcase the product attributes without any distraction, and create relatability with the buyer. The video can be short and feature elements like product look and feel, its usage, brand information, customer reviews, etc. With a quality video, it is always easier to persuade buying decisions of a customer.
Are you eligible to create an Amazon listing video?
Amazon wants its trusted brands to generate more sales by offering the product video feature to upgrade their listings. Especially, if you are a registered brand on Seller Central, adding a product video to your listing as part of A+ content is free. But the vendors need to pay a minimum cost to avail this premium service.
Moreover, for all the sellers, a customer review product video posted by customers is also free. It acts as social proof of your product and is a direct game-changer to improve your Amazon sales rank.
Choose a Video type in sync with your brand value
The Amazon product listing video for your brand can have different formats depending upon your target audience and focus area. Always try to recreate the experience of a customer buying a product in a physical store, through your video. It is that feeling you create, which will bring in more Amazon sales.
Are you new to creating a product video and struggling to choose the theme? You can jump-start your creativity with the following video formats,

Once you upload your video, you can check it in the main image block of your ASIN product detail page. It also appears on your Brand Store or Amazon Video shorts section.
Guidelines to follow for Amazon Product Videos
Some guidelines have been implemented by Amazon to give its customers a comfortable and enriching experience. Sellers and vendors are meant to follow these rules stringently, failing which, they may even lose their license to sell on Amazon Store.
Some Technical Guidelines specifying the video quality and parameters are as under,
For Video technicalities,
Upload files in the highest quality available, more than 480p and up to 1080p but not exceeding 5GB file size.
Currently acceptable video file format are .mp4 and .mov
Video must have an RGB color profile with 300 Dpi.
Use an aspect ratio of 16:9 for best results.
1 Video stream is only available.
Display only one Brand logo throughout the video.
The Thumbnail image (or preview image) is usually generated automatically,
But you may replace it with a high-quality image in either .jpg or .png format.
Use an aspect ratio of 16:9 for best results.
Also preferably, a minimum of 1280 X 720 pixels or an ideal 1920 X 1080 pixels resolution is best suited.
For more related queries about the guidelines, you can check the FAQ section at Seller Central. It is recommended to keep a watch on the new updates from saving your listings from getting suppressed.
Note: Amazon Product videos help customers understand product functionality better and build trust with the brand. You can also use captions in videos so that the customer doesn't miss on any information and have a better experience.
Important General Guidelines to follow for your video listing are,
Usually, Amazon permits the use of 9 images in a Product listing but only 7 get seen at max. If you wish to get your video visible, use only 6 images and leave the 7th spot for the video.
Follow your Brand's tone, market, and target audience.
Your full video must be in English.
You may include the FAQs you want to address.
If your product has variations, how do you use it in your video? Will you need separate videos for them? (If incase you prefer one video, keep the tone more cohesive)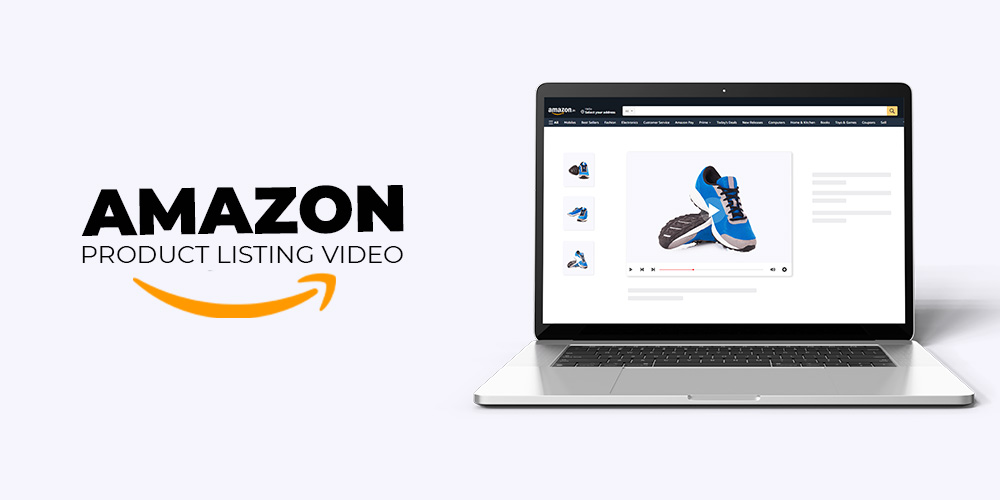 The video may contain additional localization, in case you are planning to expand to international markets in the future.
Support your claims with relevant evidence to show authenticity.
The product shown must be yours and you should be its brand owner.
Don't use a screenshot for a Thumbnail image.
Prefer a more generic single video that can be used multiple times, if you are short on resources
Ensure that you own the rights to your product video.
Say 'No' to any health or medical claim.
Also, avoid using restricted products in your listing video.
Your product video must not contain references to your company as a seller/distributor, contact details, competitor products, product pricing, promotional info, time-sensitive product info like sale and all, third party quotes, warranty or guarantee, shipping charges, derogatory or obscene content.
Also, the videos uploaded from customers as reviews must be latest(not older than a year) and genuine.
Your video must not direct customers away from the Amazon Store.
Violating these guidelines may result in the removal of your video, suspended access to a video upload, or maybe cancellation of your seller account. So, adhere to these guidelines and follow listing restrictions by Amazon.
Is it worth investing resources in video listing?
These days buyers go through intensive research using different platforms and external videos for product features and customer feedback, before making a purchase. With videos on your Amazon listing, it is possible to communicate the complete information about the product in one place. This will also help the buyers get rid of this tiring research process. As per stats,
Videos can trigger the emotional aspect of the users to make a purchase.
Brands can showcase their products innovatively and make the user relate with them in a lifestyle situation.
Product Videos can help your product outshine its competitors and can reduce the impact of negative reviews in a heartbeat. It is just that the video needs to be informative, value-driven, and relevant. A substandard sham video can do more harm than 10 odd negative reviews. So be careful.
Set up your Amazon listing video for improved sales
If you have a valid registered seller account with Seller Central, uploading a video is a cakewalk for you. Check out what Bryant Garvin has to say about product video creation.
Follow the simple steps below to upload your video,
Login to your Seller Central account.
In the Inventory section, using the dropdown menu select Upload & Manage Videos.
Click on the Video Upload button and add your file.
Enter a descriptive title of 60 characters as the recommended length.
Enter product ASINs that are related to the video.
Upload a thumbnail image for the video.
Click on the Submit button to upload the video on Amazon.
Once you have uploaded the video, it may take up to 72 hours to verify and publish on your listing page.
Tweaks to create a listing video in minimum resources
If you are a seller on Amazon and facing a resource crunch to create an upgraded video listing, this section is for you. You can create a compelling video without investing in a photoshoot by just following certain steps,
Turn your static product images into moving ones.
Use photo transitions to convert a slideshow into an impressive video.
Animated text can create a sense of flow and motion.
Also, use generic video footage to fill in the gaps, but be careful with the guidelines.
In the majority of cases, Amazon sellers and vendors rarely use an actual video clip of their products. This can be a smart tweak to make your listing work with minimum effort.
Final word
With the advent of social platforms and raising consumers awareness, product video listing has come like a boon for the US sellers and vendors on the Amazon marketplace. With these videos, you can create deeper trust and following within your consumer base. Also, boost your Amazon sales instantly with these videos. With a genuine customer review available, your listings are set to rock. Just ensure that your video looks professional and adheres to the Amazon guidelines. All the best!