How to grow your E-commerce sales!
Running short of time? Get PDF of the blog in your mail.

Play Now
Ecommerce is growing BIG! And that's seriously not a secret anymore! People around the globe have realized that this pandemic has created an excellent opportunity for the eCommerce world and it is the right time to take your business online. But, merely starting your E-commerce store won't work in the long run. You need to grow your eCommerce sales too!
Well, if you are wondering, how can you grow your E-commerce sales? you'll find it here!
Table of contents:
Tips and tricks to grow your eCommerce sales
We give our best in increasing the visitors of our eCommerce website. Spend a lot of money and time like anything. Trying making our designs, products and everything which helps us grow, grow more. But, some or the other things are always missing.
Let's have a look at some of the tips and tricks which can help you grow your eCommerce sales:-
Money-Back Guarantee
Money-back guarantee has become usual practice nowadays. It shows the standard and confidence in the sellers.
A full refund is also in the trend now!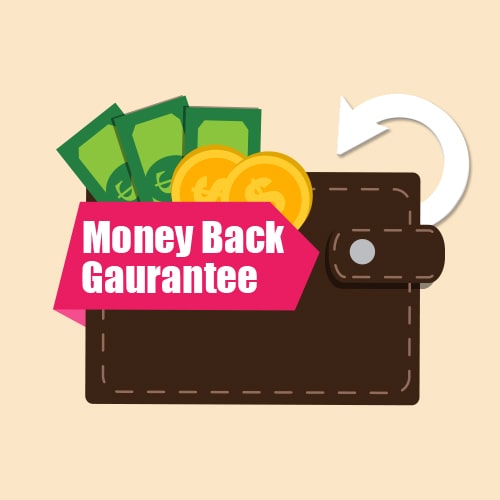 You can also offer it to your customers' if they are not satisfied with your product.
It will indeed create an impact on the buyer and make his opinion affirmative about the quality of the product range which tends to make an increase in sales.
So, adding up this feature will make you the first choice of the buyers.
But, keep track!
You can also bring in the feature for a tenure of 30 days, 60 days, or 90 days, as per you will.
Easy Checkout Process
Always make sure the checkout process is as simple as it can be. Buyers don't want to get stuck while making the purchase. Once they select the product they wish to buy; then there should be an effortless and clean way they can walkthrough till payment. It will surely help you retain your customer and grow your eCommerce sales.
So, Make it simple!
Make it easy!
Many Payment Options
You never know the mode your buyer is willing to make the payment from!
Therefore try keeping multi-payment gateways on your store so that the buyer can choose his or her easy way and get it done!
All these things are essential because when you give comfort to your customer, he will come back again and prefer to shop from your store.
As, nowadays, we have seen that the PayPal payment gateway is present globally on all the stores. PayPal's research reveals that 32 per cent of millennials use its services, and 25 per cent of them prefer to use it over other options for sending and receiving money. Furthermore, 67 per cent of millennials and 56 per cent of Gen X spenders prefer to buy on e-commerce sites rather than in stores. These data demonstrate a need for multiple eCommerce payment methods. For eCommerce companies, customer convenience must be a priority, and how you handle and process payments affect not only your customer's experience but your business's overall success.
High-quality Images
Graphics tend to set your standard. Will you watch a movie in low quality when you have the option for the better one!
NO!
Then why would a customer be there at your store when you can't even show him HQ images of your products?
Low-quality images set people to an opinion about you that:-
one of the laziness
low standards
It creates damage to your storefront. Therefore, avoid it and use high-quality images on your webstore!
Excellent customer service
"The Customer Is A God."
And people mean it.
So, try to do as said!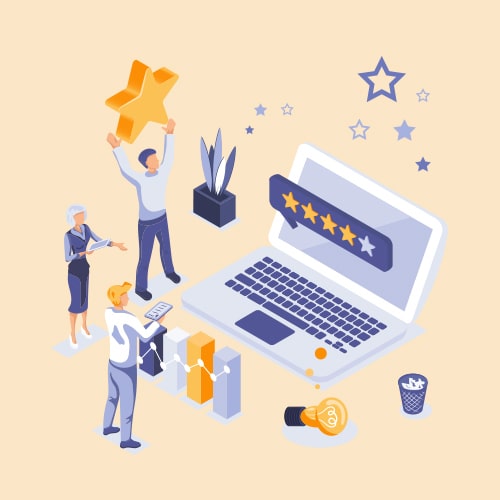 Running an eCommerce store, you should always be focused on providing the best customer service to your buyers and continue it even after the sales.
Greet them good
Don't make them wait.
Make conversations and help your customers on each step.
Instant replies on your brand's social handles.
Providing after-sales service in the same way you did before making the sales
So, be quick, patient and give an on-time response to their queries!
The journey of the buyer visiting your website should be enhanced with excellent customer service.
Make happy clients, and get your customer retained!
So, customer service should be brilliant!
Use of video
Videos are now the most loved and shared content everywhere! If we talk about the eCommerce world, then stats say that most of the people make their buying decision after watching a product video.
So, videos can bring something unique to you and grow your eCommerce sales to heights.
Look at the benefits of using video marketing for your E-commerce business:-
People love to watch Videos
They Build Credibility
Video Could Bring Your Brand in Limelight
Video Brings Higher Conversion rates
Google gives High Preference to Videos
Videos play a Huge Role in Mobile Commerce
The Videos Builds Brand Awareness
With videos, you can build a perfect content marketing strategy Because videos are
engaging,
influencing,
targeted,
and have much potential.
It has many more benefits!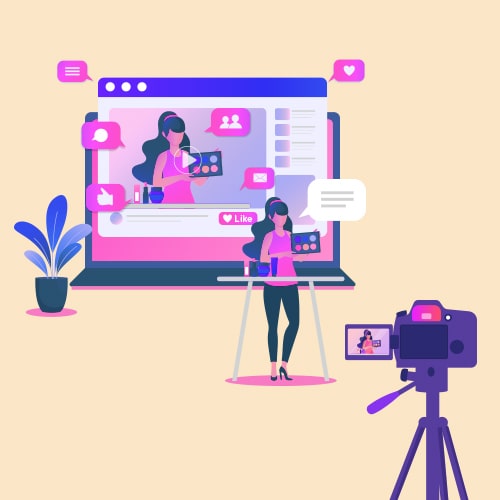 They are growing powerfully, and they will keep working!
Start video marketing for your business asap, and grow your sales and revenue!
Proper online marketing to grow your eCommerce sales
For engaging more customers to your eCommerce store, you need to market your webstore and products well!
Many eCommerce platforms have changed their marketing perplexes and then achieved success in drawing potential customers and converting them.
To prepare a proper marketing plan,
Focus on your brand
Make sure your website is mobile-friendly
Showcase products with large images
Add detailed product descriptions.
Create awesome content
Create a great, mobile-friendly, eCommerce website
The most important of them are:-
Complete optimized store
Search engine optimization plays a significant role in your eCommerce marketing plan. Highest ROI is obtained from the organic search traffic coming in through search engines provides
Off-page Optimization:
You can do this by building backlinks by publishing your content on other websites, social media networks, and, blogs
On-site Optimization:
This refers to the Optimization of your website content, alt-tags, and metadata depending upon keywords research.

Social media marketing
Social media platforms can be a golden boot for your eCommerce store for attaining your targeted customers. Find yourself a specific way and focus where you have to put your efforts and make the most out of it! Nowadays, all the sellers are using social media marketing their products. Making these channels a perfect stage to reach your potential customers is a great deal.
Paid Advertisements
In the race to rank high, sellers are also running paid advertisements on social media handles and the search engines.
It has also come out as a step which can
Enhance your brand visibility
Become the first choice for the loyal customers
Loved by Google
Therefore, you can also boost your products and give them a shoutout to drive more customers!
We have something in store!
How to build an online Ecosystem?
Here are the steps to create an online ecosystem:
Make a content-rich website
Providing great content plays a vital role in bringing in the traffic to your webstore.
You want your consumer to be satisfied whenever they visit your website, and you want them to see and shop again later.
Your website is the face of your store, you and your brand!
Therefore, content should be understanding and of high authority.
Investment in HQ website design
Enhance your store visibility with the help of SEO (search engine optimization) from start to end of your webstore.
Social Platform which best suits your brand
Think about your product, your market, and about your goals:
How, what, when and how much to interact?
Take cues from their outcomes.
Which social media handle will be most effective in reaching your target market and give them access to the information?
Continually assess what's working and what's not.
Watch how other organizations and your market competitors interact with their market.
Create a content plan
Creation of compatible and attractive content is a big task to be performed. Between website messaging, email, and shareable social media copy, the sheer volume of content can quickly become impossible to keep up with.
Regularly Update
Being up-to-date is key to success.
Conclusion!
So, in the end it all depends on the number of sales you make and your earning! Therefore, you must follow these steps and grow your eCommerce sales. This will benefit you. If you are doing your business, try to make the most of it and follow the tips and tricks!
We, at CEDCommerce, are completely focused on helping you to rejuvenate the new normal and make it more and more beneficial for you! For more information, you can come own to the comments section.