Checkout process optimization practices to improve conversion rates
Running short of time? Get PDF of the blog in your mail.

Play Now
Despite having a responsive multi vendor website design, you still need checkout process optimization. Why do you face cart abandonment issues on your website? Well, one of the major reasons might be that you are overlooking the checkout experience of it. To build trust in customers, the focus should be on improving the checkout experience. This can help in reducing cart abandonment significantly. But to improve their experiences, you need to know the problems they face while checking out. According to Baymard, customers abandon their carts majorly because a checkout page-
Shows extra costs
Asks to create a separate account
Displays excess delivery time
The complicated or long checkout process
Does not have trust signals
Has too many errors
Unsatisfactory returns policy
Less number of payment methods
Card declined status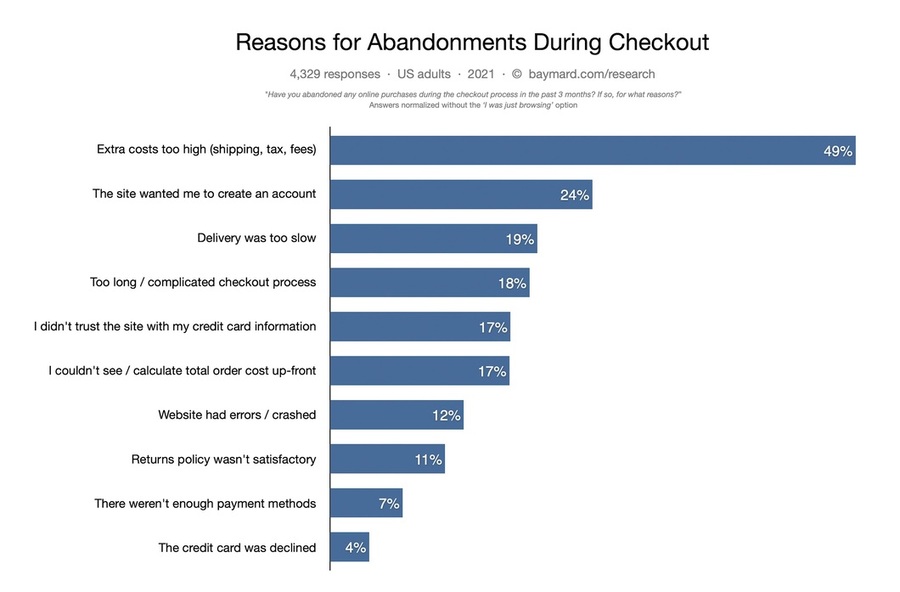 Many customers also visit your website only to explore it.  Their intent is not to make any purchase, hence they would not even reach the checkout page. This is one of the concerns among retailers which is difficult to address. But you can easily address other reasons by optimizing your checkout page. Optimizing it will prevent the rise of cart abandonment rate.
Your ecommerce checkout optimization best practices include- adding CTAs, product page specifications, header and footer, shipping information, delivery details, return policy, and various other elements. However, only by optimizing these basics, it is difficult to achieve the desired results. Generating desirable results requires continuous testing, monitoring, and measuring.
E-commerce websites had seen significant changes when they optimized checkout. Baymard found that conversion rates increased by 35% on the websites due to better check-out designs. This figure stems from the checkout flows of leading e-commerce marketplaces such as Amazon, Walmart, Crate&Barrel.
Actionable ecommerce checkout best practices improve conversion rates of your multi vendor platform too. 
Get Magento services for the best checkout process on your online store

Enhance customer experience with ecommerce checkout best practices 
These ecommerce checkout best practices will enhance customer experience that rapidly increases conversions to your multi vendor online store.
Tip 1- Save email addresses in the beginning-
Saving the email addresses of users is important at the initial stage of the checkout process. This step enables you to send cart abandon reminders via emails. But avoid mandating users to enter email addresses at the time of checkout. This makes the process lengthy and slow.
Instead, you can offer to check out as guests and enter their email addresses for a better experience. They can freely proceed with the guest checkout while your website still records their email addresses. This step saves their time and increases the checkout speed.
You can see how Openflick, an event marketplace, reduces cart abandonment in a dignified manner. It does not mandate entering email addresses. This event marketplace sets an option for users to enter their email addresses while allowing guest checkout. Users straightaway enter their personal information and then proceed with payment. In this way, customers smoothly checkout as guests while you record their email addresses.
Tip 2. Keep your checkout process simple
A checkout process starts simply by adding items to the cart. Therefore, the process should be quick and easy right from the beginning. Adding a mini cart window that pops out when users click on add-to-cart CTA is a tactic that works effectively. Openflick's mini cart is an inspiring example. The window of the mini cart on Openflick immediately lets users analyze what products are there in the cart while they continue to shop more.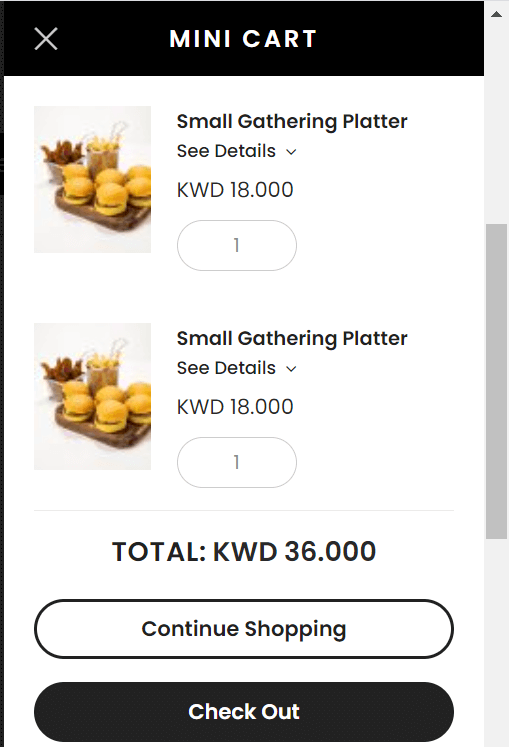 However, while planning for checkout process optimization, you should also focus on making the checkout page simple. A simple checkout page consists of all the information that users want to see before finally paying. They check-
Address, email, and phone numbers
Quantity of products
Details of finalized products
Billing details
Returns and replace policy
Delivery date and time
These details help users analyze your checkout page quickly. Along with these details, your website even fetches their information and records it to improve their experience.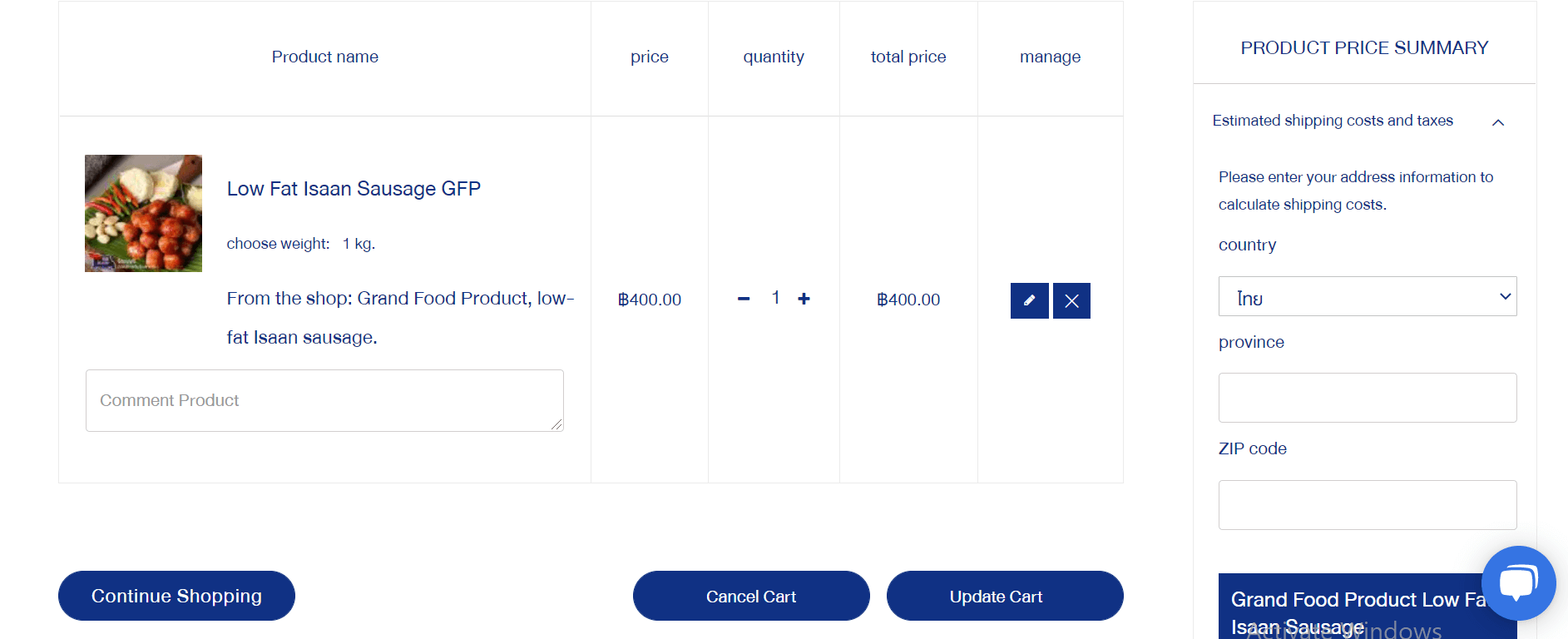 Tip 3- Make sure your customers do not leave in-between
Many customers leave your website when they finally reach the payment page. They either come across any hidden costs or unconfirmed payment security. They even leave because they do not see enough payment options to choose from. Thus, your online store needs checkout process optimization to prevent them from leaving with these ecommerce checkout practices-
Convey all the details to your customers in advance
Make sure your customers know everything about their purchases before making final payments. Be it high shipping costs or any other tax, this should be made clear at the beginning of checkout. Also, if possible, offer them free shipping costs to increase their chances of purchase.
Thaimee-d, a multi vendor ecommerce website of Thailand, asks users to choose a shipping method in advance. After filling out the shipping address and choosing any shipping method, Thaimee-d's checkout page proceeds to the payment page. This way, its users are aware of all the charges incurred and they will not be surprised with any new information after that.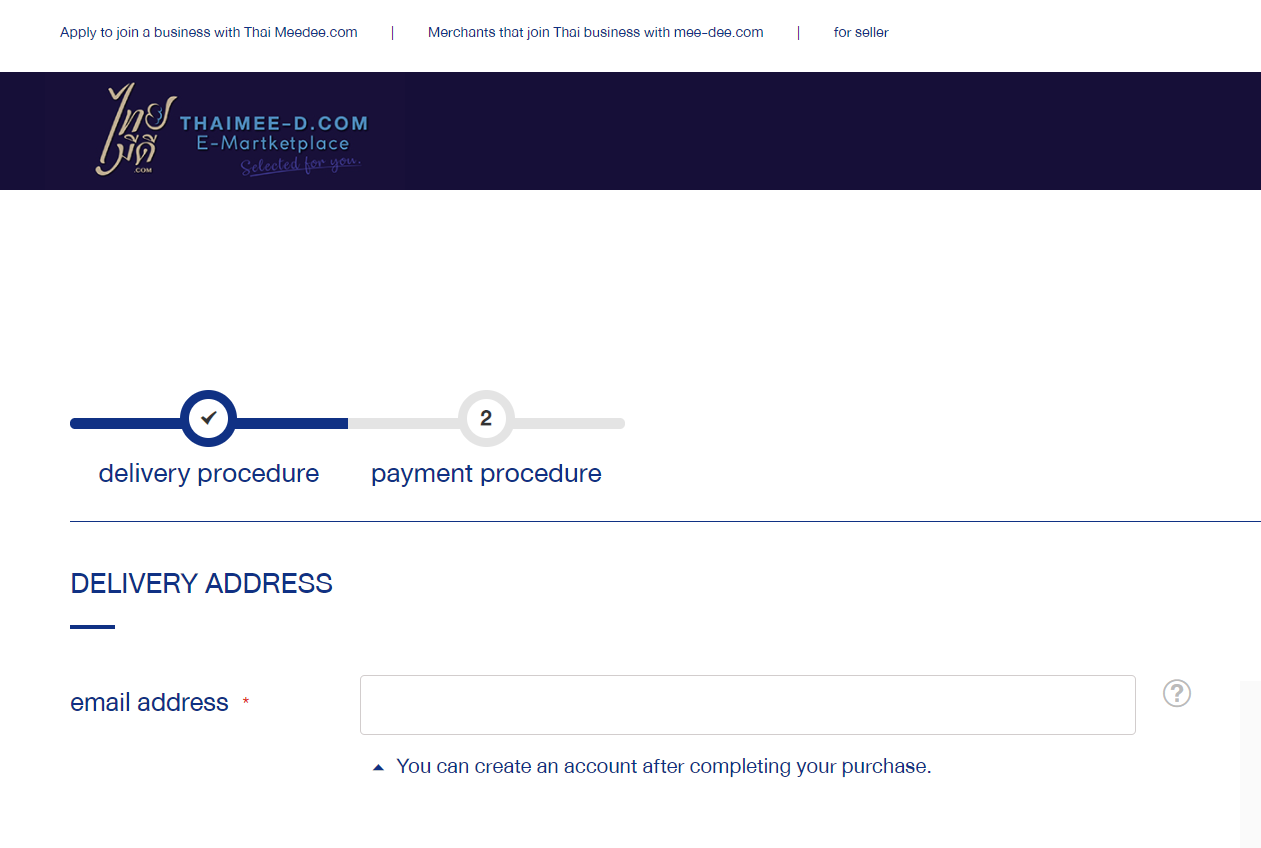 Clarify payment security doubts
Users may not be confident about the security of your payment page and hesitate to provide their credit card information. They can be relaxed to pay securely if your website displays security norms that comfort them. Therefore, one of the e-commerce checkout best practices you can do is to clear their doubts by showcasing vendor reviews or ratings, an SSL certificate that proves a secure shopping experience.
Many companies provide SSL certificates to ensure payment security of multi vendor e-commerce platforms. The certificates build trust in consumers. Their trust is one of the major factors of any ecommerce business growth. Research by Norton estimated that e-commerce will make up 17% of all US retail sales by 2022 due to improved trust and loyalty. Some of the top providers you can pursue to secure payments on your multi vendor ecommerce platform-
Better Business Bureau
Google's Trusted Store
Norton
McAfee
GeoTrust
Comodo
Moreover, customers landing on your payment page shows that they have almost confirmed their decision to buy from you; thereby increasing your chances of generating sales. Therefore, it's important to add a wide range of payment methods for customers. They will surely choose the one which seems fine to them. Due to this checkout page optimization tactic, their chances of abandoning your website are meager. Payment methods that would be best for your website are-
Digital wallets such as PayPal, SecurePay, Braintree, GPay
Credit and Debit Card
Internet Banking
Cash on delivery
Bitcoins
Also, introduce live chat and email support to resolve customer queries that may occur while making payments.
Measure your checkout process optimization for best results
Following only these ecommerce checkout process optimization tactics is not enough to give you the best results. Constant monitoring and measurements of this optimization along with the tactics would surely generate your desired outcome. You may check its progress by comparing the current cart abandonment rate with the previous rate. If the current rate is lower than the last one, then your optimization has succeeded.
Another progress indicator you may rely upon is the overall conversion rate of your multi vendor ecommerce website. This rate indicates the percentage of orders completed after the checkout page optimization. Find out this percentage and differentiate it from the previous one. Hence, analyze your checkout page optimization and improve the checkout experience whenever needed to increase conversions and grow your online platform.
Conclusion
Cart abandonment has become one of the major concerns among retailers. Its depressingly rising rates cause trouble for them to generate revenues. There is a high probability of consumers facing technical glitches on e-commerce websites during checkout. They may also come across things that do not appeal to them.
Are you also fed up with cart abandonment? Then, the e-commerce checkout best practices enumerated above will improve user experience on your website and will appeal to your users to buy from you again. These assure you of more conversion rates and generate more revenue.
Moreover, the CedCommerce solutions further simplify your online store's checkout process optimization by providing easy payment methods, a wallet system, smooth shipping facilities, and much more. Grab your solutions now at a flat 25% off during this holiday season of 2021. Like every year, the holiday shopping season of 2021 will again be about big sales, big profits, and big crowds. So, optimize your checkout process with CedCommerce solutions soon for this holiday season's great sale opportunity.  
Planning to start your online marketplace too? Start your project with CedCommerce for robust solutions.