Amazon Smile| Bring Smile To Your Customers And The One In Need
Running short of time? Get PDF of the blog in your mail.

Play Now
With the last leg of 2021, the Amazon marketplace is buzzing with amazing deals and offers. Almost every seller and brand is trying different tactics to create a deeper connection and woo their customers. In this chase, you need to approach this trend with a difference. Why not think of gifting a smile and supporting a more significant cause with the Amazon Smile program.
AmazonSmile is a charitable program offered by Amazon where both the sellers and customers come together to make a difference and uplift the lives of those in need. The program has over one million charities registered with them. It serves different causes like child education, animal welfare, health issues, women empowerment, sanitation and hygiene, clean drinking water, etc.
Prominent charities like Charity Water, Cascadia PTA, Austin Pets Alive, The Catholic Community of Pleasanton, Share & Care Foundation and many more are the ones getting benefitted via amazonsmile. You can either generate donations through purchase or directly donate with amazon to your favorite charitable foundation as per your choice. Amazonsmile enables its customers to gift a smile to a cause of their choice instantly and conveniently with the trust that Amazon will deliver it.
Amazon Smile 'a program to bring back smile to many'
AmazonSmile is an initiative started by Amazon in 2013 and functions under the AmazonSmile Foundation, a 501(c)(3) private foundation. Under this program, both the brands and the customers get a reasonable way to contribute to society, with the same fun and benefits available at the regular Amazon website. Let us know more,
Some Major Pointers to consider,
With the AmazonSmile program, contributing to a charity has become an easy 3-step process,
Choose a Charity of your choice
Shop your favorite products using smile.amazon.com
Amazon will share the generated donations on your purchase with the respective charitable organization
Under this program, AmazonSmile Foundation will donate 0.5% of the product purchase price (excluding the rebates, shipping charges, taxes, and handling charges, etc.) on each purchase. Also, from time to time, this donation percentage will vary for different products, so do check the terms and conditions carefully before choosing one.
The program provides the customers to support their favorite charities at no cost from their end. They need to make purchases using smile.amazon.com, and a percentage of that sale will be donated directly from Amazon's end.
You, too, can be a part of this program by checking in the amazon smile website on your web browser or by activating the option on Amazon Shopping App for your iOS and Android phones. To start the program, tap on the 'AmazonSmile' within the Programs and Features menu or settings and follow the instructions provided.
Other Insights on Amazon Smile Charity Program
According to Giving USA, almost $471 billion were donated in the US in 2020 by the sales made through amazonsmile and was a record increase when compared to the year 2019.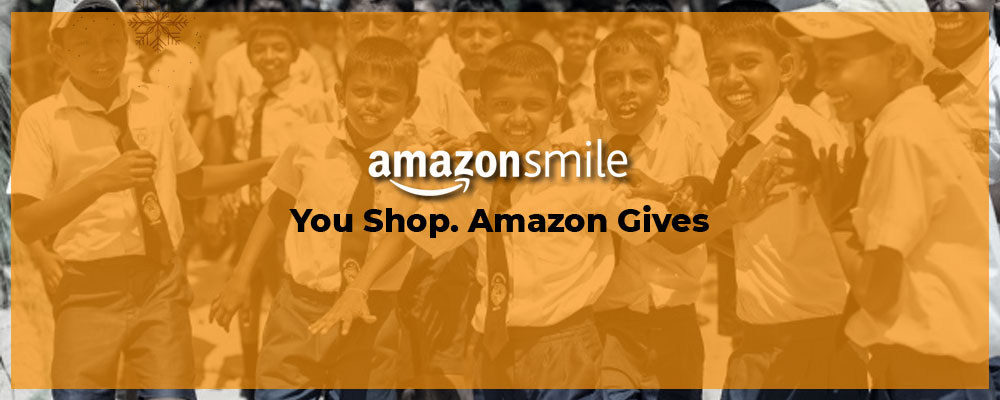 You can choose to donate with Amazon from over one million 501(c)(3) eligible public charities of your choice for different orders.

Moreover, you can choose from tens of millions of products eligible for raising donations. Such products are marked 'Eligible for Amazon Smile Donations' on their product details page. You can avail these products using the same account on Amazon.com and Amazon Smile. For more information, visit program details.
Unlike the AmazonSmile program, the Amazon Smile Charity Lists program is an added feature of this initiative where you can shop and directly donate the items needed by the respective charities of your choice. You choose it, and Amazon delivers it safely to your cause. To know more, visit smile.amazon.com/charitylists.
To never miss an opportunity to contribute to these social causes along with the fun of shopping, bookmark the amazonsmile homepage and make the most of your shopping experience on Amazon.
Analyzing the benefits of the AmazonSmile program from different lenses
Though the amazonsmile program helps charities and noble foundations gain good reach and hence raise funds for different causes, it has a more profound impact on the whole ecosystem of Amazon shopping and benefits every entity associated with this program. Let's understand,
1. From the perspective of a Charitable trust
Such programs are a boon for the social causes and help scale the awareness at a global level. This, in turn, helps the charities raise funds from different nations for different noble projects and eventually bring in change. Geographical boundaries are no more a concern to contribute to a cause now.
Amazon Smile is making organizations like Charity Water raise enough money to sustain various projects to provide safe drinking water to the needy. Let's hear directly from the founder of Charity Water, how Amazon Smile has been a boon for this cause,
2. From the perspective of Amazon
Amazon is a well-established marketplace and has a wide following across the globe. With 'Amazon Smile', an amazon charity program, Amazon gets an opportunity to divert its 300 million customers globally to a more noble way of shopping which is novel and impactful. It is an innovative way of giving back to society with a difference.
3. From the perspective of a Buyer
On a daily basis, Amazon ships around 66,000 packages per hour in the US alone. In 2021, daily shipping of around 1.6 million containers alone contributed to over $638 million each day in revenue. With this rising consumer demand, donating to global charities will eventually uplift the overall shopping experience of the customers. Also, it strengthens the bond between the customers, the brands, and Amazon as a whole. Customers prefer to shop via Amazon because of the impact their purchase makes on the one in need. It makes them cater to social responsibility along with the fun of shopping.
4. From the perspective of the Seller or Brand
As a seller, amazonsmile is the simplistic way to give back to society. In other words, if you are also looking for an innovative way to improve your sales, try this noble key. Nowadays customers are also keen on knowing from whom they are buying and what reputation the seller or brand owns. Just having good profits is not enough as the competition is enormous. Thus by being part of the amazon charity program, you will earn a reputation of a brand that not only believes in making a profit but also gives back. Customers love to invest in brands that show some value. You need to link your product listing with the program and earn the perks with no added cost.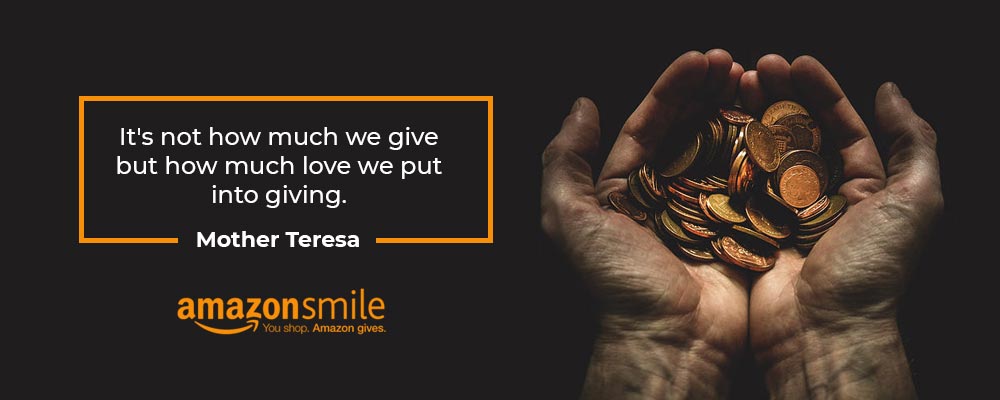 Final Words
Programs like AmazonSmile are a win for everyone. Such initiatives are an innovative way to help the needy by helping non-profitable organizations and charities. Moreover, it inculcates a habit of giving back to society along with a fun shopping experience for its customers. The amazon charity program not only benefits the charitable trusts but also helps the brand build a reputation with its customers. After all, no one has ever become poor by giving. Let us create more smiles along with massive sales and impact, all in one go.
To improve your brand presence and reach on Amazon, follow more reads,

Tips to get 5-star seller ratings on Amazon in Q4 2021

Be a Top Ranker on Amazon with Legit Product Reviews

Scale your Amazon sales with excellent Product Listing Videos

Amazon Image Optimization Guide for 2021: Tips & Tricks