Be a Top Ranker on Amazon with Legit Product Reviews
Running short of time? Get PDF of the blog in your mail.

Play Now
Amazon marketplace is one of the leading online retail giants for eCommerce businesses online. To excel on this platform it is evident to have a pleasing consumer base with satisfactory feedback. Customers prefer products that show an authentic following and mass purchase. So it is important to understand the nuances running behind the product reviews on Amazon for better sales and ranking.
Understand the mechanism of product reviews
In the first quarter of 2021, Amazon has shown incessant growth in net revenue globally, across all major segments. With these rising sales numbers, it becomes all the more important to have a customer base that trusts you and does the talking on your behalf.
Significance of strong feedback on Amazon
Studies have shown that 87% of the buyers trust other shoppers about their experience using your products rather than just falling prey to the flashy marketing tactics. These reviews create transparency and offer a trusted ecosystem for online purchases. The customers who look for product reviews are those who find the products interesting but find it hard to trust the brand. These reviews help them navigate through the authenticity of the product as well as the brand.
"We all need people who will give us feedback. That's how we improve."
– Bill Gates
Also, these reviews help the sellers get second opinions on a product and hence can improvise their products or services accordingly. This attitude will help the sellers create a brand reputation, better sales and will nudge its existing client base to trust and invest in their products in the future as well. With a better number of reviews, your SEO also improves as online reviews are factored into Google search results. This eventually helps in your product ranking and brand visibility.
How are product reviews calculated?
Amazon is ever updating guidelines to keep the sellers on their toes and let the buyers have a more promising buying experience. It has introduced verified and non-verified feedback as a replacement to the incentivized reviews and upgraded the avatar of Product Reviews verbiage to Ratings.
As per the old review system, the reviews simply appeared in a descriptive format.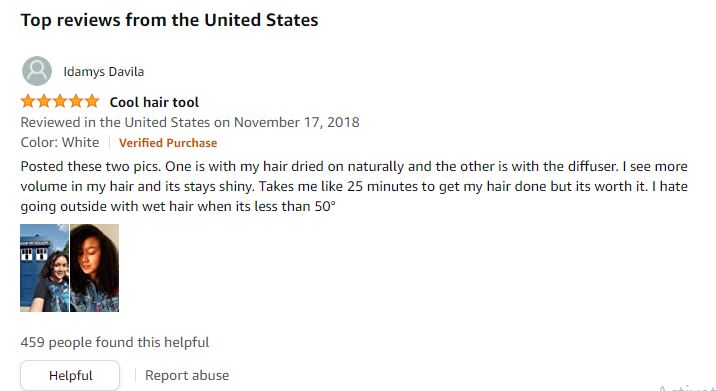 But as per new guidelines, reviews also appear as ratings based on product key features. It is easier now for customers to understand the product niche objectively.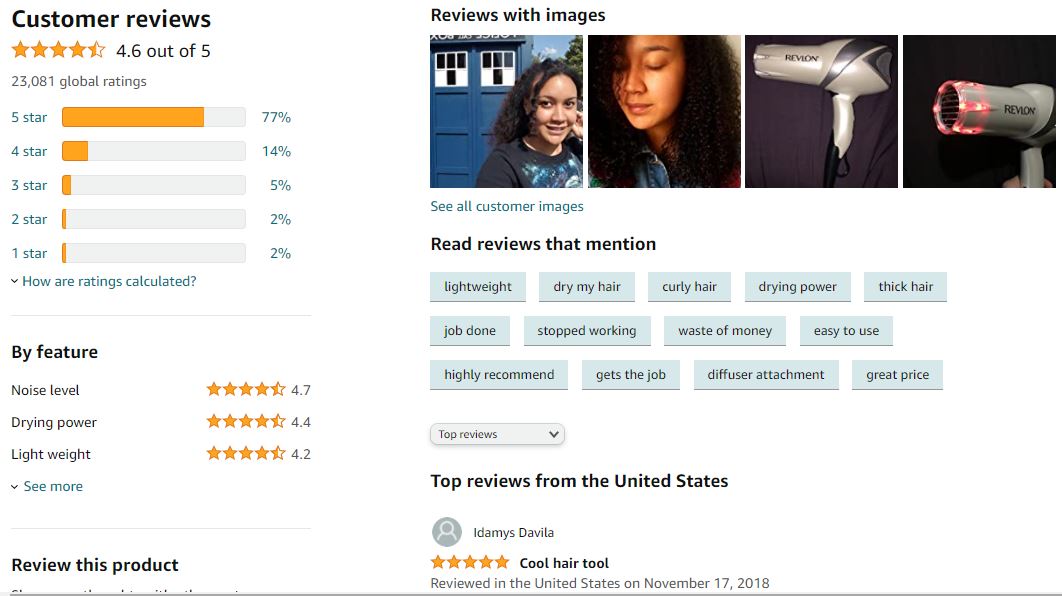 This attempt is simply to weed off the fake review system and offer an objective tool for its customers to share their overall purchase experience. Though customers can always share detailed reviews as per their buying experience.
"Amazon Reviews have now become Amazon Ratings."
Even with so many guidelines rolling out by Amazon cracking the product rating calculation is still a riddle to resolve. Here every element is weighted differently and leads to a more tricky structure. Amazon follows a complicated weight-average algorithm for the calculation of an average product rating. For example, if a product has a single five-star review, it is meant to have a rating between 0-5 stars but it varies when compared to the actual rating. Amazon doesn't reveal the exact equation to make this calculation simpler but there are a few factors that affect the ratings for sure,
Review Age i.e. how recent the review has been?
Verified or non-verified review shows the authenticity of feedback
Reviewers' profile ensures that the response is genuine and not fake
Rating or written review displays the satisfaction level of the customers
Deviation from mean rating reflects the performance overall
The Latest Updates by Amazon can be a game-changer
Connect with your customers at a personal level
In December 2020, Amazon took away the ability from brands to respond in public to the reviews shared on their product listings. Though they can communicate with their customers on a one-on-one basis using Buyer Seller Messaging Service, discussed in the latter half of this post. This feature helps brands to connect personally and ask their buyers to share their reviews or to reconsider the negative reviews if any.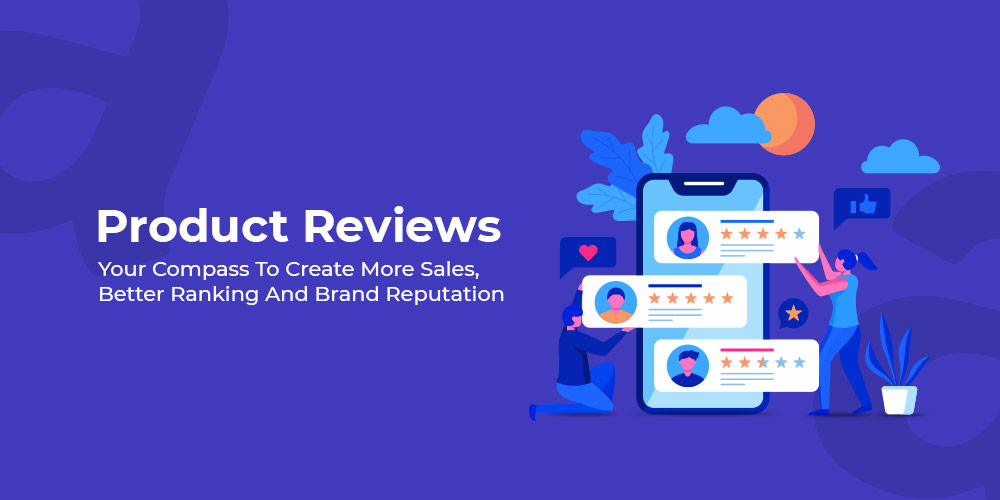 No more Early Reviewer Program
As of April 2021, Amazon has canceled the Early Reviewer Program. So in case you haven't enrolled in it, you are spared. For others, who have enrolled in this program will have to create a new strategy to get some authentic customer feedback.
Amazon says that other review programs are much more rewarding when compared to this one so they are putting a block on these services.
Tested ways to get better product reviews
Your product reviews are social proof of authenticity and the net value you offer. But since in 2020 Amazon banned product testers to share incentivized reviews and allowed its customers to opt-out of unsolicited emails, getting legit reviews has become difficult. To improve the frequency of such reviews there is a two-way dedicated review strategy,
Maximize your sales
Maximize the probability for a customer feedback
Mostly only 5% of the customers invest in reviews. Somehow, if you can stretch this value to 10% you are sure to get enhanced product reviews. This will in turn improve your reach and sales as well. Try different ways to connect with your customers for genuine feedback on Amazon and make them stay in the loop, by
Amazon allows its sellers to use product inserts as printed marketing material directly on their Amazon packages. This is an interesting option when the products are fulfilled by Amazon. But avoid inserting any URL or asking for positive reviews. You can also ask your customers to register the product for an extended warranty or similar plans to get their email ids which can further be used asking for a review.
It is a fluent way to communicate with your buyers on the Amazon storefront. This is a recommended service for both sellers and buyers as it reduces spam and protects against phishing. It is an excellent opportunity to divert your negative feedback, win a customer for a lifetime with awesome customer service, and to convert additional sales or influence referrals. You can catch your packaging errors and can also bring smiles to your dedicated customers.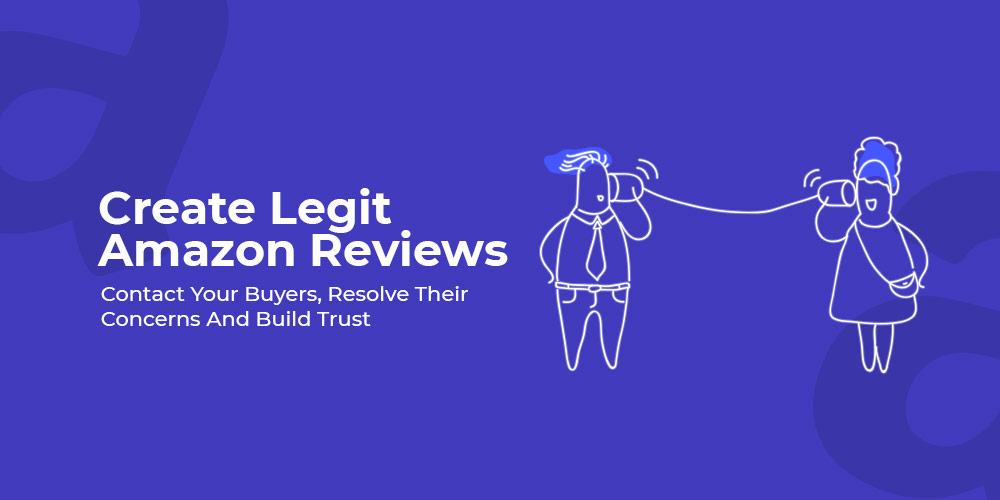 Usually, people confuse the seller feedback and product reviews as the same and tend to leave the other response empty while sharing their feedback. The product reviews talk about the feedback about product utility and customer satisfaction level on receiving it whereas the seller feedback talks about factors like the service quality, packaging, on-time delivery, etc. The customers that are happy with the seller have a higher chance to respond positively to product feedback as well.
Amazon asks you to avoid direct email to your customers rather it appreciates it if you use a Request Review feature on the Order Detail page to reach them. Bring your best reviewers back in the loop and get a drastic upgrade in your product reviews of up to 20%. This feature follows certain guidelines and applies to a certain product range. Let us know more,
It can be used only after 4-30 days of an order being delivered
Both the feedback for the product as well as the seller goes in the same email.
There is no scope for customization in these messages
This feature is pretty genuine and is not counted as malice practice to get reviews
Use ManyChat Bot to engage with your customers

With this feature, you can target your previous customers and proactively connect with them. This feature is a white hat tactic for an assured increase in Amazon sales.
Discounts and Product Giveaways are sure-shot advice

Discounted products always result in improved sales and hence more product reviews. Make sure to play around with this buyer tendency and amplify your reach.
In December 2019, Amazon launched its Vine Program to all its sellers. This is a paid service as per the latest guidelines in October 2021. You will need to pay $200 per product to enroll to Vine via the Advertising Menu on Seller Central. You can eventually give away your product to the most prominent reviewers as Vine Voices. Also, this feature is applicable for products with less than 30 reviews.
Apart from the above ways, improve your product detail page, resolve queries of your customers, leverage Social Media platforms for engagement, connect with the top Reviewers, or offer better product packaging to get some genuine valuable feedback. Also, avoid using reviews from friends/family or fake third-party review services as these fraudulent practices can harm your reputation and can lead to stringent actions by Amazon.
Play your best cards!
Product Reviews are the ice breaker when predicting the sales of a product. They can make or mar your online reputation in the flick of a second. They have the power to influence the purchase of many buyers. Still, with the right approach and quality in your products and services, you can directly influence your customers. In return, they will generously do the talking for you. Just follow the basic rule, offer quality products and make your customers happy with efficient customer service.
Also to Improve your Listings and to increase sales on Amazon, read more

5 Tips to Increase Sales on Amazon in 2021

How Amazon SEO and A+ Content together uplift the sales

Product Listing Videos: Detailed Guide to escalate Amazon Sales in 2021