How to Create a Successful B2B Marketplace Website?
Running short of time? Get PDF of the blog in your mail.

Play Now
B2B marketplaces are a profitable business idea as it noticed a market revenue of $7.72 trillion in 2021.  Also, this report announces a forecast of $25.65 trillion by 2028 with a CAGR of 18.7%. Even during Covid-19, B2B eCommerce marketplaces had decent growth. So let's figure out how to start a B2B marketplace here. B2B marketplace platforms are a sure way to success, and that's why now is the perfect time to create a B2B marketplace website of your own. 
Steps to create a B2B marketplace website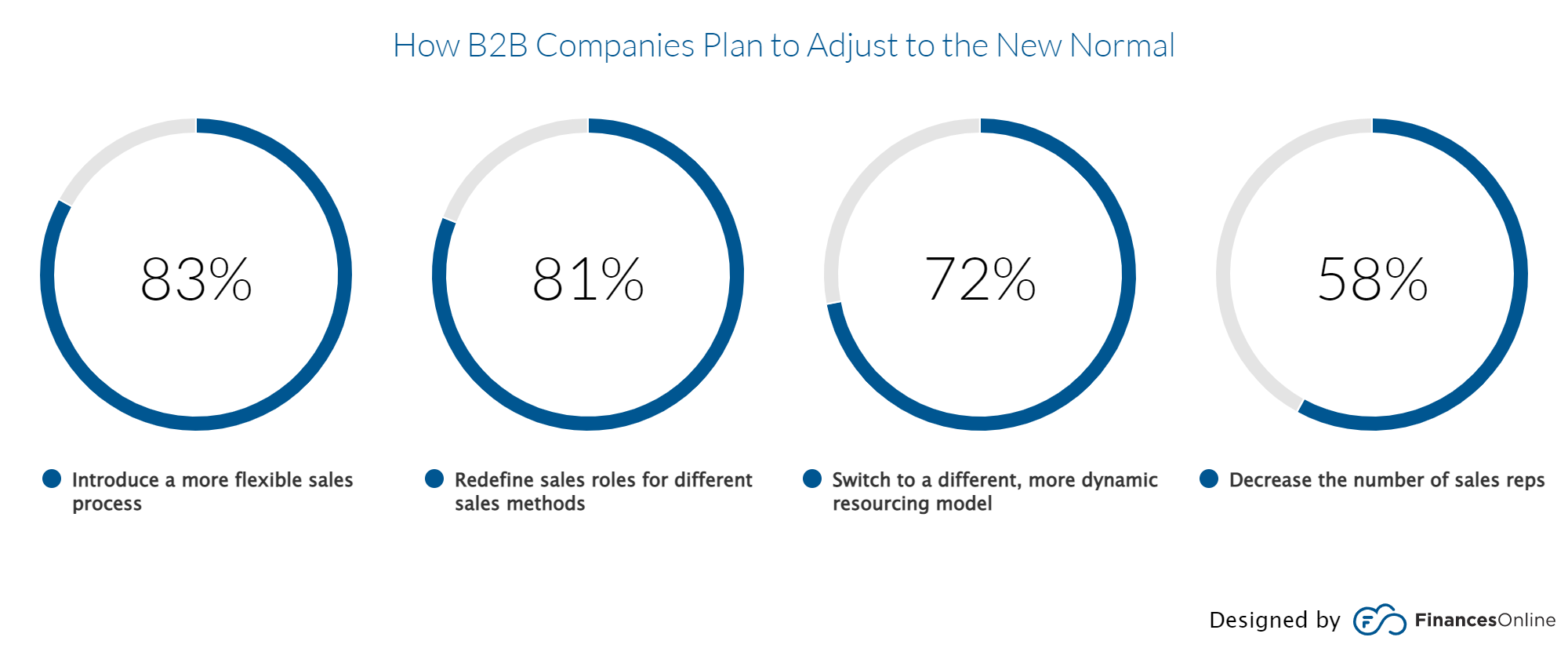 Source: Finances Online
B2B Marketplace Website Trends
B2B marketplace platform is growing and ever-changing. Another report states that by 2027, the market share will reach $13.65 trillion. How to start a B2B marketplace may be a common question. But, let's look at some B2B marketplaces trends to understand this:
More young buyers
Higher investment in technology and enterprise solutions
Wider use of mobile apps
Adoption of cloud technology
More attention to customer service
AR and VR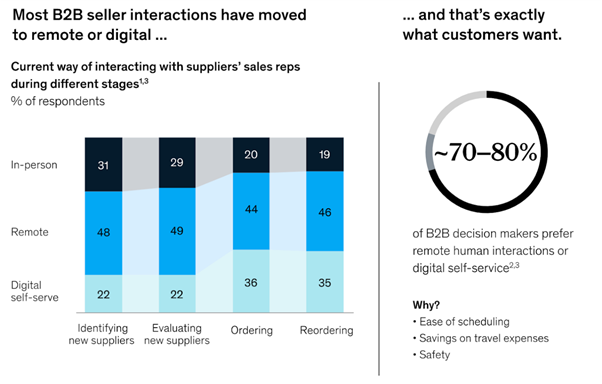 Source: Martechallience
These characteristics are easily found in the best B2B multi-vendor marketplace. The picture above indicates the change the B2B marketplace went through in terms of payment. The picture below points out its overall growth.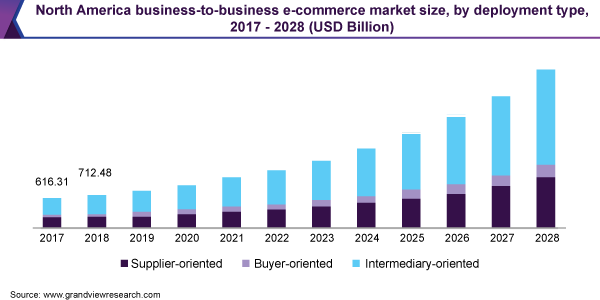 Source: Grandviewresearch
This is a clear picture B2B marketplace will continue to grow steadily. Hence, owning a B2B marketplace will be a profitable idea. Now that we know why B2B marketplace software is in demand let's move on to the B2B marketplace platform setup. The best B2B multivendor marketplace setup takes just a few steps. 
If you want to learn more about the B2B eCommerce sector and the factors behind its rapid growth, check out this guide: B2B eCommerce guide to building a successful marketplace.
Create a B2B Marketplace Website in 11 steps
We have multiple B2B marketplace websites, and to stand out, you need to make the unique and the best B2B multi-vendor marketplace. We can help you in doing so:
Step 1. Determine Goals and Objectives
Setting business goals is extremely important to start your B2B marketplace website and increase sales. The success of the best B2B multivendor marketplace lies in these goals. Also, Setting goals helps you sort what you want from your B2B marketplace. As a result, you can plan the techniques for achieving the goals. To determine your B2B marketplace website goals, you can use Objective and Key Results(OKR) tools.
Get B2B basic marketplace package.

Step 2. Understand Buyers' Journey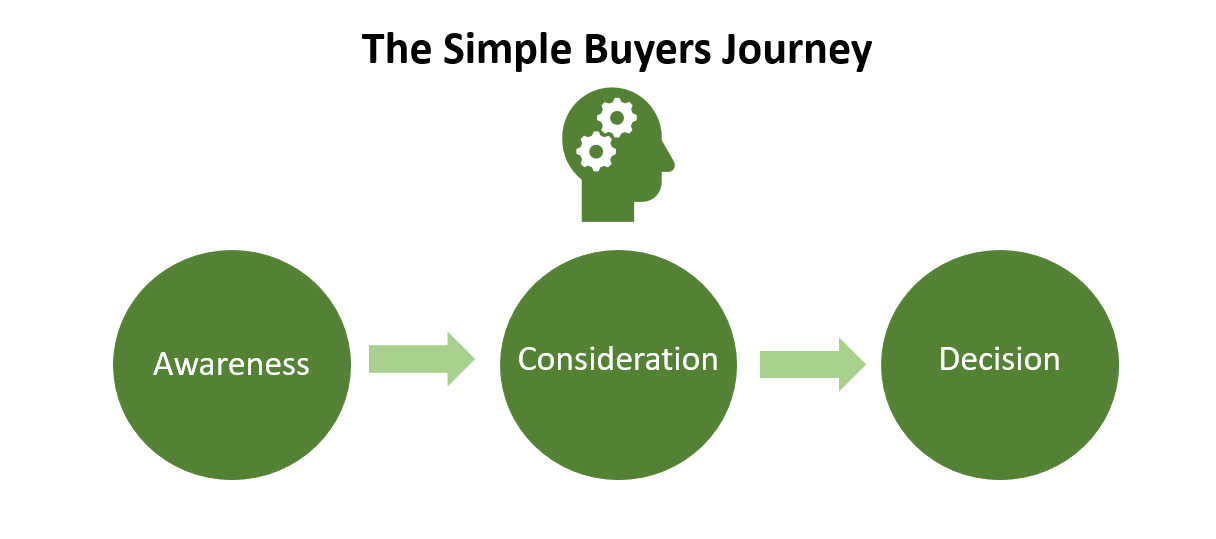 Source: LinkedIn
The success of a B2B e-commerce marketplace depends on sellers, their product quality, buyers, and their experiences. So, you need to create a B2B marketplace website that influences buyers' decisions. For this, a dynamic design with smoother navigation is essential.
Apart from this, you also need to pay attention to buyers' journeys. They go through different stages like reviewing budgets and consulting with acquaintances. 
For an interactive website that offers convenience and transparency to buyers, it should-
Have relevant content regarding products and offers
Be free from bugs
Have a dynamic search option 
Be highly secure 
Step 3. Decide The Business Model
While you create a B2B marketplace website, select the most suitable B2B business models to achieve the goals. Some business models to start a B2B marketplace platforms are-
Commission Model
The commission model asks for less investment and more commission for the admins. Here, the admins gain revenue during each transaction. Sellers pay them a percentage of product sales in their seller shop.
Subscription Model
Here, the sellers pay and subscribe to marketplaces monthly or annually, and admins earn. Several marketplaces ask vendors to subscribe or become premium members to enjoy additional features.
Listing Fee Model
The listing fee model is for selling expensive products where sellers pay for every product upload. In simpler words, vendors will have to pay whenever they take any action in the marketplace.
Lead Fee Model
The lead fee model is a hybrid of the listing fee and commission model, where sellers pay for every sale or product upload. This business model promises profits for long-term functions.
D2C Model
In Direct-to-Consumer or D2C model, sellers can directly sell their products to the consumers. As a result, no wholesalers or retailers come in between. A D2C model allows the seller to engage with consumers without any mediators in between directly.
B2B2C Model
In Business to Business to Consumer or B2B2C models, businesses do not sell the products or services directly to the buyers. Instead, other businesses work as the medium. It is the collaboration of two companies to reach a wider audience and have a profit.
B2G Model
Businesses sell their products and services in B2G (business to government) models. B2G companies mainly respond to government requirements while manufacturing products or services.
B2E Model
B2E or Business-to-employee model comes with a steady focus on employees. This model work for the betterment of the employees in terms of training them, helping them maintain work-life balance, etc.
B2P Model
B2P or Business-To-Person model is much like the D2C model where the business companies respond to the demand of individuals. Here, companies pay attention to buyers' unique demands and interests.
Prepare your eCommerce Store ahead of Holiday Season. Get FLAT 20% OFF on Magento 2 Marketplace Solutions and PWA Theme. View complete offer details!
Step 4. Design the Website
A B2B e-commerce marketplace should comply with the buyers' busy schedules. Start a B2B marketplace website with a design so that it loads content faster and produces the requested information.
It is to be noted that websites with an intuitive interface and faster loading get higher organic traffic. Also, the pages that load within 2 seconds have an average bounce rate of 9%, while pages that load in 5 seconds increase their bounce rate to 38%.
You can provide a premium look to your B2B marketplace platforms with proper UX and UI. You can use third-party extensions for this purpose. For a premium design in your B2B marketplace software, you can use-
Sliding images of featured or trending products 
Easy navigation
Categorization
Filter options
Omnipresent search box 
High-resolution image and video
Integration
Moreover, B2B marketplace websites often educate buyers to keep them engaged with blogs, videos, and webinars.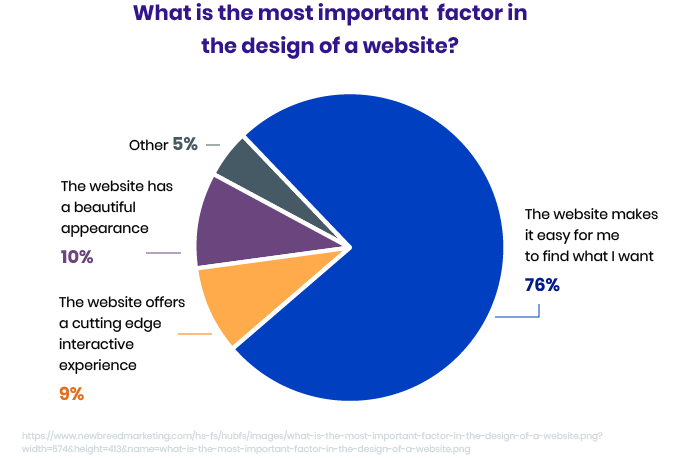 Looking for a dynamic design for your B2B marketplace? Check the B2B marketplace pro package now!

Step 5. Integrate Seller Facilities 
Sellers on the best B2B multivendor marketplace must get a smooth flow of inventories with proper integration. It will keep the buyers updated with the stocks and delivery information. With proper integration, sellers can
Upload products in bulk
Cross-sell and up-sell products
Manage orders and invoices
Can accept or reject quotations from buyers
Due to so many facilities, investment in B2B marketplaces is increasing steadily. 
Step 6. Integrate Payment Methods
In the B2B marketplace software, payments occur within 30-90 days, which is long. Payments take time because of-
Agreement to terms and conditions
Completing product supply process
Extensive expenditure
Approvals from the team of buyers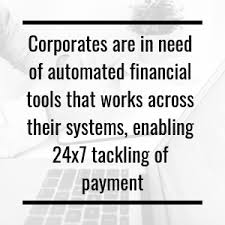 Therefore, B2B marketplace websites integrate suitable payment methods for B2B buyers. Today, traditional and online payment options are in use. It streamlines the transaction and makes payment processing easier while maintaining records of invoices in their systems. Payment methods to integrate while you start a B2B marketplace are-
Wire transfers that take less than a day make the transfer handy and fast. 
Bank transfer makes the safest and most direct bank-to-bank payment without taking the assistance of other apps.
Paper cheques are a traditional payment method and are now being used in online B2B businesses.
PayPal is a high-security online payment service provider which is affordable for all. It has 361 million active accounts in Q3 of 2020.
BNPL is used to attract young buyers to pay in installments after purchasing the product.
A credit card is a traditional payment system in use to date.
COD system that allows the buyers to pay at the time of delivery. 
B2B marketplaces include these payment methods on their own, and customers can choose the suitable payment method accordingly.
Step 7. Manage Orders Efficiently
Managing orders on a B2B marketplace software is not easy because it needs to prevent delays and track shipments and orders. Also, it has to meet buyers' expectations for accessing complete information.
Order management systems instantly support buyers who lack time and procure essentials for their companies. In B2B marketplace software, merchants can get the following order management facilities: 
Complete inventory management
Bulk upload
Price setting 
Multiple shipment options
Transaction management
After-sales support
Catalog management and much more
Buyers, on the other hand, get class features like
Repeat order option 
Saved order list
Quick order for placing orders fast, etc
It helps in making long-term customers with higher revenue.
Step 8. Induce Shipping Extensions
B2B orders are huge in quantity. As a result, they cannot ship parcels like B2C ones. Additionally, the best B2B marketplaces ship their products via freight shipping services like FedEx and UPS. 
The use of shipping extensions can make the entire shipping process easier. It reduces human errors and cut-short the delivery duration of B2B products to clients. Presently, consumers are willing to pay an extra amount for sustainable shipping. On the other hand, some buyers want ultra-fast shipping services. Therefore, B2B marketplace software needs to include both shipping options to satisfy all types of customers. 
Step 9. Buy a Domain Name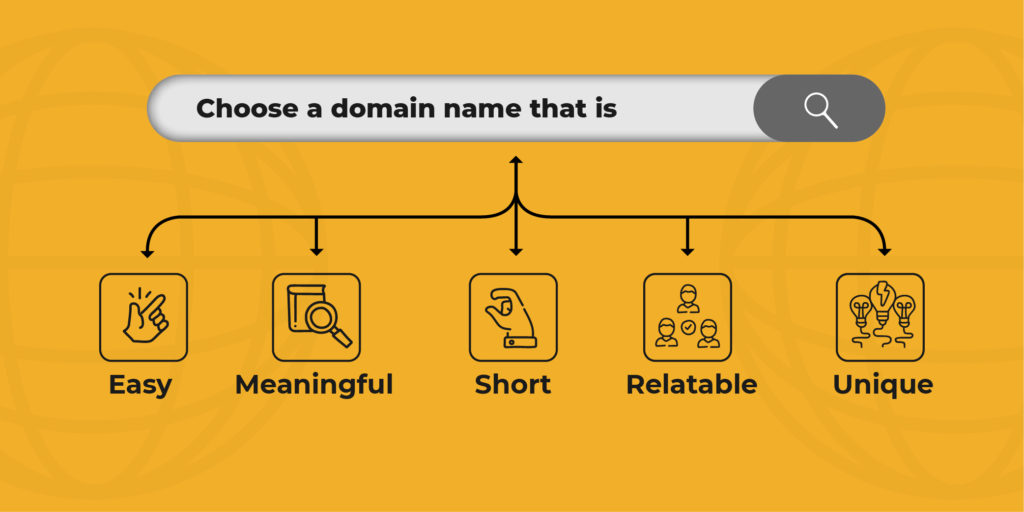 A domain name is integral to creating a B2B marketplace website because it helps buyers relate to the brand name. To choose a domain name wisely: 
Try to get a shorter domain name
Avoid hyphens because they confuse the buyers
Make it relevant to your business
Keep it unique so that buyers get attracted
Add appropriate extensions to your domain
Step 10. Promote It
Now the question is, how will your target audience find your B2B marketplace software? Proper promotion is the only factor that can help you today because your marketing strategies are the backbone of attracting the audience to your website. 67% of buyers say that their buying journey is digital. So, online marketing tactics will steadily drive conversions to your website. Here are some popular marketing strategies for your B2B marketplace website:
Search engine optimization- Make your website search engine friendly so the potential audience can easily reach your site. Therefore, you can take assistance from on-site and off-site SEO. During the on-site SEO process, find relevant keywords to communicate with search engines. Also, track links of your website that are attached to other pages outside your website.
PPC- Product-per-click (PPC) ads make your content visible to relevant users through advertising platforms. These platforms will charge you for every click and improve your brand's visibility. Also, PPC ads enhance your B2B marketplace brand awareness and generate leads.
SMM- Social media is popular with a wide number of users. So, take the help of Facebook, Instagram, Linkedin, and other social media pages for your B2B ecommerce website. Users currently look for new service providers rather than formal referrals and recommendations. Thus, creating the best ecommerce B2B marketplace page and posting information related to your business brings you potential leads.
Email marketing is another popular way of marketing to convince sellers and buyers to visit your marketplace and avail of the offers.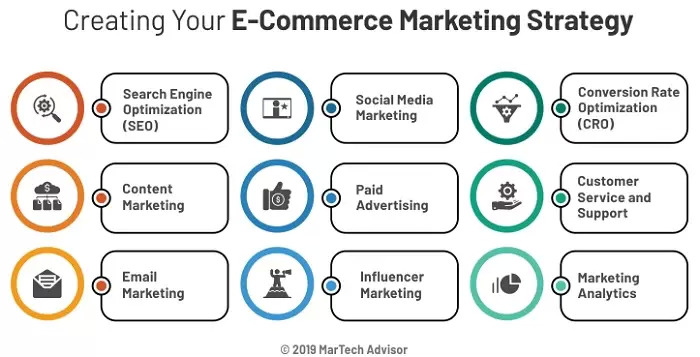 Step 11. Set Key Performance Indicators
Employing key performance indicators(KPI) helps analyze the growth contributing segments of your B2B marketplace platform. By using KIPs, the best B2B multivendor marketplace can measure the ROIs and know the areas that can potentially affect your sales. There are three important KPIs that especially need tracking from you- 
Sales Performance- The best ecommerce B2B marketplace businesses track total sales. Here, the admin finds the percentage of sales expressed as sales conversion rate, indicating if your website needs conversion rate optimization(CRO). Altogether, it strengthens the sales funnel.
Customer Lifetime Value(CLV)- CLV is one of the primary KPIs that measures customers' relationship with your website. CLV helps in easy monitoring because it records the average amount of transactions on your marketplace, the frequency of orders, the type of highest-selling products, and other attributes. These also help in re-engaging with the users in the future. 
Analyze Website Traffic- Understanding the website traffic is the best way to measure the performance of your B2B marketplace website. Additionally, you will be able to understand the number of visitors, the session duration of the website, and transactions by tracking the website traffic.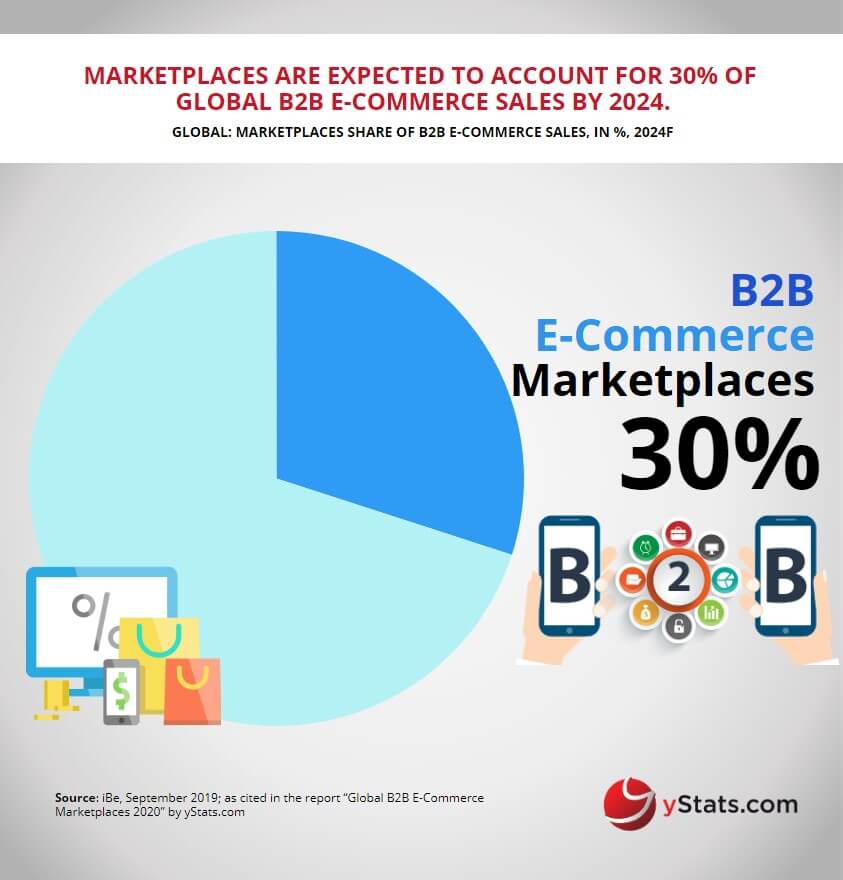 Finally, to create a B2B marketplace website:
A B2B multivendor marketplace is nonetheless very useful today. Do you want your own B2B marketplace platform? If yes, just follow the above steps to build your own scalable and robust marketplace today. Also, you can create the best B2B marketplace website as per your requirements with one click. You can contact the B2B marketplace solution provider and opt for a premium package. Collectively, it will ensure a smooth way of profit for you.
How to start a B2B marketplace with CedCommerce
B2B marketplace websites of CedCommerce offer dynamic features to attract more customers. The experts at CedCommerce analyze your business requirements first and then offer high-end B2B solutions. Also, they have a handful of extensions to ensure even better performance in your marketplace. So, whenever you need any assistance, do reach CedCommerce. 
Tell the experts about your B2B marketplace requirements and get a ready-made solution.