10 Simple Yet Effective Tactics To Increase Instagram Reach
Running short of time? Get PDF of the blog in your mail.

Play Now
Are you struggling with Instagram reach? Want to increase visibility, followers, and engagement rates on Instagram?
Instagram is one of the best social media platforms to help your brand grow and reach people organically. You can build an audience, connect with followers, and convert them into your buyers.
Instagram has become the most preferred social media platform for brand promotions. With more than 1 billion users present on the platform and having the highest engagement rate, Instagram has topped the social media charts in terms of promotions.
However, frequently changing algorithms and consistent updates in the features have emerged as marketing challenges on Instagram.
The changing algorithms affect Instagram's reach and make it more challenging for the posts to reach new people.
Though, some tips or tactics can help you grow and increase your Instagram reach organically.
Let's discuss them one by one.
1. #Create a schedule
Posting at peak times when your target audience is online is the key to increasing your Instagram reach. Look for the timing slots when most of your prospect audience is online. Posting the content at peak times will reach more people and increase the visibility of your post.
2. #Hashtags
#Hashtags are important. They are powerful and help you reach your target audience and increase engagement. They are effective and allow people to filter their search with more concentrated results.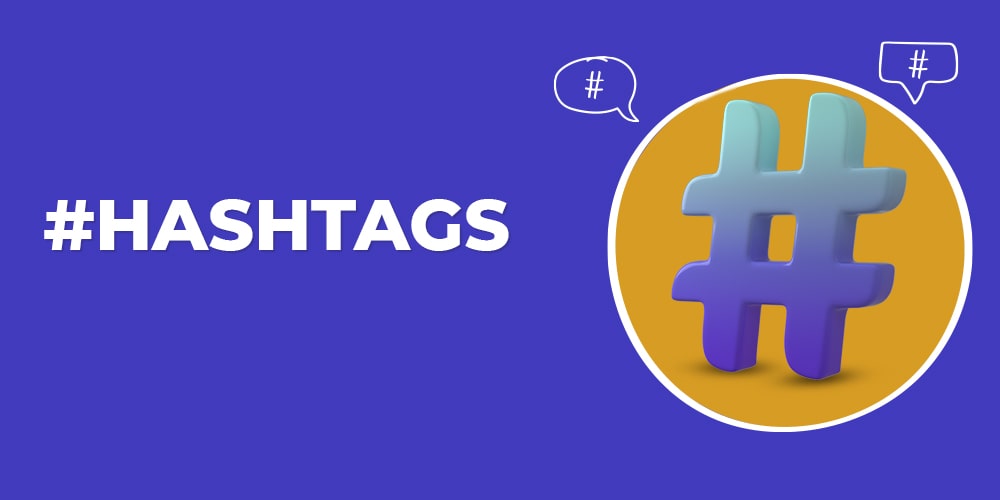 With the millions of posts present on the platform, it is not easy for your post to come across your target audience and get discovered by them.
Adding hashtags to your content is easy, but choosing the right one is a difficult task. Here are some tips to follow while adding hashtags in your posts:
Choose the hashtags that align with your brand niche,
Search for the hashtags that are most relevant and trending in your niche,
Use them in the right amount,
Avoid repeating the same hashtags in every post, as you may get penalized for that.
3. #Collaborate
Collaborating with influencers can immensely boost up your Instagram reach. Influencers are popular, have more followers, and can effectively help you increase brand awareness.
Influencer marketing has snowballed in the last few years and has helped all sizes of businesses (small, medium, or large) reach their target audience.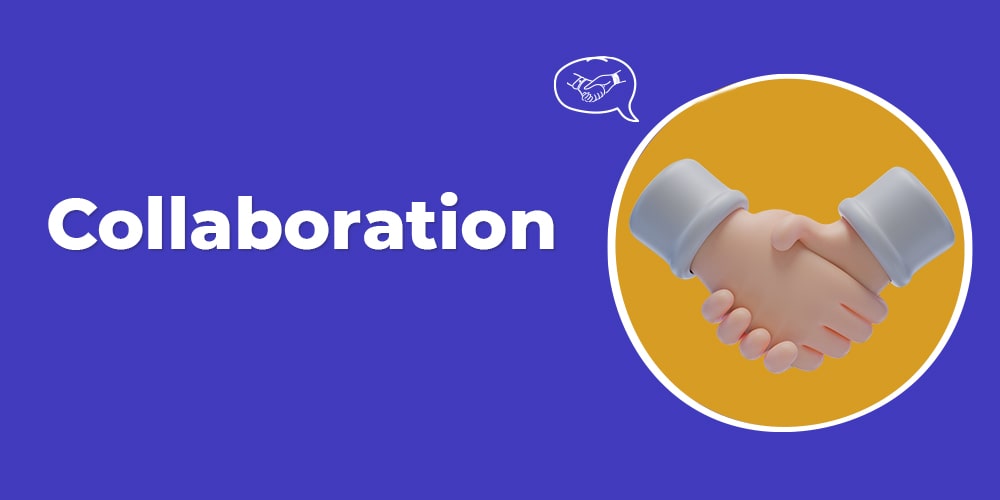 There are many advantages of collaborating with the influencers for your brand.
Here are some of them to list down:
Get to reach more people, eventually increasing brand awareness.
The audience's trust towards the influencers will convince them to buy your products based on the influencer's recommendations.
It is one of the most high-yielding techniques with the highest ROI
Extends your brand's visibility
4. #Utilize all the features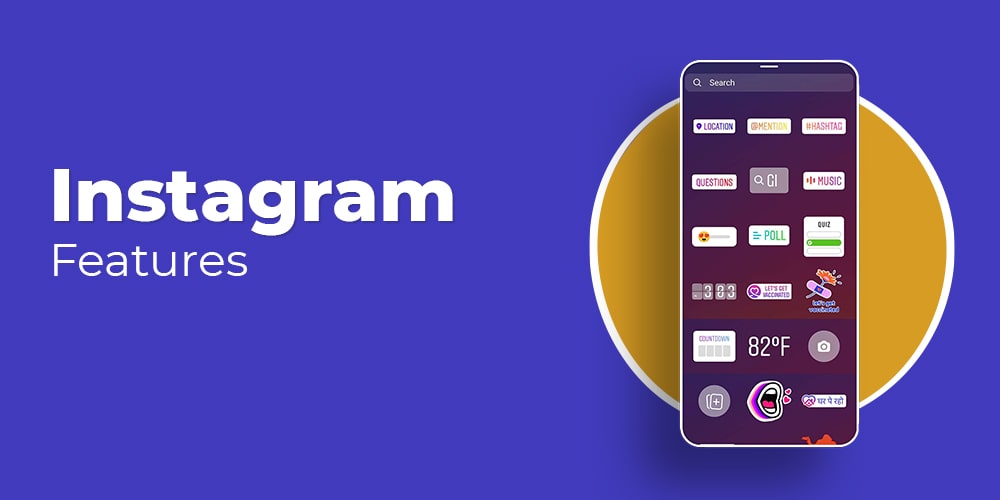 Instagram is filled with some of the best features that you can utilize to increase audience reach. Instagram is also one such platform that is very quick in changing or adding new features.
To name some of the most trending features of Instagram are: Reels, Carousels, Videos, Live videos, Filters, Collections, Shops, IGTV, stories, story highlights, Shop links in stories, and more.
Utilize all the features of Instagram to your advantage and reach a wider audience.
5. #Post reels/stories regularly
Reels and stories are the two features that captivate people's attention the most on Instagram. People love to scroll reels and stories. They are entertaining, capture the interest of the users, and keep them engaged on the platform. Why not showcase your brand to the story or reel viewers.
However, to be visible on the user's screen, you need to post the content regularly.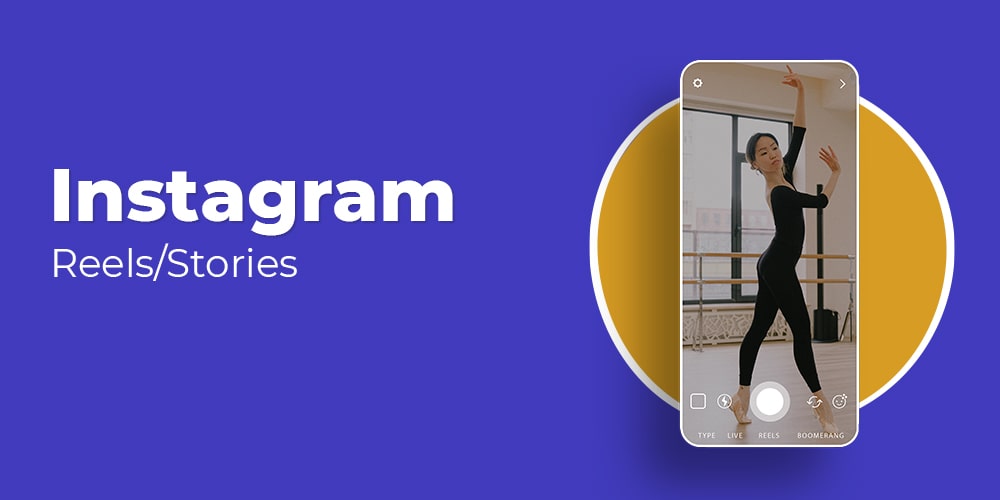 6. #Instagram highlights
Instagram story highlights are something that every brand must leverage.
Instagram highlights are the stories that are saved to appear permanently on your profile. They appear below your bio and give a better outlook of your brand.
They allow the brand to showcase the content that matters the most for them. Highlights also draw the attention of the viewer and let them know about the brand more precisely.
7. #Do A/B tests for posting time
Posting content regularly is good but posting the content at the right time is even more critical.
There is no point in posting the content when a significant part of your audience is inactive. Check time slots when the audience is most active on the platform so that your post gets discovered by them.
Posting at your best time will get your post to reach more people. It is also vital to post at the right time because getting the reach and engagement within a few minutes will favor Instagram algorithms, and posts will get more attention.
Check what time slots are most favorable for posting. Also, keep testing the timings to know what time is the most engaging.
8. #Create engaging posts
What content to post is one of the most decisive factors in getting engagement on them.
Post different types of content. Post creative reels, ask questions, create quizzes, polls, or contests. Start building the content that compels the users to get engaged on the posts.
9. #Go live
Video content receives 49% higher interactions than images. Use the Instagram live feature to connect and engage with the audience in real-time. Users prefer video content rather than reading a post or articles. They like to communicate with the brands via live streaming.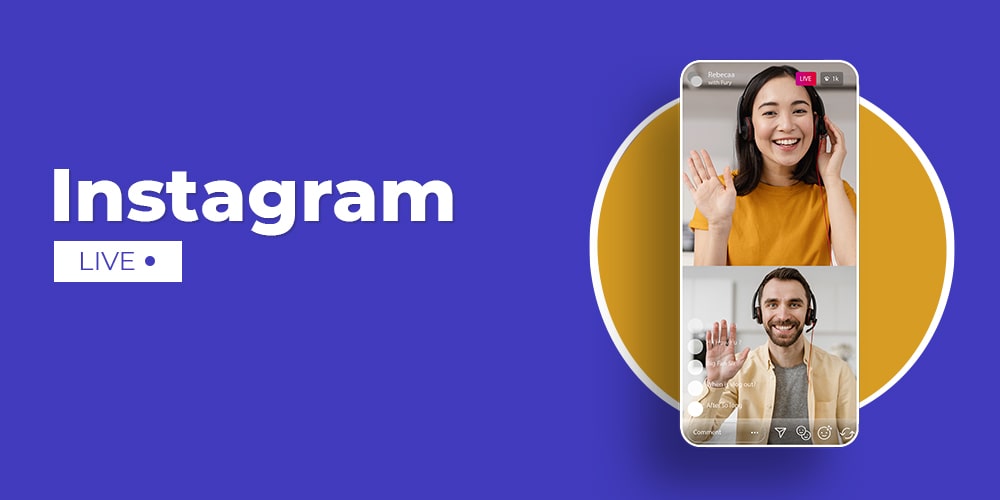 Connecting and communicating with the live audience also builds trust in the audience. You can also do Q&A sessions with the audience on live streaming.
10. #Interact
Interactions are a great way of increasing Instagram's reach. People take time to like or comment on your post, so it becomes your loyalty to reply.
Liking comments, replying to queries, questions, or conversing in comments builds confidence and trust in your audience. Users also feel valuable and would love to interact with your posts in the future.
Conclusion
Instagram is a powerful tool for marketers to reach their prospects.
Though it is not easy to be on top in the cut-throat competition, some ways can help you to compete efficiently on the platform.
Make your posts engaging enough, giving the audience a great user experience.
Read other posts on Instagram below:
Instagram Ads: Why are they becoming the best option for promotions?
How Brands can make the newest Shopping Product Release with Instagram Drops?
Shopping in Reels: The Fresh eCommerce push from Instagram. Learn Everything