How WafiApps fueled its eCommerce with our Marketplace Platinum Solution?
Running short of time? Get PDF of the blog in your mail.

Play Now
WafiApps sells more than 80,000 products on its websites. Along with a wide range of products, WafiApps excel in providing significant exposure to its retail partners. Furthermore, their cutting-edge functionalities, powered by artificial intelligence and machine learning, have made WafiApps a popular online shopping destination in the region.
It is the story of WafiApps, who chose CedCommerce for an enhanced platform, and how we delivered more than they envisioned.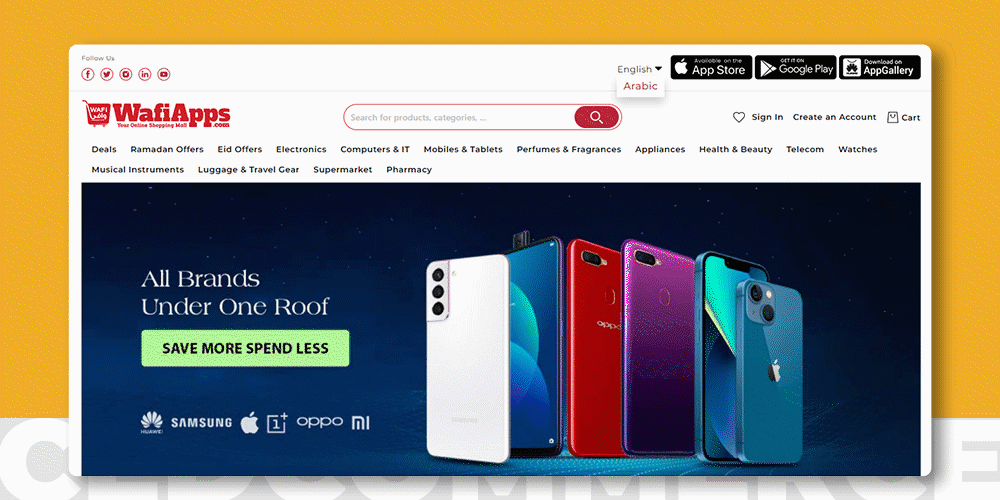 How has the shopping scenario changed in the Middle East?
According to Sitecore, a global leader in digital experience management software, almost 86% of customers in Bahrain have switched to online shopping. Furthermore, customers who switched to online shopping want to continue shopping online for most products. More importantly, customers are placing a significant emphasis on a personalized customer experience. If not up to the mark, they wouldn't hesitate to turn away from a brand to a better alternative. Brands in Bahrain are actively implementing several strategies to deliver an improved shopping experience.
Similar to other eCommerce brands in Bahrain, WafiApps aimed to stay ahead of the curve by prioritizing a personalized shopping experience for its customers. As eCommerce continues to grow, WafiApps didn't want to leave any scope for errors in their journey to establish brand loyalty and increase customer satisfaction. The online marketplace wished to bring out its finest functionalities for both vendors and customers.
Challenges WafiApps faced and how it found us
Often, even minor errors can lead to the most significant consequences and losses. That's exactly what WafiApps had to experience when they faced a lot of bugs on the previous marketplace solution on M2.3.x. Furthermore, WafiApps also experienced unsecured codes with below coding standards modules.
Thus, WafiApps embarked on a journey to find a better, more viable solution to help them set up a better robust marketplace and eliminate other issues hampering their business processes. WafiApps' search came to a fruitful end when they discovered the 'Online Marketplace Solution' from CedCommerce. Since our marketplace solution is listed on the Amasty marketplace, it was easier for WafiApps to find the solution on Amasty. Our online marketplace solution was listed on Amasty only after qualifying all meticulous and stringent code testing requirements and coding standards implemented by Magento 2.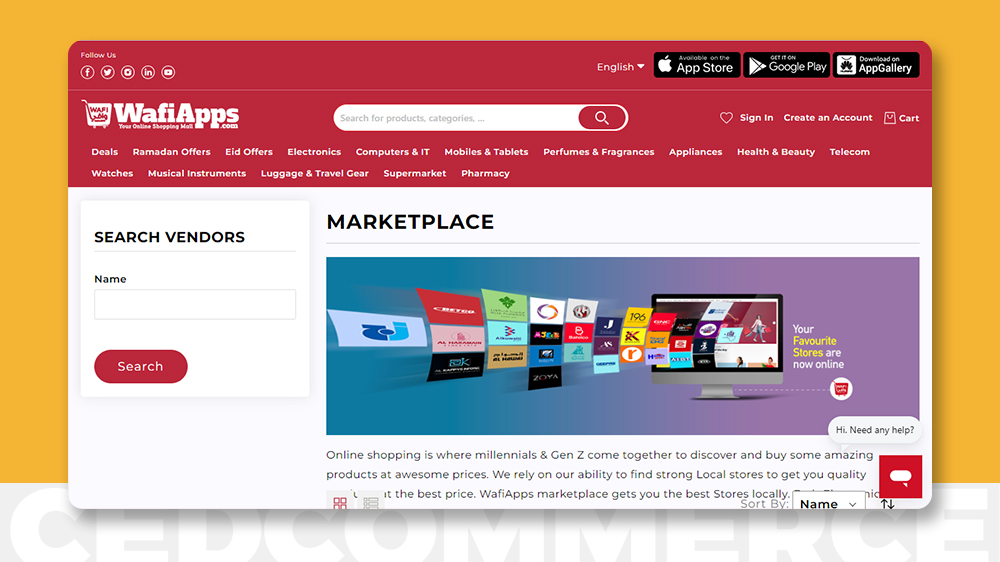 In our Online Marketplace Solution, WafiApps found a more flexible, adaptive, and secure alternative to their previous platform and an effective solution to all their eCommerce marketplace-related problems.
WafiApps embarked on a new journey with CedCommerce
The success story of WafiApps is not without its challenges, as it is for every story to enjoy a happy ending. However, the story of WafiApps hasn't ended yet. Choosing the online marketplace solution from CedCommerce was just the beginning of its booming business.
In addition to the standard marketplace solution, Mr. Pramod Joseph (Co-Founder & Director – Technology & Digital Media) from WafiApps requested all addons they used earlier on the previous marketplace solution. Furthermore, our Marketplace Platinum Package offered required addons and a better platform than the earlier one. Eventually, Mr. Pramod Joseph appreciated our multivendor marketplace consultant and expert, Syed Ali, for actively and resiliently clarifying his technical and functional queries.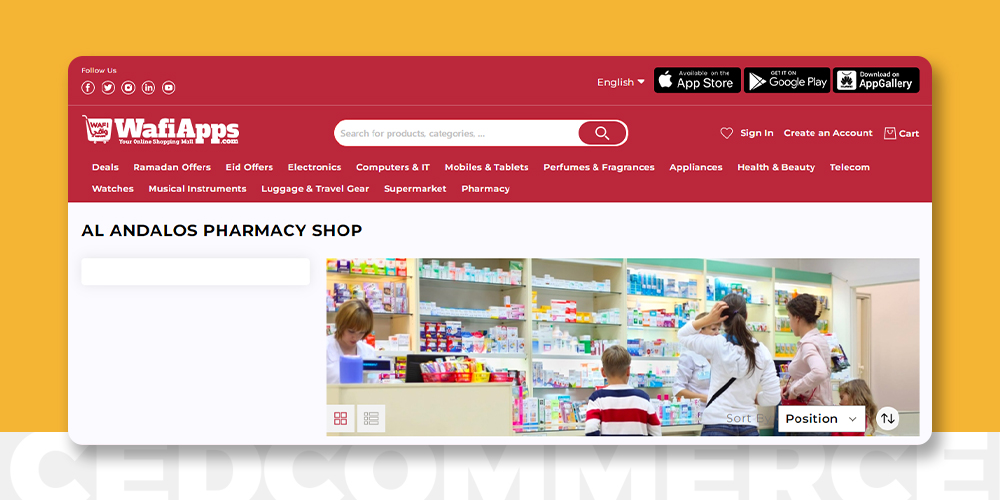 With a comprehensive understanding of WafiApps' requirements, we moved forward in giving the multi-vendor marketplace a better second start. CedCommerce empowered WafiApps with its Marketplace Platinum Package.
Mr. Pramod Joseph understood the importance of niche markets. However, he also realized that onboarding multiple vendors and enabling them to sell a spectrum of products should allow them to target a larger audience. Thus, WafiApps joined hands with CedCommerce intending to enhance user experience and fill the gaps between the challenges presented by the previous solution and their desire to scale.
In addition to the ready-to-use modules, we also offered additional custom development work. It would allow WafiApps to set the minimum order amount for a particular shipping method and some modifications in the vendor store locator addon.
Let's dig deeper into the functionalities and marketplace extensions employed by WafiApps:
Vendor Free Shipping and Marketplace Platinum
Wafiapps wished to simplify the shipping process for vendors on the online marketplace. Thus, we introduced them to the vendor-free shipping method addon. The add-on would allow vendors on WafiApps to ship orders from the vendor panel. Furthermore, it would enable vendors to complete an order life cycle without admin interference.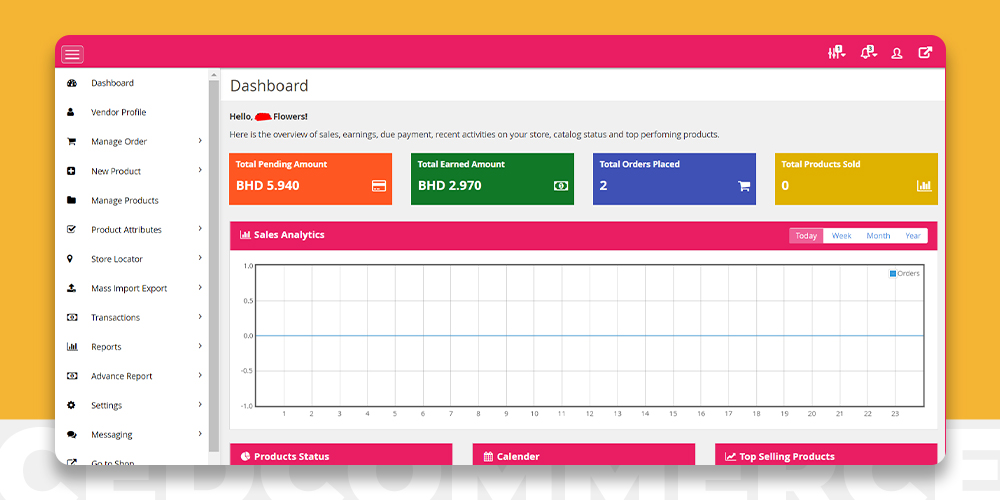 WafiApps always had the best in mind for its vendors and customers. Thus, they sought features a cut above those offered by the previous marketplace solution. Thus, the Marketplace Platinum Package provided a feature that would allow vendors to create grouped and bundle products. Furthermore, the feature allowed vendors to set tier pricing for their products and for different customer groups or bulk purchases.
However, displaying categories and search options on the vendor landing page available in the previous marketplace solution seemed unreasonable and unprofessional. Thus, the online marketplace solution from CedCommerce provided a dedicated landing page for vendors. The landing page effectively explains every aspect of the marketplace to the vendors.
Moreover, our marketplace solution would deliver complete control to vendors on WafiApps. Vendors control managing their orders, generating invoices, and shipping their products. More importantly, vendors can easily operate on the mobile browser from their respective panel panels. The vendor panel we have designed is more mobile responsive.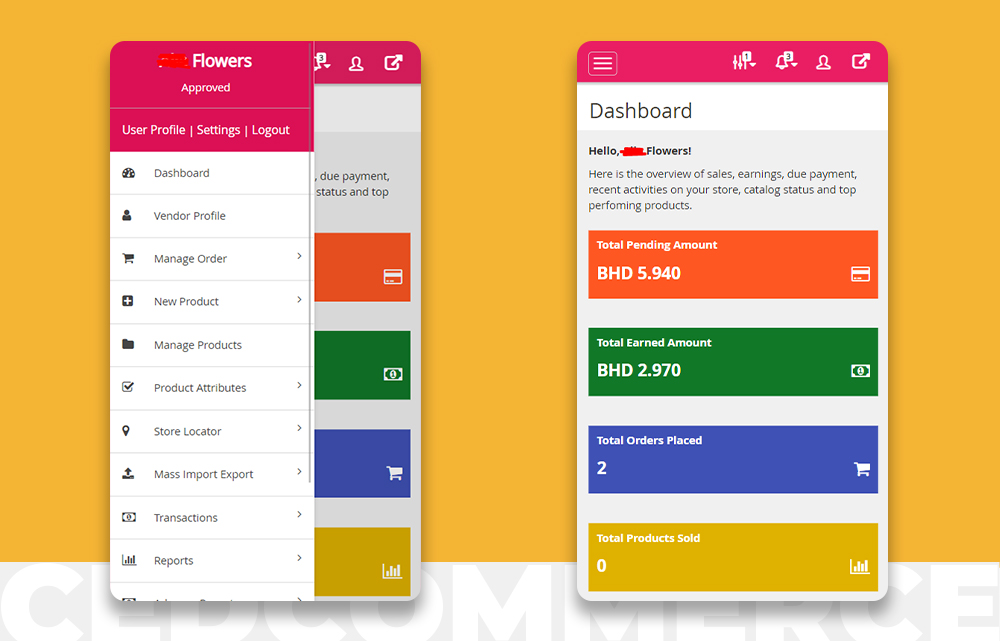 We have not used Magento 2 admin panel design and icons. Rather, certified UI/UX Designers have professionally created them. Furthermore, our online marketplace solution is compatible with the Amasty Jet Theme. Thus, it powers the front end and delivers a clean, intuitive, and attractive user interface and user experience.
Vendor Store Locator Addon
This add-on would allow vendors on WafiApps to create multiple physical stores and show them on Google Maps. Customers could filter the stores based on the city, location, and zip code using Google Maps in just a few clicks. Furthermore, the add-on would enable customers to easily locate the vendor's physical stores.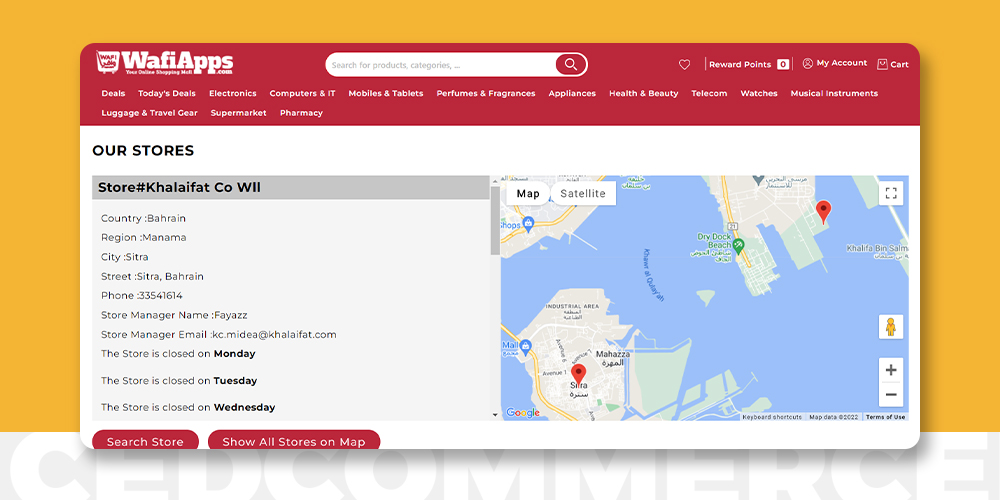 Vendor Store Pickup Addon
The vendor store pickup add-on would allow vendors on WafiApps to create multiple pickup locations. Furthermore, customers could select the nearest store at the time of checkout from where they can pick up their orders.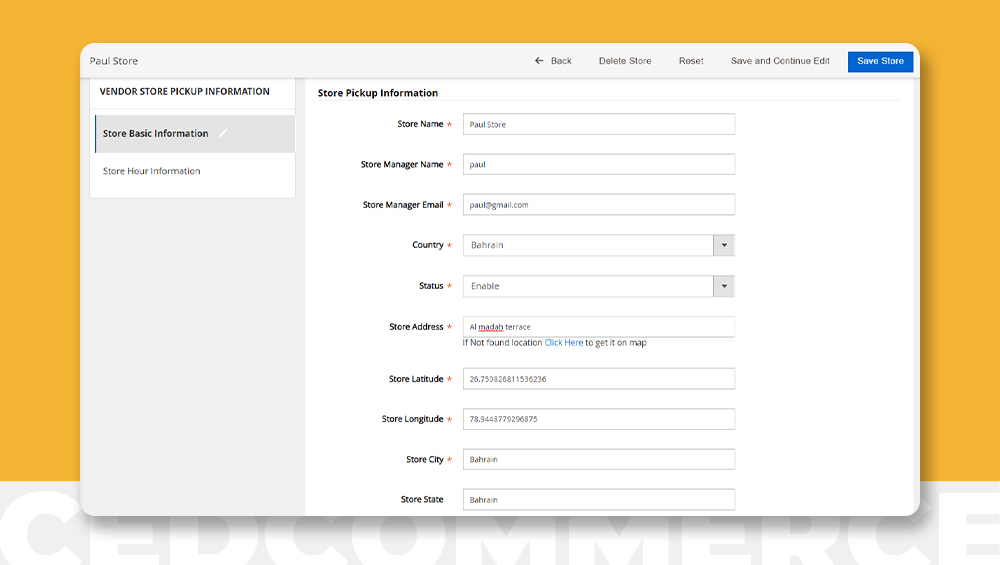 The vendor messaging add-on would provide vendors with the freedom to communicate with their customers and admins from the vendor panel and resolve all queries. Furthermore, it would allow the marketplace owner to see messages exchanged between vendors and customers.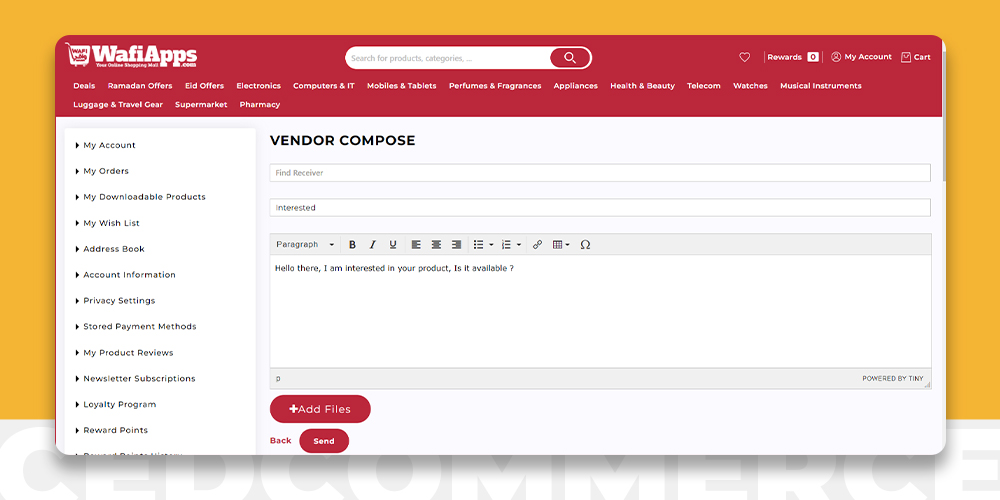 The customer mobile login functionality would allow customers to register, log in, reset the password, and update mobile numbers. Furthermore, the feature also enables OTP verification. Furthermore, it would reduce the possibility of registration and login from customers using different numbers.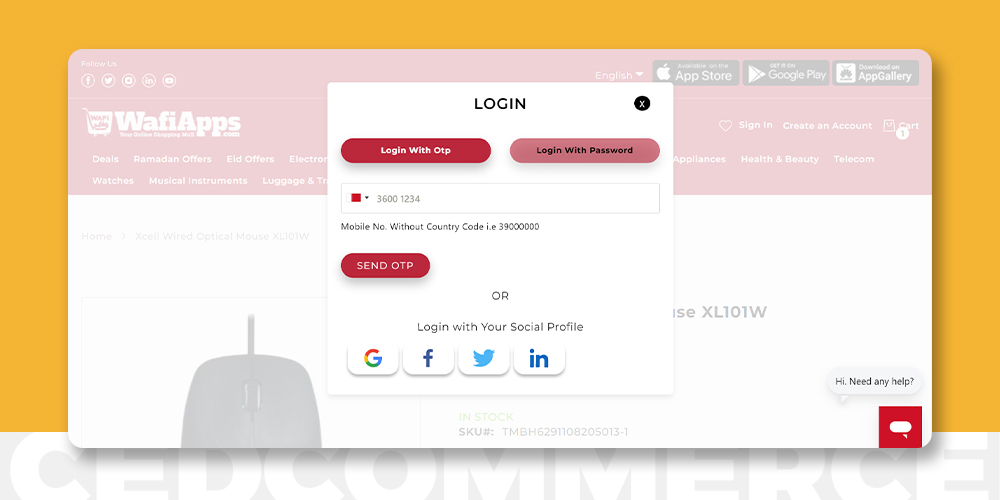 Vendor Advance Report Addon
The vendor advance report add-on would facilitate vendors on WafiApps to check stock, sold products, product views, sales reports, and payment reports from the vendor panel. Furthermore, the vendor RMA add-on would allow both vendors and the admin to view the return orders' reports.
The vendor split cart add-on for Magento 2 multi-vendor marketplace would allow customers to choose different payment and shipping methods for different vendors. Moreover, customers could choose different addresses for different products to be shipped.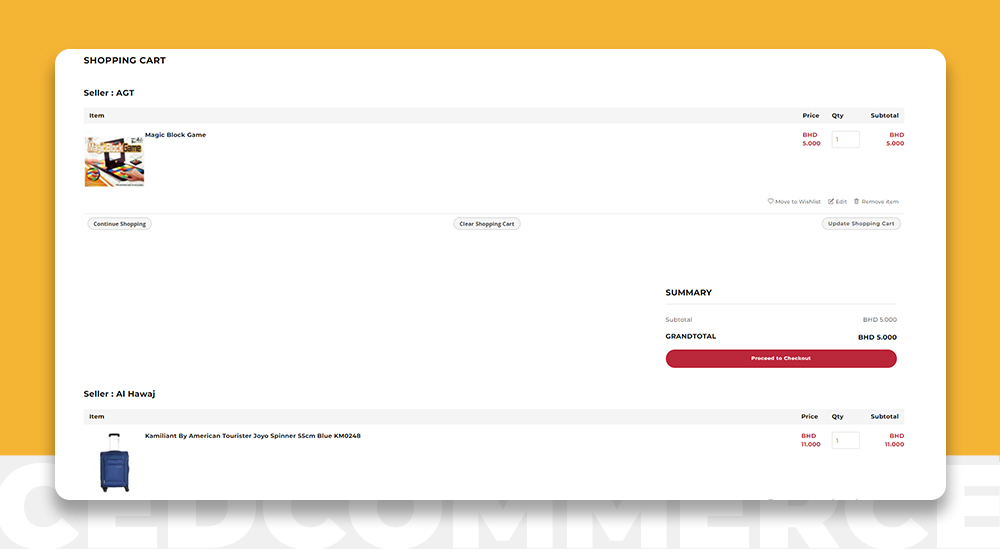 How is WafiApps currently faring?
WafiApps closed a Series A funding round at an undisclosed seven-digit valuation in 2021. Angel Investors and veterans led the round from the banking and payments industry. Jacob Thomas, Founder, and CEO of WafiApps, said he aimed to create a space for small merchants to take advantage of the growing eCommerce opportunities and go beyond the brick-and-mortar store.
"WafiApps is poised to enable large and small businesses take advantage of the eCommerce opportunities to not only embrace digitization and innovation, but also increase business portfolio beyond the traditional brick and mortar stores."
"We have aggressive plans to grow eCommerce business across the region and provide a seamless, convenient and secure experience to our customers and merchant partners." – Jacob Thomas, Founder, and CEO of WafiApps
WafiApps currently stands at 90+ vendors selling on the online marketplace. Furthermore, the marketplace enjoys an 80+ SEO score by Lighthouse with a 5.5s load time for its desktop website. Consequently, WafiApps plans to expand its operations and technological infrastructure, onboard new vendors, and launch new products. Moreover, WAfiApps envisions enhancing user experience, expanding geographically, acquiring skilled and experienced resources, and more.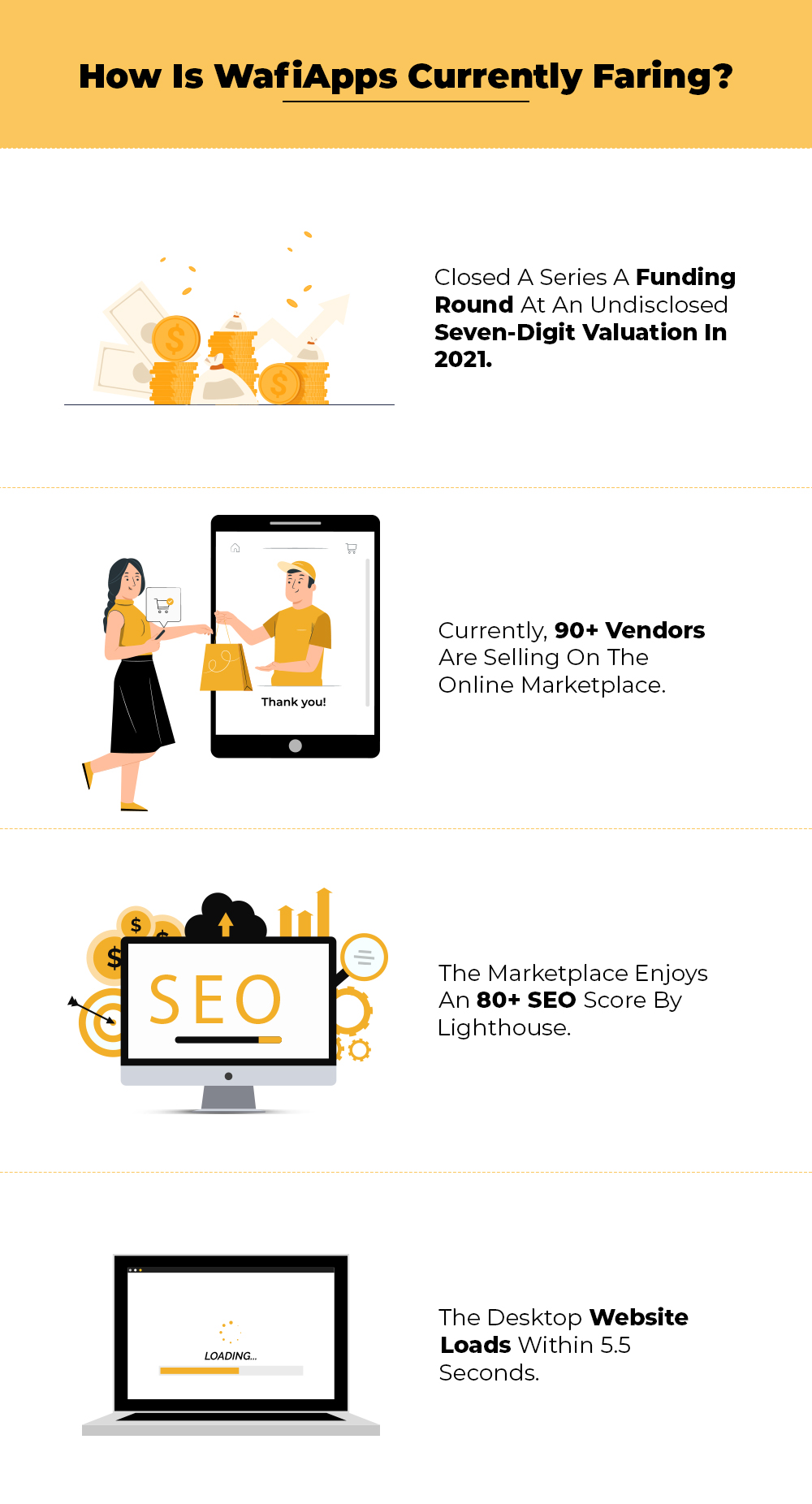 The pandemic had significantly changed business models. Only time will tell who shall outlive the cusp of the eCommerce explosion, opportunities, and challenges, brought in by the pandemic.
About CedCommerce
CedCommerce offers fully-customizable online marketplace solutions for varied online marketplaces, ideal for business growth and expansion. Our development team's expertise has also earned us the best Magento Development Agency title. Moreover, our marketplace solutions can score you an edge over your competitors.
Get started with
Adobe Commerce Development Services
If you want to start an online marketplace but don't know where to begin, we can help you. We believe we can pave the way to your online marketplace's success with agile solutions and an exhaustive knowledge bank. Let us help you create your marketplace success story.
Discuss your business idea with certified Magento experts.

Disclaimer: Please note all the content used in this success story belongs to the respective copyright owners. If you have any concerns related to this blog, please reach us at support@cedcommerce.com.