1.5x Traffic and 5x Sales with CedCommerce eBay Integration!
Running short of time? Get PDF of the blog in your mail.

Play Now
In today's competitive eCommerce landscape, businesses need robust solutions to streamline operations and drive sales growth. With the ever-increasing complexities of managing multiple sales channels, businesses must leverage advanced technologies and integrations to effectively manage inventory, process orders, and deliver a seamless customer experience. CashZone Australia, a family-run business, achieved remarkable success by leveraging CedCommerce's eBay integration solution. This case study will explore how CedCommerce empowered CashZone Australia to efficiently manage its inventory, process orders, and enhance the customer experience.
The results were astounding, with a 1.5x increase in traffic and a staggering 5x boost in sales.
CashZone Australia's Inventory Management Challenges
CashZone Australia, a family-run business, values customer satisfaction as its top priority. However, as their business expanded, they needed help managing their inventory effectively. They needed a solution to streamline inventory management and order processing, ensuring they always had enough products to fulfill customer orders.
Discovering CedCommerce's Solution
To address their inventory management challenges, CashZone Australia turned to CedCommerce. The app store reviews confirmed that by leveraging CedCommerce's platform, they could access advanced inventory management tools, efficient order processing capabilities, and seamless integration with eBay and Shopify. This integration enabled CashZone Australia to maintain optimal inventory levels, resulting in a better eCommerce experience for their customers.

CedCommerce's Support for Inventory and Order Management
CedCommerce's solution offered CashZone Australia various types of inventory management, including quantity restriction per buyer, reserve, and fixed inventory. This allowed CashZone to track and set minimum inventory levels to save for their Shopify stores, preventing stockouts. With CedCommerce, CashZone had the flexibility to use a safety net for stocks, ensuring they always had enough inventory to fulfill customer orders.
CedCommerce's eBay integration also provided CashZone Australia with an efficient Order Management System.
When a customer orders, the OMS automatically updates the inventory levels on eBay and Shopify platforms. The team at CashZone would receive an update on eBay after fulfilling the order through their Shopify store. This automated process eliminated manual tasks and reduced the chances of errors, ensuring smooth order processing.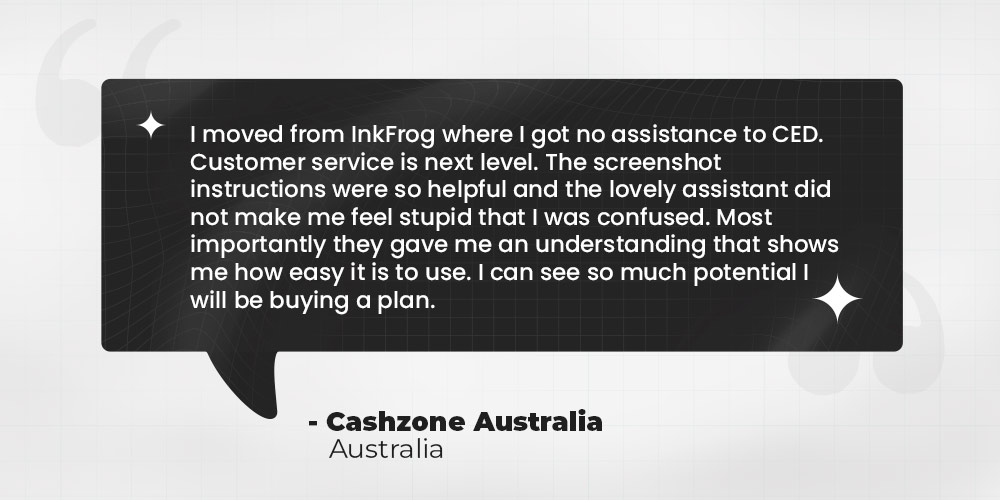 Source: Shopify App Store
Powering CashZone's Success
Implementing the CedCommerce eBay Integration solution yielded impressive results for CashZone Australia. They maintained optimal inventory levels, reducing the risk of stockouts and overstocking. With effective inventory management and streamlined order processing, CashZone could fulfill customer orders quickly and efficiently.
The integration with eBay also played a significant role in their success. CashZone Australia experienced a considerable increase in sales by reducing lead times and meeting customer expectations. The enhanced customer experience led to higher customer satisfaction and positive reviews, further driving business growth.
CashZone Australia's Winning Solution: eBay Integration
One of the critical factors that sealed the deal for CashZone Australia was the integrated approach offered by CedCommerce. The app seamlessly integrated with their existing website and social media accounts, allowing them to manage everything in one centralized location. This streamlined their management process and made it easier for them to keep track of inventory levels.
Moreover, the integrated approach gave CashZone Australia valuable insights into customer behavior. By tracking metrics across different platforms, they could make data-driven decisions to improve their business and enhance customer satisfaction.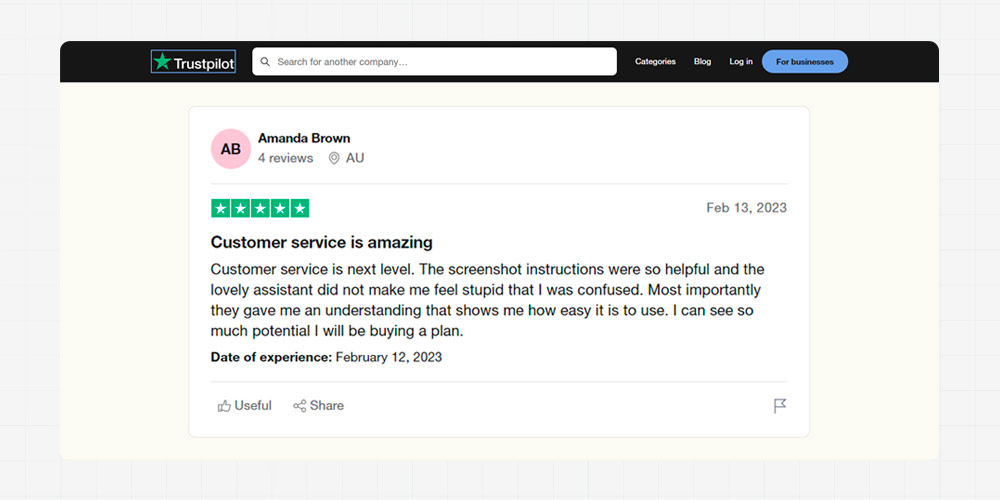 Source: Trustpilot
CedCommerce eBay Integration: Elevating eCommerce Success
Effective inventory management is crucial for the success of eCommerce businesses, particularly for small business owners like CashZone Australia.
CedCommerce eBay Integration offers a comprehensive real-time solution for managing inventory levels. Nevertheless, by leveraging CedCommerce's platform, businesses can streamline inventory management, optimize order processing, and boost their sales.

Conclusion
CedCommerce eBay Integration has proven to be a game-changer for businesses like CashZone Australia. With its advanced inventory management features, efficient order processing capabilities, and seamless integration with eBay and Shopify, businesses can achieve optimal inventory levels, reduce the risk of stockouts, and drive sales growth.w
By focusing on customer satisfaction and providing excellent support, CedCommerce empowers eCommerce businesses to thrive in a competitive market. Therefore, embracing effective inventory management and leveraging eBay integration can make all the difference for businesses seeking to boost their eCommerce success.