The Non-Negotiable Digital Marketing strategy- Videos
Running short of time? Get PDF of the blog in your mail.

Play Now
Digital marketing is the heartthrob for marketers as well as SMBs and enterprises! These shut and lock scenarios that the world has gone through in the previous years have made them find entertaining ways in the limited resources. Videos here emerged very well so much so that videos have become a non-negotiable part of digital marketing strategy.
Let's talk about this in further detail.
So, people were all shut at home. For entertainment purposes, social platforms like Facebook, YouTube, Instagram, Twitter, Snapchat, etc., were one such destination where people spent a lot of their time. Thus leading to A VIDEO BOOST! The hype was significant.
According to Business Insider, the rate of video consumption has increased by four times!
Well, here's a question for you. How much time do you spend watching videos?
You also must be binging web series across OTT platforms like Netflix, Disney Hotstar, Amazon Prime, etc., or having a treat using YouTube, Facebook, Instagram, etc.
So, you can take it from yourself. It's not only you. The Majority of the mass is doing that too!
Have a look here,
Now, this marks an opportunity for marketing techies. And why not!
When all your target customers watch videos, how should you market or promote your brand?
Yes, where they are present and in the format, they are choosing right now!
AND THAT IS VIDEOS!
Let's connect this with ourselves once more. Just a dig is needed from your subconscious mind. How many times have you witnessed an advertisement while using YouTube?
Yeah! Now that's what we are talking about. You would indeed have skipped most of them as soon as you could, but did you skip them all?
The answer is NO. You must have watched video ads that have grabbed your attention or are from your favorite brands or the products you are willing to buy!
So, let's move ahead and explain everything in more detail!
Role of videos in digital marketing:-
The period we are going through is the new normal! The people have adopted the change, and now the lifestyle has changed. The same scene was acknowledged by the business owners also. Most of the businesses have shifted to online modules. And that is correct.
Change is essential to succeed!
"The measure of intelligence is the ability to change" -Albert Einstein.
2020 demanded a change. A change in business strategy was felt and that happened!
So, the businesses went online. For the customers present online. Leading to a marketing-driven online. Digital marketing is all that is required by businesses.
But, how to beat the competition?
The answer here emerged as videos!
Why?
Using videos showcase your products and services in a far better way than Images or any other form of content. This brings the fight towards quality!
This is the reason why a survey report by Marketing Dive says 85% of millennials have purchased a product after watching a video!
And, if we talk about all the consumer base, then Tubular Lab says, 96% of consumers surveyed found videos helpful for making online purchase decisions.
Have a look at this video,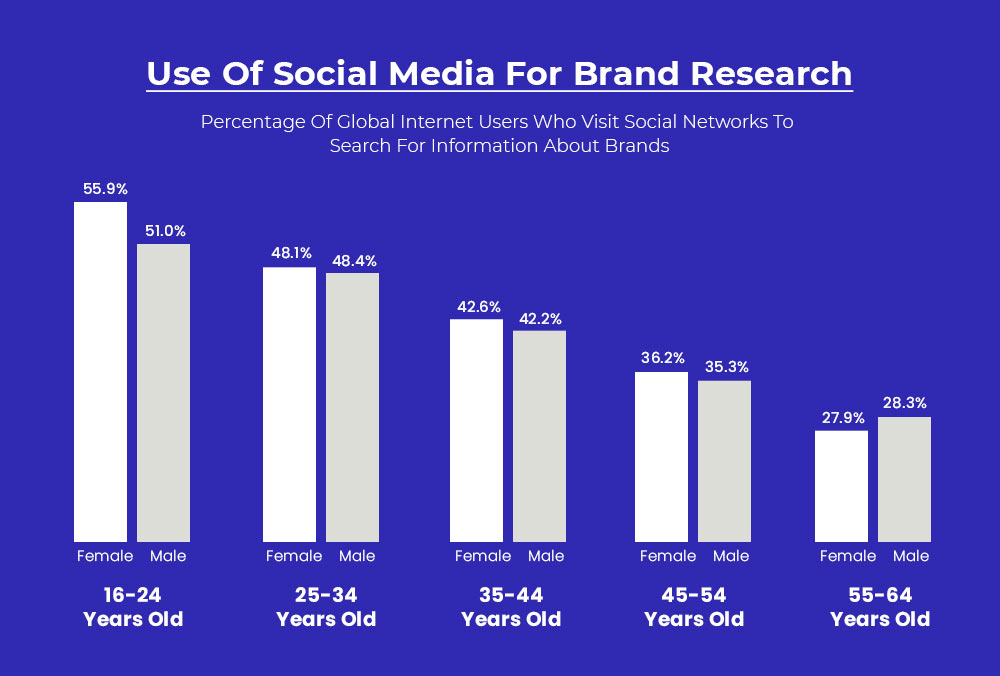 Videos are more practical than any other format of content. For example, what will you choose if I ask you to read a 2000 word article and provide a video option? The choice is obvious, and there is science behind it.
A study claims that our brains are more likely to remember imagery or audio-visual content than text-based material. The same research also suggests that humans see an image in 13 milliseconds, sense a visual scene in 1/10th of a second, and 90% of information that is transmitted in our brains is visuals.
So, you can understand how videos can be more practical than any other content format. However, creating a video is not that easy, and several factors can affect the results you get from such a marketing strategy.
The first factor is the length of the video you want to create. In the age of Social Media, short videos are pretty popular, but the length always depends on the type of audience you are targeting.
However, companies must focus on the content at the core rather than just the length. With a 34% increase in the conversion rate due to the inclusion of videos in the marketing strategy, it is a powerful approach for several organizations. In my experience, the essential part of creating videos is scripting.
Here are some essential suggestions,
Keep the target audience in mind while planning the video
Create a storyboard for your video
Prepare the script of the entire video according to the length of the video.
Keep the video graphics quality high with better audio in case of narrations.
Well, now let's have a look at what results can be achieved by using videos:-
What results can be achieved:-
All business owners need marketing for their brand to reach more and more of their target customers. It depends on what resources you want to cater to your audience. But one thing is for sure: using videos in your digital marketing strategy can yield great results. Let's look at some of the on-ground results that businesses have achieved.
Treasure4Nails, one of our clients, and one of the finests in the nail art industry, is from Brookhurst st., California. Started his marketing campaign with heavy loaded videos. Here an overview of the last month ads performance metric –
21st Nov – 20 Dec
Total spend – $1,050
ROAS – 13x
Return – $13,730.85
CTR – 5.04%
Frequency – 3.26 (Above Average)
This is what difference videos can bring in your campaign!
This is the reason why the brands which came across us for video creations and marketing projects are really happy and provided us with their valuable feedback.
Have a look at this.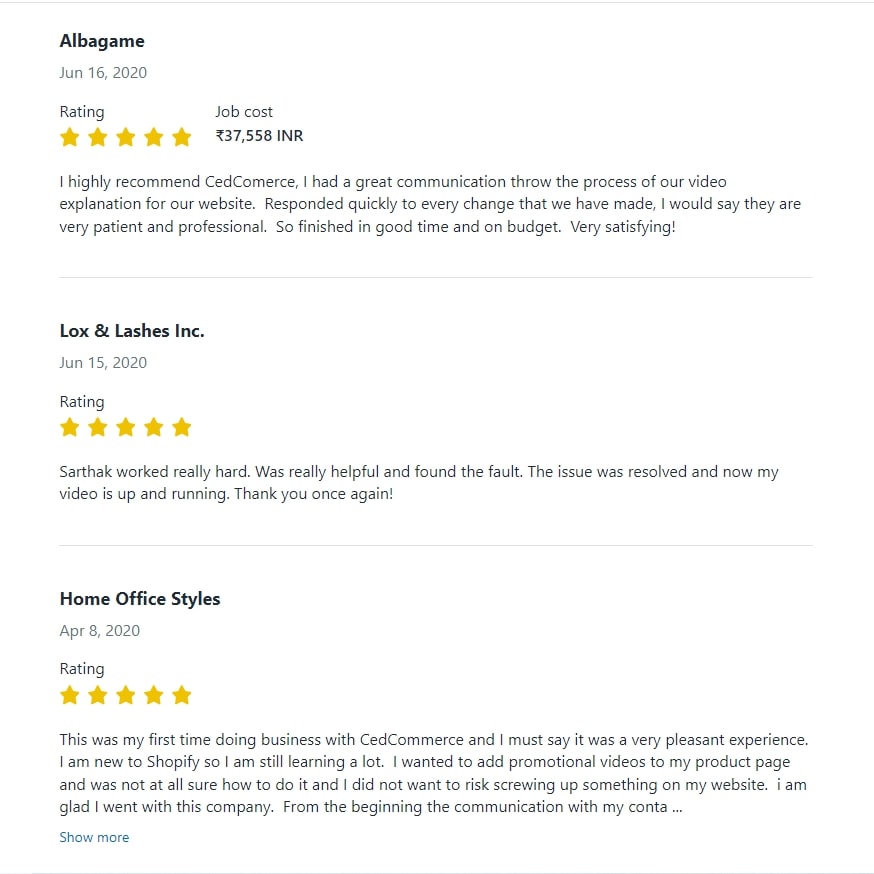 There is n number of companies that have turned their fortunes by investing in videos in their digital marketing strategy.
You can be the next and be a part of an example on any blog article like this. All you need is the perfect industry expert who can drive you through.
So let's focus on the path of the need in this hour.
What to do:-
You need to focus on your marketing funnel. Find ways in which you can cater to your target audience.
The funnel requires three stages to prepare a cornerstone digital marketing strategy:-
Awareness:-
Content flows concerning to aware your audience about your brand.
Consideration:-
Grab people's interest in your products and intent to make them curious about your brand.
Decision:-
Your target audience should be convinced enough to turn to your customers from leads.
In achieving the results through this funnel, videos are the best resources. There are many digital marketing agencies available from which you can choose the best one who can help you in your campaign from scratch to some mind-blowing results.
That's a Wrap
One takeaway from the complete article would be that videos hold the potential of becoming one of the best marketing materials. If placed well and used in your digital marketing strategy, they can bring you outstanding performance.
So, search for the best industry expert and make your job done easily and smoothly.
In case of any concern, you can come down to the comment section or reach us directly over Skype or Whatsapp.
All the very best!