What marketing challenges are made easy with video marketing?
Running short of time? Get PDF of the blog in your mail.

Play Now
"I will have a look before I proceed." The most common phrase ever said. We come across this before we begin our journey with anything that's attention-grabbing. That is precisely why video marketing is upscaling in today's scenario. And today we are going to have a look at the 'marketing challenges made easy with video marketing.'
Not only has the video consumption increased, but it caused a jump in lead generation by 83%!
The expected increase in consumption now stands at 100 minutes per day per user.
The pandemic might have locked us all up. But paved the way for more indulgence in video marketing for all the marketers. To be precise, for those who were looking for ways to emerge out of the gloom.
The increased video consumption caused brands like Nike and BMW to adopt this route. And they ran their campaigns that were video prone. At the same time, Nike focused its advertisements on indoor training by athletes. BMW brought in the digital-purchase-experience to promote contactless promotion.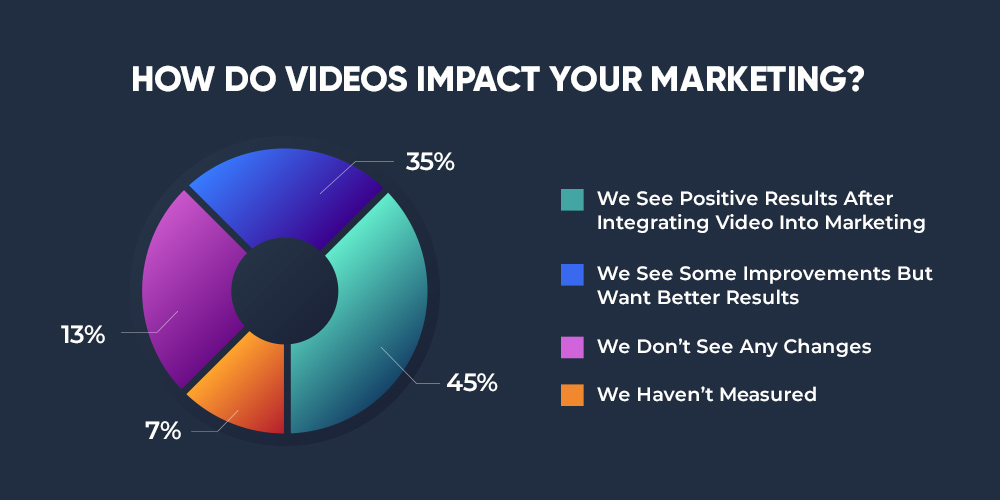 Videos are one of the most seamless ways of generating brand awareness. Why? Because of the ease of message conveyance that comes into play with video marketing. The period is as ripe as ever for businesses to jump into the video marketing bandwagon. 
Video marketing will thus help in overcoming some crucial marketing challenges. Listed here are a few that hinder the achievement of exponential growth. 
Make sure to dive deeper into these facets to maximize the most of your video marketing strategy.
1. Videos increase trust
Videos help the audience in connecting with your brand's physical existence. It creates imagery in the minds of the viewers. It assures them of your credible presence. Thus, the usage of video marketing will provide your viewers with trust and reliability.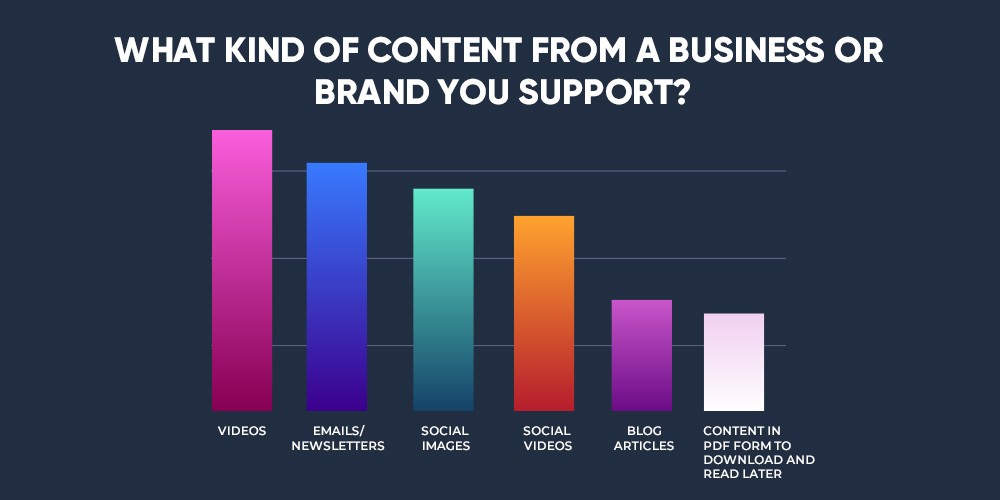 Awareness about you will resonate in their minds when they see physical proof. Videos serve as an apt medium to make them aware of your brand's establishment.
If one believes, by 2024, around 86% of the internet traffic will derive from videos. Trust building is an aspect that causes a rise in your sales and, of course, conversion.
The world is now full of scams and data stealth. People are becoming extra cautious with their activities to avoid such instances. An online video proof brings your audience a sense of assurance and leads to engagement.
Videos serve as a link between your brand's message and the audience's perception about the same. A major advantage of using videos is, it causes better retention and recall (about 74%). Thus, ensuring that videos build trust.
The prolific use of mobile phones has brought a surge in video consumption. Thus, if you create a compelling video campaign, it can now reach more people. And make this marketing challenge easy with video marketing. If you want to grab a spot in your audience's trust book, then video production is your go-to way.
2. Improves your SEO ranking
Did you know that YouTube is the second largest search engine after Google? To top it all, did you know that Google acquired YouTube?
Thanks to that acquisition, a video on your website now improves your chances of ranking 56 times! So for sure, the biggest of all marketing challenges is made easy with video marketing. 
Another major advantage of using videos is, it helps in increasing on-page engagement. Google's aim at providing search results is to make the visitors interact with them. And videos serve the purpose by increasing that engagement.
But, one needs to keep in mind that the page loading time should be as minimal as possible. As it avoids greater bounce rates. Video is one such thing that grabs attention and increases audience time spent.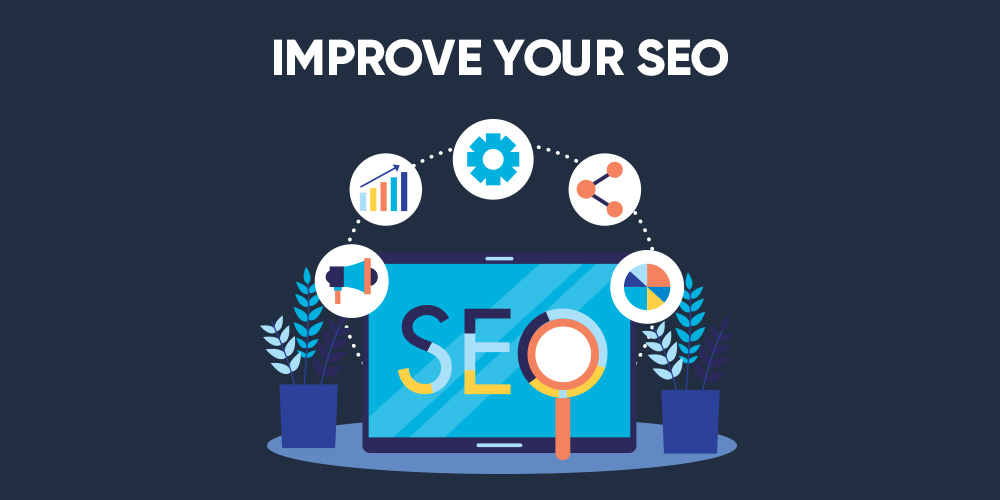 Traffic generation becomes easy with videos now because of their heightened imbibing. Thus, improving your SEO ranking. But what happens when your SEO ranking improves? These potential traffic generators also drive the audience for conversion.
Now you know why google shows you videos. So why the wait? Indulge in video marketing and create video ads to avoid this marketing challenge.
3. Urges social media shares
Social media, another one of the marketing challenges made easy with video marketing. The advent of social media has brought in a considerable amount of change in all our lives. It might have opened a lot of marketing possibilities but made it all the more challenging. Why?
Our attention spans have shrunken to as low as 8.25 seconds, to be precise.
That's where videos come into play, to hold attention. Social media platforms have algorithms designed to promote video content. So, create videos more now!
Be it Facebook, Twitter, Instagram or any other medium. The engagement that video formats bring—lead to social media shares by 92%!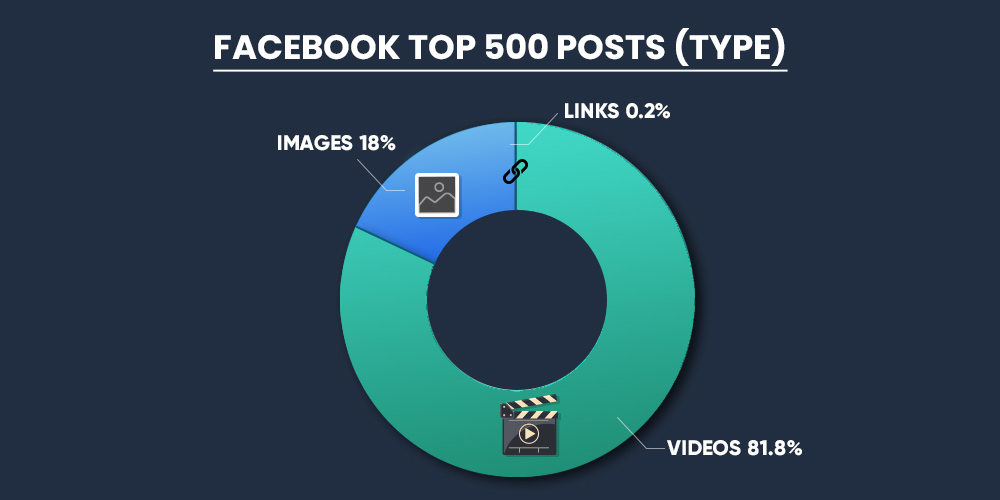 Now that figure is an assured eyeball grabber. Video marketing campaigns in the social diaspora increase traffic. It drives consumers towards your product.
There are around 4.2 billion users worldwide at the moment. Since a wide network and a vast majority of the audience is available. Using social media for marketing becomes essential.
According to statistics, 9 in 10 individuals are social media users in some or the other way.
And average spend on social media is around 2.5 hours a day, making it 15% of the total waking time.
Worldwide, the entire population spends 10 billion hours on social media every day. This accounts for 1 million years of continued human survival.
Gone are the days when traditional advertising worked for brands. The generation next forms 40% of the consumers today.
They make decisions influenced by social media. Around 76% of them share videos with their peers based on the appeal.
Videos thus cause more sharing due to their factor of appeal.
Suppose one uses videos for marketing over social media. Their chances of crossing this obstacle grow manifold.
4. Engages lazy buyers
Engaging your lazy buyers is always the most difficult of all marketing challenges. But thanks to the emergence of videos. This marketing challenge is made easy with video marketing.
Video consumption has shot up to 800% in the last six years! People love videos now.
Be it active or passive; your audience breathes in the length and breadth of videos. Almost 68% of your audience wants to watch a video rather than read an explainer article.
The ease videos bring with them indulges even the laziest of buyers to watch them.
The live-action aspect of videos is what lures the audience towards them. People resonate more with videos because it triggers emotions.
Are you worried about the reach of these buyers? Then get going with video marketing.
5. Explains everything to the viewers
Entertainment! The driving force of any marketing activity that you direct towards your audience.  Another one of the marketing challenges made easy with video marketing. Entertaining videos are a hook to capture attention. Due to their visual detailing, it registers better in people's minds.
98% of people agreed on understanding a subject better when provided with video.
Their descriptive nature and easy accessibility make them an audience favourite. More so, videos encourage viewers to turn into potential buyers. The otherwise static data comes to life when you lace it with a visual explanation. Videos lead to developed understanding. And thus, reach a more significant part of the target audience.
Video marketing makes the tedious task of explaining your audience easy. It guides them through your products/ services better.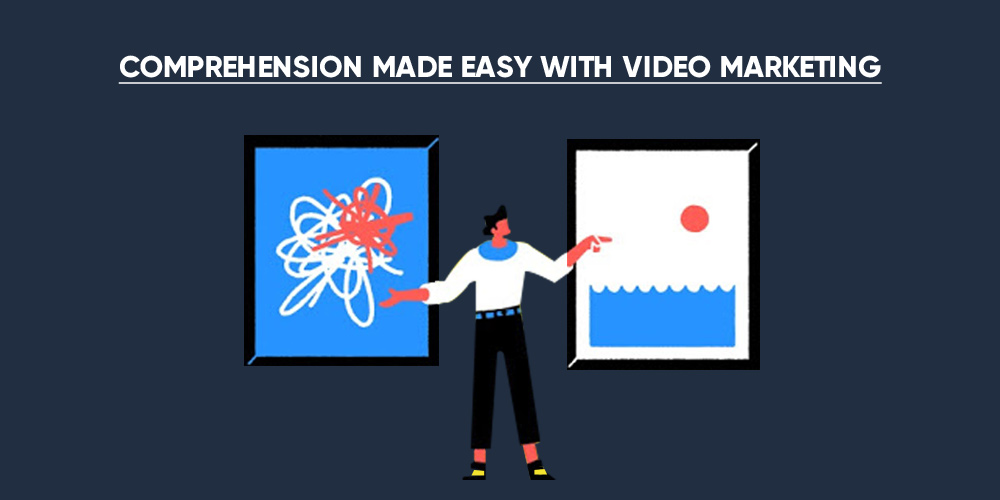 Marketing was and will always be the most challenging of all tasks. But, marketing challenges are made easy with video marketing. The ones listed here were a few of many that are resolvable with videos. There are many out there, waiting to transform in the visual landscape.  Therefore, videos are crucial for  your  marketing efforts now. Worried about how your business will grow?
Then know more about the how's and what's of video marketing to boost your business. Get in touch with us to resolve all your qualms about the same. And learn about all the marketing challenges made easy with video marketing. We are always ready for help!
Have proper planning and structured strategy development? Then video marketing is your go-to marketing tool.