Reasons why reporting is important for sales and marketing
Running short of time? Get PDF of the blog in your mail.

Play Now
Reporting is important for sales and marketing so much so that it can either make or break your business. When you start a business, the first thought that would have come to your mind must have been "growth". Both these departments of sales and marketing are equally accountable for where your company stands. With the usual goal of attaining high revenue, most businesses have discovered that only sales and marketing reports or alignment via a sales reporting system can help them out in the proper analysis of their business.
But, wait! How do the sales and marketing departments work together? Well, simple! If there is no marketing, there will be no sales! If there is no sale, the marketing is probably good for nothing!
Now, on what grounds do we consider a business successful? Well, not sure of other points but yes there's one factor that clearly claims about the success scale of your business. And that entity is sales! The importance of sales in your business is extremely high because the more your sales, the more your brand's fame! While on the other hand, marketing ensures that the right information about the business is reaching out to the right people who are actually in need of the services that your business is providing. Marketing enhances your brand's awareness, engages customers, and obviously, increases sales!
So, both sales and marketing departments need to support common goals and must work in order to back up each other. That's the only way a higher revenue can be achieved.
Also Read: Shopping cart abandonment solutions for e-commerce stores
The Need for Sales And Marketing Reports
Sales and marketing reports for your business are as important as sunlight to plants! You can actually consider them your visual manager as the sales and marketing reports play a crucial role in planning effective sales tactics, help to monitor the performance of sales and marketing teams, and are also responsible for maintaining the sales cycle! At the other end of the spectrum, with the help of sales and marketing reports, you also get to know about what prompts your prospects to buy your products, lets you keep track of different sales and marketing activities and the success rate of your campaign.
Long story short:
Sales and marketing reports help you to manage and analyze the progress of your entire business on a weekly, monthly, or yearly basis. With the help of sales and marketing reports, you can simply drive clear results of your business' success.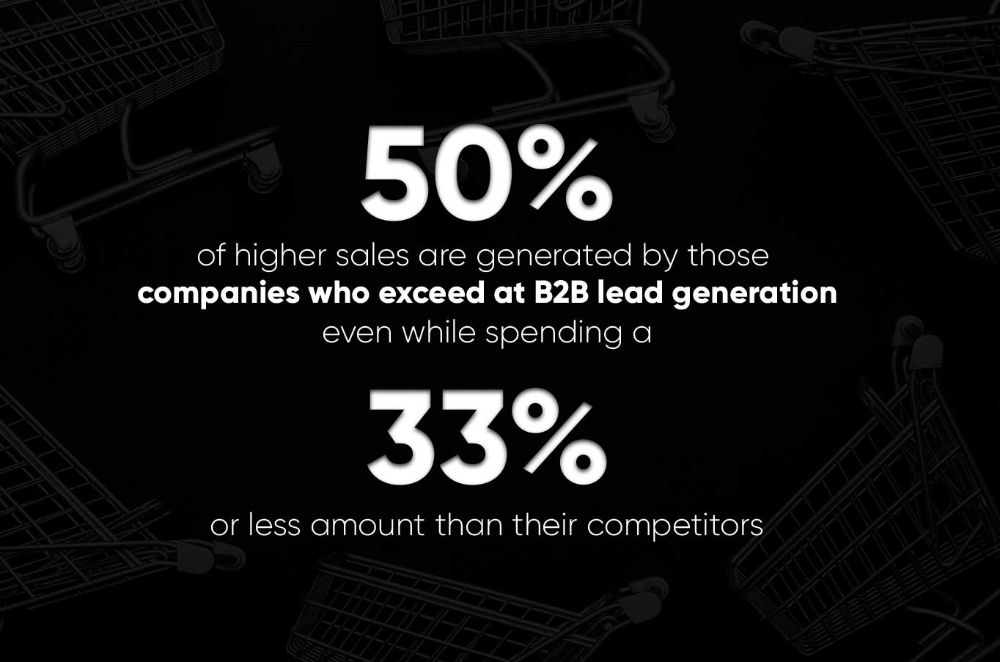 To add to your knowledge, we must mention that, '50% of higher sales are generated by those companies who exceed at B2B lead generation even while spending a 33% or less amount than their competitors. The sales and marketing alignment, which means the sales and marketing report, helps to attain this high growth in sales. Because when you can get both of the sales and marketing departments working together for a basic purpose, there can be an elevated surge in the demand generation process and the conversion rate will consequently result in higher revenue.
The logic behind why reporting is important for sales and marketing is simple. When you're able to monitor every process, resources, and tasks as well as the result driven by them, you can easily identify the loopholes and the power areas of your business. With the help of sales and marketing reports, you can easily acknowledge what your business is lacking and at what it is actually good at. At each proceeding step in your business, reporting is important for sales and marketing. Likewise, you can take the required action.
Let's jump right into the next section that talks about the sales reporting system and its functions.
Also Read: How to boost e-commerce sales with digital coupon codes?
Importance of Sales Reporting System in your business
Basically, the main role of a sales reporting system is to help businesses grow by automating and enhancing their effectiveness. A sales reporting system is a significant part of sales and marketing and is also termed responsible for elevating one's business cycle. One such great example of a sales reporting system includes Hubspot reporting which is enriched with multiple features that can make your business journey smooth.
Also Read: What is email marketing? How will it help customers grow their business?
With the help of an efficient sales reporting system like Hubspot reporting, a business owner can:
Manage the costs involved in different activities with the help of the expense report and can also avoid money drainage.
With the detailed insights about sales and marketing by HubSpot, you can devise marketing plans accordingly.
Reporting is important for sales and marketing because it can help you recognize your target audience and their pain points!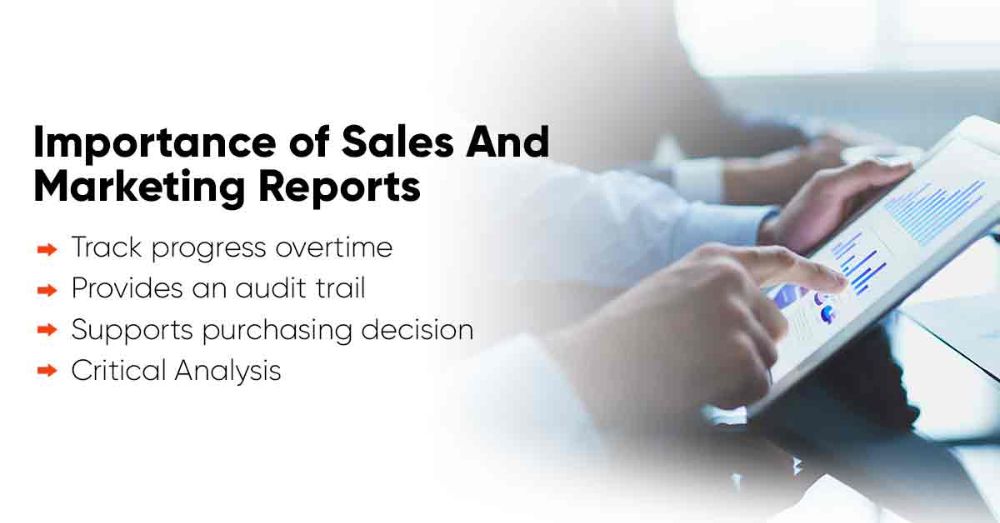 There are much more justified benefits of a sales reporting system but let's just not dive into it. Hubspot reporting is the topmost sales reporting system that you can go for, with no doubt! HubSpot reporting allows you to make a choice in the type of data to display, separate dashboards for sales and marketing, client's data, buyers persona, customers stats, and what not! In fact, with HubSpot reporting, you can simply have a look at the leaderboard, stats, timeline, and other metrics that you wish to track.
Also Read: What is HubSpot e-commerce bridge? How can it benefit store owners?
Top reasons why reporting is important for sales and marketing
The importance of sales and marketing in enhancing a business can absolutely not be denied. In this section of our blog, we will state the reasons why sales and marketing reporting and a sales reporting system are essential for your business. Let's start:
Tracks progress and development of your business
Reporting is important for sales and marketing because it records your progress and helps you analyze it by providing project details over different time periods. The amount of revenue earned may scale the success rate of your business but the data collected by sales and marketing reports can help you in many other areas. With the help of reporting, you can make your sales and marketing successful by formulating your budget, marketing plan, or can even plan your next move.
Other than saving your time and resources, reporting helps you recognize the target audience as well as an idea about what markets you may have left. With such information, you can create a power-packed sales and marketing plan for your business.
Also Read: 4 ways to shorten your sales cycle with marketing automation
Provides an audit trail
Here's the best part about reporting:-
You can keep track of all your sales and marketing reports on a computer with no hassle of papers involved via a sales reporting software like HubSpot reporting. Other than helping you out in drafting strategies, making decisions, creating sales and marketing plans, reporting also helps a business to create a paper trail of its past.
Reports help keep a track of sales, marketing plans, meetings, initiatives, customer behavior, annual budgets, etc all of which are the entities that actually make a business stand. With the help of a sales reporting system, you can easily keep a track of all these entities, and when in the future if you ever go for a bank loan, you'll be backed up by relevant data. Not just this, the next owner of the company will also be able to easily access those past records.
Also Read: Are you fed up of cart abandonment? We have an easy solution for you!
Redefine your marketing strategy
Business reporting does help in maintaining transparency and identifying the irregularities and trends in the ongoing market. But other than reporting also plays a major role in redefining the marketing strategy of a business. Let us tell you how!
As a business owner, being aware of what automation workflows convert the best can be very profitable. Marketing automation and workflows help in attracting new customers as well as in keeping the old ones.
Reporting is important for sales and marketing because it helps you to tailor and enrich your strategies and marketing plans. Moreover reports help by repeating your success and regenerating those emails/messages that didn't work earlier.
Sales and marketing reports help businesses to understand their customers' behavior, preferences, and interest. For example, whether the customer will react to a social post, phone calls, or text messages. Once you know the choice of your customer, you can easily work on strategies to turn them into potential customers.
Also Read: Benefits of marketing automation for e-commerce business
Final Words
Now that you know that reporting is important for sales and the entire business's growth. Therefore, with Hubspot reporting, you can easily attain and figure out your business reports. These reports will help your business in order to attain a higher growth rate and revenue.
In case you're new to business or sales and marketing reports, CedCommerce can surely help you with business reporting. At CedCommerce, we provide multiple features enriched and advanced e-commerce solutions and extensions that can make your business top the chart. Connect with us today to know more about how Hubspot reporting can help your business. In addition, find out how HubSpot will manage the sales and marketing departments of your business. Believe Us, we surely can help you out!
We are now Hubspot Certified App Partners committed to delivering top-notch solutions that help you connect, expand and scale at lightning speed.