Begin Your Back to School Sales with a Bang: 20% off on Mobile Apps
Running short of time? Get PDF of the blog in your mail.

Play Now
The festive season is back here. One of the most-awaited seasons of the year for the retailers – Back to School Sales- brings an opportunity to tap the increased demand for school items and supplies. For online retailers, it's time to promote their Back to School supplies because more and more parents and kids chose to buy online in the 21st century.
Are you ready for this Festive Bonanza?
With a view to enabling its clients to gain most out of this festive season, MageNative offers a never-before opportunity. Convert your online store into a mobile app with MageNative and avail a massive 20% discount.
Get not only a mobile app but also tips and tricks on how to increase Back to School sales with MageNative's Marketing and Business Growth Plans.
What is Back to School?
Back to School festival is all about increased demand for school supplies and accessories that arises after schools reopen in September after 3 months of school holidays. Therefore, retailers, big and small, online and physical stores aim to gain a greater pie of the now $27.8 billion shopping festival,
Where you can Gain the Most?
Todays' school-goers are looking more than just casual jeans and school supplies. It means you need to stock your store with items like shoes, electronics, and gadgets because of changing customer preferences..
Besides, clothing and other apparel, your online store is likely to be visited for purchasing computers and other electronics.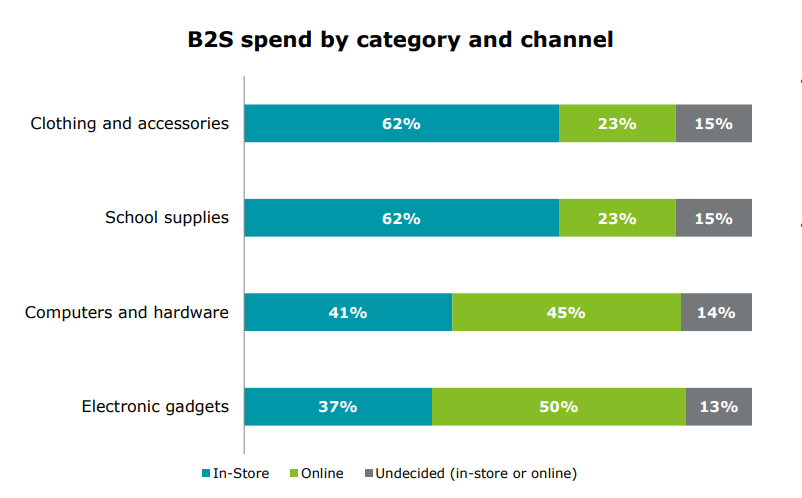 Source: Deloitte
How a Mobile App will Boost your Sales?
Back to School shopping is no more retail shopping from a local store because more parents and children are using their smartphones for shopping online.
People are using their smartphones not only for making purchases. They are also using it for comparing prices (58%), verifying product availability (38%), finding mobile coupons (39%), and saving pictures of products (30%).
Data from Deloitte's 2020 back-to-school survey suggests that more shoppers will be using their mobile phones for shopping.
According to BusinessWire, 79% of parents plan to use mobile devices while doing back to school shopping.
This points to the larger trend that people are using their smartphones for shopping than anything else.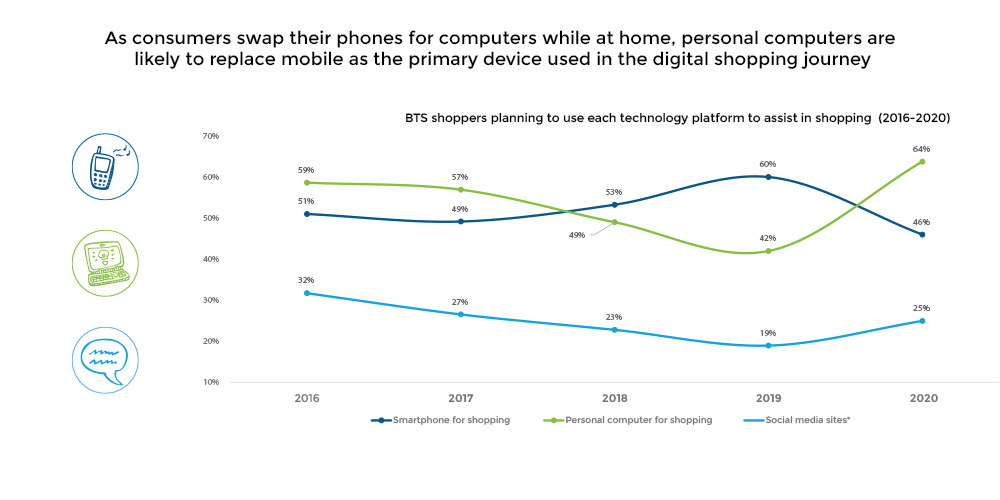 Source: Deloitte
As an online retailer aiming to magnify your sales this Back to School season, you cannot miss the power of mobile apps in reaching your targeted customers. Already a lot of retailers are leveraging mobile as a tool for boosting festive sales.
J.C. Penney; ran a campaign around "Back To School Shopping Made Easier." The campaign including a video set to "Here Comes The Hotstepper," was aimed at driving mobile app installs. Upon installing the J.C. Penney app, users get a $10 back-to-school credit.
There are 5 prominent reasons why you should invest in a mobile app.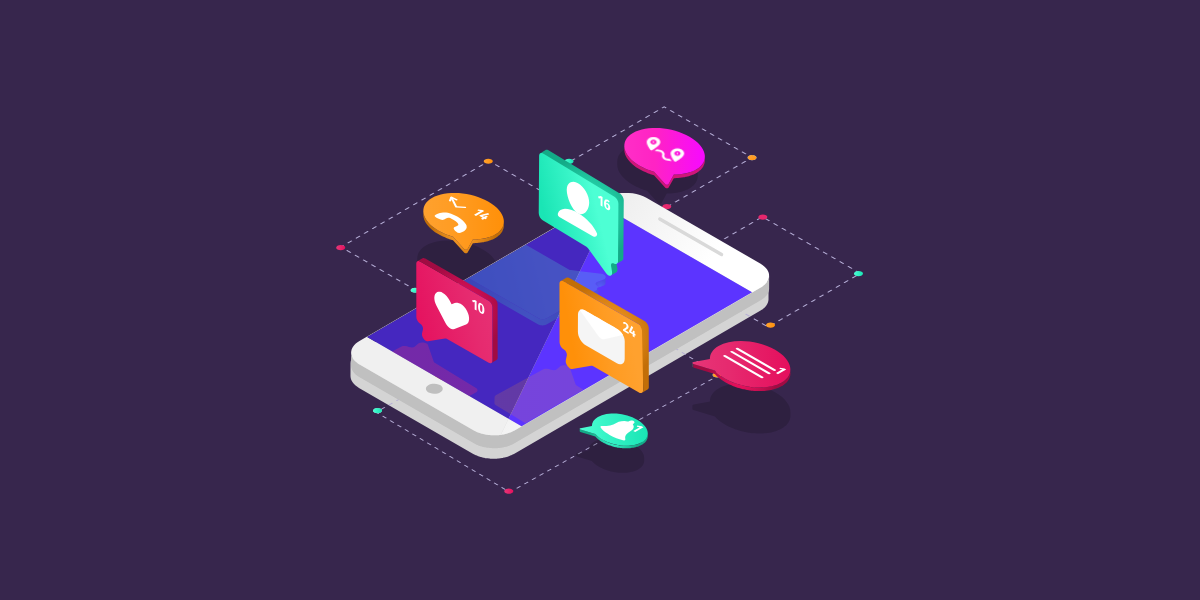 Enhanced User Engagement 

A mobile app enables the retailer to deliver personalized content to its audience. You can send customized messages about new arrivals of school items.
Push Notifications 

Most importantly, with push notifications, it becomes easier to run discount offers and exclusive offers on Back to School. They are also a perfect tool for reminding your customers about their leftover transactions. Reduce cart abandonment and boosts sales.
Faster Checkout Process 

A seamless and faster checkout process ensures that buying a school item becomes a joy for the user. Customers are less distracted and move down the sales funnel easily.
Multiple Payment Options 

Customers find it more convenient with multiple payment options. Some buyers may not be willing to pay through their cards. A CoD allows them to place an order in that case.
Brand Loyalty 

Your app is visible to your customers all the time. Through your app, you are in constant touch with your customers, telling them about new items and offers. Customers prefer to use your app for quick shopping and comparison.
How MageNative Helps you?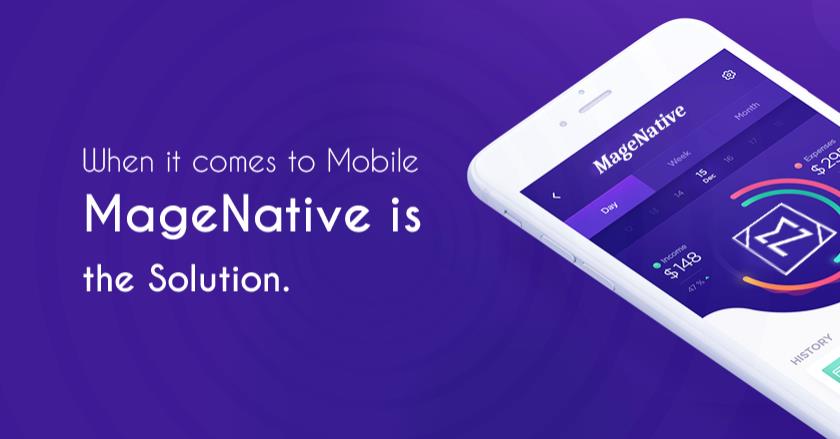 Having understood the critical importance of mobile app in generating more sales during Back to School festive season. MageNative will help you realize the sales figures that your store deserves. MageNative gets you going with a number of interesting features:
Building an App
MageNative lets you create an online store app for free. Now build your personalized eCommerce Android and iOS app and get in touch with millions of customers. Simply begin by providing your store's URL and customize the appearance of your app in tune with your brand image.
Engaging more with Push Notifications
You can run unlimited push notification campaigns and remind your customers about the oncoming festive season. Send reminders to all those who left without completing the purchase and prompt them to complete the transaction.
Running Flash Sales and Promos
Flash sales attract a lot of customers. You can create a buzz around the discounts and offers that you are offering by running flash sales and promos. With flash sales, you are able to convert many customers in a short period.
Running App Marketing Campaigns
Simply having an eCommerce mobile app does not mean that you can double your Back to School sale overnight. It is important that customers know about your app and installs it. MageNative runs dedicated App marketing campaigns that are designed to boost the visibility of your App.
App Installs Campaigns

Google/ Facebook app installs campaign make your app visible to the netizens. They are intended to drive mobile installs by directing users to the app store. MageNative design and run a dedicated app install campaign increasing app installs and conversions. Users can download your app simply by clicking on the ad.

Deep Linking

With MageNative's Deep Linking service, redirect your customers directly to your in-app promotional and product pages. Deep links create a URL, which upon clicking redirects the user to the in-app check-out page in which the user is interested. It also boosts your app installs and conversions.

Deferred Deep Linking

It is similar to Deep Linking with the only difference that the user is redirected to the in-app page even when the app is not installed on his mobile. Upon clicking the URL, the user is taken to the App Store to install the app. And after installation, the app directly opens in the desired app/product page.

FB Retargeting Ads

They are a fabulous tool for pulling your customers back into your store. FB Retargeting/ Remarketing Ads campaign run ads on facebook pages of your customers about their leftover transactions. MageNative runs a dedicated FB Retargeting Ads campaign that helps you reduce cart abandonment and boosts conversion.

PPC Management

Pay-Per-Click (PPC) management is an important part of your app marketing strategy. It improves your paid search workflow. MageNative efficiently manages and monitors ROI on your PPC ad spend. The company will do keyword analysis, competitive analysis, formulate ad strategy and monitor the PPC campaign.
Half of the top apps downloaded on the App Store are directed through the Facebook mobile app install ads.
App Analytics
Monitoring buyers' behavior and their shopping pattern is the key to delivering personalized content that engages more and drives more sales and conversions. Get sophisticated information with a simple and interactive MageNative in-app dashboard. Besides that, deliver school items and offers at the most opportune time in the most engaging style.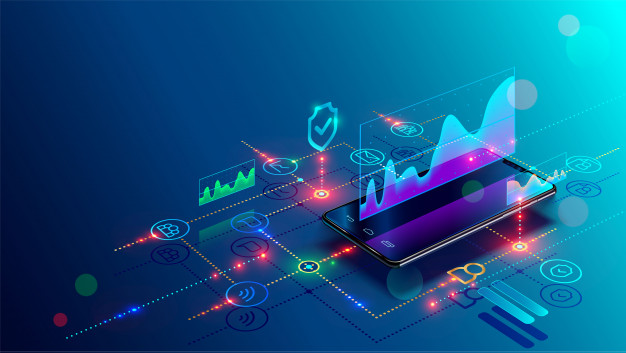 What you can do with MageNative's AI/ML enabled Mobile App analytics?
Monitor customers' behavior

Track App installs/uninstalls

Track Revenue growth 

Ascertain the most demanded items
Determine the source of demand
Identify most searched items
Demystify conversion funnels
Business Growth Plans
With intense market competition, more and more online retailers are coming up with their business growth plans. Do you have a business plan? If not, you are missing a critical part of your success journey.
MageNative prepares a business growth plan for your online store in tune with your business plan and resources. The aim of a business growth plan is to make sure that you don't lose sales opportunities offered by shopping seasons like Back to School, Black Friday, Cyber Monday, Halloween, Christmas and New Year.
Most importantly, MageNative does the hard part of the market study for you so that you can plan your sales and offers in a timely manner.
What forms part of the Business Growth Plan?
Social Media Optimization

MageNative creates awareness about your app and brand through word-of-mouth campaigns on Facebook, Twitter, Instagram, and Youtube.

Content Marketing

People connect to a brand by reading about it. MageNative produces and delivers content that connects with your customers, helping them make better decisions.

Press Release & Profile Creation 

Creating a buzz around your app is the key to the successful launching of your app. Magenative will publish press releases for your app and store offers  

App store optimization

Magenative will fix your app with the right keyword so that it ranks amongst the top 3 on the App store. 

Business Growth Suggestions:


Magenative will suggest some of the best tips and tricks for increasing your back to school sales. 
How to Avail the Offer? 
In order to avail of the offer. add your desired app to the cart and apply coupon code BACK2SCH20 at checkout.

About MageNative
We at Magenative continue to work towards advancing our services, to support our clients! MageNative Mobile App Builder is the one-stop solution for all your mobile native app-building needs. We serve various platforms like Magento, Magento 2, Woocommerce, OpenCart, Magento Delivery App. We look forward to serving you!