10 Valentine's Day Marketing Ideas To Make Your Customers Fall In Love
Running short of time? Get PDF of the blog in your mail.

Play Now
Valentine's Day is marked in February, and this day onsets a big seasonal sales for the business that knows how to convert the opportunity. This is an opportunity to roll down the revenue in your court and not in your competitor's.
According to the statistics from the National Retail Federation
Valentine's Day celebrations, 2019 was not a good year because only 51% of people reported planning to celebrate the heart-filled holiday, the lowest reported percentage in 11years. But the Valentine Day Celebration spending in the year 2020 was up by $7 billion.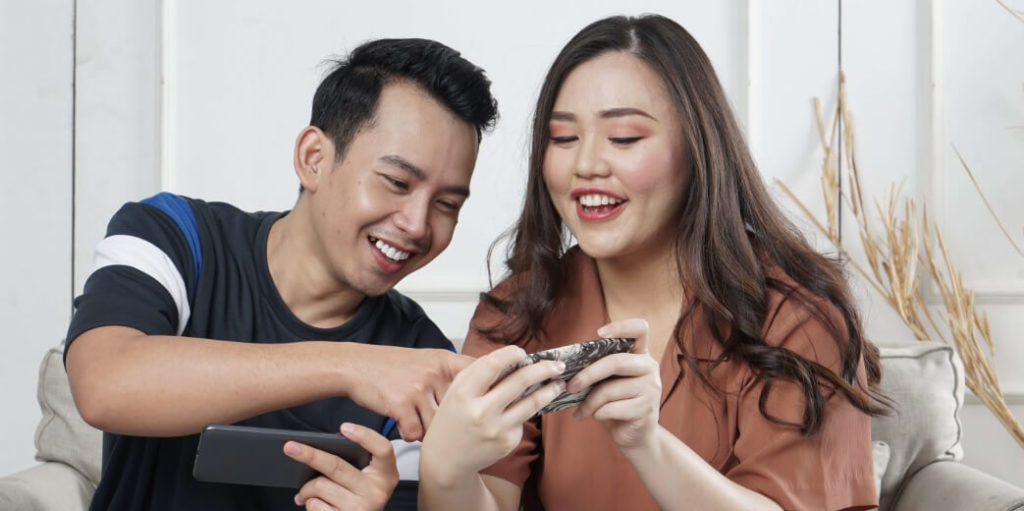 So, let's shape up Valentine's Day 2021 to grow your business.
Listed below are some Valentine Day marketing ideas that will bring back the lost revenue that you could not gain in the previous years. This year will set back all the past losses and fill your treasure. Revamp the changes and make your way into the heart of your customers with these effective marketing strategies.
     Convert Browsers into Buyers with Digital Marketing.
Understanding Valentine's Day Buyer Trends
During Valentine, your business needs to revolve around the trends that are seen from the buyer's end. You have to understand the tendency that is followed by the buyers. Buyers generally flock around valentine's day gift ideas that are a symbol of love and emotions.
So during this Valentine's day stock down the gifts and items that people search for as Valentine's Day gifts for 'him' or 'her'. You must consider the Valentine day trends to scale the seasonal sale. Some product categories that tend to increase in demand during this week of love:
Jewelry, both men and women, like, rings, bracelets, necklaces and such like. 
Accessories like watches and bags. 
Party dresses, especially for women. 
Cocktail party items.
Customized gifts 
Engage Shoppers With Valentine's Day Promotions
Promotion is a key to successful marketing, and this Valentine's Day you, need to promote your business at multi-channels to engage more with the customers. The customers want ideas for gifting and are waiting for offers and discounts to be flashed before them. So that they can avail themselves of the offers and discounts. Here are some Valentines Day Marketing ideas that you can opt for to promote your product and services:
Instagram stories
Google Ads
Email marketing
YouTube videos for more engagement
These are some quick and easiest Valentine Day marketing ideas to engage with more customers. If, you want more response in a short time duration.
Pro Tip: Keep your promotion going until the last end
Pair Products That Work Well Together
Another creative Valentine Day Marketing Idea is "pairing" the products that work together. You can always pair products that are not in the top chart with ones that top the buyer's list at a reasonable cost. This way, you can upsell the products that were not on the buyer's list. Give this Valentine the twist of products to your customers and buyers and display a message like "Give your partner the love with these pairs of handbags".
Valentines Day Email for Shoppers
Emails are back in trends, and now you can segment your emails for your targeted audience. Create a separate newsletter for both genders to influence them towards yourself. Shoppers love personalized shopping experiences, so make it the way they love and idealize. Create a story to bind your customers with the product. Also you can make your valentine's day email interactive with the help of a survey, videos.
Highlight Date Night Activities & Products
Valentine's Day is the biggest date night of the year. And how can you even think of giving away with this Valentine Day Marketing Idea? This has to be in your Valentine's Day Marketing Strategy. Date night activities can be an arrangement for the customers for the dinner date, candles for the night date, flowers to decorate, spa massage, music band for the night, dance arrangements, etc. These are few things that can be offered by the business to their customer to make their day more special and memorable.
Market To Mobile Shoppers
Does your organization have a mobile-friendly website? If so, then you are lucky to catch your customers this Valentine's Day. Flash Valentine's Day Sales on your website or the latest products that are featured especially for this occasion. Boost your sales with the help of mobile users and cater down to their needs and wants.
Add CTA for creating an urgency and present mobile shoppers with Valentine's Day Promotion.And now those who don't have mobile-friendly websites, you should think about it. Because the world is now shifting to mobile view because of the ease that a mobile device gives. Find ways to market your product and services to full-fledged customer satisfaction.
Revamp Your Social Media Accounts
Show your customers that you are all set for Valentine's Day and help your followers get in the spirit of love. Celebrate Valentine's week on your social media handle by displaying the products that match to the mood of this day. Adding romantic flair to your companies social media accounts will create an eye-catching web for the people crawling.
The advantage of adding the Valentine Day flair to your social media accounts are
Seek the attention of the followers
Highlight your brand
Promote your products
Create chances of more engagement
More shares and likes
Wider reach
Host A Social Media Contest
Social Media is the most active user mode wherein people give most of their time based on different reasons. You can target active users and drive the engagement of these users towards your products and services. And the best way to get the user's attention is by hosting a contest on your social media handles and asking for participation. But, remember to make clear guidelines for the people to avoid a hassle in the contest.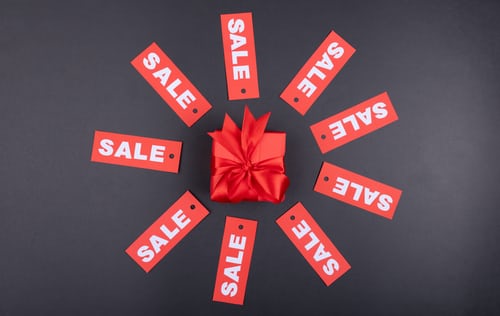 Focus on contests that will grab the attention of your followers and create excitement. This can prove to be one of the most working Valentine Day Marketing Ideas for your business. There are different ways to host a contest
Flaunt your product in a unique way
Ask your followers to share their love stories
Share their valentine memories
Asking followers to tag their beloved
Offer Free Shipping
The most ideal Valentine Day marketing idea is to offer free shipping to your customers. Customers will never go off when you offer them a free shipping facility. This is also a peak point for you to persuade customers to add more products to the cart and qualify for the free shipping facility. This facility is like the icing on the cake especially, when online shopping is across the borders. Because this is an occasion to cherish and rejoice with loved ones.
Don't Forget Singles
This Valentine Day Marketing Idea will open the gates of your business for single people because when other businesses will be focusing attention on the couples. You will have played your trump card by focusing attention on both types of people during this Valentine's Day. Below are few things that your business can indulge in to gain the attention of Single people.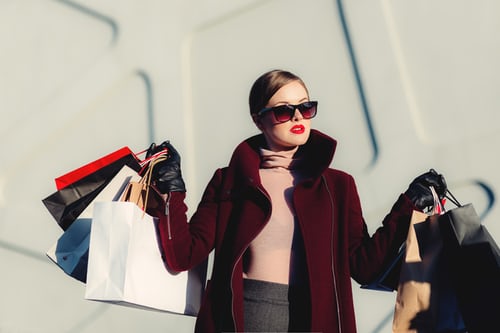 Make singlehood a positive experience
Display ads featuring singles
Identification of spending behavior of singles
Target social media and single friendly products
To Conclude
Now, you are ready to break your own records with the right Valentine Day Marketing Ideas. Encourage your customers to shop and squeeze down the benefits this Valentine's Day and become part of your customer's gifting plan. Plan your products and ideas that are out of the box and personalized for your shoppers.