Shopee vs Lazada: Who is Winning Ecommerce Battle in Southeast Asia?
Running short of time? Get PDF of the blog in your mail.

Play Now
Shopee vs Lazada, which is the best e-commerce platform to sell online and grab the attention of Southeast Asian buyers? Considering 183 million and 147 million monthly visitors on Lazada and Shopee, it is pretty obvious you would find your brain eagerly in search of the answer for "How to decide Shopee will be better than Lazada or vice-versa?".
Let's find out which is the best go-to e-commerce marketplace for sellers targeting the lucrative Southeast Asia market.
It's an important question that takes a complex turn due to the below factors
One can create a seller account without paying a penny.

No commission fee to be paid on either platform.
Traffic wise both platforms have more than 100 million visitors per month.
Orders get canceled if not shipped in 2 working days on both marketplaces.
But the struggle to find the correct answer should not delay your plan to sell online on the best ecommerce platform of Southeast Asia. Hence, this post will go through different parameters required to understand better which is the perfect platform to accomplish your business expansion plan and not regret it.
Shopee vs Lazada – What's Best for Sellers in Southeast Asia Parameters to consider for choosing
Lazada has a huge customer base of 560 million consumers, and 350,000 sellers had great success in the 11.11 festival last year. One of the top sellers on Shopee received 75,000 orders during 24 hours of the 12.12 sale of 2020.
Let's look into some more interesting figures.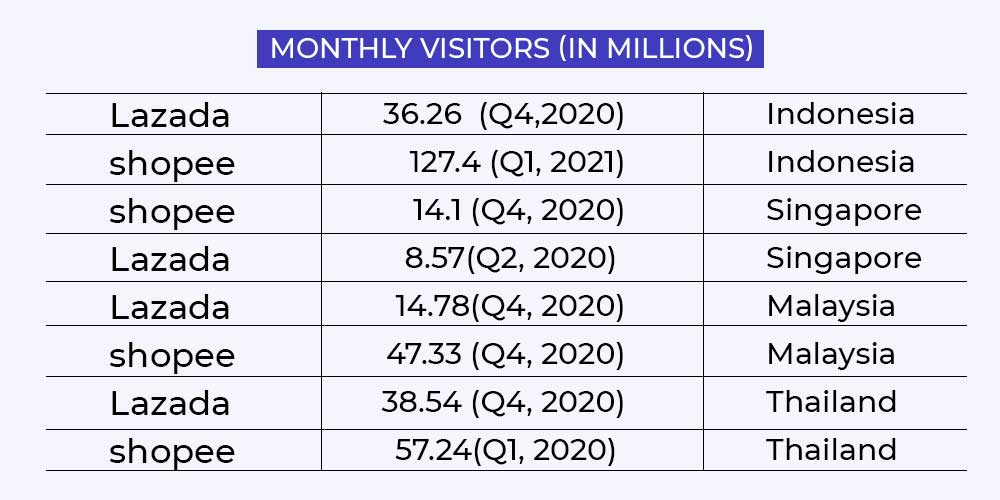 Source credit: Statista
Ads, Entertainment, and AI
Google Ads with Shopee is a plus point for Shopee merchants that sellers on Lazada envy. It is one of the most optimized tools for high sales.
Using it, Shopee sellers can promote products precisely among those who have the highest purchase intent. Therefore, increasing store visibility among the potential buyers. It enables sellers to position their products in front of the right audience at the best time.
Shopee ensured customers are entertained even during the pandemic. They partnered with celebrities, singers, KOLs, and dancers to produce content loved and appreciated by the shoppers. Therefore, they are well versed in influencing customer buying decisions by providing beyond expectation.
Lazada implements AI-powered search recommendations and AI translations. Thus, a solid strategy to ensure a personalized shopping experience. From the seller's point of view, this strategy showcases the product to the most appropriate customers. Thereby taking the conversion rate to new heights.
Finance, Payment, Categories and Age Group
Financial reconciliation for damaged and lost in transit products is quicker and simpler for Lazada customers than Shopee.
Payment wise Shopee scores better over Lazada by lessening the time for sellers to receive payment by 2-3 days. But, Shopee charges $0.20 on every withdrawal. 
Shopee earned the fame of being the most downloaded app in the shopping category for 2020 second quarter. Being the favorite app among shopping enthusiasts, Shopee witnessed an increase in time spent on its mobile app.
Are you planning to target the customer group aged 18-34?

It would be best if you did not ignore Shopee at all.

This age group contributes to 80 percent of purchases on Shopee.   
If the fresh food category sounds promising to you, then try Lazada.

You can leverage the fresh food category on LazMall (introduced by Lazada during covid-19) to reach a vast amount of target audience.
Shopee vs Lazada: How They Help Seller Improve Sales
Lazada and Shoppe are both proactive in terms of helping customers to know and understand the product better. But, Lazada's "Questions about this product" feature makes it easy to post product-related queries and get the answer.
Shopee Live and Shopee Feed features have proved to be game-changer. It has been leveraged by INSPI (a Filipino clothing brand) to boost the visibility of new products and make it popular among more than half a million potential buyers. If you have some new exciting products, Shopee has the solution to help you reach a broader target audience.
Live Streaming opportunities for Sellers on Lazada vs Shopee
The Shopee vs Lazada battle got bigger with Southeast Asian e-commerce giants' commitment to helping sellers reach new heights of business success leveraging the power of livestreaming. Therefore, it can be tough to choose between Lazada and Shopee.
What are Lazada Livestreaming Plans
The recent Live streaming phenomenon has emerged as customers' preferred buying mode. After all, it enables buying the product without leaving the live stream. Shoppers are fascinated with it to the extent that soon, we might find live streaming dominating the traditional methods of convincing customers with just product pics and descriptions.  
Let's see what Lazada and Shopee have to offer to merchants that will be helpful in convincing buyers to use live streaming shopping.  
Lazlive
Lazlive is an in-app live streaming feature. An initiative by Lazada that enables buyers to have an immersive shopping experience.  It allows shoppers in real-time to interact with people promoting their favorite products and get instant replies on pre-purchase product related queries. 
The Lazlive app was the first to offer the 'See-Now-Buy-Now' feature in Southeast Asia. Hence, introducing sellers to a seamless transaction experience.
This nifty feature fetched a whopping 27 million views that propelled sales by 45%. But,  Lazada, in a bid to make live streaming a highly engaging affair, is working on training local influencers to break its previous records.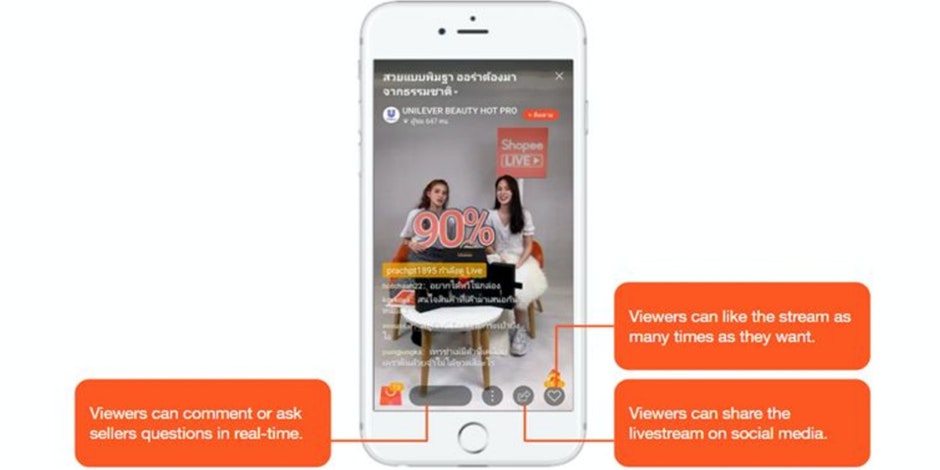 Img credit: thedrum
How is Shopee Helping Merchants with Live Streaming
Shopee live is the name of a tool that empowers Shopee sellers to amplify engagement levels to the next level.  It garnered around a whopping 450 million views on Shopee Live during Shopee's 12.12 Birthday sale last year
The Shopee live enables shoppers to raise queries and get real-time responses. Moreover, whoever missed the Livestream can access it afterward. The Livestream Call feature is the latest update by Shopee in the app focused on developing a more profound engagement by allowing streamers to answer queries through audio or video call during the Livestream.
A good reason buyers will prefer to shop over Shopee Live over another app is the chance of co-hosting the live stream alongside livestreamer. This feature justifies Shopee's efforts to make customers feel an integral part of the brand.
An additional benefit,
Shopee Live brings loads of insights about the live streaming session.
Unique and total views, 
Total likes, 
Confirmed orders
Now above details can be used as a measure to calculate how successful was live streaming on the following parameters 
Percentage of viewers who liked it
Top selling products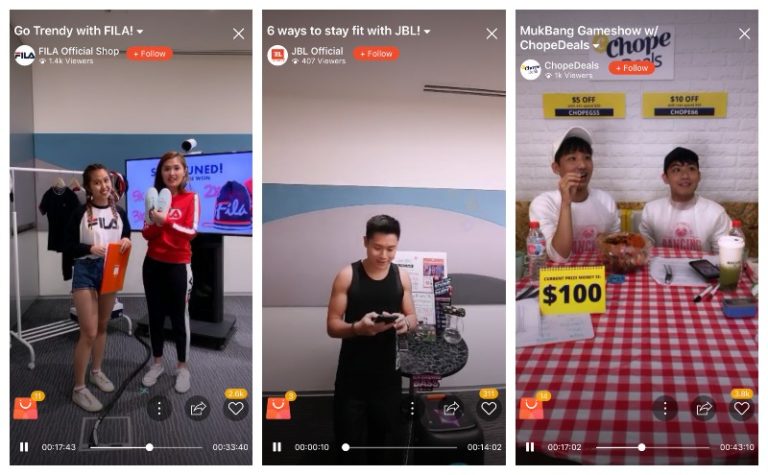 Image credit: hypeandstuff
A thing to notice is that live streaming is a source of shoppertainment and that Shopee hires influencers to host game shows and lets viewers win Shopee coins and products from brands participating in the show.
As a result, Shopee smashed previous records by selling 2 billion products during the 11.11 sale (biggest sale in Southeast Asia) by engaging customers with 300,000 hours of live streaming content related to products and entertainment.
Shopee sellers are happy to implement live streaming as their core marketing strategy upto a 75 percent rise in sales figure.
We can derive that Shopee, in some aspects, currently is a step ahead in facilitating online retailers to enable an immersive shopping experience with live streaming. But, we can expect more efforts by Lazada and Shopee to empower sellers with innovative features that ease selling and boost engagement with shoppers to the next level.
Shopee vs Lazada: Payment, Shipment, and Buyer's Protection
There is no shortage of payment options on either platform. But, Lazada lags in terms of accepting payment via over-the-counter bank deposits, coins.ph, remittance centers, and payment centers.
Lazada wins in terms of fast shipment with delivery sometimes as fast as within 24 hours. Whereas, Shopee customers are not happy at all upon waiting 7 to 15 days for the order to arrive. The long delay problem is with specific logistics partners of Shopee.
The fast shipment by Lazada comes at the price of very high shipping cost (upto 4X than Shopee for the same product). But, customers will not regret paying extra bucks if the item can reach as early as one day.
Buyer's protection is an important criterion that goes into deciding should the product be purchased. Shopee provides better protection under its Shopee Guarantee program. Thus customers will never get fake products and are more likely to trust the store. Lazada has payment protection that is meant to ensure safe transactions. Therefore, customers will prefer to purchase expensive products on Shopee over Lazada.
Order Tracking
Tracking orders on Lazada is far easier and straightforward. The customer gets a detailed status in real-time without needing to visit a third-party website. Shopee customers need to visit a third-party provider website to know the order status.
In the case of multiple orders by different courier services, visiting numerous sites to gather information will seem to be a tiresome job. Hence, Lazada sellers have the edge over Shopee sellers as far as order tracking is concerned.
Lazada leverages order tracking to uplift customer experience with regular SMS and email notification about expected delivery dates. Lazada delivery agents call to update customers about when the order is likely to arrive. It is something important. Shopee is missing in terms of taking care of orders in transit.
Shopee vs Lazada: Who is More Courteous and Customer Supportive
How many channels can you enable customers to reach you without the hassle and how quickly a solution can be delivered is key to impeccable customer service. Lazada offers 15 hours (6 am- 9 pm) support every day over chat. Over Twitter, the Lazada team is also ready to respond without delay.
Shopee keeps its phone support window for customers open for 12 hours and 9 hours on weekdays and weekends, respectively. Shopee customers can connect over chat 24/7. Asking queries via Facebook Messenger is another option available, and the response rate is quite impressive.
Shopee has the edge over Lazada in terms of being a little more responsive.
Shopee vs Lazada: Who Leads in Logistics Infrastructure
The logistics prowess of Lazada is unparalleled. It is the only marketplace with a wholly-owned warehouse network and 40 fulfillment centers. Therefore, Lazada sellers are more confident about on-time product delivery at reasonable shipping costs.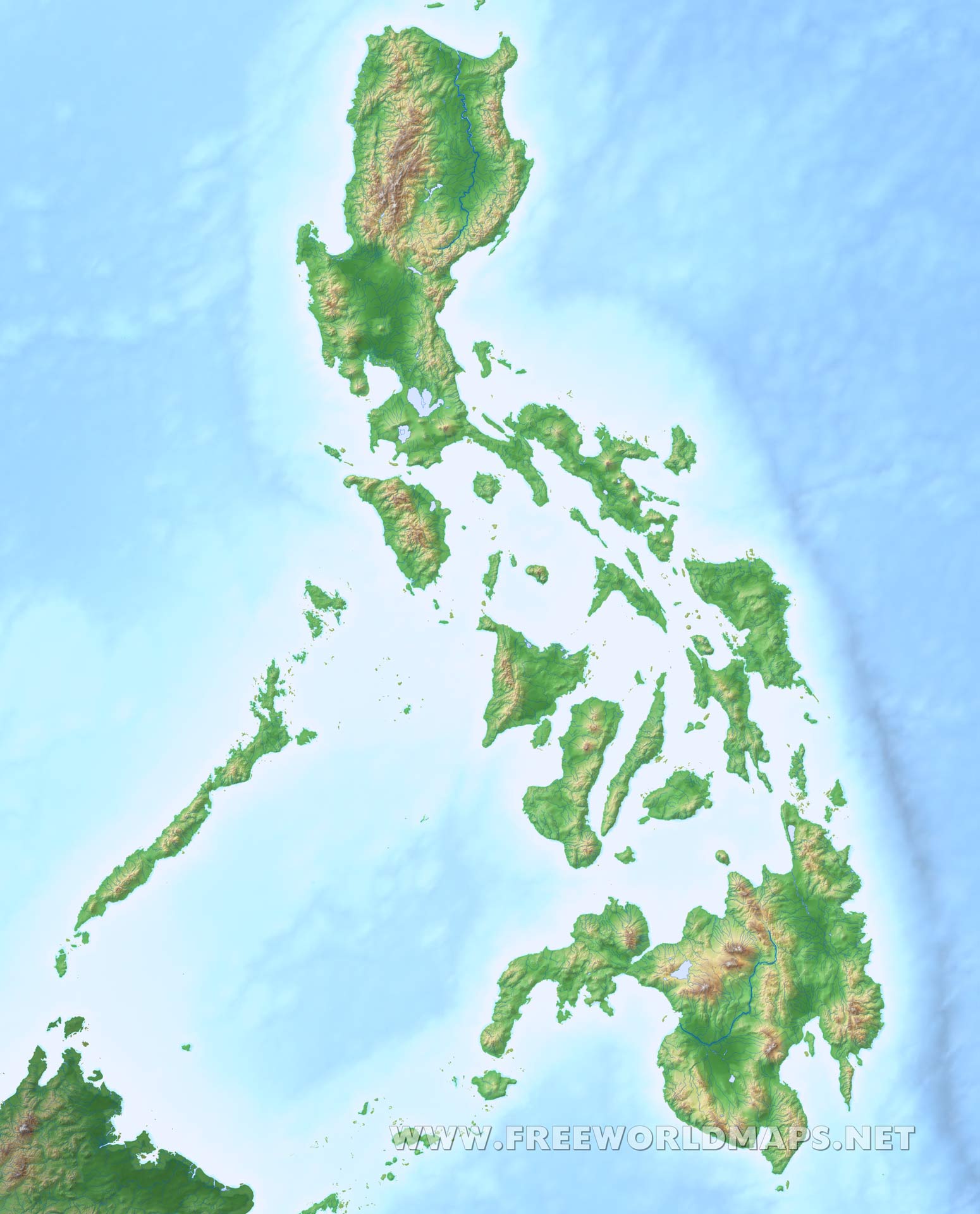 image credit: freeworldmaps.net
The Philippines is a nation spread over 7000 islands. The majority of them categorized as hard to reach means order delivery is an uphill task. But, Lazada's in-house fleet with three warehouses, one sorting center, and 50 logistics hubs resolved the logistical hurdle. Hence sellers can target 50 million Filipino customers without sky-high shipping costs.
Shopee has partnered with renowned global logistics firms like DHL eCommerce, Ninja Van, The Lorry, J&T Express, and more to ensure fast product delivery and reliability. Shopee sellers will as well be able to track the shipment through Seller Center and Shopee App.

Image credit: seller.shopee
Shopee supported logistics is advantageous to sellers in the following ways
The tracking number is automatically shared instead of manual input.
The shipping fee is auto-calculated.
"Pickup Done" notifications will be sent out by the logistics partner.
But, a minimum of 10 paid orders per day for the pick-up option of Shopee Supported Logistics.
Although Shopee doesn't own a warehouse, finding reliable suppliers will ensure the order reach on time.
Seller Education
Lazada provides step-by-step guides to start selling on lazada quickly. Live webinars and paid services for ensuring sellers sell seamlessly and reach their full potential. On the other hand, Shoppe is considering seller education on a serious note.  It included logistics business plan, live streaming, advertising, finance management, marketing, and more via webinars and actionable tips.
Shopee Masterclass sessions by Shopee enables sellers to learn from those who have boosted sales using Shopee Live.
Shopee Seller Support – Helping Regional Sellers Embark on Successful Ecommerce Journey
The $1 million Shopee Seller Support Package initiative by Shopee focuses on empowering regional sellers and SMEs. A highly appreciated step to help sellers survive and thrive in the ecommerce arena considering the post-pandemic dynamics.
Another benefit is advertising and shipping costs are significantly less. Upto four weeks free access to coins cashback and free shipping upto $200 vouchers and advertising credits
Did you know that eligible sellers will get upto $9000 under E-Commerce Booster Package as a result of partnering with Enterprise Singapore. Also, 18 percent of Shopee app users in Indonesia are pleased with its free shipping offer.
Hence, Shopee seems to have gone an extra mile to improve the traffic on newly launched stores by offline regional retailers.
Shopee vs Lazada: How Shoppe Helped Sellers Sale the Tide of Pandemic
The big sigh of relief in the pandemic was the Seller Support Package by Shopee that covered 300,000 small to medium-sized retailers establishing an online presence. A highly appreciated initiative by Shopee due to following reasons
Shopee Seller Education Hub enabled 6000 sellers to build a strong understanding of basics.
Shopee Masterclass covered advanced topics, including live streaming.
Low cost of operations.
Excellent support for marketing and sales.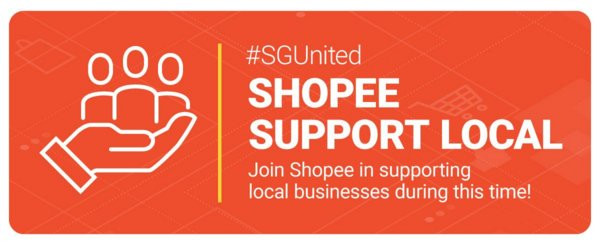 Image credit: AsiaOne
How Lazada Encouraged Sellers to Recover and Rise Post Pandemic
Lazada was not far behind in the race and announced stimulus packages for supporting 150,000 SMEs in Southeast Asia.
Its Bounce Back Together program with multiple campaigns was of immense help to 7000 sellers in post- pandemic business recovery. As a result, merchants increased sales upto 5X in comparison to before the covid era.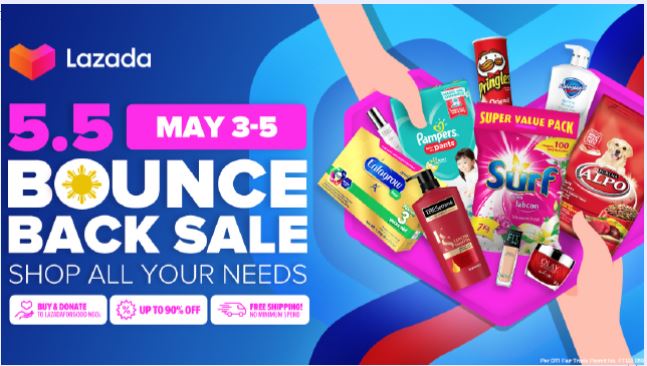 image credit: rappler
Their Bounce Back Sale focuses on pushing back micro, small and medium scale businesses in the Philippines back to normalcy post-COVIID-19.
Seventeen thousand new and small businesses successfully launched and registered 110% sales. It was because of Lazada Malaysia's stimulus package called Pakej Kedai Pintar.
Lazada, in collaboration with SMESCO (Ministry of Cooperatives and SMEs), made SMEs familiar with the digitization of business.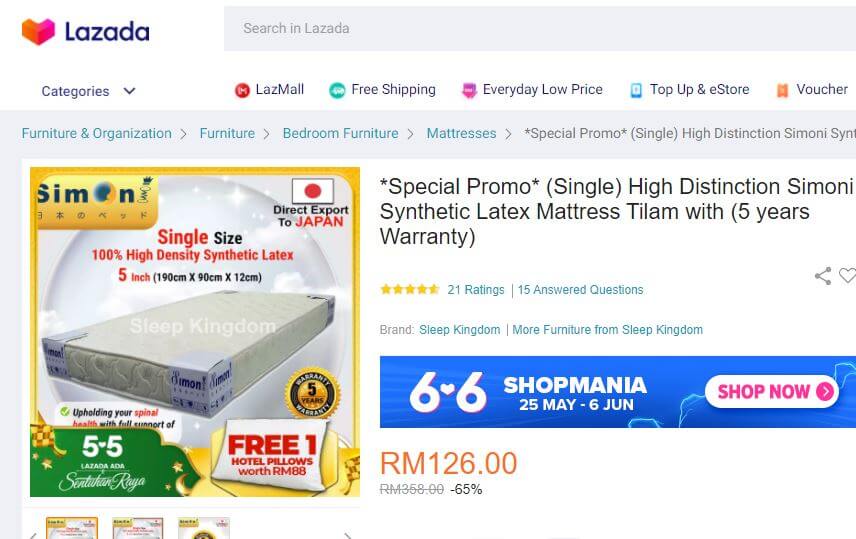 image credit: Lazada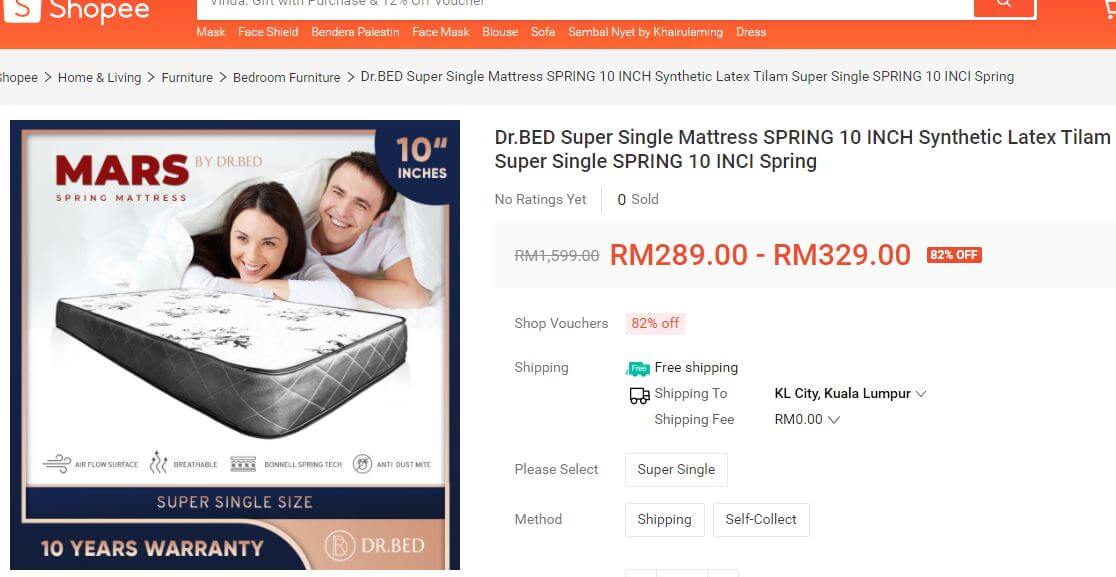 image credit: Shopee
Lazada sellers will find more customers looking for huge and bulky items that are affordable than Shopee. The generous amount of wholesalers on Shopee make it perfect to shop for smaller items at a low price.
By And Large – Sell on Lazada or Shopee But Focus on Customer
Both platforms are incredible from the merchant's point of view—myriad growth opportunities resulting from the innovation drive approach. More importantly they have shown concrete commitment to focus on regional sellers and SMEs.
During May of 2020, these e-commerce giants of Southeast Asia witnessed modest business growth compared to May 2019 with growth figures of 63%, 32%, and 13% in Thailand, Malaysia, and Vietnam, respectively. This data justifies their commitment to putting maximum effort. Hence, ensuring both new and aspiring sellers escape the wrath of inevitable problems like a pandemic.
Opportunities are limitless on either platform but selecting the best ones  and leveraging it for improving customer experience means you will soon join the league of happy merchants in Southeast Asia.