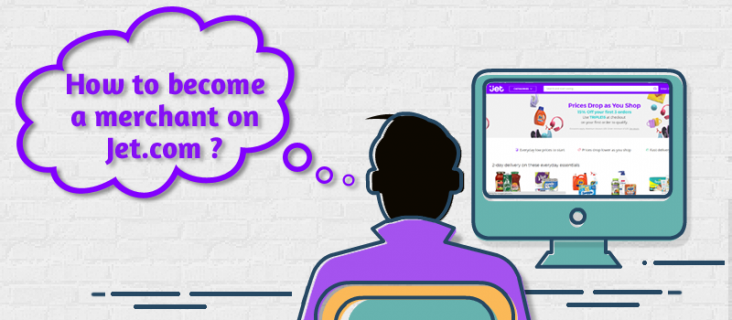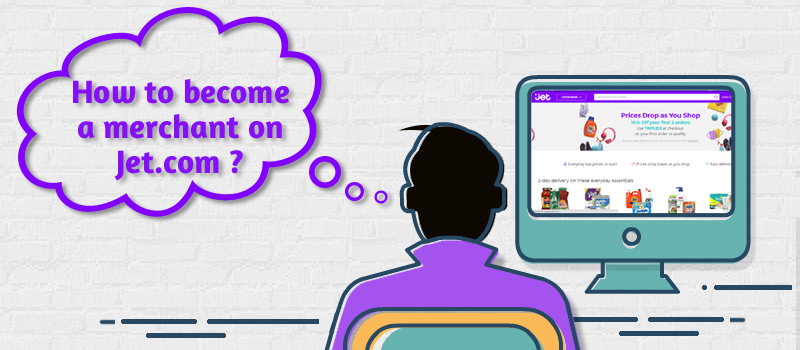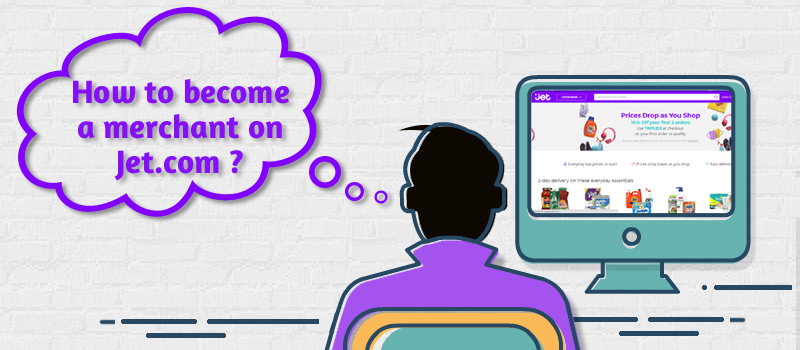 How To Become A Merchant/seller On Jet.com  Marketplace ?
Running short of time? Get PDF of the blog in your mail.

Play Now
About a year ago started an e-commerce marketplace, it drew a lot of attention of merchants, buyers, and investors. And more importantly lived up to its expectations. Since then, it broke lots of records and has set new benchmarks. From securing US $800 mn funding within the first year to its recent acquisition of US $3.3bn by Walmart and from becoming 4th largest e-commerce marketplace within the first month of its inception to growing 280 times that of Amazon (in its first year), the journey of Jet.com has been miraculous.
Jet.com is not functional anymore. If you want to continue selling your Jet.com inventories, we can assist you in shifting them to Walmart till July 16, 2020. This is not an automatic process, sellers will have to place a request through the Walmart Seller Center or Contact us. If you are a new seller wishing to sell on Jet.com, don't be disheartened, we can help you sell on Walmart.com instead.
Read Article: A Month After Launch, Discount Shopping Site Jet.com Becomes #4 Marketplace
The Skyrocketing popularity of Jet.com is due to the PANDORA OF BENEFITS that Jet.com offers to merchants. NO sign up, monthly or listing fee, owning more customers through in-house pick up and email acquisition, getting MORE new customers, tools for increasing sales and many more benefits are encouraging retailers to integrate their online stores with Jet.com. Just register
HOW TO REGISTER ?
To avail all the benefits merchants are required to integrate their stores and this integration is done by establishing communication between jet.com marketplace's API and extensions or SaaS based applications. These extensions or SaaS-based applications are developed by 3rd party developers.
Follow the below steps to successfully integrate your store with Jet.com and start selling. It is a 3 step process and it is the 2nd step where Cedcommerce comes into play and assist you in a way, no one else does.
STEP 1: Registration: For selling on jet.com marketplace, you need to become Jet Partner first. If you are still not a jet partner, become one by registering here. Fill in the necessary details along with the product wise commission.
STEP 2: Integrating your store through Extensions or SaaS-based Applications: As soon as you are approved as a Jet.com Merchant, you need to connect your online stores' backend or extensions developed by 3rd party.
SEE: Comprehensive list of AFFORDABLE Jet Integration Extensions to integrate Jet Marketplace with 12 different ecommerce platforms
STEP 3: Submitting your products: After integration products are uploaded manually by merchant either using direct JET API call for single product upload or via File Upload API for bulk product upload .
READ: BASIC GUIDELINES FOR PRODUCT LISTING ON JET.COM
Through its painstaking services, CedCommerce has been able to reach out to 500+ merchants who are based out of different locations across length and breadth of United States of America. From far east coast to west coast and from down south to up north, the jet integration extensions have been received with equal enthusiasm and the demand is only rising.
What makes the company's products is that the solutions are Easier to use, effective, economical or extremely affordable without any hidden costs, efficient and enduring as now Jet.com makes changes only a few times but it's not on regular basis. Apart from it equally phenomenal aspect is its PAINSTAKING support. From integrating your store with Jet.com to uploading products, the dedicated executive assigned not only guides and assists you through the process but educate you about the JET.COM's mechanisms and nuances. And all that is FREE! Yes no per hour charges, nothing extra. Only HONEST assistance.
For more details related to selling on Jet.com visit : How to Sell on Jet.com
Thanks for your interest.
CedCommerce Team