How to get success with every eBay customer feedback?
Running short of time? Get PDF of the blog in your mail.

Play Now
Customer feedback is vital since it acts as a guiding resource for your business's success. Don't you want to know what your business is doing well — and badly — in the eyes of its customers?
There's always a lot to learn and implement in the domain of customers feedbacks and reviews for your business by utilizing the excellent as well as poor reviews that you receive for the products and services.
Proper planning around resolving the customers' pain points makes it simpler to improve the client experience over time. After all, according to a report, 91 percent of 18-34 year olds trust internet evaluations a.k.a customer feedback as much as they believe in personal recommendations.
Customer review Trivia
The minimum star rating of 3.3 is an average for consumers to engage with a business.
93% of consumers say that online reviews influence their purchase decisions.
A business with a 1 or 2-star rating is only considered by 13% of consumers.
About 94% avoid businesses after reading online reviews.
When consumers read negative online reviews, four in five change their minds about a recommended purchase.
Source: www.brightlocal.com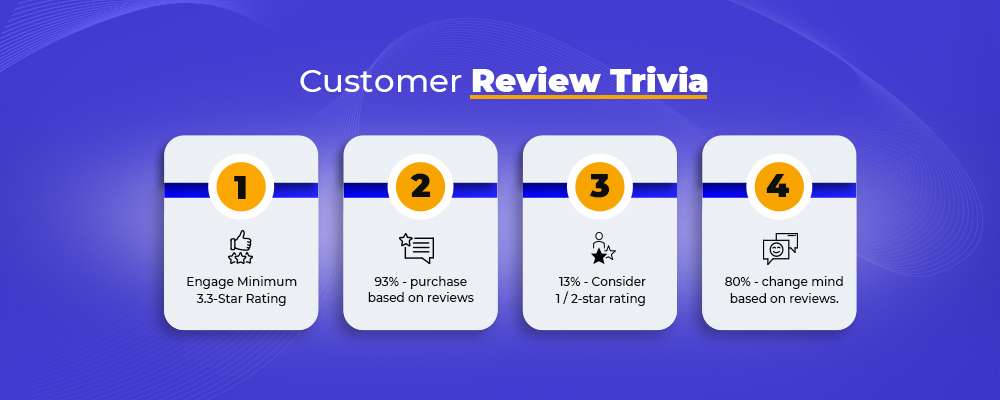 What is a customer review?
Customer reviews are bits of responses given to a business based on a customer's experience with a product or service. It is a type of client feedback seen on e-commerce and online buying websites. Businesses may assess customer happiness and enhance customer relations by collecting and evaluating customer feedback.
Managing eBay Customer Feedback and Review
Customer reviews guide a buyer, helping them during the buyer's journey to learn how your product performs and whether it's worth the cost.
After placing an order from your eBay store, anybody may offer feedback. These evaluations might include positive information, unpleasant experiences, and occasionally even false claims about your products or your business on eBay or Shopify.
Because actual users of your items leave eBay feedback, shoppers regard these reviews as a trustworthy source of information. Customers value internet reviews so highly that they trust them as much as testimonials.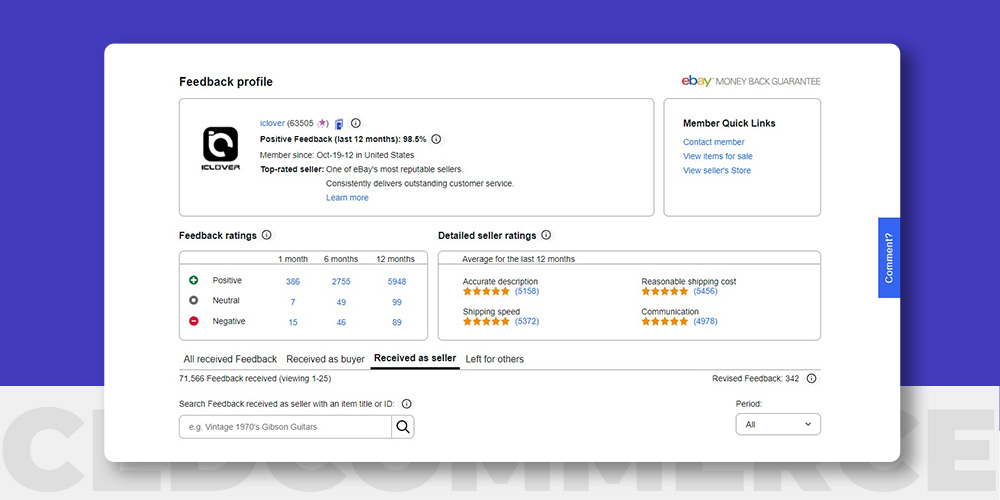 Source: www.ebay.com
Building Trust and getting success with eBay Feedback
Customers who offer feedback on eBay, whether positive or negative, present your business with an opportunity for improvement. You can discover exactly where your company is failing to satisfy the demands of its customers and remove typical bottlenecks in the consumer experience.
Representatives can connect with customers who have left particularly negative reviews to avoid possible churn. They can identify specific pain locations and create customized answers to specific situations. It helps your customer support personnel look more involved in your customers' goals, resulting in fewer bad reviews and more customer retention.
3rd Party Review Websites for your Shopify Store
#1. Trustpilot
Trustpilot is a fast-growing, community-driven consumer review platform based in Denmark that has expanded into 65 countries, including the United States. The portal for businesses enables firms worldwide to collect client feedback proactively. Customers write product and seller reviews, ensuring that they are third-party verified.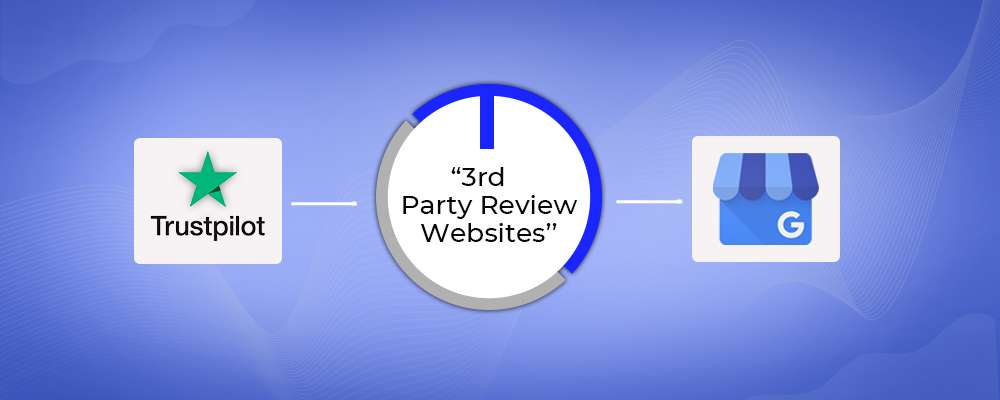 #2. Google My Business
Do you know those reviews that show up when you search Google for a business? Yeah, those things are making a big impact on your business.
Google uses its Pigeon algorithm to utilize the distance and location ranking parameters to improve its local search results. If you want your website to be properly optimized for search, you should sign up for local directories – particularly Google My Business. By setting up verified accounts with Google My Business, you can get reviews, comments, photos, and so on, which will help your search engine rankings. Reviews can only be responded to if the page is verified.
How to Ask for Testimonials?
Reviews are essential for building trust and getting new customers for businesses. The real question arises: how do you get reviews? Sometimes it's as simple as asking. The following suggestions outline professional methods for getting reviews.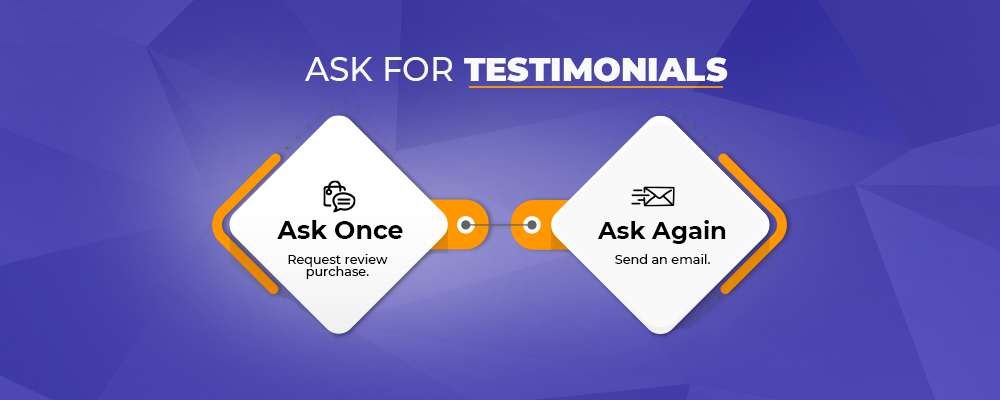 Ask once: Request review at the time of purchase.
Once a customer buys something, ask them to leave feedback on eBay or any third-party website like Trustpilot or google business. Sellers do this all the time. And it happens to be one of the best and most effective ways to ask for a customer review.
Ask Again: Send an email.
If you have an active email list, use it to send emails asking for honest feedback from customers who previously purchased from you but haven't provided any feedback yet. Make sure you are giving easy-to-follow directions on how to complete a review.
Getting Positive eBay Feedback
Include the below-mentioned practices into your sales routine and you will for sure start getting a positive growth in the eBay customer feedback you receive.
Leave feedback as a customer when you buy products
Sell quality items
Provide perfect packaging
Shipping services
Customer Service
Request for feedback
Receiving Negative eBay Feedback
As eBay remains a website for auctions, consumers are even more influenced by the sellers' reputation. The site provides the ability for customers to identify the best sellers based on eBay star ratings.
On average, a customer spends 13 minutes and 45 seconds checking customer reviews on eBay and other marketplaces before making a purchase. Therefore, it is imperative to remove negative reviews as soon as possible if you want to have a positive eBay reputation.
eBay Feedback Removal
Often sellers resolve an issue raised due to negative feedback through excellent customer service, which allows buyers to change their ratings.
The feedback score is considered the seller's reputation on eBay. A buyer's perception of the feedback profile is an important factor in choosing the product. Therefore, you should do everything in your power to fix your customer's problems. For example, eBay feedback removal for negative feedback on eBay as soon as possible.
Manage inventory and orders on eBay from your store
It is best to utilize the power of integration and sell on multiple locations like Shopify and eBay. One of the biggest redressal queries for buyers is a late shipment or poor tracking facility. Integrating the eBay store with Shopify eliminates the problem and brings forth an easy and swift way to manage inventory, orders, and shipments.
Shopify Integration for eBay delivers a synchronization between the store and lets you manage the orders without any manual labor giving you time to address and resolve any negative feedback. The threshold inventory value will let you set a minimum inventory level that prevents you from overselling on eBay, keeping negative reviews away for late shipment and poor fulfillment issues.

Conclusion
Customer feedback is one of the most important stepping stones in building a successful relationship with your customers. With great reviews, you build a trust factor with the shoppers even before they begin to purchase your products.
When customers on eBay leave negative feedback it is an alarm but it's best you consider it a blessing in disguise. The negative reviews on eBay and other third-party websites act as a reality check on your customer experience and highlight the chinks in your armor. Improve on those areas and you can start building an enormous mass of 5-star customer reviews and feedback on eBay.