How To Get Positive eBay Feedback?
Running short of time? Get PDF of the blog in your mail.

Play Now
Want to skyrocket your sales? Then start paying attention to feedback. eBay feedback can pump up your sale and get your business going on a smooth highway.
But do you know what feedback on eBay is and how to get positive eBay feedback? No? We will break it all down.
Update
eBay aims to be a trusted marketplace for both its sellers and buyers. The feedback feature gives buyers much-needed insights about what to expect from you based on the personal experience shared by various buyers. Starting from April 2021, the character limit for feedback increases from 80 characters to 500 characters. The move is to provide enough space to you as well as your buyers to include important information.
What are Feedbacks On eBay?
Okay, no need to get clueless. We will enlighten you.
The comments left by your customers for the products they bought in the feedback section are what you call feedback.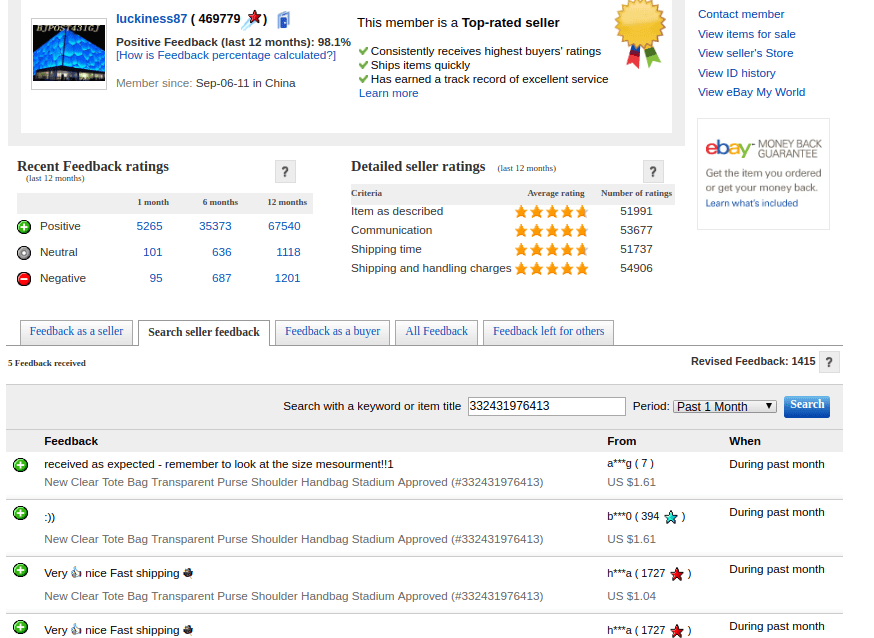 Each buyer gives the star ratings, when computed by eBay for an average, give you the seller rating. You can check recent ratings and detailed ratings through the displayed eBay rating data.
eBay provides different kinds of feedback sections, namely:
Feedback as a seller
Search seller feedback
Feedback left as a buyer
All feedback
Feedback left for others
What Does Feedback on eBay mean?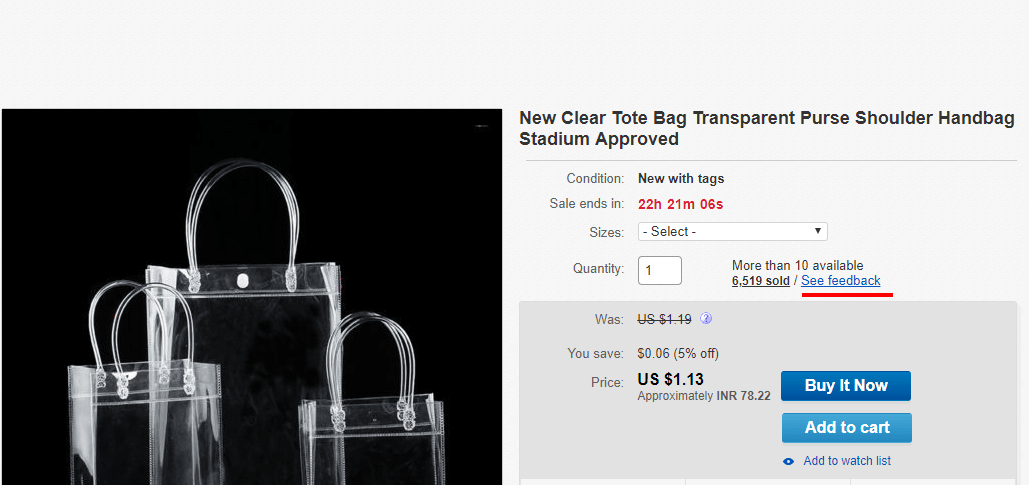 When you click on an item, you can check its feedback through see feedback. By clicking on it, you can go to the page where all the feedback is displayed.
By default, eBay displays search.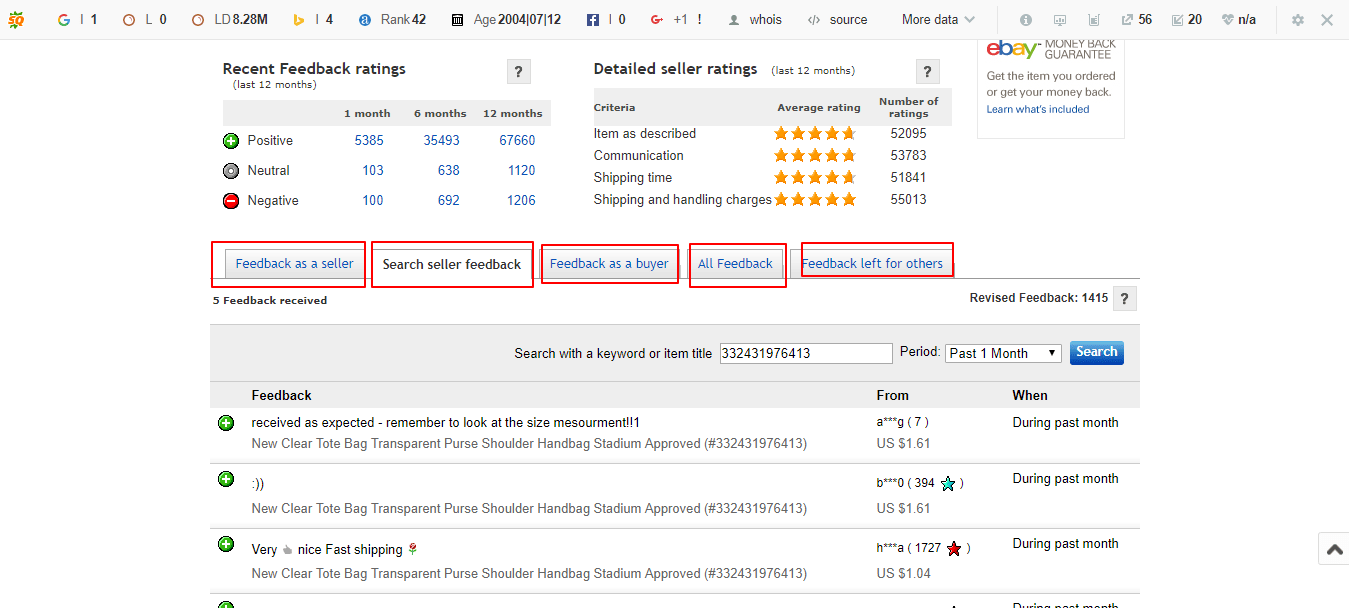 Feedback as a seller
eBay gives the facility to the sellers to leave feedback about their experience of selling their items. But with boundations that they must leave positive feedback on eBay only. This is done so that the buyers can leave an honest opinion without any fear of retaliation.
Feedback as a Buyer
Buyers' feedback is an essential part of the rating. Their feedback and ratings decide the overall rank of the seller on eBay.
It is necessary to urge the customers to submit their feedback for your products and services. eBay fishes out the items to be featured through the eBay feedback scores counted based on positive feedback on eBay.
The more positive feedback on eBay you get, the better chances of surfacing up in the featured shops or products.
eBay seller ratings
Any buyer can check seller ratings through the percentage of the feedback. The total percentage is calculated based on the positive feedback a seller has obtained. A silver star means that the seller has earned over a million positive ratings.
Feedback Score eBay
Feedback scores can be calculated on a monthly, half-yearly, and yearly basis. The star rating shows the status of different sellers.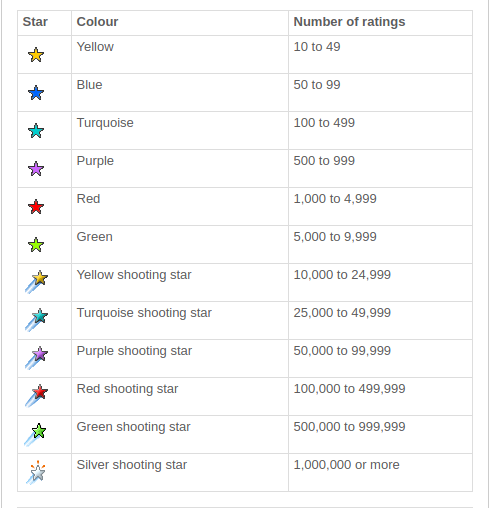 Protection Against Unfair Feedback
Since eBay poses a foundation for the sellers to leave positive feedback for their customers, eBay also has a tool for protecting its sellers against negative or unfair feedback.
eBay lets the sellers block buyers who have violated too many rules, have too many unpaid items, or are not registered with Paypal.
eBay also gives the freedom to its sellers to get their buyers to pay right away. The sellers can report any problem with the buyers to the seller reporting hub. They can write an unpaid item or any inappropriate feedback, which eBay removes after proper investigation.
To eliminate unwanted bidders or buyers, sellers are free to add "Buyer requirements." Only the buyers meeting these requirements will be allowed to bid or order the products or services. All these details are mentioned in the eBay feedback forum.
How To Get Positive eBay Feedback?
Provide an accurate description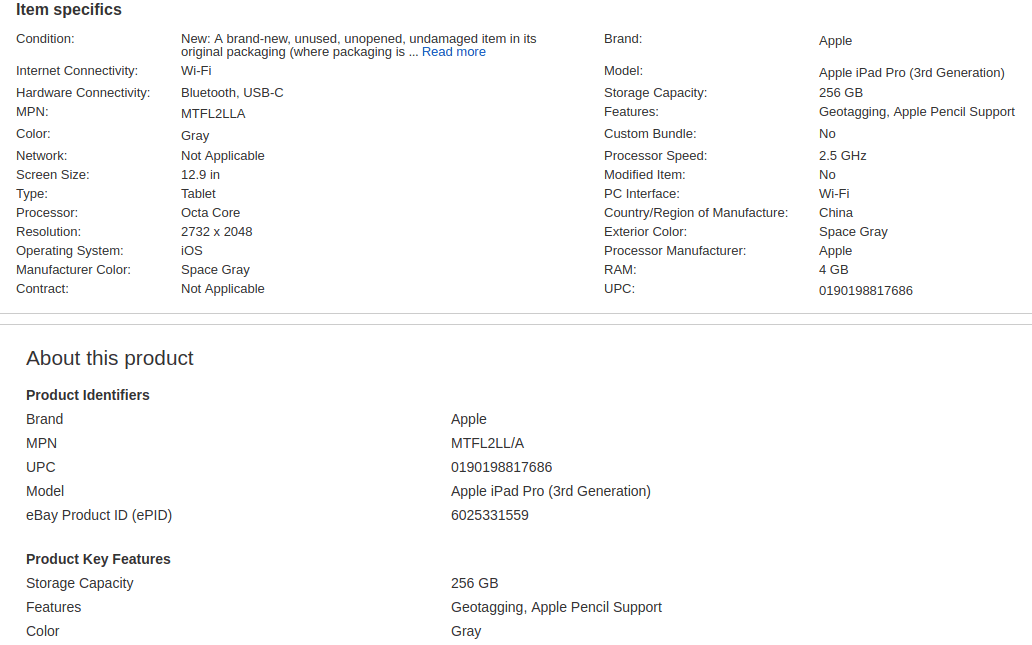 Use better quality images and click pictures of the product from every dimension to have a clear idea.
To get positive eBay feedback, it is necessary to give a very accurate description of the product you are selling. And, no buyer likes to be conned for the price they are paying. Therefore, you need to describe your product, its material, dimensions, how to use it properly, and anything in your consideration that the customers can't figure out themselves about the product.
Use better quality images and click pictures of the product from every dimension to have a clear idea.
Constant communication
Another way to earn positive eBay feedback is for you to keep your buyers updated about their transactions and the status of their orders. There might be hardly any need for communication. But if they face any trouble or have any query, you should respond to it as fast as possible. Faster response and constant contact impress the buyers and can earn you positive eBay feedback.
Feedback revision is significant to check if any unsatisfied customer has not been responded to or dealt with.
Fast shipping
If you provide same day or next day or within a week delivery at max, customers will prefer you comparatively more. Make sure the shipping of the products is not only fast but safe as well.
Shipping charges
Keep the shipping costs to minimal or free shipping for most of your products if possible, as the buyers prefer it. Many buyers leave the items just because the shipping charges double the price of the items. If you are shipping locally, providing free shipping is a better idea to gain positive feedback on eBay.
Connect your online store with eBay and drive millions of visitors to your products. Expand your sales with eBay integration solution for Shopify, BigCommerce, WooCommerce, Prestashop, Opencart, and Magento.
How to handle negative feedback?
If you get negative feedback from a buyer, you should revert them as soon as possible and try to solve the problem. When it's done, you can message them requesting to change their feedback to positive feedback on eBay. However, you can report the matter to the eBay help desk, and they will help you sort out the issue ASAP.
Always coax your customers to leave feedback for you to rank better. It also helps eBay and other customers fish out bestsellers and improve the quality of the products and services being provided. After all, no shopping platform would like to have a bad customer service reputation.

Conclusion
Now that you know all about eBay and how to get positive feedback on eBay let's check out how you can sell successfully on eBay.
For a long time, sellers are selling their stuff quite smoothly on eBay, and we have helped them by becoming a part of their journey to success. We have also learned throughout the years about the importance of positive feedback.